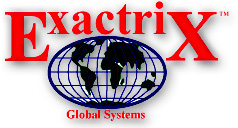 Testing Of Manifolds
Patents Granted and Pending
CHART SUMMARY Chart 3
Test 2 @ 160 psi injection pressure, 115 psi tank pressure, 45 psi boost from transfer pump to injection pump, 63 degrees F NH3 temp. 83 revolutions of the fully stroked injection pump. Transfer pump turning 4 times faster than injection pump.
Click Here To See Bigger Chart Image
Chart 1 / Chart 2 / Chart 3 / Chart 4
"Quality is always remembered well after price is forgotten."
Exactrix

TM

Global Systems LLC
4501 East Trent Ave.
Spokane, WA 99212
(509) 535.9925 fax(509) 535.9989

Buy or rent the Exactrix

TM

Direct Injection System and get top support at a fraction of the cost of existing systems.