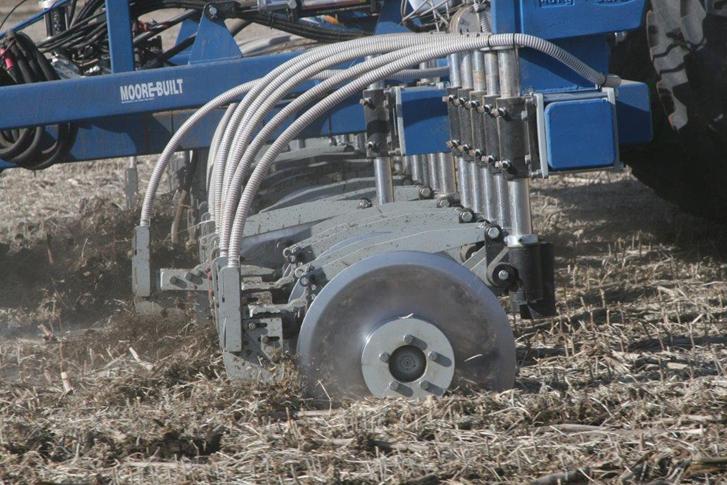 Mustangs Banding deep at 7 inches at Seward, NE. Time of Banding..0-52-0 and 0-0-22-17S.
A Platte River valley field report for early November Exactrix Banding of TAPPS and TAPPKTS.

Kevin Medow is an outstanding Corn on Corn Producer at Seward/York Nebraska that has gradually raised the yield levels over a 10 year period from 200 bushel per acre to 275 bushels per acre using Exactrix Technology and planters like the Monosem Twin Row.

Water quality is critical in the Seward, NE area and Fall Banding with Mustang and TAPPS has produced top yields with nitrogen stabilized. There is no need to side dress or spring band with TAPPS and TAPPKTS with carbon based Hydra Hume and Zinc.

Kevin reports on the unique Exactrix high pressure injection into very heavy corn residue that has not been chopped.

"The P-51C...24 inch single edged openers are set up in single rank on 18 inch centers. The openers are running solid with good sealing and 6.5 mph. The TAPPS Banding is at full depth of 7 inch."

"Gyro Counter Weights are a real help." Gets the weight in the right spot.

Kevin has averaged 270 to 275 bushels per acre this year in the commercial corn production fields. Corn on Corn and Corn on Soybeans the yields have been top notch.
Kevin reports in..." Banding Exactrix TAPPS on 18 inch centers at 7 inch depth with Zinc and Hydra Hume has been working well...The high speed tool bar is banding into 275 bushel per acre Corn residue during November 1 to 10 in moist soil conditions."

Kevin did not need to chop the corn stalks as he previously did with his Yetter Maverick openers banding TAPPS.

"The Mustangs do the job in Heavy Residue... they band much deeper than other opener types and are self cleaning."

Mustang openers require no closing wheels... they are self sealing.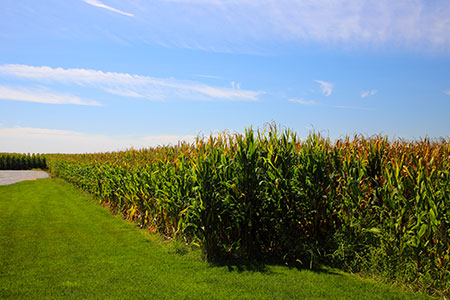 Another Good Crop in 2013. Kevin Medow at Seward. TAPPS and TAPPKTS with Hydra Hume and
Ammoniated Zinc and some Chelated Zinc... .with Triplex injection.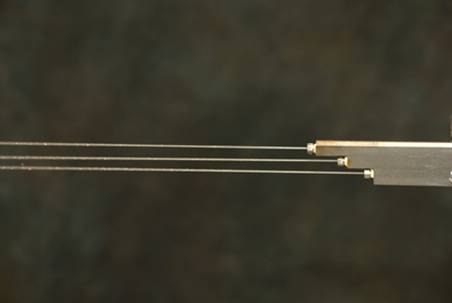 Triplex injection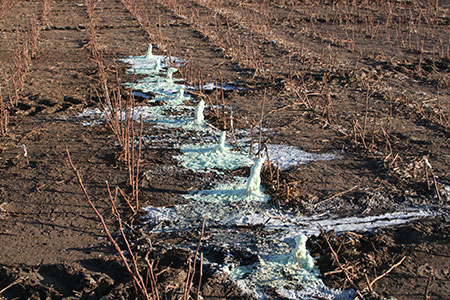 TAPPS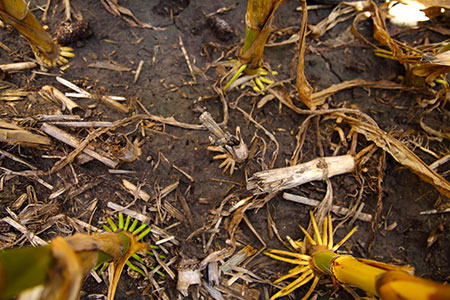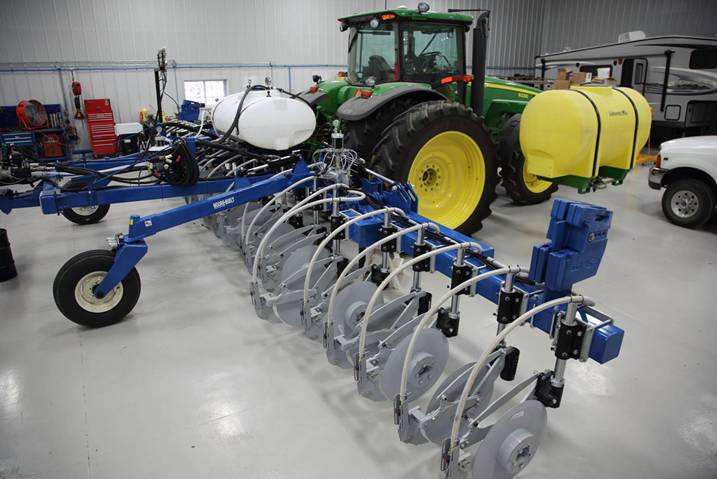 Kevin's Moore Built Tool Bar and Exactrix Mustangs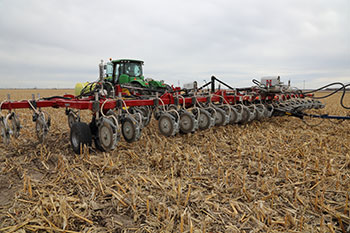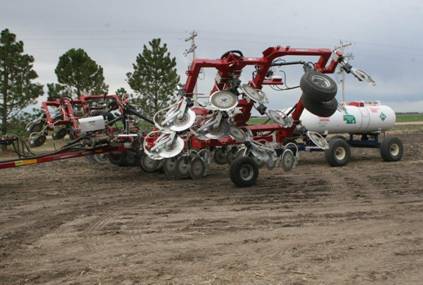 Paul Gangwish, Shelton, NE.
Making top yields with the Case 940. Corn on Corn in the 270 to 280 bushel range.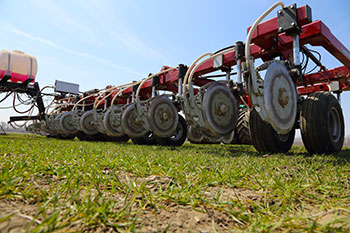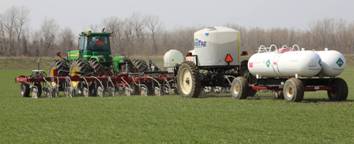 http://www.exactrix.com/Broadcast_04_11_2013.html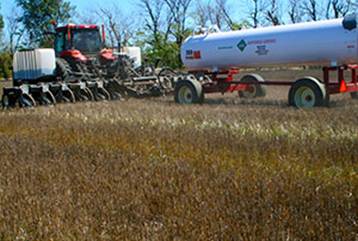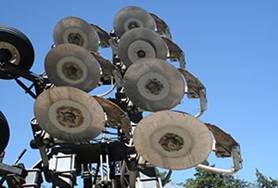 Mustang Tool Bar operating at 12.5 mph at 30 feet covering about .75 acres per minute. Lyons, KS.
Training Videos are available at www.exactrix.com/EOYT.htm

More news about Relay Intercropping at www.exactrix.com/RI.htm

Mustard and Fumigation at WSU, U of I subject web page at www.exactrix.com/FM.htm

TAPPS and TAPPKTS at www.exactrix.com/TF.htm

For a good overview of banding deeper go to Center Pivot Corn Production

Need more historical reference of Exactrix Global Systems. Go to www.exactrix.com/EWAC.htm

Banding Deeper in No-till without tillage with Rotational Band Loading. www.exactrix.com/mustang.htm

Need more information about STEEP test plots and how Exactrix performs go www.exactrix.com/mcclure.htm

How TAPPS and TAPPKTS Changed a Kansas Farm. An KSU Ag Economist gives a good review. www.exactrix.com/Ben.htm