Questions Answered, Why No-tillage is different.
Emergence of Soft White Winter Wheat with Water Injection.
No-tillage may have very special attributes in the establishment of irrigated and dryland crops.
No-tillage Irrigated producers should not be irrigating their crop up.
This is a salvage operation using pivot supplied water and provides no competitive advantage over the weeds.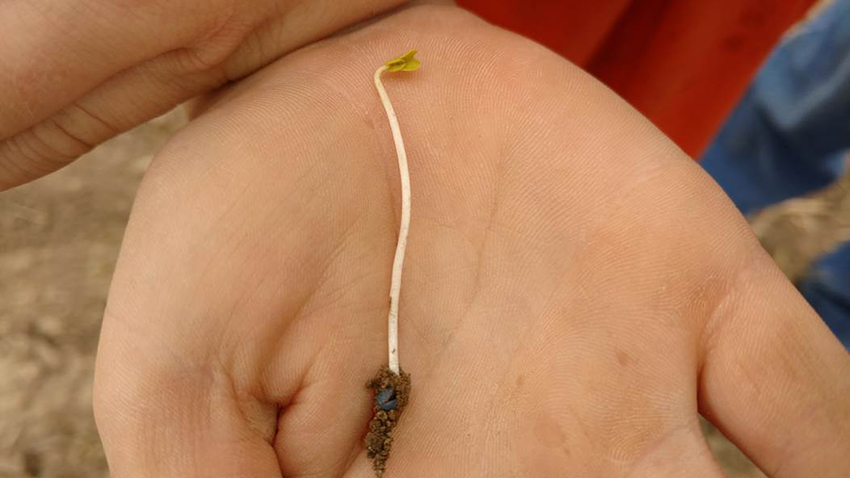 Winter Canola requires SRS for a 99% stand in 4 days.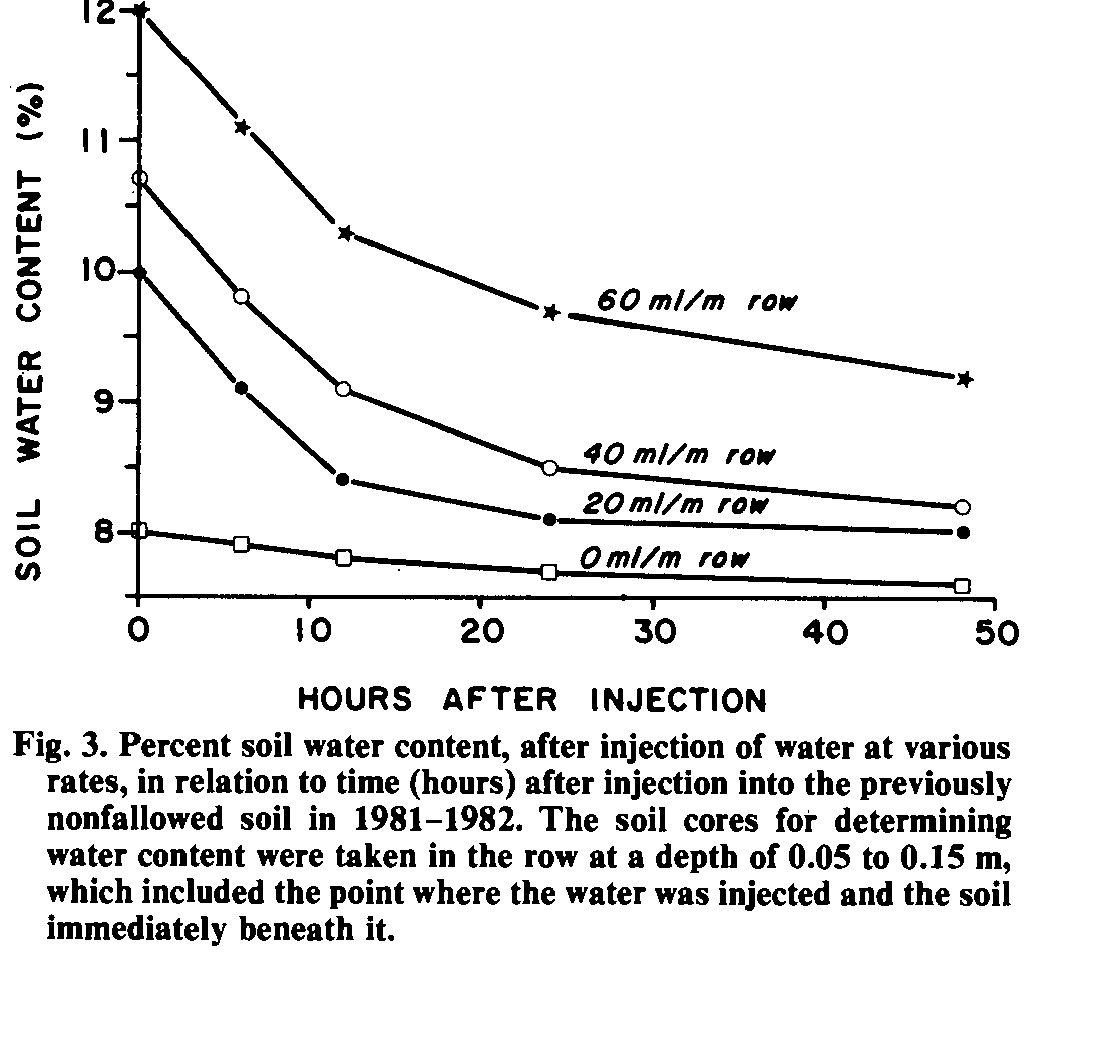 Note: Soil sample of moisture content column is 2 inches to 6 inches directly at the water injection point and under the seed.
Water Injection at Seeding of Winter wheat PDF
Why Stick With It? News About Water.

Dr. Noori, Dr. Bolton, OSU, Imbibed Seed, SRS, Abscisic Acid, Wheat, Winter Canola. OSU, WSU, U of I, KSU, Dr. Noori, Floyd Bolton.
Ninety Per Cent of the Erosion of the Great Plains Comes From a Winter Wheat Rotation.
We are raising the wrong crop.
GJS.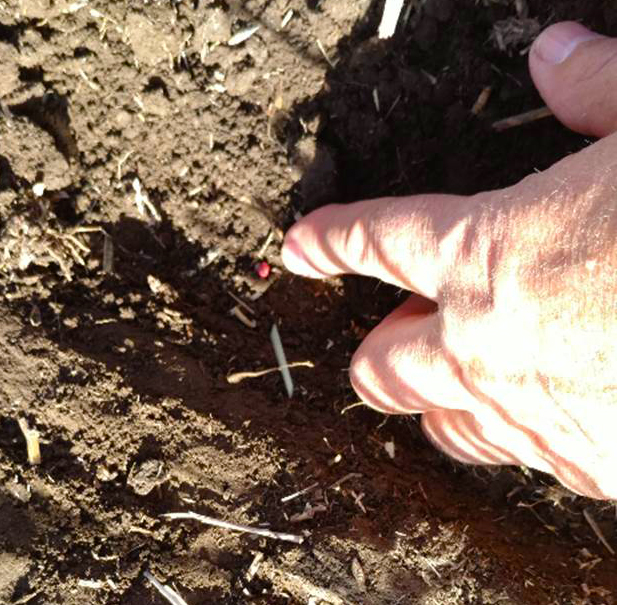 Starting a winter wheat crop in the PNW Chemfallow rotation.
A good chance for emergence in a No-till soil. A soil with a high CEC with excellent depth for storage of winter moisture.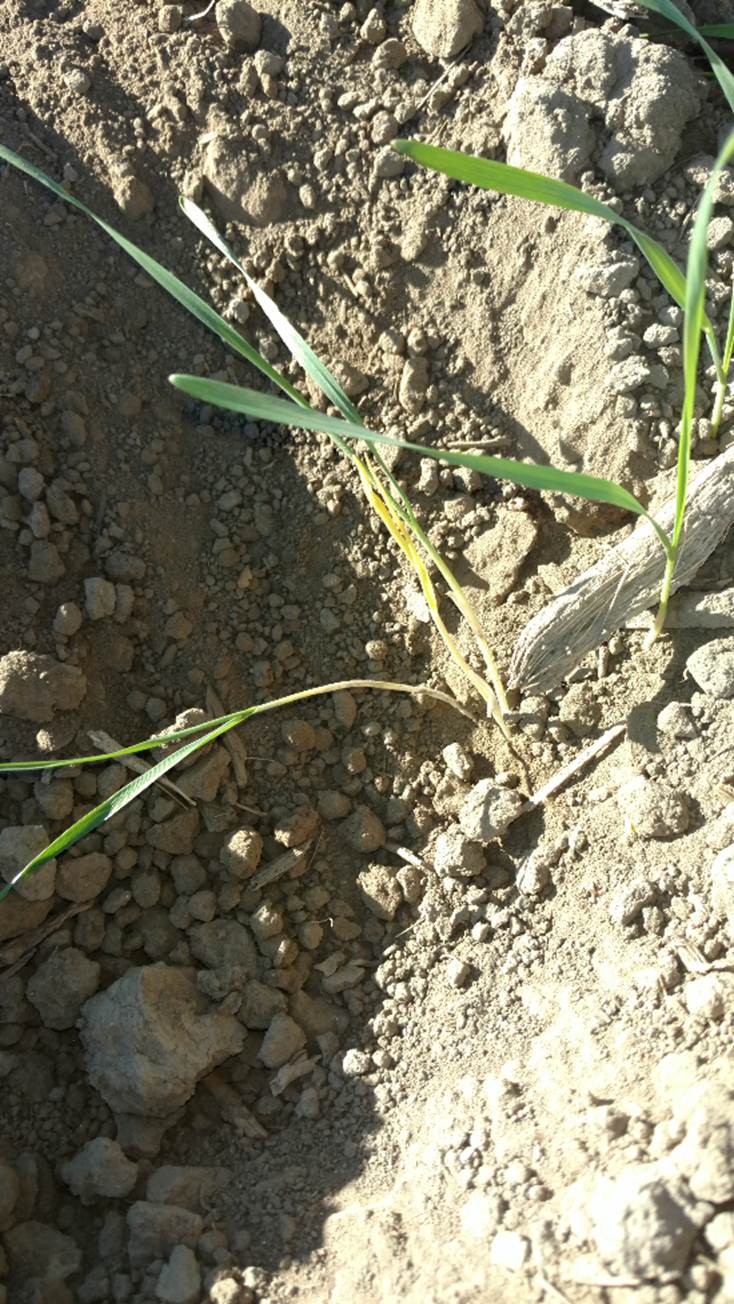 Continuous Tillage through the last 130 years provides most of the soil lost and the great erosion events on the Great Plains. Tillage destroyed the resource. The soil stores about 10% to 20% of the original carbon and cannot start a fall crop timely as it did in the early pioneering years.

From Floyd Bolton, Oregon State, Moro Oregon, November 1985, Water Injection at Seeding of Winter Wheat, Noori, Bolton, Moss.
Subject, Seed Row water injection for improving stands of winter wheat.
Winter Wheat, Stephens, Soft White, Core samples taken. In a tillage system.
The experiment was 18 inch spacing with a shanking type seed opener.
The non singulated seed concentration was 60 seeds per meter of row or one seed every 2/3 of an inch of seed row. A common non singulated population.
Note that per cent moisture was also tested in the seed.
Based on the level of germination and stand quality and difference between at 65 gallons per acre on 30 inch centers. (Illustration is 18 inch and value has been adjusted to 30 inch).
It would appear that critical germination was reached in 12 hours with 65 gallons per acre.
Seed water content of 36% of was achieved in 12 hours was actually increased to 46% in 48 hours.
Typically malting barley is steeped (short soak in water) up to 50 times to develop chit or hair like roots.
The critical moisture level in malting barley seed is 50%.
The flushing of ABA from the seed allows improved germination for malting barley.
The critical seed moisture content must be maintained to flush the ABA or Abscisic Acid, the dormancy gene builds ABA.
The Stephens Soft White winter wheat seed (96% germ) is estimated to have a Mass 10,000 seeds per lb.

The Hybrid Rubisco Popular Winter Canola planter grade seed is estimated to have a mass of 70,000 live seeds per lb.

The seed spacing of Winter Canola is 5 inches singulated. The winter wheat non singulated seed rate is 7.5 times greater in pop.

The mass is thus 52.5 times greater for wheat than winter canola (.075 dia.) in the row.

It would appear that the same amount of water is required for Cotton based on research in 1979, Fowler.

So the soil determines the correct water rate…not the seed size or the number seeds or the species.
Thus loose or sandy, or low CEC or low OM soils may require more water if the seed row cannot stay moist for 48 hours. Moist being 50% seed water content or moisture in the seed.
Also higher rates of water may be required if the soil moisture line…consistent germinating soil moisture line is much deeper than the seed row.
No-tillage seeding may have extreme field wide advantages over tillage systems with inconsistent moisture lines.
Note:1 that water injection has not been reviewed for flushing of ABA Abscisic Acid. Additives of Zinc sulfate has been utilized in Iran with water to improve stands of Canola.
Note 2: Dwarf Essex on 10 inch rows produced excellent stands when 150 gallons of water was injected in Palouse soils, eroded clay hilltops performed well. 1983 to 1985 .
Note 3: Germination starts at the point of seed placement with SRS injection. All seeds are potentially adding to yield and competitive weed suppression.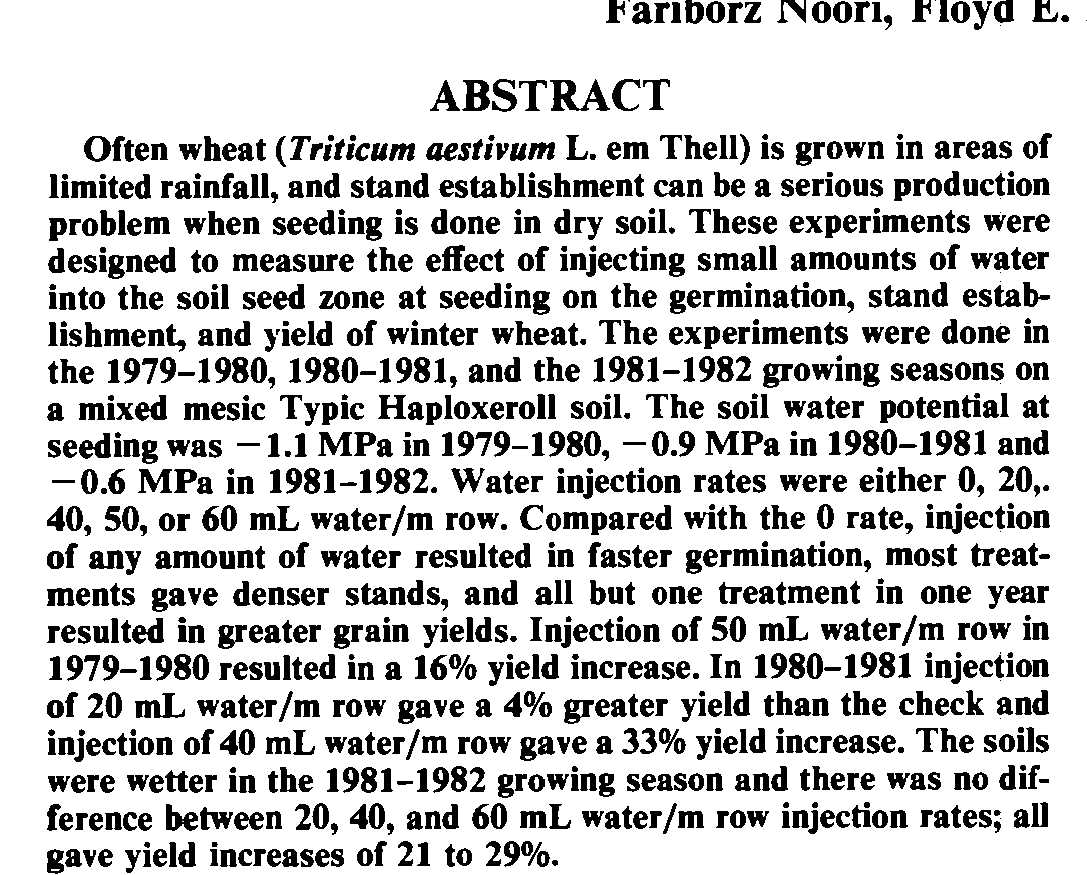 ---
Sugar Beets and Cotton, water Injection produced good results in tillage.
Producers can proceed to higher level of efficiency by using SRS to flush ABA from the seed row.
One of the benefits of building good beer is Steeping to form Chit. SRS is similar in many respects and very economical.
Bankable yield increases for 20% to 33% and never a yield reduction.
A $50,000 investment at $5.00 acre will bring returns up to $250 additional net income per acre in Winter Canola and Dwarf Essex.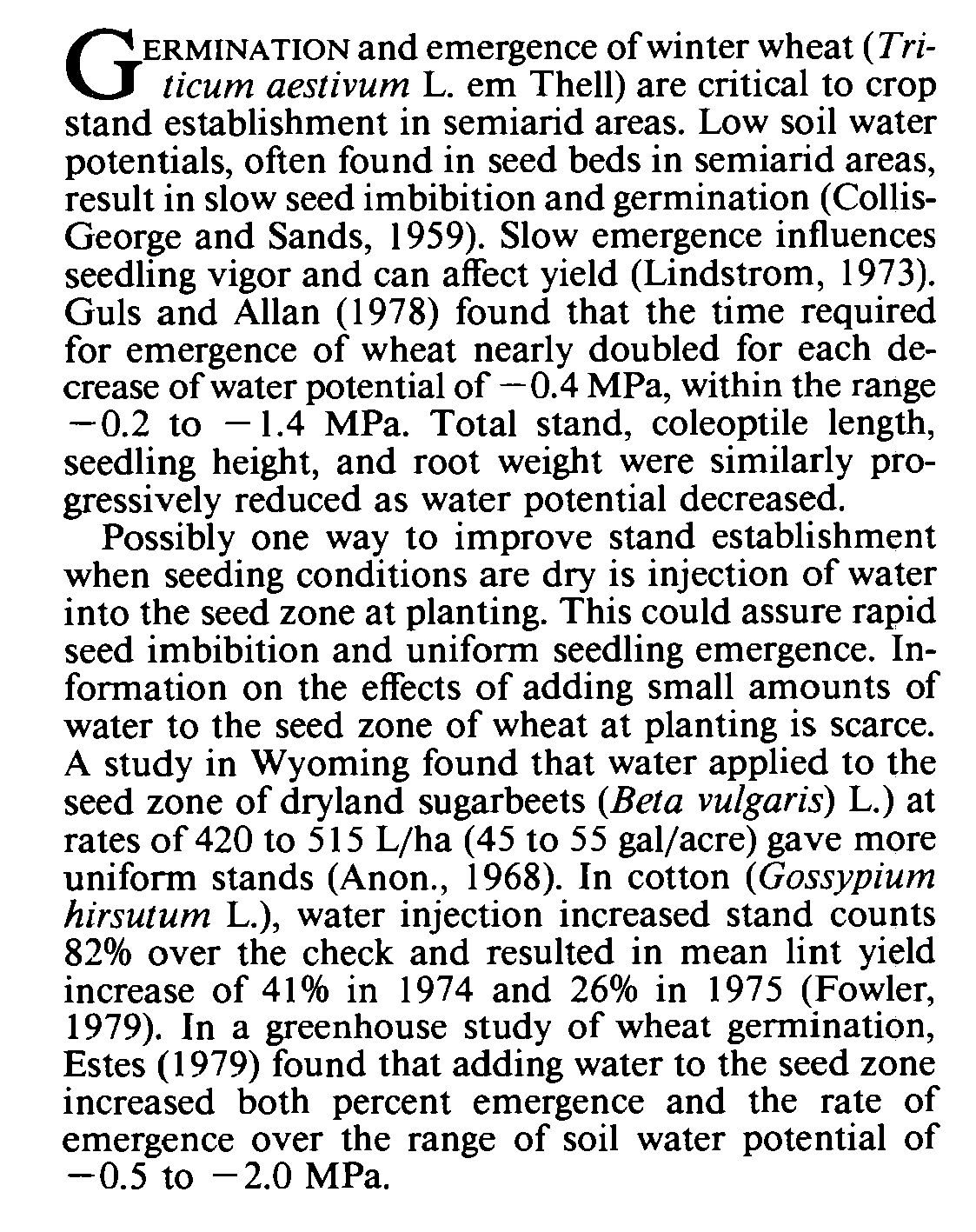 Drive Seed Costs Down with a Yield Jump.
Seed Row Saturation, The SRS Challenge.
Seed Row Saturation has improved with Exactrix SRS systems.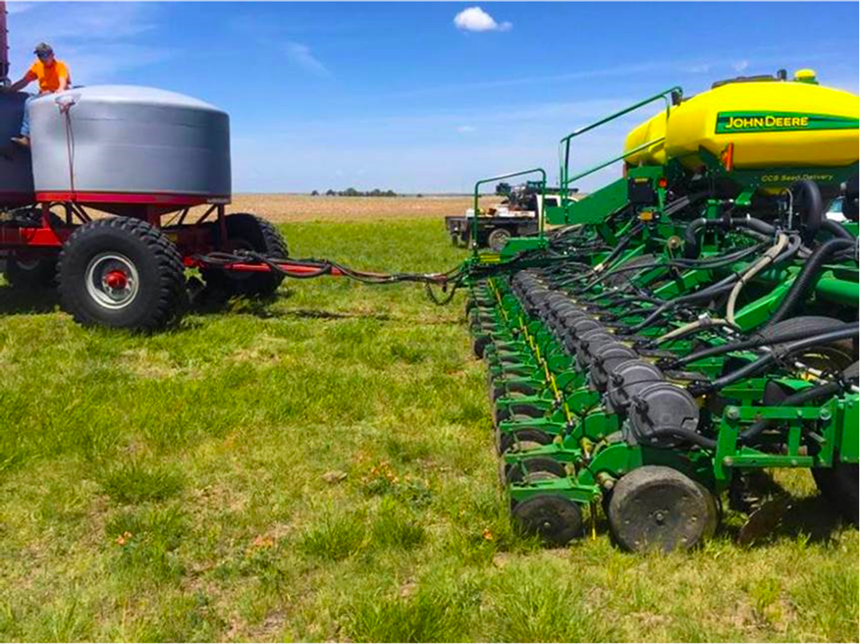 SRS takes about $40,000 to $50,000 of equipment investment to produce a good stand in winter Canola, Cotton, Soybeans, Sugar Beets, Sunflowers, Milo and Corn.

Reduce your seed costs, and seed to a uniform stand population with Winter Canola and Soybeans.

A fantastic payoff adding up $100 to $250 per acre in winter Canola. About 7.5% more yield in Soybeans dryland.

A potential great payoff with Corn and Milo, anytime the seed is expensive consider SRS.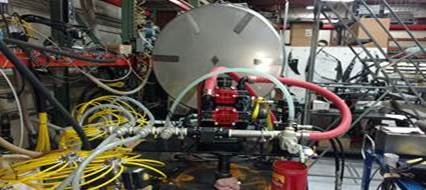 Up to 108 gallons per minute for 120 foot planters.
Looking Glass Manifolds and low hydraulic flow is now possible
Nominal Reports and Exactrix Techniques, at less than 2.5 to 3 gallons hydraulic flow per minute at 40 feet.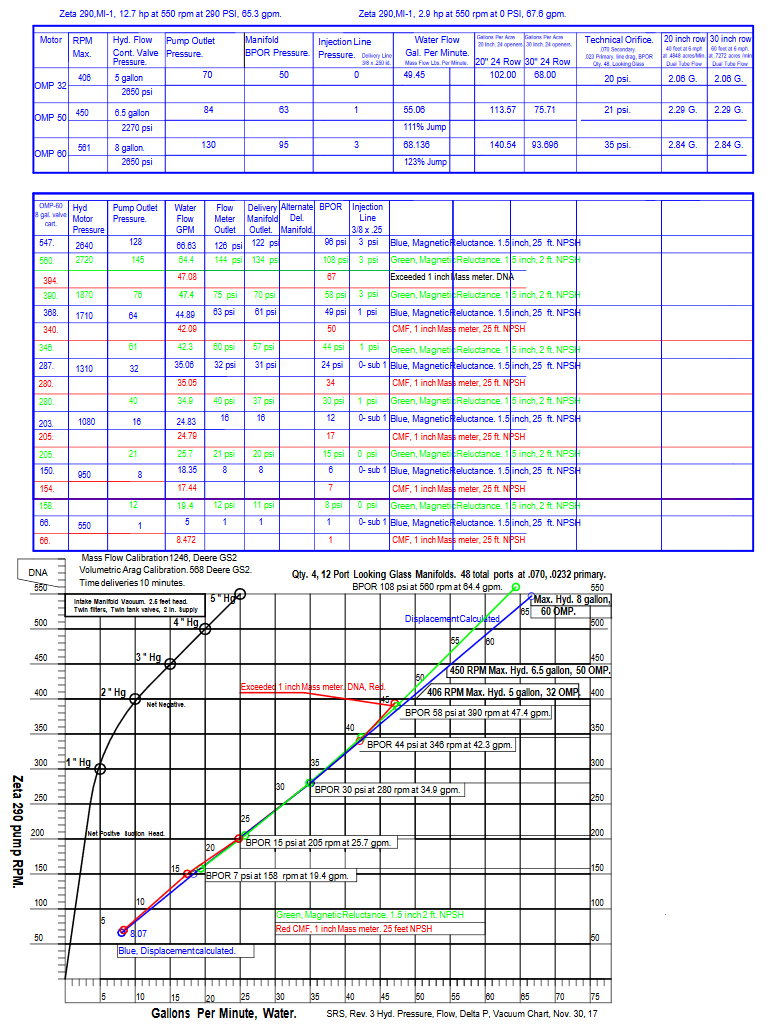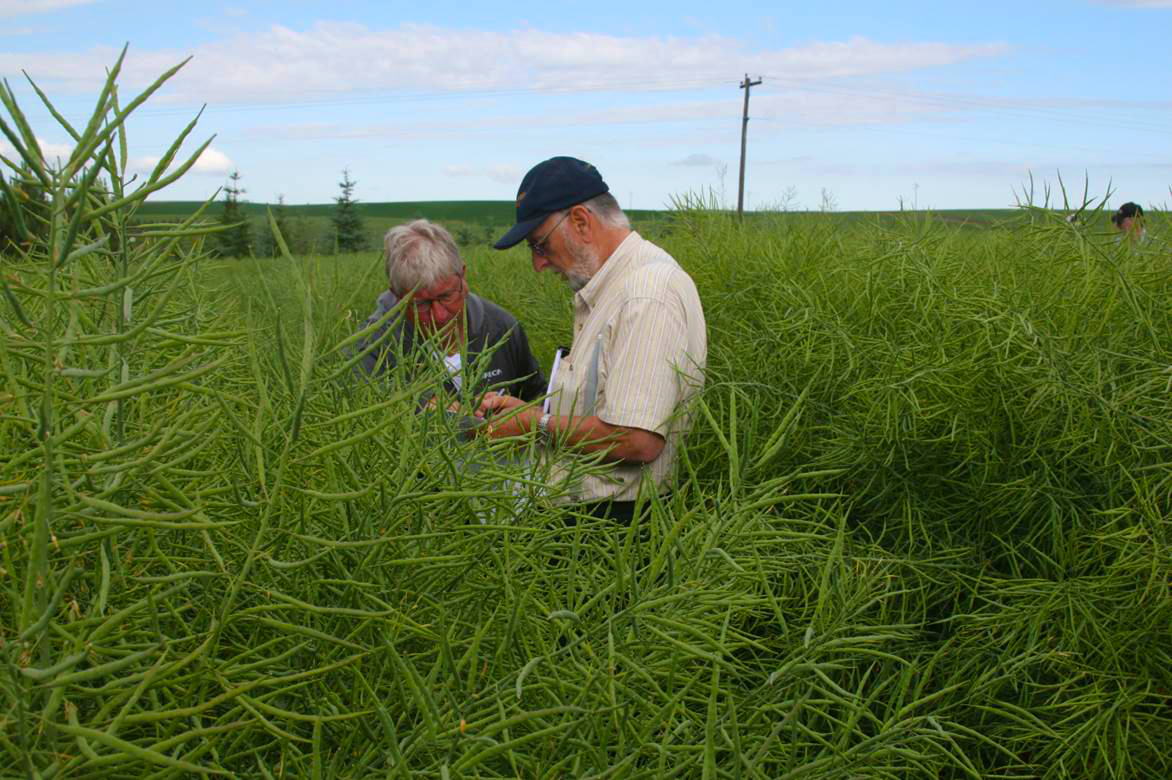 The Goal Being, to make a lot of money, save soil, and carry out a rotational soil sanitization for future crops.
You must have a great start for the best possible finish in Winter Canola.
Your Great Plains Reporter,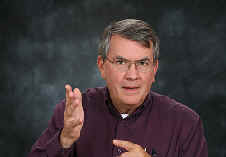 Guy Swanson.