Late October, 300 miles south of Grand Prairie, Alberta.
500 miles south of Manning Alberta at 58 degrees North.
Troy and I agree, Blaine Richter at CPS is going to make this work even better than Ken Dechant.
The main meter and the Sulfur rate at 30 to 45 lbs S per acre, 10 to 15 gallons per acre for the Canola. All of the S source will be
Thio-sul®. 12-0-0-26S. TAPPS is combined at 5 gallons APP, ammoniated zinc, and 100 lbs N as NH3.
Here is the story.
The central drainage point of North America. The Continental Divide, 52 degrees North. The Athabasca Glacier on a fine Saturday morning (9:00 AM) about October 21, 17.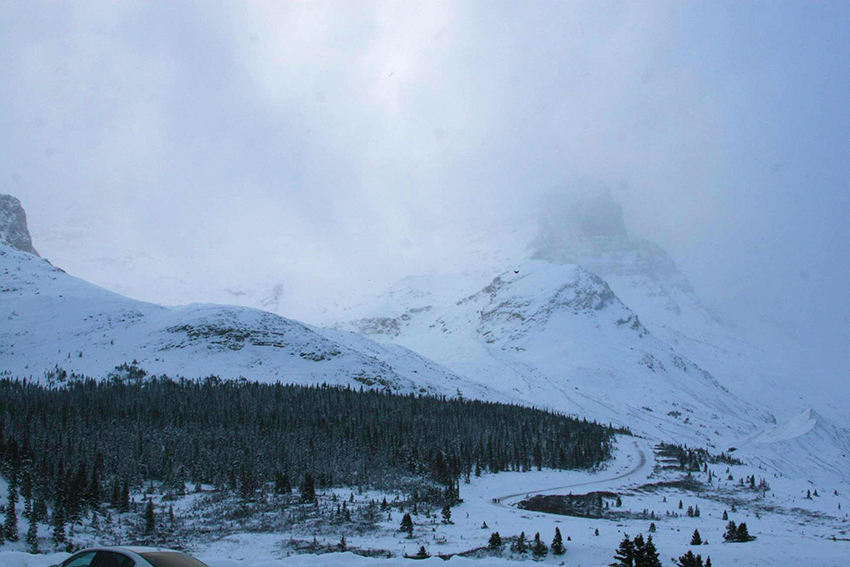 At 80 miles south of Jasper, 100 miles north of Lake Louise, 130 miles north of Banff, 250 miles to Calgary.
At 300 miles South of Grand Prairie, Alberta and half way to Ken Dechant in Manning Alberta at 58.5 degrees N, 500 miles to go, about 1,000 miles total for the trip up, 2,000 miles for the 5 day trip.
10 degrees North of Spokane at 48.5 degrees, at about 70 miles per degree. Jasper is about half way to the oil fields, "the Little Edmonton", Grand Prairie. The population goes up in the winter time, because the ground freezes in the bush.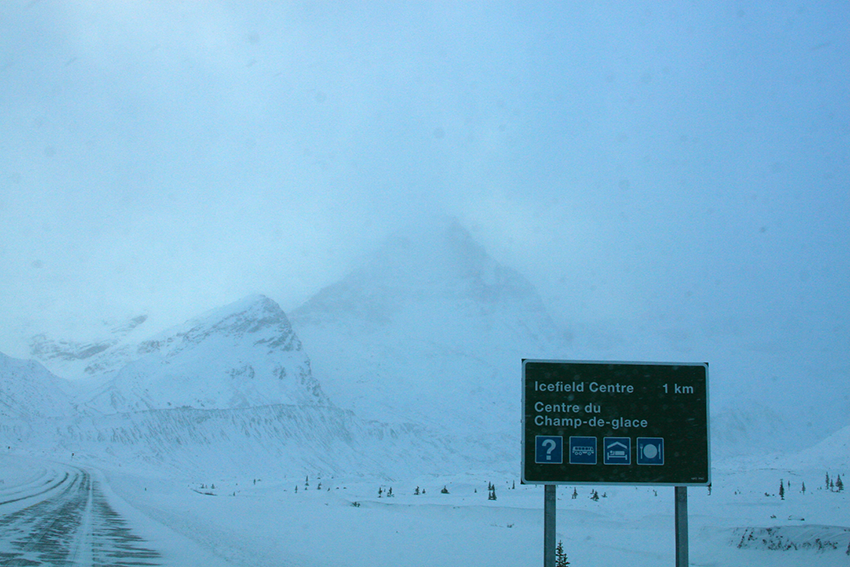 The Grand Glacier of Canada. Athabasca, A wonderful experience for any family.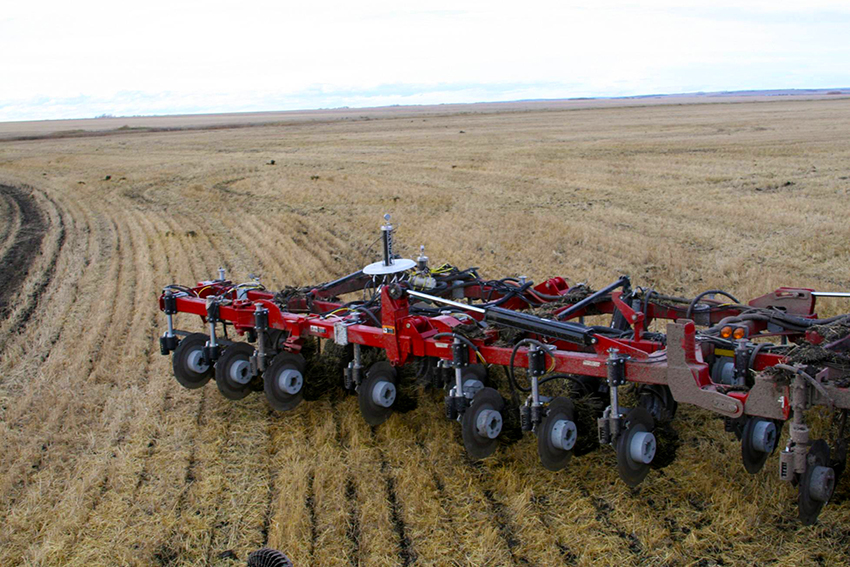 Grand Prairie, Absolutely under ice 5,000 years ago.
Grand Prairie, Alberta. Oil field country. Raises really good spring wheat and canola. Jump off point for "Ice Road Truckers"
No-till and Fall Banding made this country, when the snow leaves they can seed a crop about May 1 to May 20.
No-tillage makes it work.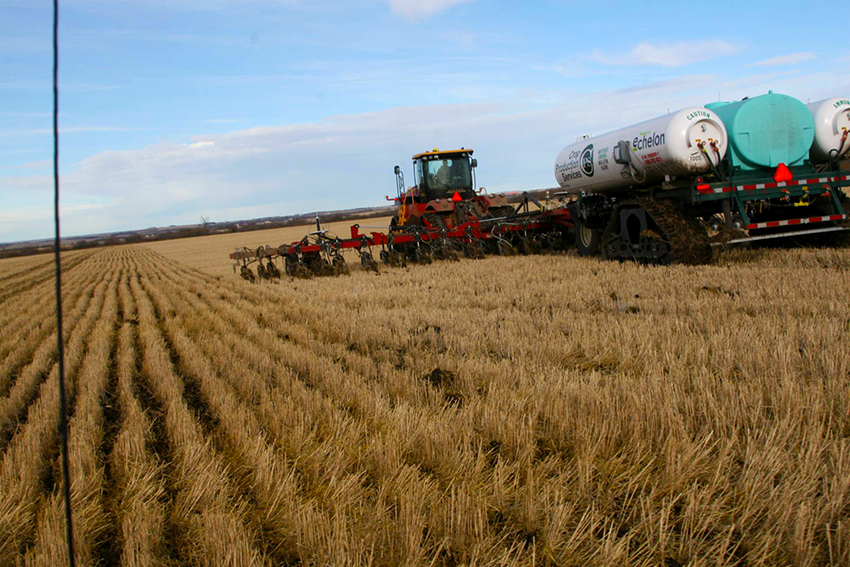 Getting the work load out of the way, Seeding starts about May 1, all No-till.
Fall banding TAPPS with stabilized N, Thio-sul®.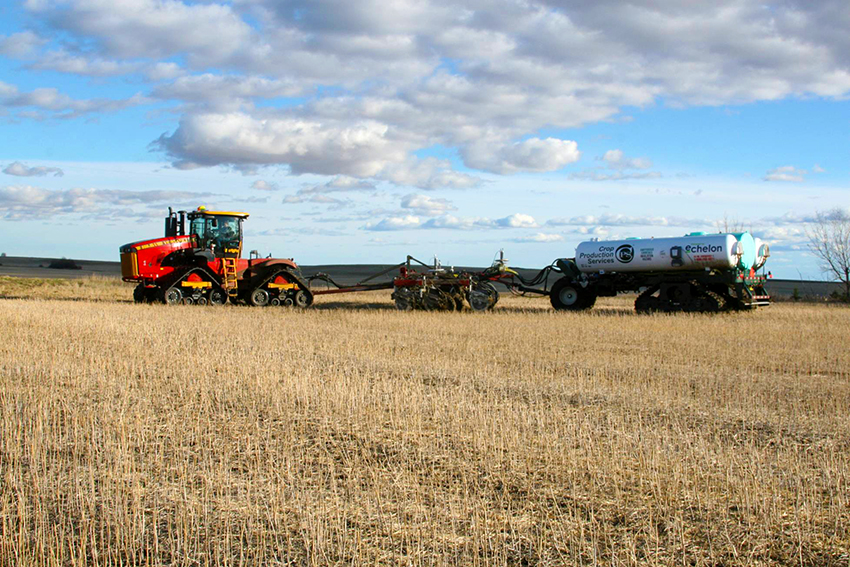 Grand Prairie. Big 61.25 foot, Mustang, CUE machine. 3 product delivery. Very well built trailer. CPS
---
Farming amongst the really big rocks. The Kootenay Range. David Thompson was the Pioneer Explorer of the Canadian Rockies.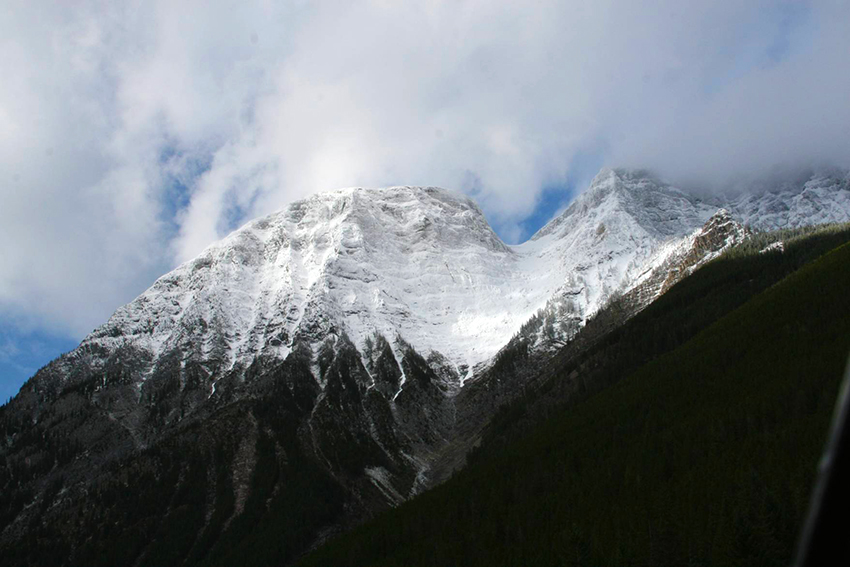 Not too far from Radium Hot Springs. 30 miles. Kootenay river alongside the road.
---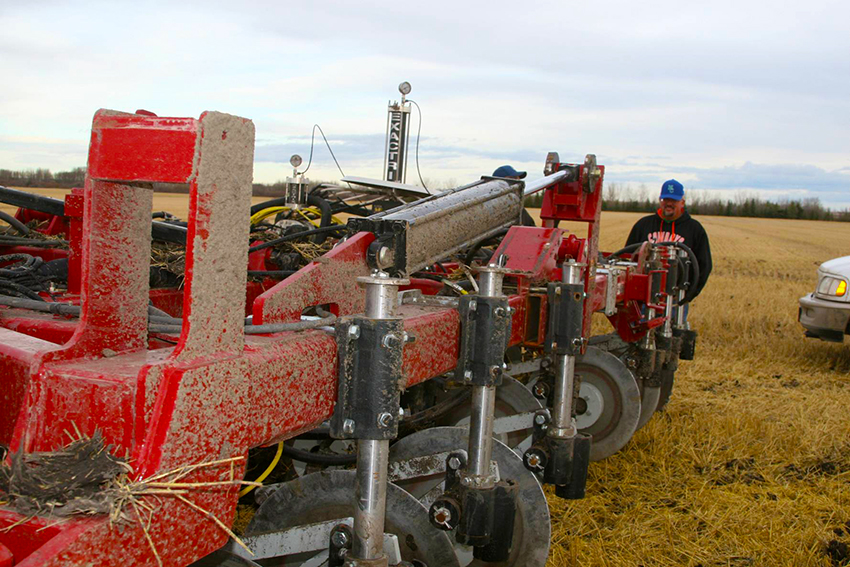 The Big Rig, and bigger is always better.
---
Your Great Plains Reporter,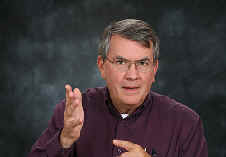 Guy Swanson.