Irrigated full water, Corn on Corn, non-rotation mono crop., A good, 264 bu./A yield with TAPPS, and the NUE at .583 lbs. N per bushel.
A Strong Kansas Farm, Good Water and Sandy Loam Soils.
Exactrix TAPPS makes a record in NUE at .583 lbs. N per bushel produced.
"The common denominator of nutrient efficiency in Variable Rate, Site Specific is the NUE."
"The yield is coming from the 7.5 to 8 pH calcareous soils ability to timely mineralize nitrogen using No-tillage."
"Nitrogen is not over applied in field areas where excessive N hurts yields."
"Commercial Nitrogen must be reduced to improve yields."
"Exactrix NPKS is highly crop available and in fact up to 166% to 200% more crop available."
"Total Nutrient Costs are 6.92% of the gross income in Exactrix/Yielder TAPPS, highly crop available No-tillage nutrients."
"Average Nutrient Costs, $64.00 per acre at 141 lbs. N as NH3, 12 gallons (70%)10-34-0, (30%) 12-0-0-26S, .5 lb. AZn."
At Colby, Kansas, December 7, 2016 a presentation was made by Joel McClure for Kramer Seed Co, Ben McClure of Hugoton, KS.


You can review the attached Power Point presentation written by Ag Economist and Manager, Ben McClure.
Note: Two rain fall events of 8 inches total. A giant April rainstorm of 8 inches after banding and prior to planting produced confusion. Did the TAPPS nutrients move? The recommendation was to apply more N. No extra N was applied based on correct information and years of experience with TAPPS. The decision was based on soil samples in the band of TAPPS and consulting from TKI, Bert Bock. The nitrogen remained in the top 24 inches in the critical Ammonium form. The bands were very easy to find in strip till 30 inch spacing. Samples were taken twice checking out Ammonium and Nitrate.
In 2016, Ben McClure improved yields to the highest ever generated at Kramer Seed Co.
A bankable enterprise and beyond other area producers by 12% to 15% more net income.
An irrigated Kansas farm had 45% return on investment of $635 per acre invested including land and watering costs.
The enclosed circle 4 south averaged 264.00 bu./A adjusted to the scale and 15.5% moisture times $3.50 per bushel at $924.00 per acre gross income.
The Exactrix TAPPS NUE at .583 lbs. N per bushel. The NUE or pounds N per bushel produced NH3, 141 and APP/Thio-Sul, 13 lbs. N or 154 total lbs. N came in at .583 lbs. N per bushel produced.
Ben McClure held an exceptionally good profit of $290 per acre after all costs. Kramer Seed is in its 8th year of Exactrix TAPPS application.
The Yields were 264 bushels per acre applied on strip till/No-till 30 inch centers, in sandy loam soils, Variable Rate Site Specific at $64 total nutrient cost, Exactrix TAPPS.
The planter also had 4 planting zones that varied between 27,000 to 34,000 population, Philips Corn Seed was selected.
The Corn Yield Map was adjusted based on scale tickets and moisture adjusted to 15.5%. The entire pivot yielded 264 bushel per acre average.
Cost per bushel for all nutrients was 25 cents. Exactrix TAPPS, Yielder Technology required an investment 6.9% of the gross return.
The rate of return was 45% of the total investment.
Crop Quest provided consulting and was paid well to help implement VRT-Site Specific.


Guy Swanson,
Your Great Plains Reporter.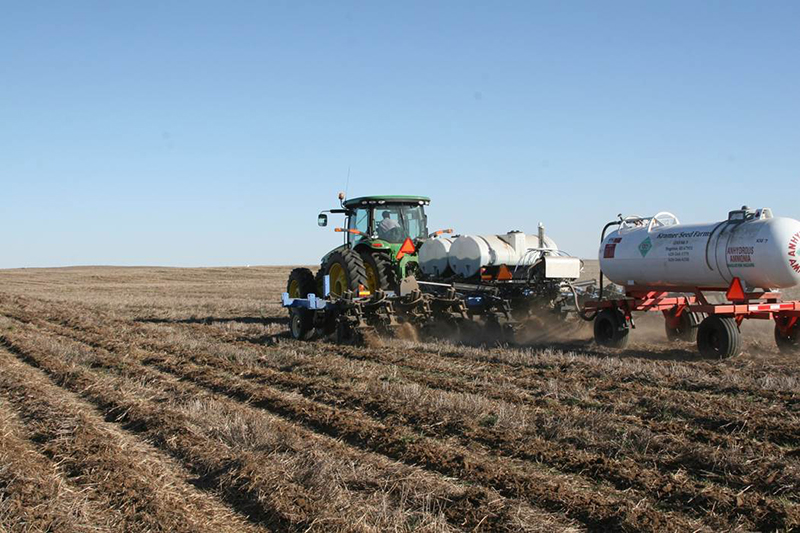 Ben McClure, Kramer Seed Co. Sandy Loam Soils, Winter Wheat Residue, No-till Single Disc wheat and Strip Till Corn. Single disc 15 in wheat and strip till 30 inch corn.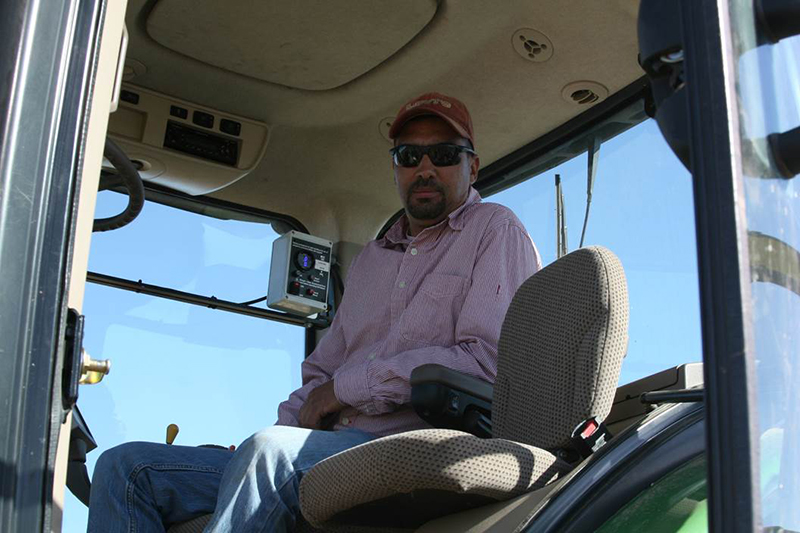 An easy to use control system with Exactrix electronics confirming VRT-Site Specific performance.
"Juan the Stripper". Gets the job done in VRT, Site Specific Exactrix TAPPS. GS-3 control.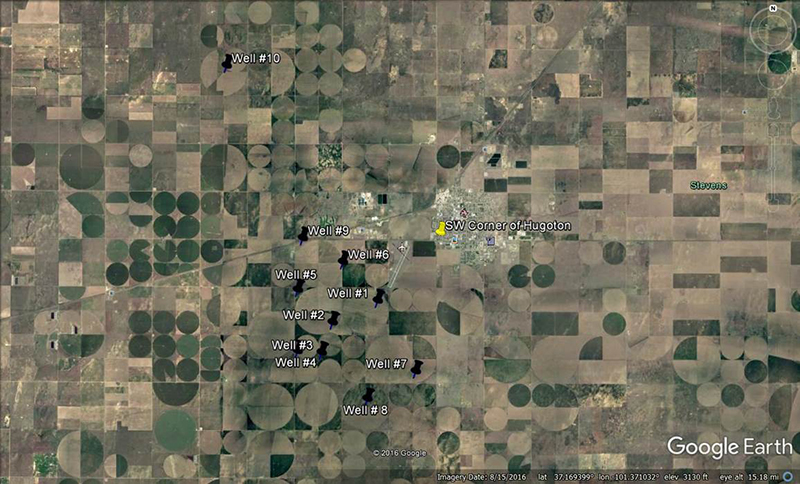 Soils developed by the wind and the prehistoric flood plain of the Cimarron River.
Demonstration and Economics Clinic
Feb. 28 and March 1, 2017
Hugoton, KS Golf Course
Winter Canola, Mustang Banding Demonstration.
Two Day Option, Pick your day. Meetings Start At 9am
High Speed Banding Demonstration to follow after lunch.
7 inch deep banding into Winter Canola with TAPPS.
Making Winter Canola your leading winter crop.
SIGN UP NOW - CALL 800-929-9289
Meet the leaders in Winter Canola. Make 5 big bets.
Place your bets in 2017 in advanced cropping systems.
Brian Caldbeck
Rubisco
Joel McClure
No-till
Producer
Guy Swanson
No-till
Exactrix

Larry Murphy
KSU, PPI, FFF,
Nutrient Manager

Sam Lauderdale
ADM Goodland
John Shanahan
Fortigen
Nutrient Expert
How to raise irrigated 80 to 100 bushel Winter Canola.
Meet with the producers. Inspect the fields.
Learn how to plant Canola. Learn how to fertilize Canola for top oil content?
What is the correct population?
Learn how to pick the correct variety?
What is water injection?
What does Winter Canola do for future crops?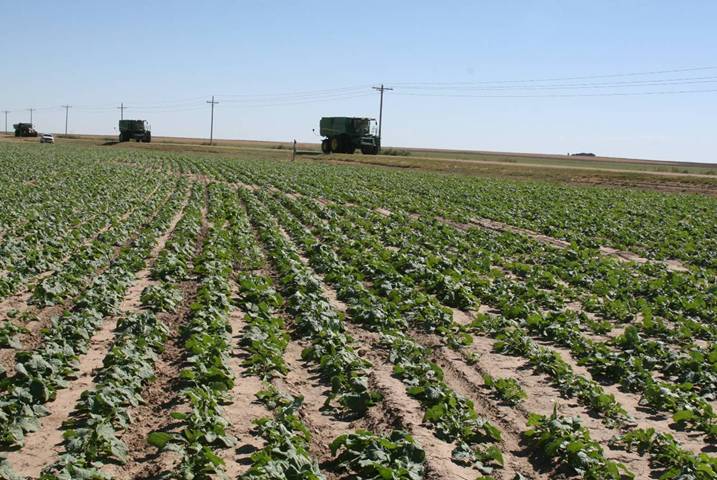 There may be a simple and low cost way to break 300 bushels per acre and make more money.
Center pivot and dryland production of Winter Canola has proven to improve wheat and corn yields by 8% to 10%.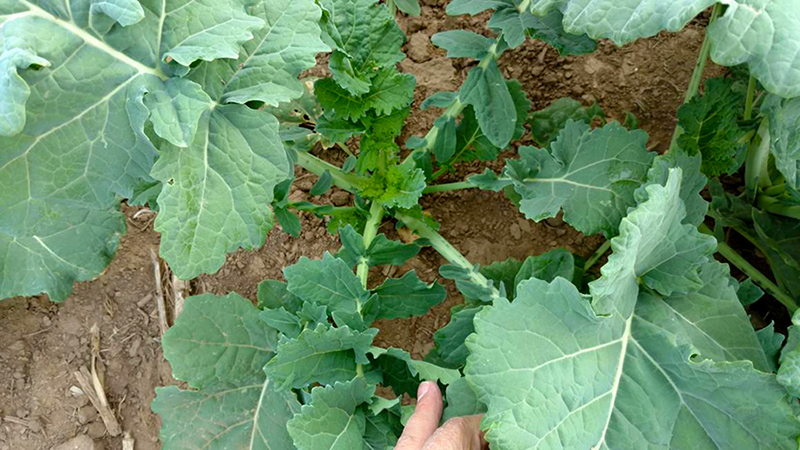 Sandy soils are very much improved with a rotation of Canola, Dwarf Essex and/or Mustard.
Nematodes are suppressed with addition of glucosinolates from Brassicas.
Watch this video of "Paul Gangwish, Drone Video"
Eric Odberg at Genesee, Idaho breaking winter wheat yield records with Exactrix TAPPS at Catholic Canyon using 4 management zones with Exactrix

V

ariable Rate.EO.htm See Video

Watch this video of "

Paul Gangwish, Drone Video

"