Where Did All The Money Go?
The Gluttons Koch, CF, Agrium, Potash, Way too much profit, Gluttonous.
Over Net 50% margin in manufacture of nitrogen, 12% would be normal and competitive.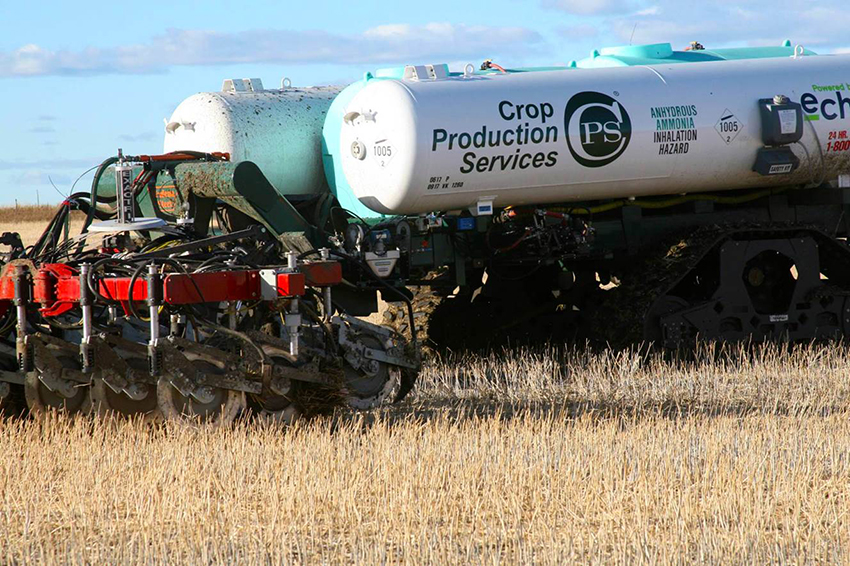 Just Like Having T-Rex for a supplier, Ruthless and Steady by Jerks.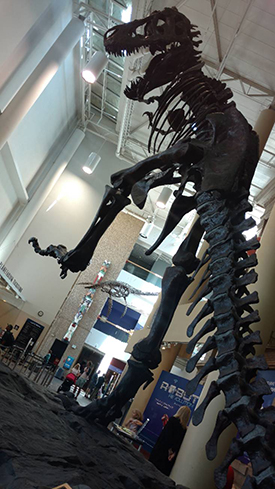 T-Rex's era supplies the hydrogen. Deep in the earth's mantle from 60 million years ago when the planet was warmer. http://www.kgs.ku.edu/Publications/GeoRecord/1998/vol4.3/Page1.html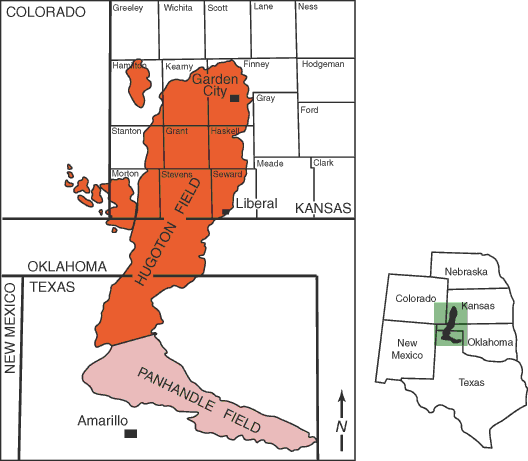 The second largest gas field in the world is right under some of the wealthiest land and cattle companies in the world. Water, Gas, Transportation, Ammonia, Ethanol, Giant Beef feed lots, slaughter houses, Mega Dairies, windmills and virtually no surface water leaving the area.
The water is pre-historic from the Ogallala Aquifer and ideal territory of conservation of water with No-tillage crop production combined with application Exactrix Anhydrous Ammonia.
Both types of soil erosion occur on the Great Plains.

Giant flash flooding rainstorms were known to drown the Buffalo Soldiers. Forts were moved out of the stream area coulees.

Rain storms of 8 to 12 inches at a time requires No-tillage and terraces.

Wind erosion….man made wind erosion removed a lot of top soil in the dirty thirties.

At Hugoton, KS the loss is primarily due to the wind and is now under control with conservation.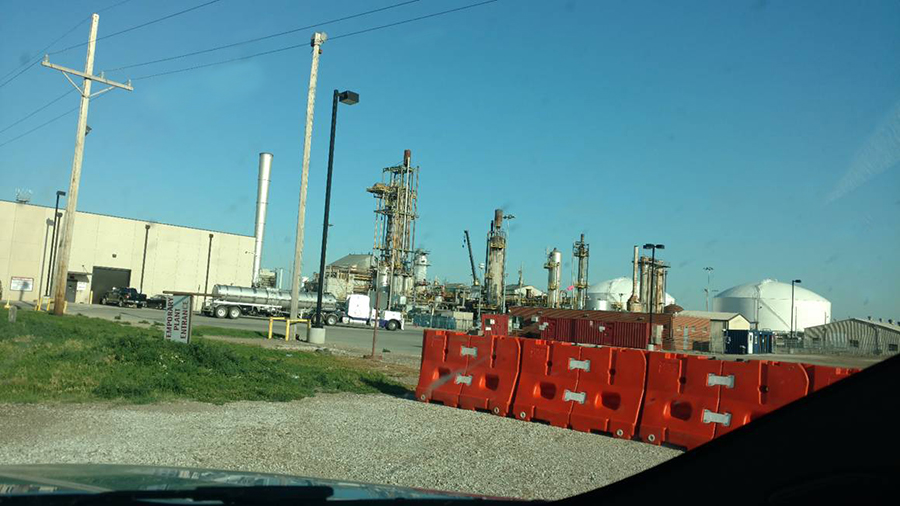 Koch, Dodge City. 1 of 5 plants.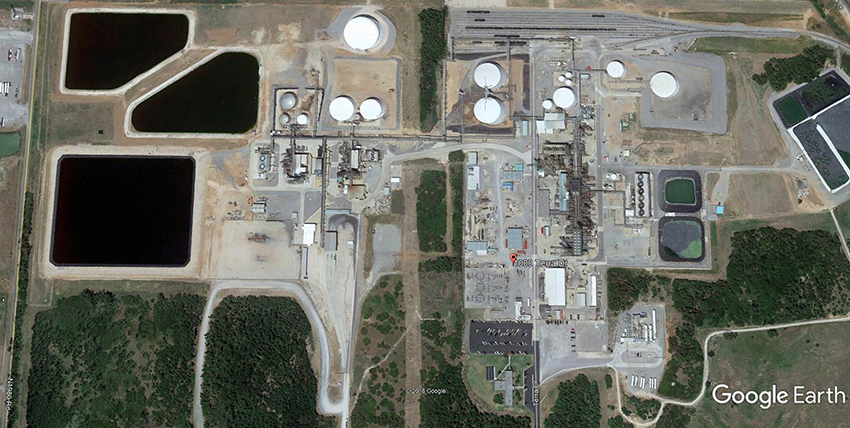 Terra Nitrogen Co. L.P. Woodward, OK, 1 of 2 plants.
Terra Nitrogen Co. L.P. (TNCLP) has released its results for 4Q17, reporting net earnings of US$49.4 million on net sales of US$97.5 million.
Nitrogen Only Gluttons and owned by CF.
Gluttonous , non-competitive. A Farmer owned Cooperative initially, and gone to the dogs due to lack of competitors.
By comparison, in 4Q16, the company reported net earnings of US$44.1 million on net sales of US$93.4 million.
Net earnings allocable to common units were US$26.6 million (US$1.44 per common unit) and US$34.3 million (US$1.85 per common unit) for 4Q17 and 4Q18, respectively.
4Q17 included a gain of US$14.3 million on the sale of TNCLP's 50% joint venture interest in Oklahoma CO2 Partnership (OKCO2), which added US$0.42 to 4Q17 earnings per common unit.
Results for 4Q17 also included an unrealized net mark-to-market loss on natural gas derivatives of US$0.9 million compared to a gain of US$13.6 million in 4Q16.
The derivative portfolio at 31 December 2017 includes natural gas derivatives that hedge a portion of natural gas purchases through December 2018.
For the full year 2017, TNCLP reported net earnings of US$153.9 million on net sales of $397.2 million.
This compares to net earnings of US$209.3 million on net sales of US$418.3 million for the full year 2016.
Net earnings allocable to common units were US$109.8 million (US$5.93 per common unit) and US$139.9 million (US$7.56 per common unit) for the full year 2017 and 2016, respectively.
Results for the full year 2017 included a gain of US$14.3 million on the sale of OKCO2, which added US$0.55 to the full year 2017 earnings per common unit. Results for the full year 2017 included an unrealized net mark-to-market loss on natural gas derivatives of US$10.6 million compared to an unrealized net mark-to-market gain of US$35.3 million for the full year 2016.
On 7 February this year, TNCLP announced that, in accordance with Section 17.1 of its First Amended and Restated Agreement of Limited Partnership, as amended, Terra Nitrogen GP Inc. (TNGP), a Delaware corporation and the sole general partner of TNCLP, has elected to exercise the right, assigned to TNGP by TNCLP, to purchase all of the issued and outstanding common units representing limited partner interests in TNCLP not already owned by TNGP or its affiliates. TNGP will buy the units on 2 April 2018 for a cash purchase price of US$84.033 per unit. The purchase price was determined in accordance with Section 17.1 of the partnership agreement.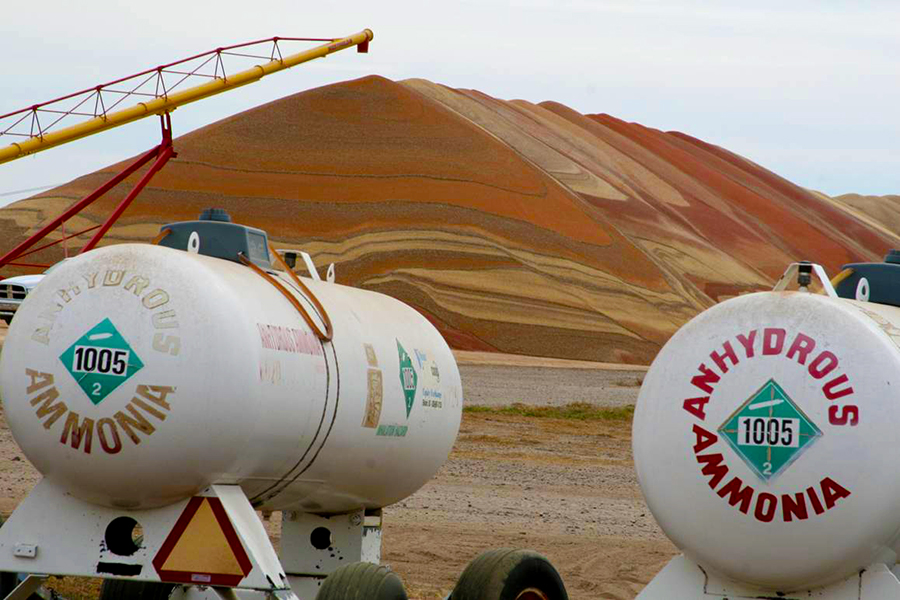 "It is just a commodity".
Can you imagine the internal accounting of Koch Bros (post Farmland) as they realized they could raise the price of NH3 by the phase of the moon.
And when they only had ammonia plants in and about 2008 and Nitrogen hit $800 per ton of NH3, when $125 to $180 per ton was good enough for Farmland.
The management were gluttons following the hedge fund managers. They became dizzy with wealth, overflowing with money from the producers of Kansas, Missouri, Iowa, South Dakota, Colorado, Texas, Oklahoma and Nebraska.
The Gluttons of American Agriculture are regional monopolists, controlling the transport of Ammonia. No railcars or train sets today.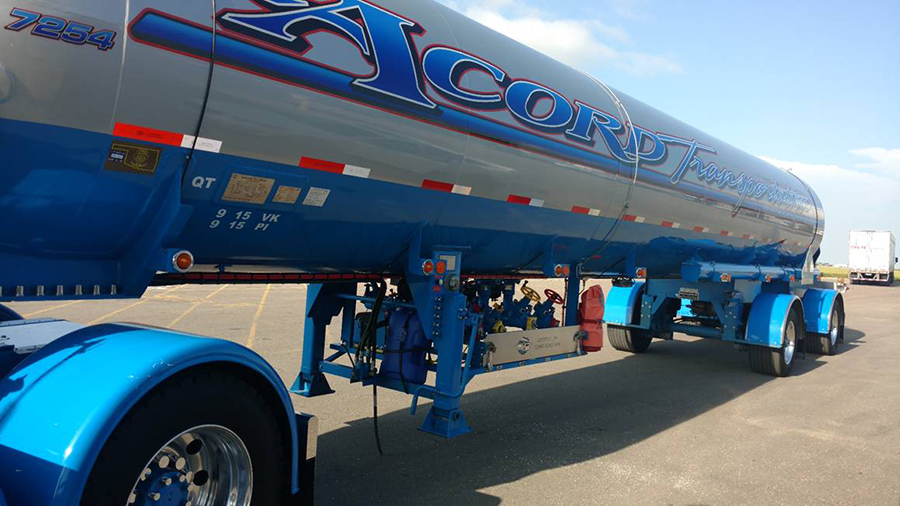 The rail cars were a form of storage with advance planning required and timely delivery for sure.
There is no messing around with the railroad.
It will be done.
They will drop the car and they will pick-up the car timely and maybe not.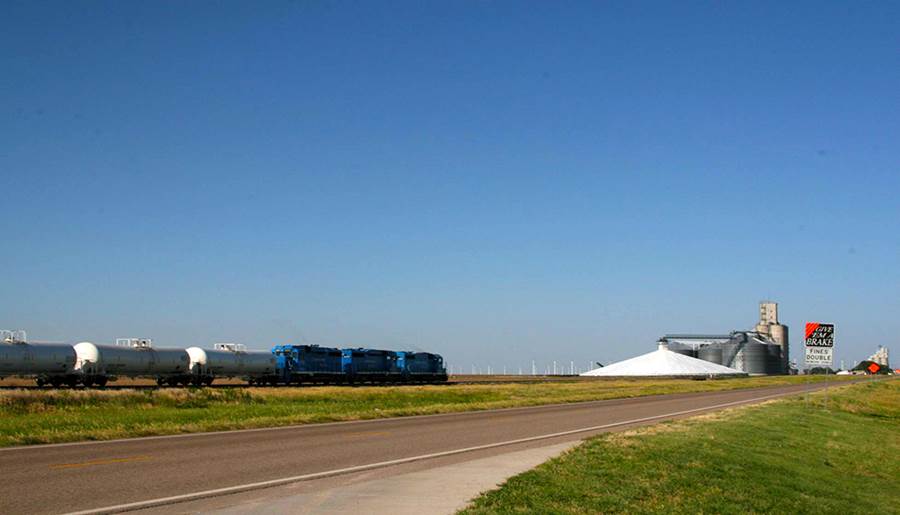 If there are many manufacturers of NH3, those many must stand alone. Just like you the producer, they must compete and price according to the futures market.
If you just have 2 or 3 suppliers united then they can drive the unthinkable pricing scenario of 8X and obviously manipulate the market.
This is an Oligopoly ranging to Monopoly for sure.
And now we are down to three major NH3 suppliers with 85% of the market. Agrium and Potash are now Nutrien.
These three will soon be their own worst enemy.
Obviously others consider the hedge fund approach to growing an agricultural business ridiculous for a commodity and not a good long term plan.
NH3 is just a commodity and soon adapted to the hydrogen economy. The real NH3 price is about to surface.
The infrastructure is forming up in Washington and California. These two states are forming the initial start of the hydrogen economy.
The Ammonia Dealers do all the hard work. They are the paper hangers.
The Ammonia Dealers cannot maintain their margin and hedge their bets when the supply is controlled, steady by jerks.
The ammonia dealers are the ones that really suffer in fear marketing and they build no infrastructure and cannot get the price right due the lack of supply and storage at their local stores.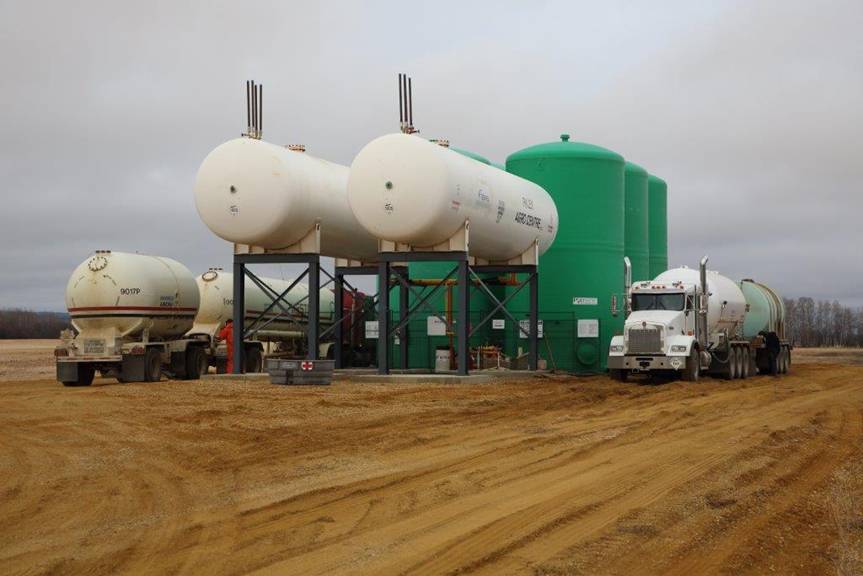 Always buy NH3 when you don't need it. The payback is millions of dollars over your farming career.
The railcars are gone. The barges on the Columbia are gone.
Because the manufacture of ammonia controls the supply of NH3 at any time by using the transports. Raising the price of NH3 close to the price of high margin Solution 32. Protecting the 32-0-0 with a superficial NH3 price.
No new NH3 storage. A significant amount of new plants are proposed…because the big 3 can control the price and can kill a new plant the build schedule changes.
If the manufactures control the delivery and timing of NH3 delivery they will force the dealers to supply Solution 32-0-0 only….and then the 32-0-0 margin will collapse and there will be no fall banding.
The NH3 material is just a commodity. The manufacturers have a deceptive trade practice and have unfair competition by holding back the supply of NH3 at key times.
The NH3 manufacturer controls the Railroads, The Pipelines and DOT transports and above all the rivers with their Proprietary Barges only.
The Solution, new, smaller manufacturing Coops and they will need to start all over again with an NH3 pricing focus with a 12% margin and on time delivery.
No shock and scare marketing techniques, Just good old NH3 on time and ready to raise a good crop with a fair profit for all.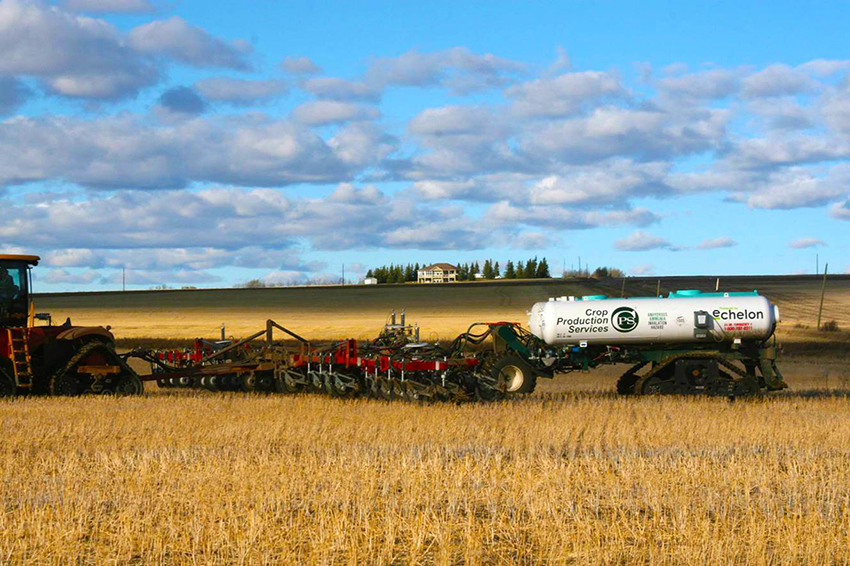 An advanced fertilizer dealer at Grand Prairie, Alberta expands the application period and provides nutrients timely. Fall application improved the workload.
Mustang P-51 C openers operating in Spring Canola residue with TAPPS formulators and blenders, in mass flow.
Highly crop available TAPPS with protein improvements using Thio-sul® and KTS® and micros.
For Exactrix owners, the solution is Storage on the farm, take a fill-up in July and get the jump on the fear marketing NH3 manufacturer.
The ammonia dealer would have you the producer own the NH3 and the storage. A dealer cannot maintain the dealer margin with inadequate supply of NH3.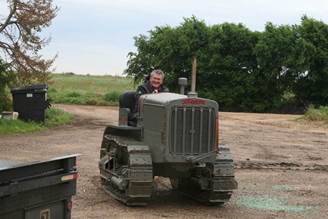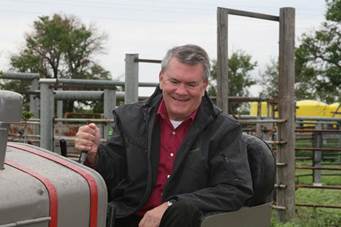 Your Great Plains Reporter. GJS.
Note 1:
Anhydrous Ammonia and snow go together, hand and glove. NH3 is stable in the soil, storable at 82.4% nitrogen and sold as 82%, and provides high value as the crop prefers NH4..…NH3 drives land values in North America. Solution 32-0-0 hurts land values when compared to NH3. TAPPS and TAPPKTS with AZn stabilizes NH4.
Note 2:
As taught by the TVA, Exactrix owners know this for sure….If you discover that the nitrogen price per lb. of N for 32-0-0 is not 145% to 155% above the price of NH3 as N the pricing practice is deceptive. In long term scenarios, if the 1.5 ratio pricing spread is less then there is an unfair and deceptive trade practice going on by the manufacturer. The deceptive trick comes from biblical times when price comparisons were difficult due to education, correct information or super-inflated values in price negotiation. This is a commodity.
Note 3:
Buy the NH3 when the manufacturer wants to sell it. Control the pricing with storage. Don't buy NH3 when you need it. If you can, buy at least 50% to 75% of the NH3 when you don't need it.
Note 4:
Always remember 5% to 10% of the fertilizer dealers you work with are pretty darn good at their job.
Note 5:
From $60 to $150 per acre more net income. Exactrix owners compete in a world market and right here, "In River City", in North America we have the NH3. Asia, Europe and South America do not have NH3 directly applied. Do the Russians wonder what Exactrix TAPPS is all about? You bet they do.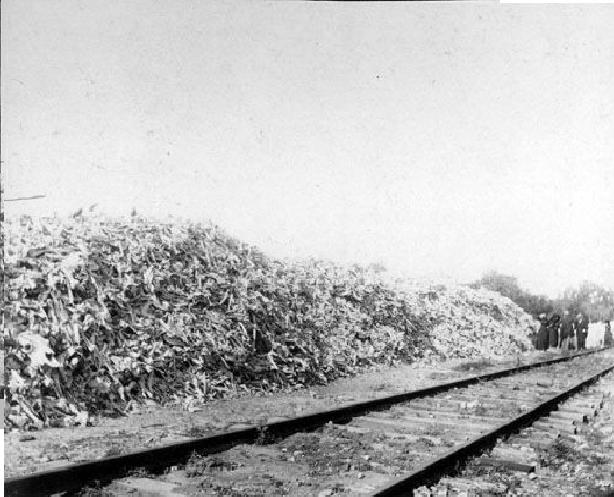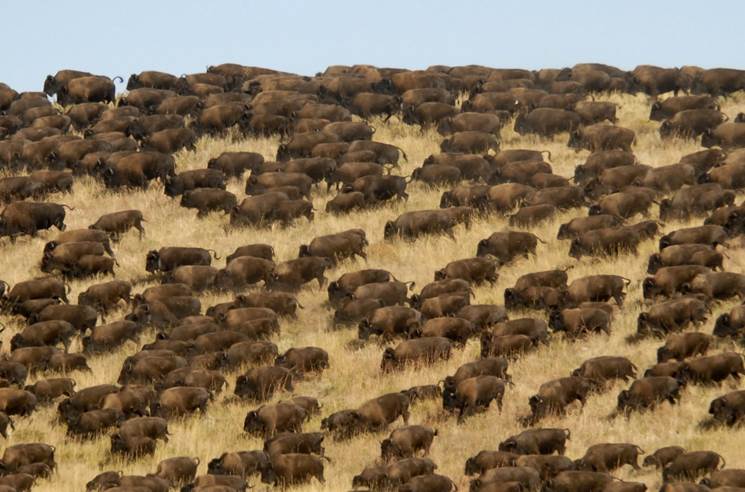 Lots of Calcium and Phosphate was harvested from the soil with high amount being returned to the land during the 50 million, 6 times a day, recycle of nutrients. Where did it go?
Also consider that the water consumption per animal was 40 gallons per day in July. That is 1 billion to 2 billion gallons a day for water. That is 17 billion pounds of water producing 50 billion pounds of manure in the grassland summer months. No wonder buffalo chips were an important resource.
The conclusions of optimum soil pH at 7.4 are random discoveries since the Great Plains soils hold the secret of pH and soil life. How did the animals survive the influence of soil pH and the high calcium content of the soils? Did the soil pH have a lot to do with health of the animal?
You will note that recent report on Wikipedia that every 600 lb. calf that goes to feedlot takes 60 lbs. of calcium in the bones. A total of 100 lbs. is bone…so maybe 30 to 35 lbs. is phosphate.
The pH of the Buffalo bloodstream must be the same as us humans at 7.4 pH at 350 lbs. of bone.
So a mature Bison at 2,000 lbs.….would have maybe 250 lbs. of Calcium and a lot of phosphate….and Ca and P left the ecosystem .
The Buffalo bone went to the train depot and shipped to the Midwest as fertilizer.
We need to get the farmers in the Eastern Corn belt to ship back that Ca and P plus micro-nutrients.
A rolling big number of 50 million Buffalo herd size (60 million actual kill) were slaughtered between 1840 to 1880…maybe 30 million were boned out and the bones were crushed in the Eastern Corn belt.

If all the bones were hauled off the Great Plains there were probably 150 million skeletons in some sort of decay

They need to ship back about 5 to 6 million tons of bone meal soon based on a rolling 40 million average population.

At 200,000 lbs. per rail car…that would be about 60,000 rail cars.

At 110 cars per unit train….that would be 545 unit trains….with 1 arriving monthly at 12 different destinations…we could have it back in 45 months or about 4 to 5 years if the weather was favorable with no breakdowns.
It took about 40 years to wipe the Bison off of the map. We could get the investment back in 5 years at 7.4 pH.