Return To Main Page
See all our previous broadcasts
Trailer Delivery Slip Mount, Assembly View. Twin Tank, 1465, Trinity, 46 inch diam
Doctrine of Equivalents in Nebraska and the Great Plains.
Three levels of performance to achieve maximum productivity and quick turnaround with high speed Flexing Mustang Tool Bars
3,000, 46 inch bulkhead. Twin 1465. Arcosa.
4,000, 49 inch bulkhead. Twin 2,000, CRN tanks as per Calgary per Exactrix numbers.
5,050. 52 inch bulkhead x 25 feet, twin 2525, Arcosa. No CRN.
High Quality four inch sliding vane with current production seals and vanes at full Delta P.
Corken, ZH 4200 Truck Pump. Available with magnetic drive, Laminator series 4, 40 inch neck with four withdrawal bottom outlet A3212 RT with Grate Couplings and Rotary Actuators for shut down.
Laminator design filter holds 9 gallons with magnetic filtration.
Gauge Panel is included.
Vapor return is 2 inch to improve transfer time.
Heat Exchangers can be used and are part of the system to fully empty and improve filling safety.
Fill speed is 250 gpm at 3,000 gallons size at 15 hp with heat exchangers at 25% Delta T.
Set at 290 gpm at 4,000 gallons sizing 18 hp with heat exchangers at 50% Delta T...
Highest Flow...up to 350 gpm at 5,250 gpm at 25 hp with heat exchangers full Delta T.
Sizing is totally dependent on the size of the tanks being delivered to.
Fast Filling in Cold Weather with the Heat Exchangers.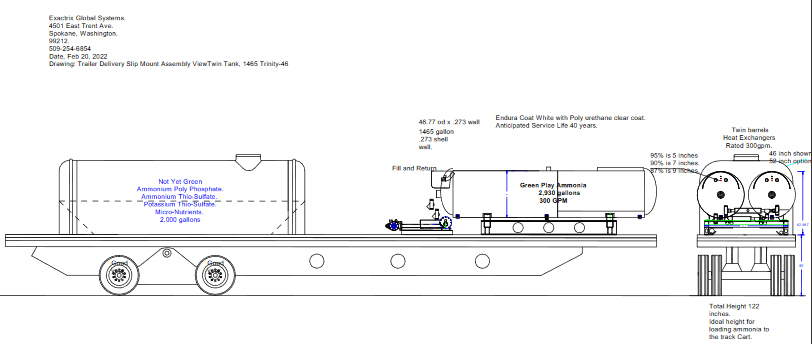 Click on above image to load the above PDF
Gauge Panel 48 Series 4
Delivery lead times, 80 to 120 days.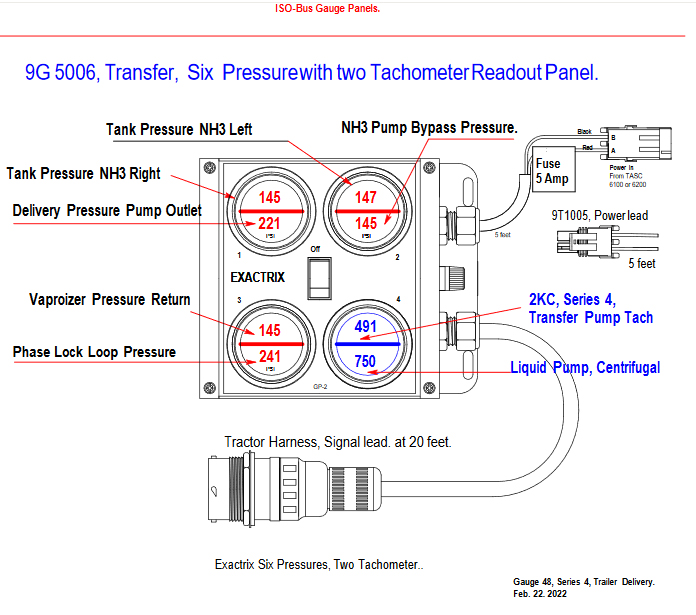 Click on above image to load the above PDF