Massively Efficient Production. Beat the Inaccurate Floater Applicators.
For the Great Plains, A Hillside Mustang Tool Bar.
Will enter the great plains market as a 12 inch banding tool bar.
"Massively Efficient Production, and it floats better than a floater. " GJS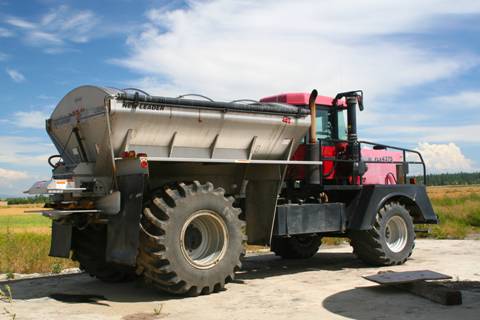 The world's most productive No-tillage Fertilizer Applicator is not a floater.
With liquid streaming flows of NH3, APP/ATS/KTS, Fulvic Acid at 7.5 inch band depth, No-till.
Out competes the dry fertilizer floater applicators by adding $150 more net income per acre at 12 mph.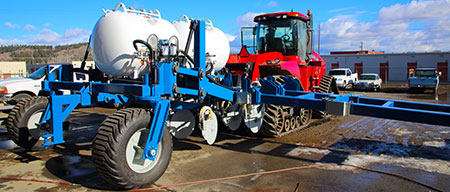 Built for large farms, custom applicators, and large Coop fertilizer dealers desiring to cover 500 acres per day at nominal 34 foot width.
Applying nutrients up to 4 seasons per year into growing roots and moist soil conditions at band depths of 7.5 inch at 1% CV of application.
Applying up to 750 acres to 1,000 acres per day in the 60 foot configuration, moving 1,500 gallons of NH3 per hour and up to 2,500 gallons NH3 per hour.
Applying up to three DOT, 11,200 gallon transport loads per day of NH3. And up to 20,000 gallons of APP/ATS/KTS per day in nominal 60 foot widths in five section design.
Formulating TAPPS, TAPPKS and Blends of non-adjunctive materials using 2KR third product injection technology.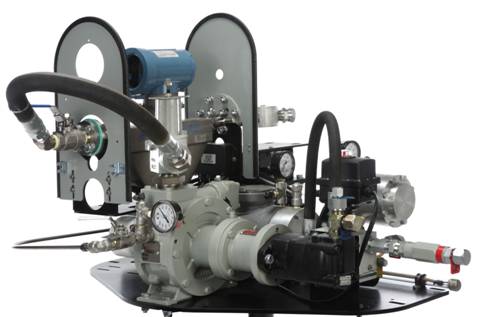 Carbon Based Organic Materials CEC Improvers, Connectors
http://www.exactrix.com/Broadcast_12_25_2013.html
Allows Fall Banding with the most advanced stabilized Nitrogen(NPKS and Carbon) for sandy soil types with TAPPS, TAPPKS and Oil of Mustard options with Guardian, Humic and Fulvic acids.

Rated at 12 mph in 25, 30, 31.25, 34, and 36 foot width in section design. Rated 10 mph in 40, 45, 50, 60 foot widths in five section design.

Wide Band Spacing Array in a double and triple rank. A 7 x 7 tool bar at 3 sections, 34 feet in 10,12, and 15 inch band spacing.

Mustang 3412H has dual folding cylinders at each wing and folds at 18 feet 6 inch width all the way to 60 feet.

Wings can apply down pressure if required and have 7 degree of below level bar flex for terraces and irregular drainage.

The maximum height in transport is 14 feet, 6 inch all the way to 60 feet.

Squat position 13 feet, 4 inch clearing shop overhead doors all the way to 60 feet.

Mustang P-51CUE at ½ inch thick x 26 inch diameter Yielder coulters in extreme single edge with back edge and 95 pound Gyro Counter weight

Mustang openers are known to band at 7.5 inch depth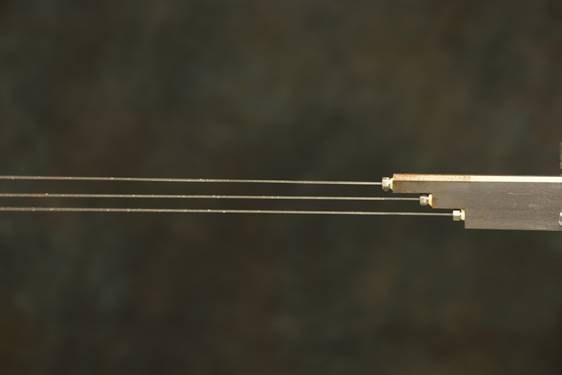 Frame Carriage, 2 point lift assist, 20,000 pound category 5.
Load up with 1,200 gallons of liquid in twin 605 gallon, ss304 tanks with sparging and overfill protection (not shown)
Transport delivery of 1,500 gallons NH3 in twin 747 tanks as shown.
Transport delivery of 2,525 gallons of NH3 (52 inch bulkhead) at 250 gallons per minute…10 minute fill ups.
Option tongue load cart with floater tires carries 2,525 gallons of NH3 and twin 605 gallon tanks of APP/ATS/KTS, and 300 gallons of micros and Humic and Fulvic Acid.
Rear Caster Wheels set at 12,000 lbs. each. 3 options in tire size for side dressing and high speed transport.
Total machine weight at 44,000 lbs.

Applying at 1% CV, with Mass flow reporting of NH3, APP/ATS/KTS and Blends to the office computer.
Formulating on the go with Deere GS-3, Trimble FMX 1000 or Ag Leader controllers.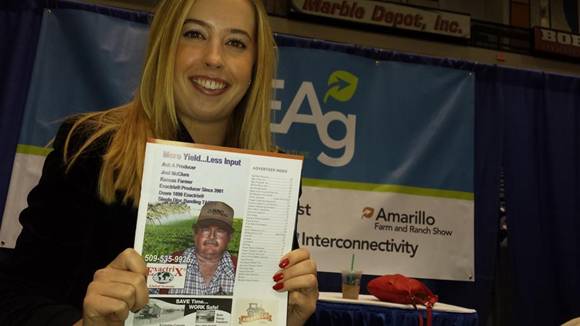 How much does it cost? The price range is between $578,000 to $375,000 depending on capacity, band spacing, trailer arrangement capacity and machine width.

The various machine configurations weight varies from 25,000 pounds to 44,000 pounds. Smaller 16,000 pound lift assist tractors can be used with smaller tanks mounted.

A most productive buy in North American agriculture as it produces between $150 to $300 per acre of additional net income in wheat, corn and cotton with VRT Site Specific capability at 12 mph.

The 3412H Mustang works with common ISO and ISO-bus controllers with Auto Boom, 3, 4 section to 5 and 6 section controllers.
Vertical Tillage Without The Tillage
Advanced News from the PNW, Mustang Hillside Tool Bar; VRT site specific.
Advanced News:
All related to No-tillage; and good news for long term and short term economics, adding up to $150 per acre advantage.
This is a giant leap ahead for No-till, a long time coming and mostly related to high nutrient costs in relation to the commodity.
Producers must raise a little more with a lot less input, less Risk and More Return, something we are all looking for.
Steve and Kevin Mader's Mustang Tool bar, 3412 H just finished up at Exactrix in Spokane Feb. 12, 2014.
Nutrient Management Tool Bar in No-tillage allows side dressing of winter wheat in late fall and early spring.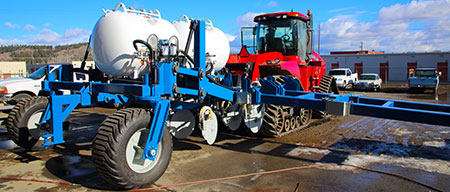 Short Video Clip Of This Exactrix / Mader Hillside Toolbar Going To Its New Home In The Palouse
The level land version of TAPPS tool bar typically produces about 5-to-6 more bushels per acre at Hugoton, KS. The applied fertilizer rates have been reduced about 30% to 40%. This data is following 3 years of testing at irrigated Hugoton . Ben McClure, of Kramer Seed Company, is starting his 4th year having completed side dressing in early February at Hugoton. The winter wheat yield jump has been with pivots raising certified seed wheat at Kramer Seed.
| | | |
| --- | --- | --- |
| | | |
| Ben McClure, Kramer Seed says, "It is always fun to talk about more bushels but it is the net dollars that count." | Shelton, NE at 61.3 feet at 15 inch. | Seward, NE at 36 feet, 18 inch |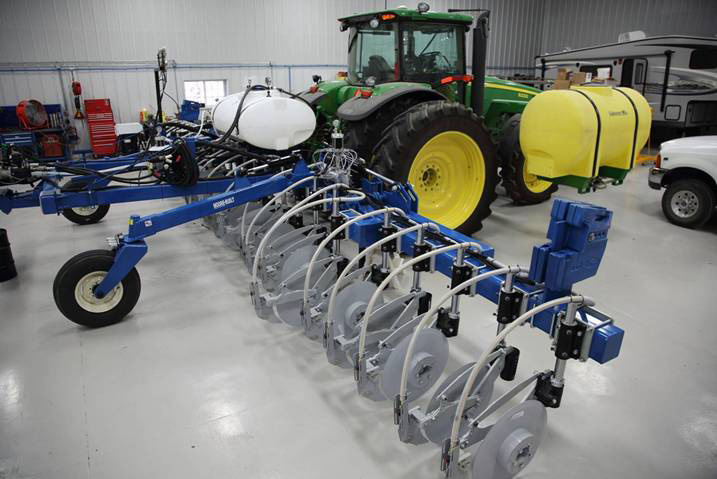 Why can't a floater applicator compete with Exactrix Technology?
Up to $150 per acre difference in production net margin?
Why park the floater rig?
EXACTRIX Sinusodial Flow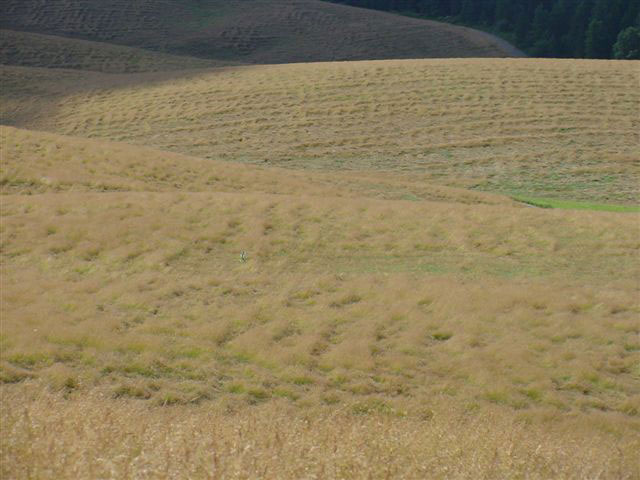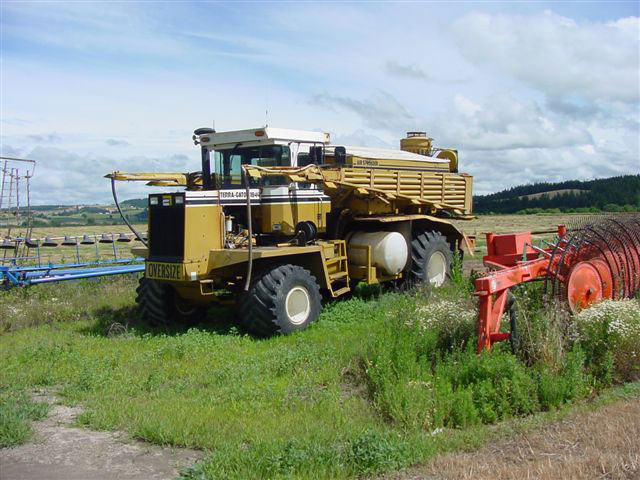 Meeting your formulation needs. www.exactrix.com/TF.htm

Picking your metering systems. www.exactrix.com/EPM.htm

Need more information on advanced crop production. http://www.exactrix.com/EWAC.htm
Exactrix Global Systems LLC
4501 East Trent Ave.
Spokane, WA 99212
(509) 254 6854
E-Mail exactrix@exactrix.com