OPINION
Local Low-Cost Green Ammonia Leading into a New Era
Man-Made Global Cooling Begins
Lessons from the Animal Kingdom Guide our Future.
A man-made cooled down climate is on the horizon. Clean, abundant, renewable power will start the transition. Why do we need to switch to clean renewable energy? Consider the bowhead whale.
Bowhead reach 66 feet in length and weigh between 120,000 to 160,000 pounds.
Why can a Bowhead live up to 268 years of age? Bowhead families do best north of 60 degrees latitude in the Arctic regions. One factor in bowhead longevity is their access to clean and pristine water. Human chemical processes and runoff of manmade chemicals are not found in the polar regions. There is no fossil fuel encroachment.
Another factor is the constant ocean temperatures, and a healthy food supply. Spending most of their lives under the sea ice at a constant 28"F with 12 to 20 inches of blubber helps.
Other factors include:
· a genetic system that appears to reduce cancer rates.
· Subliminal lighting and a filtered reduction of ultraviolet light reducing the potential for genetic mutations and cancer.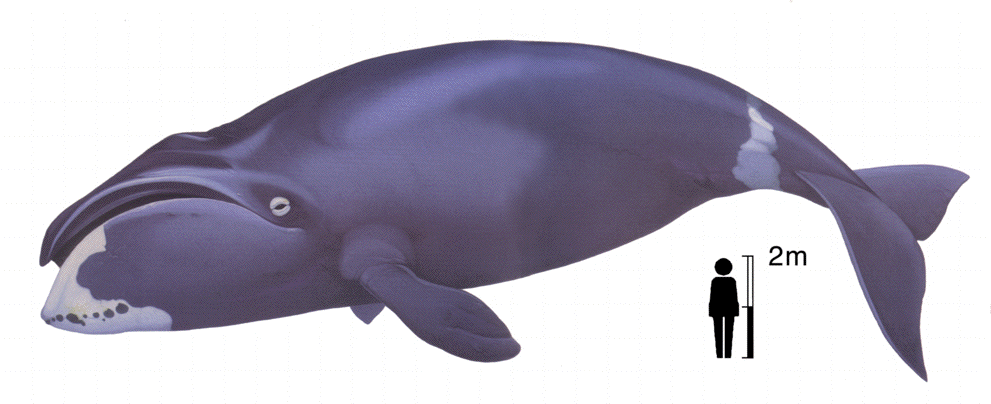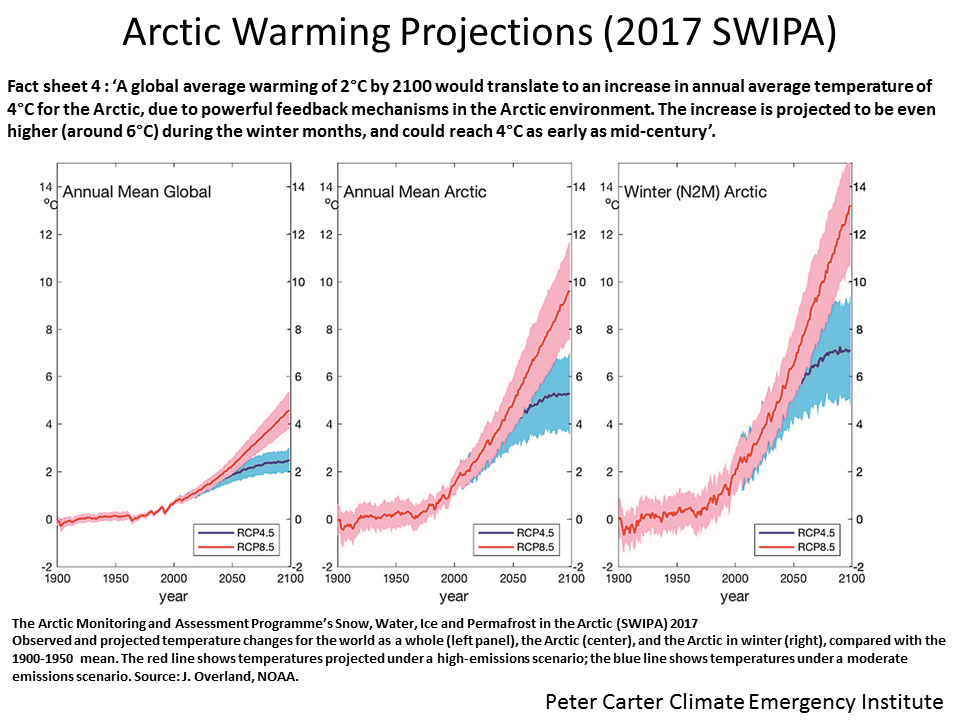 Wolf Packs and the Ammonia Oligopoly – Lesson 2 from the Animal Kingdom
Wolf pack structure demonstrates how an oligopoly is actually worse for the producer than a monopoly.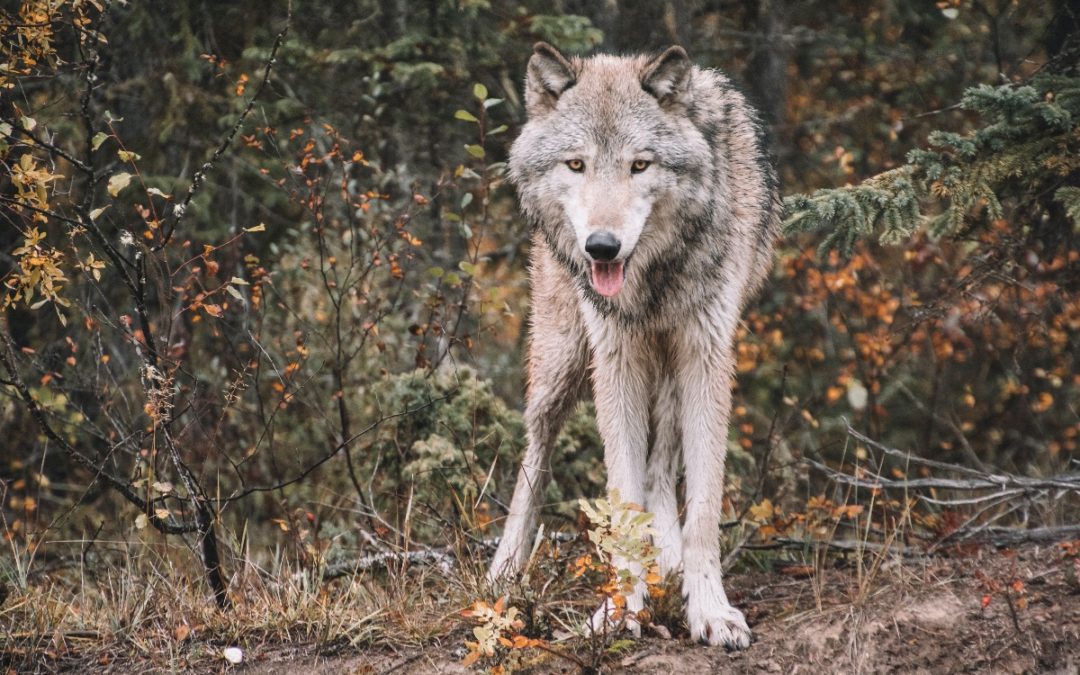 In the animal world a lone wolf, has a monopoly. The animal will monopolize his territory with hunting skill and strong physical health. A lone wolf is a monopolist hunter of sheep as an example. The monopoly feeder of mountain sheep and domestic livestock is a Lone Wolf.
Nevertheless, this apex predator has a biological death warrant in the woodlands. The canine will last a few years. It is limited by its own strength, and endurance, as measured on its weakest day. The lone wolf dies off. Now, the hunted have a chance.
A wolf pack doesn't offer the producer such a reprieve.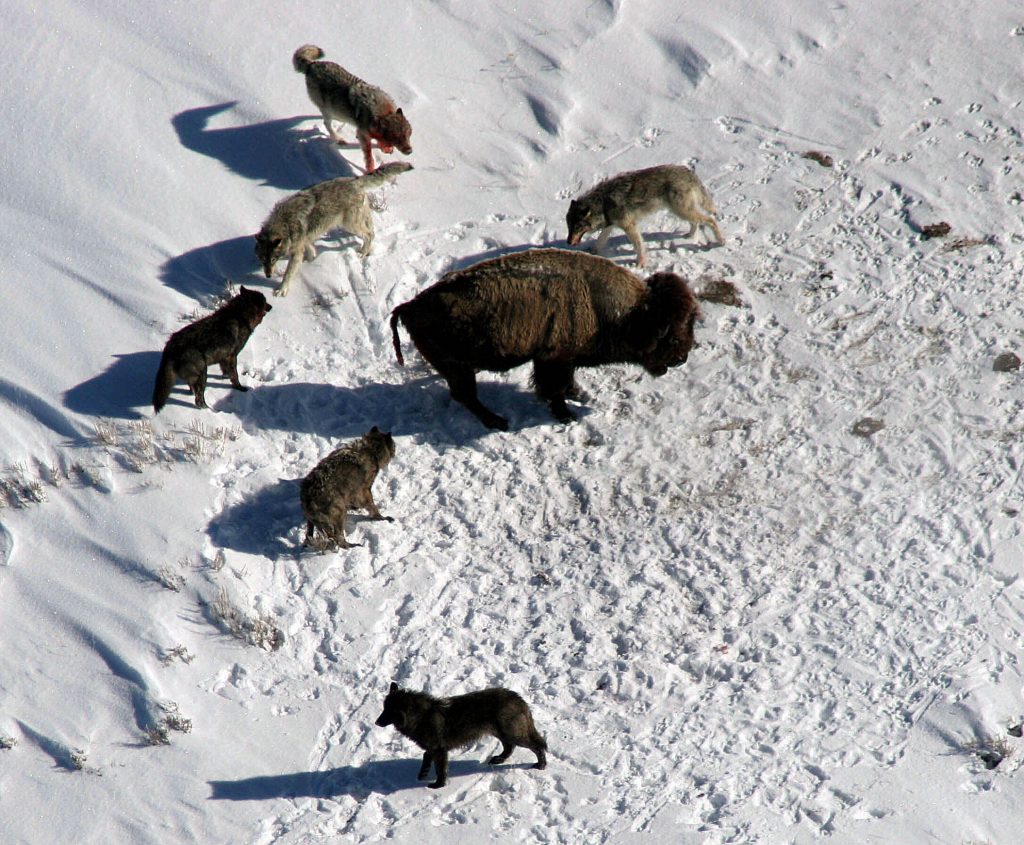 A wolf pack can take down a 2,200-pound Wood Bison in Alberta.
The wolf pack, mom, dad, kids, uncles, cousins, and aunts work in unison as a team to wear down the healthy Wood bison in heavy snow. Even a healthy Wood bison can be taken down by the Apex killers. This kill is never achieved by a lone wolf up against a strong 2,200-pound wood bison.

This is how a loose pack of three oligarchs work in unison, like a wolf pack, to rip profits from the farmer—worse than any could have done on their own! The group of oligarchs are not competing with each other in geographic marketing regions, allowing the price to be manipulated.
· The oligarchs get together (indirectly of course) with the marketing department to improve profits and promote the dumb decision to switch from ammonia at 82-0-0 to UAN at 28-0-0 or URAN at 32-0-0. Oligarchs want to build a high-priced material and take away the cheaper ammonia to be directly applied.
· They must have longer lead times to build 32-0-0 and fill up the product with carbon. The long pipeline of 28-0-0 nitrate-based fertilizer appears to be very long in Europe
· The Oligarchs must have more margin but the risk of 32-0-0 and 28-0-0 is much higher. If the risk to build 32-0-0 is higher, why is low-risk NH3 priced so closely with 32-0-0 (March 17, 2022 $1,500 per ton in Nebraska)?

· Along the Gulf Coast and up into the Great Plains—phase of the moon—100 men and women executives at the 44 ammonia plants in the US worked in unison and, by some mysterious manner, raised the price of ammonia 8 times to protect the risk of 32-0-0 manufacture.
· Instead of 18 cent per pound of N as NH3, the oligarchs want 90 cents per pound of N as NH3.
· The price is never competitive. There are no multi-year contracts
· The grey ammonia futures market is unlikely to be representative of the price of ammonia since there are so few plays. There are so few players and trades, so the market is vulnerable to manipulation. Effectively there is no futures market in fossil grey ammonia,
· The oligarch's use transportation to hide the nitrogen supply. "You cannot get ammonia in time!" is the deceptive cry, and yet always seems to show up at an elevated price.


The Oligarchs get away with the sting because they can….because they are not competitors at the very top. Each Oligarch is a part of the wolf pack. But ammonia can still be a good play for producers who are able to get away from the wolf pack.
Ammonia futures is a good play when the producer has storage. Green Play Ammonia is even better since it is zero carbon with tremendous benefits for the environment. The best way to play in the futures market for ammonia is to store ammonia on your farm and fill up in July for your farm. Storage at the farm is key. Ammonia is the only fertilizer product you store for any length of time…Sometimes ammonia is stored and not used for three years in Kansas farm storage. Lack of storage is what allows fear marketing by the oligarch.
Is it time to build a new empire without fossil fuel? Zero Carbon, Green Hydrogen and Green Ammonia is here.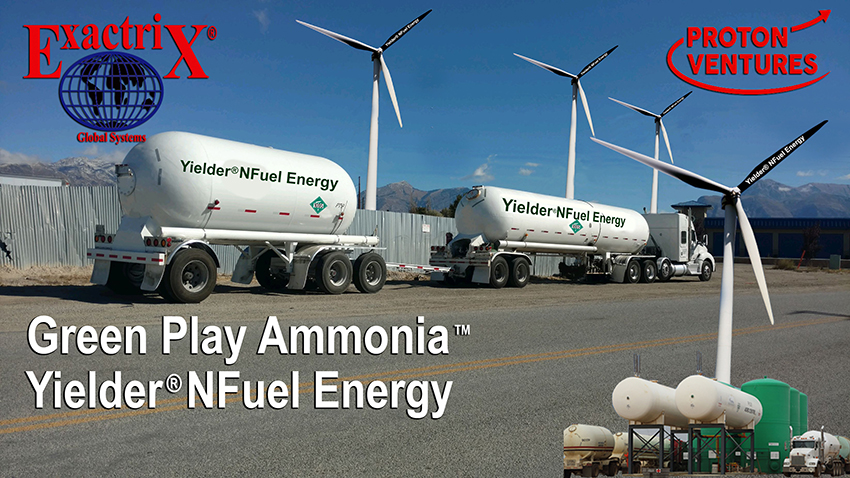 The Biggest chance to improve the climate for humans and animals comes from agriculture and stopping the expansion of fossil fuels.
No-tillage farming and total reset of commercial fertilizer, manufacture, use and application must be taken seriously.
Make sure you ask for Zero Carbon Green Play Ammonia and get the advantage of Green Hydrogen Credits.
Price manipulation hurts land values and young farmers that are caught going year to year. They are not able to buy land….for sure, young farmers cannot get ahead. Retiring farmers cannot sell out to a young farmer. For sure, across the US and Canada, only directly applied ammonia drives land values at much high values when it is priced to the cost of production plus a small 10% margin.
You can build ammonia locally in 2024. Green ammonia. We are preparing seven-year contracts for $100 to $300 per ton. Contact us to sign a letter of interest. You can to learn when these long term contracts will be available to you. There is a new business plan that will work across the Great Plains.
Go to www.greenplayammonia.com
About the Authors:
---
Rights and Disclaimers:
© April 7, 2022, Exactrix Global Systems LLC. All rights reserved.
The information, services, and products are given to the user with the understanding that neither the author(s), editor(s), seller(s), or publisher(s) is engaged in rendering any legal, business, or financial advice to the purchaser or the general public. The views and opinions expressed are those of the author(s) and do not necessarily reflect the official policy or position of Exactrix Global Systems, LLC ("Exactrix"); Green Play Ammonia; or any other entity with which the author(s)/Editor(s) have been, are now, or will be affiliated with in the future.
Although we make strong efforts to make sure our information is accurate, we cannot guarantee that all information in this article or at the exactrix.com site is always correct, complete, or up-to-date. All products, product specifications, and data on the site is subject to change without notice for any reason. Generally, changes will be made to improve reliability, function, or design. Not all products or product features will be available everywhere or at any particular time. For legal reasons, features may be deleted from products or we may refuse to offer products.
Customer performance represented is historical. They are individual experiences, reflecting real-life experiences of those that have used our products and/or services in some way or another. However, they are individual results and results may vary. Testimonials are not necessarily representative of all of those who will use our products or services. Any action you take based upon this article or associated contents/sites is strictly at your own risk.
This article provides critical commentary that is intended for educational and informational purposes only. It may contain copyrighted material whose use has not been specifically authorized by the copyright owner. We believe this constitutes "fair use" of copyrighted material as provided in section 107 of the US Copyright Law. All product and company names are trademarks™ or registered ® trademarks of their respective holders. Use of them does not imply any affiliation with or endorsement by them. Neither Exactrix, Green Play Ammonia, this page's author(s), editor(s) are affiliated or endorsed by Koch Industries ®, Nutrien ®, or CFIndustries®. Any product names, logos, brands, and other trademarks or images features or referred to are also property of their respective holders. They are not affiliated with Exactrix, Green Play Ammonia, our sites, or articles. They do not sponsor or endorse Exactrix, Green Play Ammonia, our sites, or articles. If you wish to use this copyrighted material for purposes of your own that go beyond "fair use," you must obtain permission from the copyright owner. If you believe that any content violates your intellectual property rights, please notify us by email to exactrix@exactrix.com.
For More Information:
Exactrix® Global Systems LLC
4501 East Trent Ave.
Spokane, WA 99212
www.exactrix.com
509 995 1879 cell, Pacific.
exactrix@exactrix.com