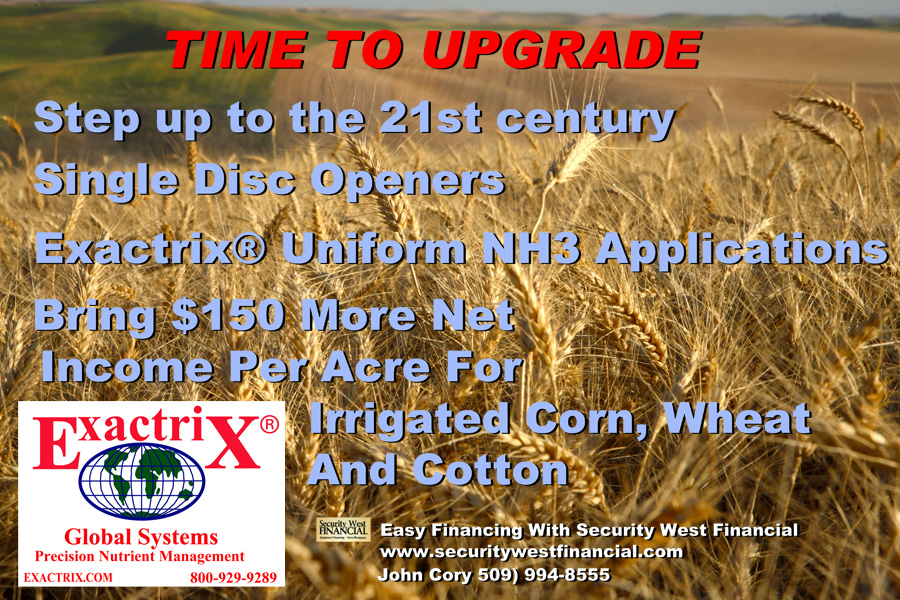 Security West Financial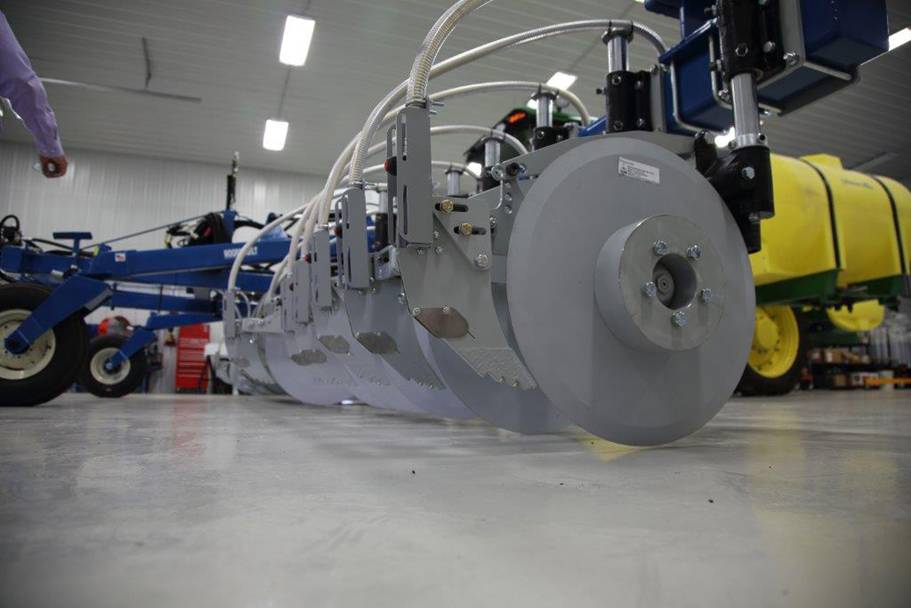 Mustang Moore Built Tool Bars band deep to 6 to 7 inch depth with low soil disturbance.
Outstanding Video With Kevin and His P51 Mustangs
Two Mustang Tool Bars available. 36 foot 18 inch or 40 foot 15 inch spacing side dress lift assist. Moore Built, Mustang C-Series with Exactrix 2KC TAPPS Formulator. Nominal banding depth No-till is 6 to 7 inches. Located in Nebraska $212,950.
From The Palouse in Eastern Washington .. See and Hear Eric Odberg Discussing Variable Rate Application With Guy Swanson Video 1
WSU World Class Face to Face Video Production featuring Eric Odberg - Farmer to Farmer Case Study: Precision Nitrogen Application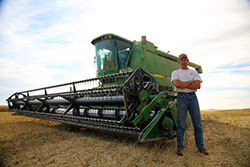 Eric Odberg
E-mail us for more info.
exactrix@exactrix.com