News about arrows, Nebraska Tough Boys, Alex Swanson born close by in 1886. Orphan Trains, Pony Express, Oregon Trail. Union Pacific Golden Spike.
A True Story of the West. Nebraska Tough. Haymakers before Huskers.
The Martin Bros. August 1864. At Grand Island/Doniphan, Nebraska Territory on the Great Platte River Road of the Oregon and Mormon Trail.
Location for this great story was insight of the Pony Express race track where the Pony Express station may have ordered the hay from time to time.
On April 10th 2018, Grand Island/Doniphan is in farming country. You can go 7 miles West on a warm August Day on the Tall Grass Prairie and find the site. I think that would be quite a reenactment venue.
The Cheyenne and Sioux were mean Indians in the Platte Valley saving their Homeland, the Indian Brave marauders attacked the Civil War era early pioneers.
Congrats to Bosselman Energy, Fred Bosselman has done a wonderful thing.
It is 1864 this is About 5 years before the Homestead Act, with the first Homestead in the reunited Union of the USA at Beatrice, NE….and the Golden Spike was also coming and Nebraska became a state in 1867.
Making Hay in August on the banks of the Platte River at 100th Meridian.
The tracks of the Union Pacific were coming. And soon by 1880, Orphan Trains would arrive from New York City supplying additional boys and girls to Nebraska families.
Nebraska has tough boys and girls with a big heart.
Working with their Father George making hay for the Oregon Trail convoys…..when Indians attacked….the pinned brothers were left for dead as they fell from their escaping horse.
The boys were discovered alive the next morning.
Age 12 Robert in front and 15 Nathaniel in back taking the first penetrations and protecting his younger brother…they lived to 47, Robert and 79 , Nathaniel. The Martin Brothers were heroes of the west with prospering families in the Nebraska Tough conditions.
No wonder Father Flannigan liked boys with brothers….. with his location on banks of Platte River Valley.
About 22 years later Alex Swanson was born in the Platte River Valley at Wahoo about 103 miles to the east of this location.
GJS
https://www.roadsideamerica.com/story/16183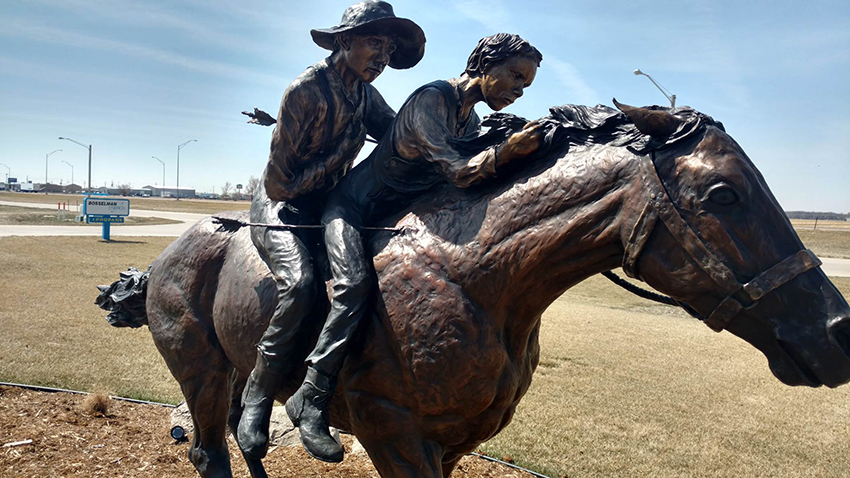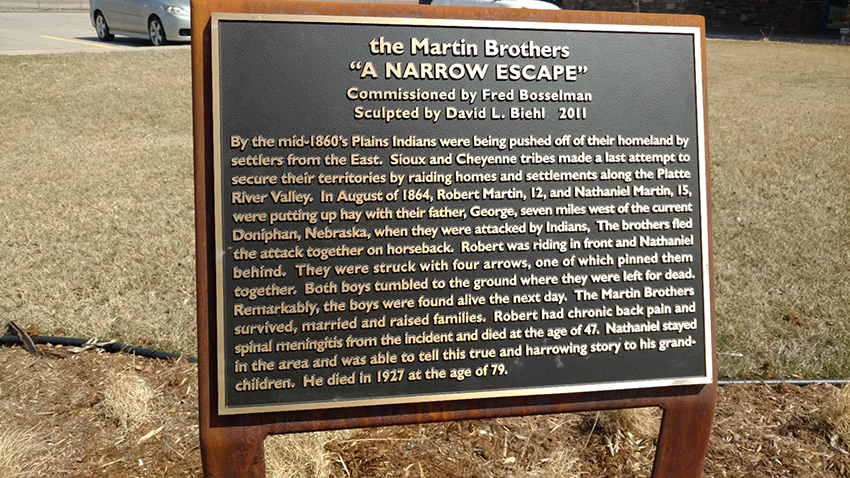 40°46'16.90" N 98°29'41.38" W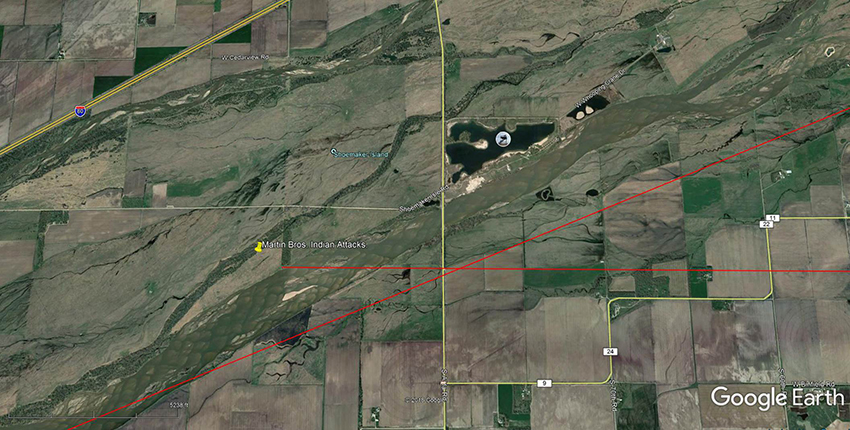 About 52 Exactrix Owners in this area.
41°07'21.70" N 96°28'21.68" W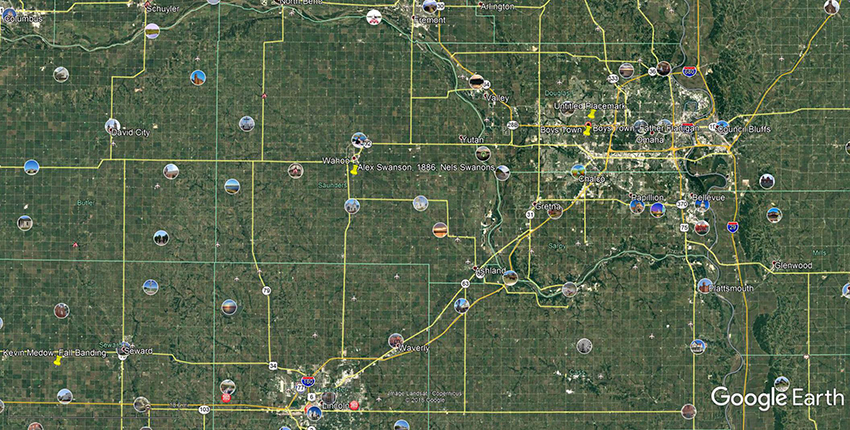 1886 Alex Swanson born as first son of Nels Swanson directly from Sweden settled at Wahoo, NE. The Swedberg area. North of Lincoln and west of Omaha. Along the Platte River. Not too far from the Mormon Trail which followed the North Side of Platte. Rolling Country and a rock solid dryland and irrigated production area of Nebraska. Alex and Nels left Nebraska in 1900 with cash in hand and headed west from Freemont on the Union Pacific to Palouse Washington to buy a beautiful Palouse Farm with no Tornados and no Hail. Evidently the Great Plains weather had been tough on the crops and something they had not seen in Sweden.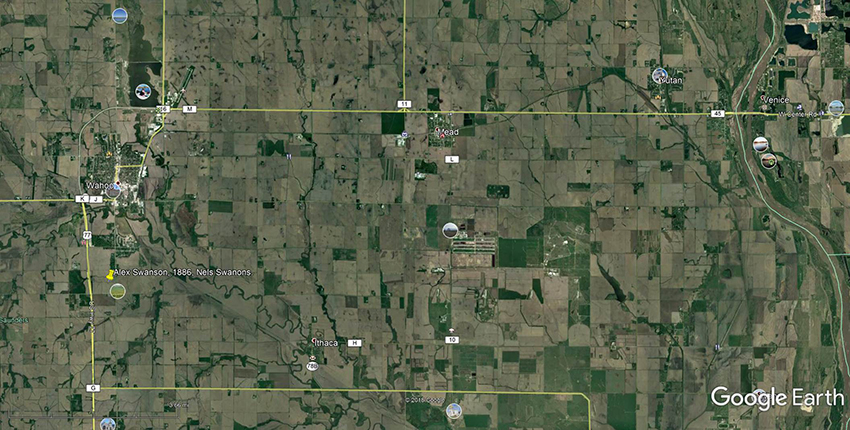 ---
Your Great Plains Reporter.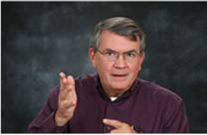 Guy J Swanson