Kansas Exactrix Anhydrous Ammonia No-tillage
system saves moisture with minimum investment in nutrients.
A powerful tool results in top yields at lowest cost per bushel.

The margin improves 12% or about $120 per acre ACP.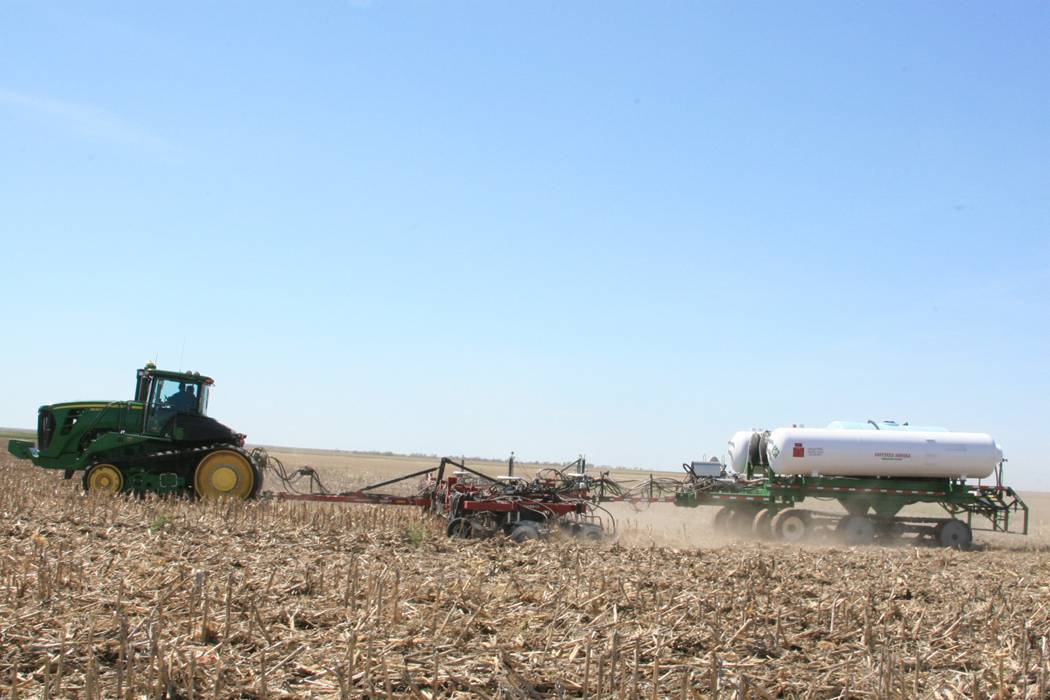 Corn on Corn, SDI system is utilized on an irregular shaped field at Garden City/Deerfield, KS.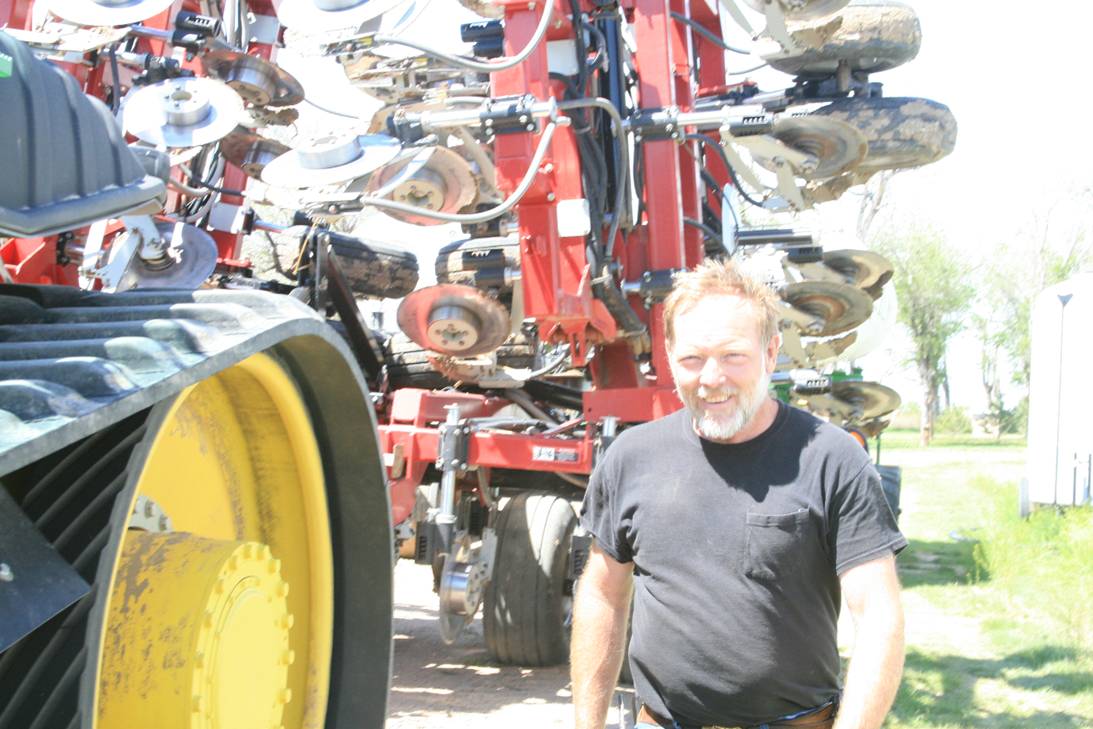 KC Sower, the engineer…Triple G Partners at Deerfield, KS.
Irrigated and dryland producers and double crop production with irrigated pivots using Triticale and Sudan/Sorghum for local dairies.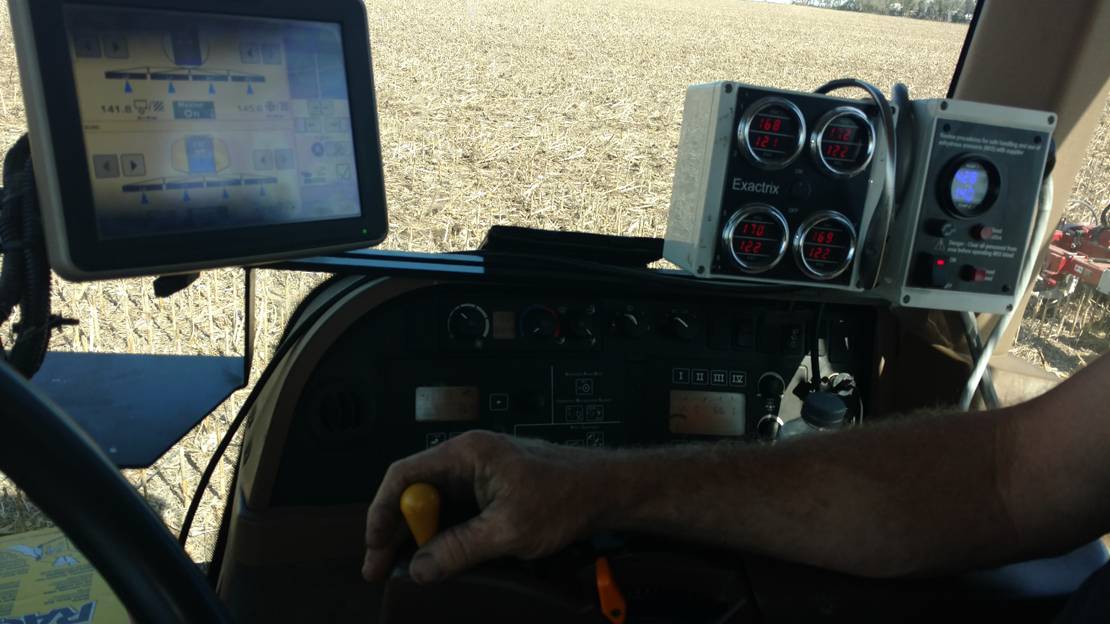 Dual Stage NH3 Exactrix Manifolds balanced at the Terminal Injection Orifice at average 170 psi NH3 pressure in 4 sections, Section 1, 168, Section 2, 172, Section 3, 170, Section 4, 169.

Dual Stage Liquid Exactrix Manifolds balance at the BPOR at average 122 psi in 4 sections, Section 1, 121, Section 2 at 122, Section 3 at 122 psi, Section 4 at 122 psi.

NH3 at 145 lbs.N/A. APP/ATS/AZn at 12 gallons per acre. Mass Flow 2KC series 3 and 2KM in Series 3 Mass Flow reading Bulk Density.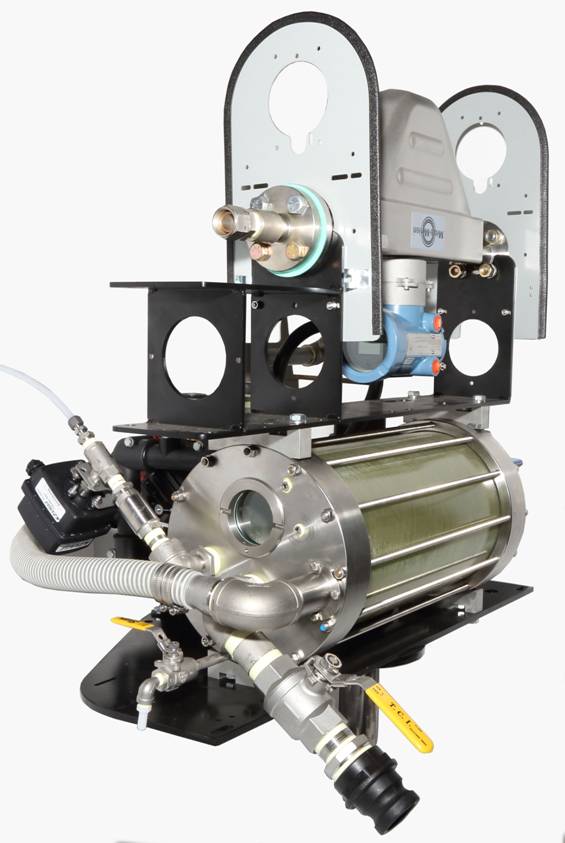 2KM, TAPPS Formulator, Mass Flow in Series 3 reading Bulk Density.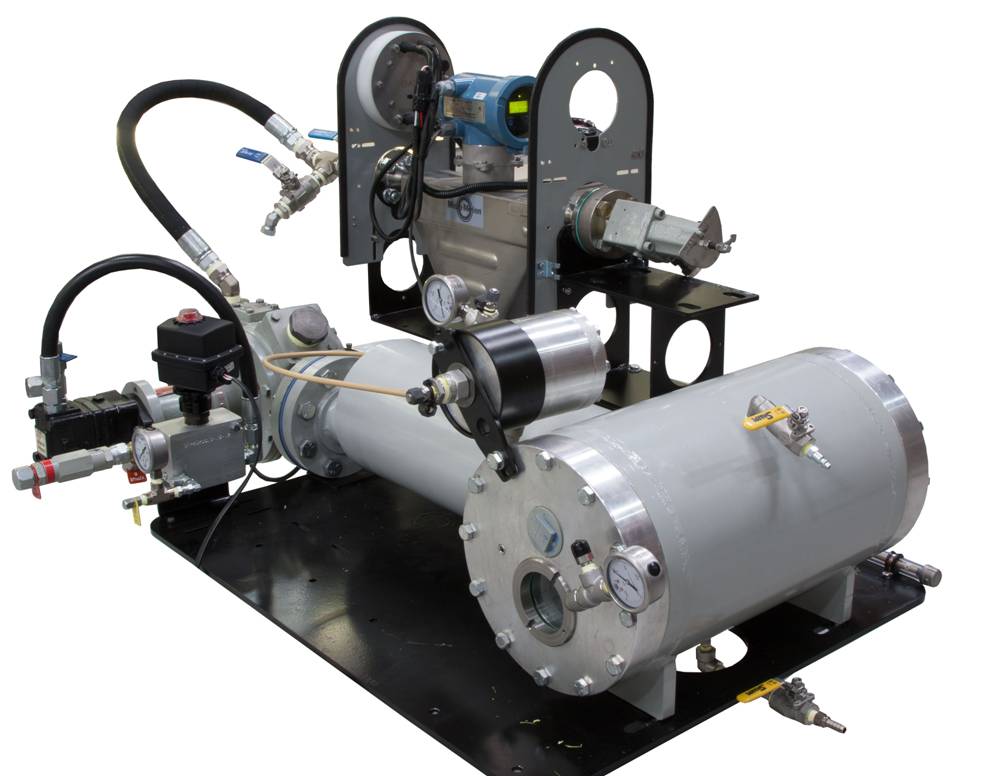 2KC Series 3, Mass Flow applying with 20 lbs. on 10,000 lbs. applied.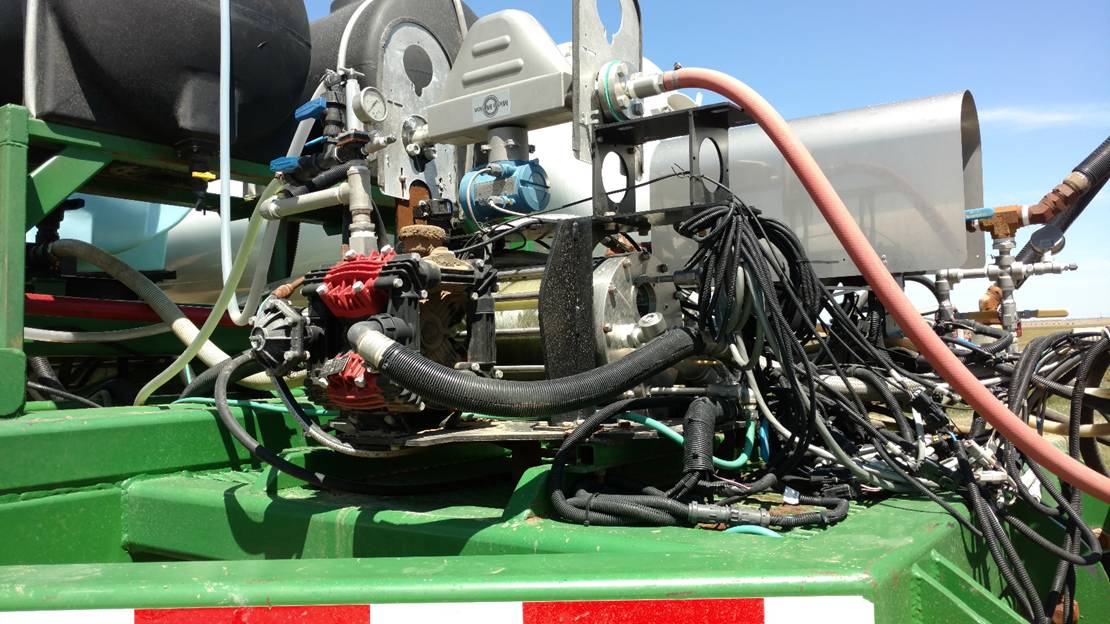 Exactrix system allows custody transfer in the field, checks bulk density of the blend. Injection pressures to 300 psi. VRT response time is 3 seconds from 15 lbs. N to 200 lbs N at 1% CV of application.

Absolute uniform application with 166% more crop available N and 200% more crop available P as TAPPS.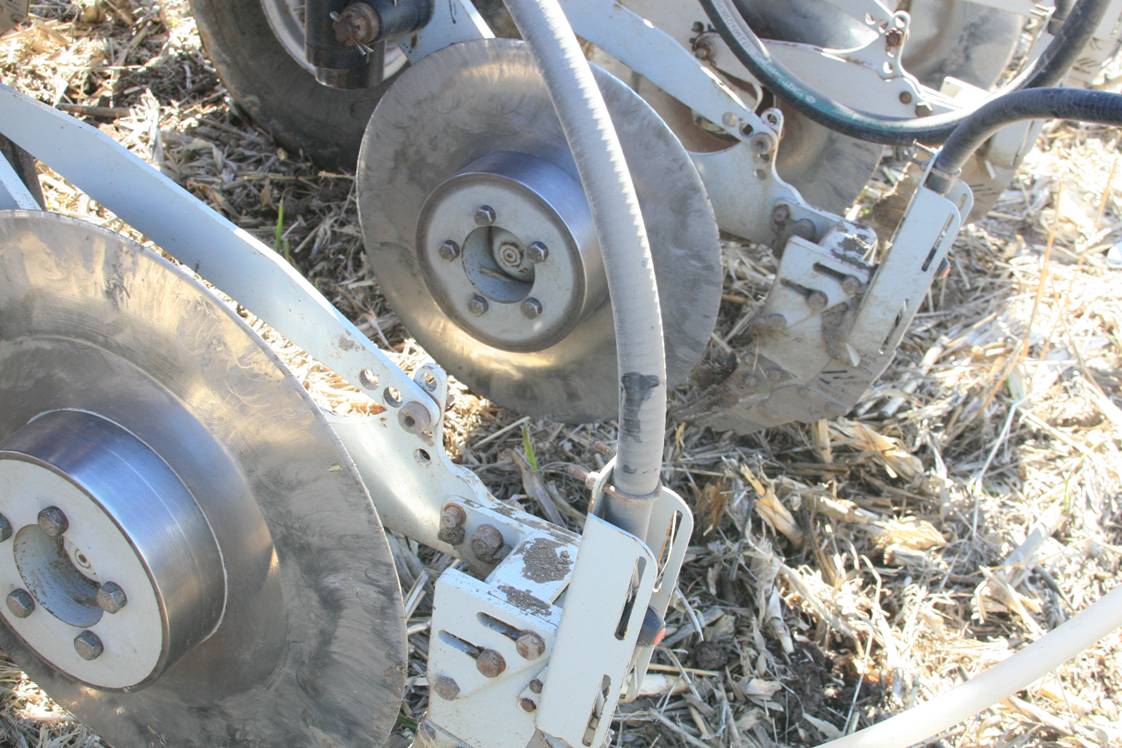 P-51C Mustang with optional ½ x 25 extreme double edge at 15,000 acres.
Total 49 openers operating at low cost with bands at 7 to 8 inch depth.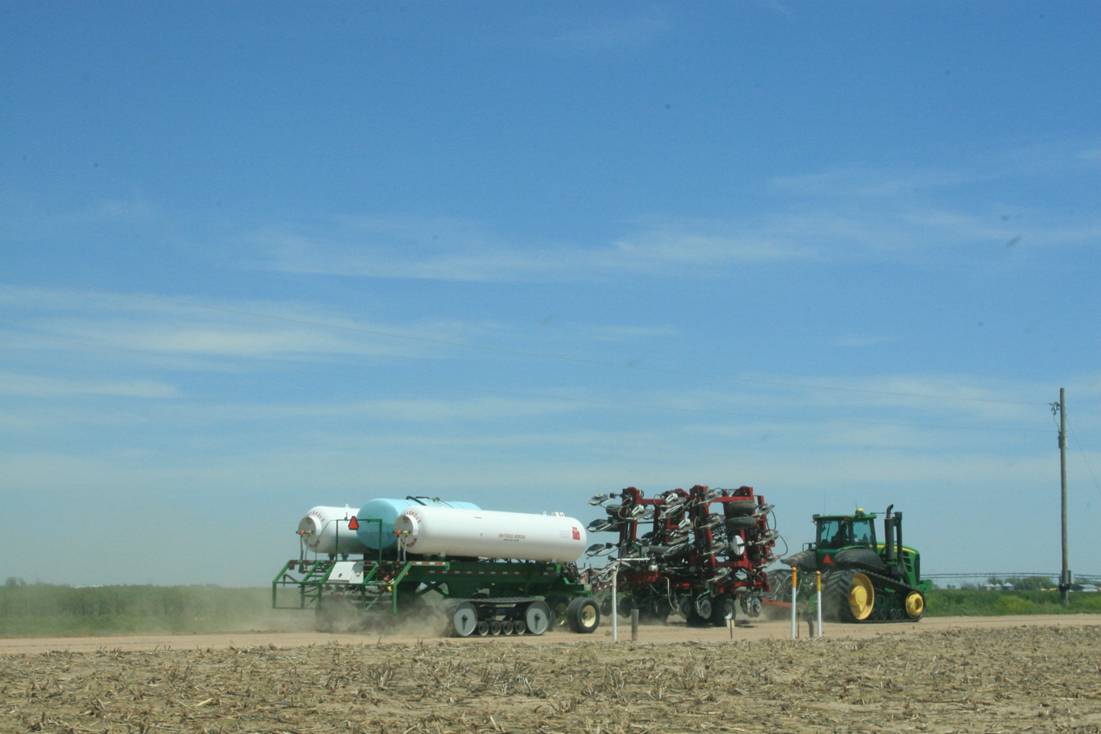 Transporting, 4,000 gallons NH3 and 1,600 gallons of APP/ATS/AZn. 17 feet wide in transport. 7 section folding and 5 sections flex.

Design allows 8 axles to distribute the full load over a narrow track area reducing soil compaction.
Fully loaded about 6,500 sq. in. at 60,000 lbs.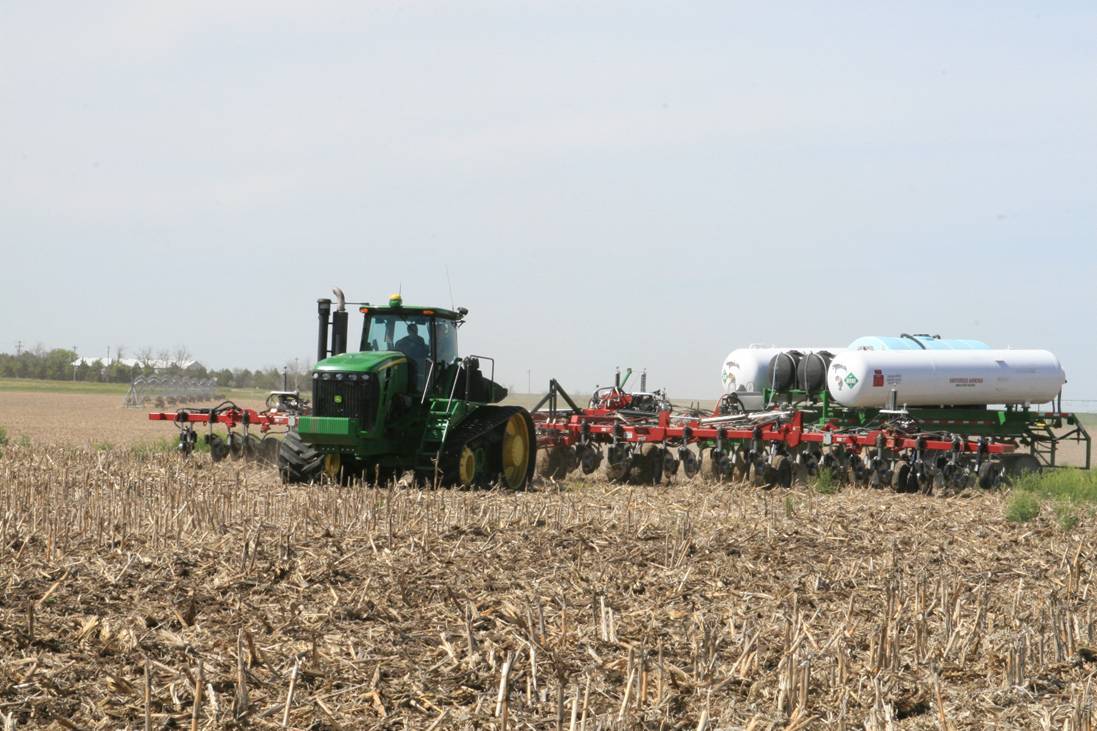 Exactrix TAPPS formulators in Kansas conditions….Garden City, KS.

Tractor is 540 hp…burns about 28 gallons per hour of #2 Diesel Fuel at 7 to 8 mph.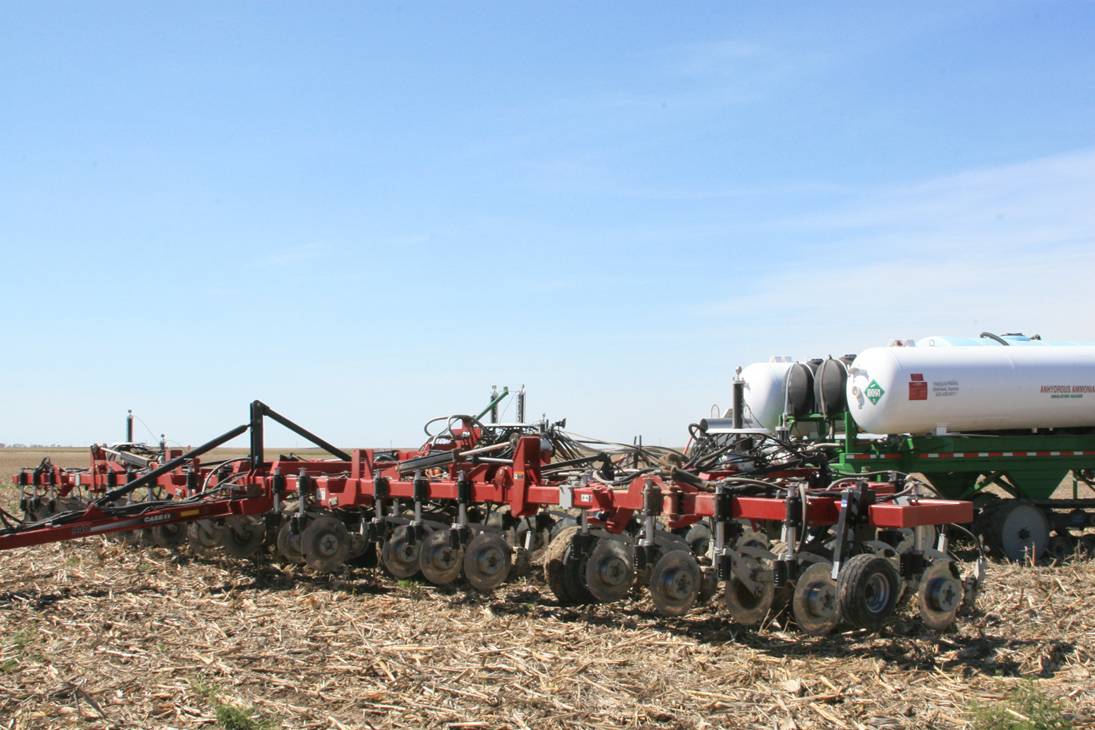 Economically effective at 61.25 feet in width on 15 inch band centers….banding at 7 to 8 inch depth. Banding Exactrix NH3, 10-34-0 or APP, 12-0-0-26S or ATS/Thio-Sul, 16-0-0-26AZn.

Pre-Plant banding for irrigated corn production, SDI delivery system with high quality filtration system. Exactrix TAPPS at 145 lbs N as NH3 and 12 gallons APP/ATS/AZn.

Operating at 7 to 8 mph depending on conditions. No-tillage deep banding with P-51C, Mustang Openers. The western Kansas soil at full saturation following favorable rains.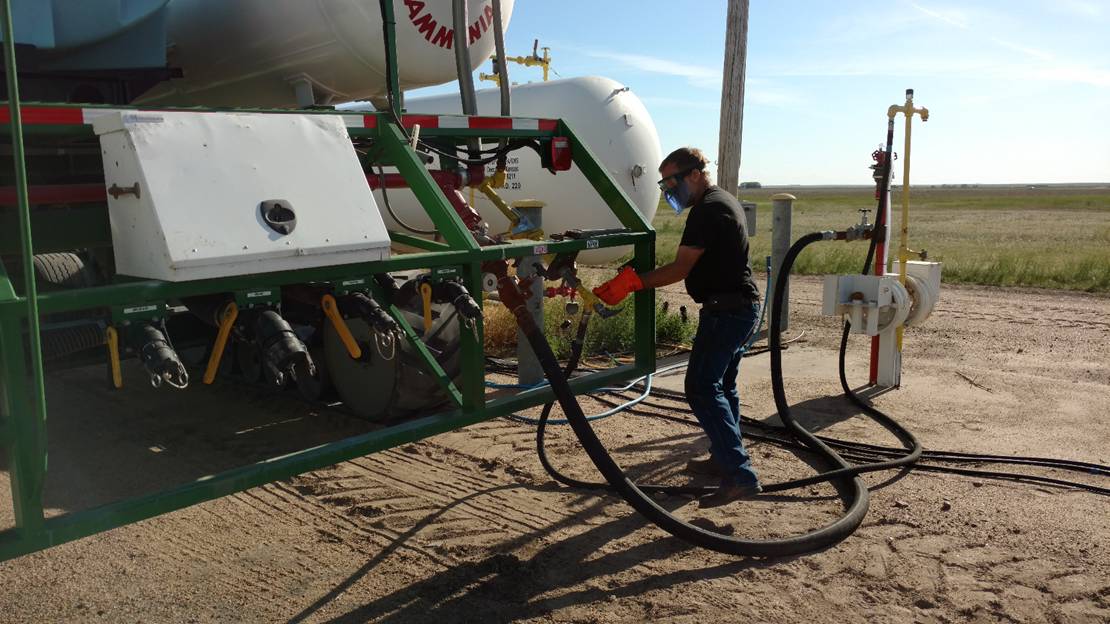 Fills fast, empties fast and allows quick field changes with Exactrix Mass Flow systems. The scale is the Mass Flow meter.
Training Videos are available at www.exactrix.com/EOYT.htm

More news about Relay Intercropping at www.exactrix.com/RI.htm

Nitrogen Stabilization, Thio-Sul® is as good or better than N-Serve®. http://www.exactrix.com/Broadcast_03_11_16.htm

Mustard and Fumigation at WSU, U of I subject web page at www.exactrix.com/FM.htm

Terminate your Cover Crop Early. http://www.exactrix.com/Broadcast_03_11_16.htm

TAPPS and TAPPKTS at www.exactrix.com/TF.htm

For a good overview of banding deeper go to Center Pivot Corn Production

Need more historical reference of Exactrix Global Systems? Go to www.exactrix.com/EWAC.htm

Banding Deeper in No-till without tillage with Rotational Band Loading. www.exactrix.com/mustang.htm

Need more information about STEEP test plots and how Exactrix performs? Go to www.exactrix.com/mcclure.htm

See Video How TAPPS and TAPPKTS Changed a Kansas Farm. A KSU Ag Economist gives a good review.
Meeting your formulation needs. www.exactrix.com/TF.htm

Picking your metering systems. www.exactrix.com/EPM.htm

Need more information on advanced crop production? Go to www.exactrix.com/EWAC.htm
Exactrix P51 Mustangs
Outstanding Video With Kevin Medow and His P51 Mustangs
EXACTRIX.COM