The Diamond Bar U, Munday, Texas.
No-tillage Headquarters with Exactrix Tool Carrier and a 45 foot Yielder Mustang Tool Bar.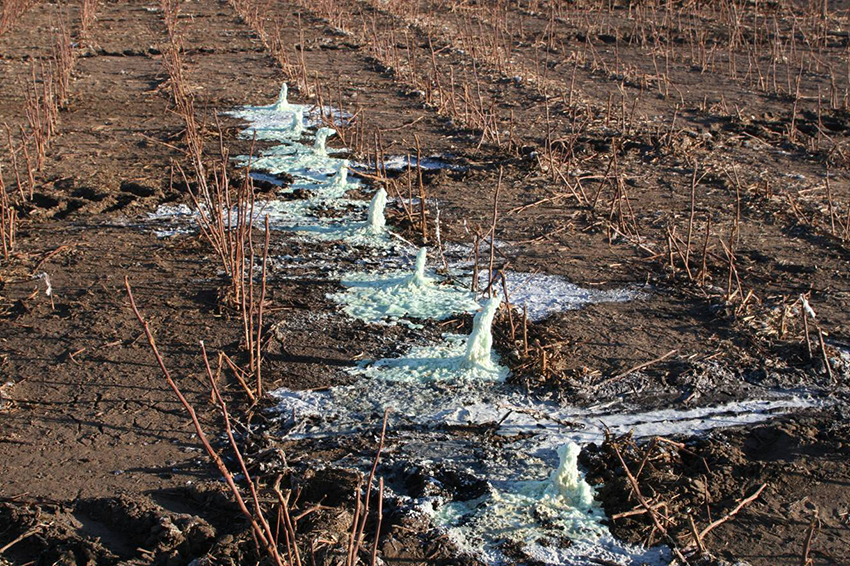 1
Tri-Ammonium Poly Phosphate Sulfate with Mn, Zn, B, Fe. Application CV at 1% and deep in the top soil at 8 inches.

Stocker Feeder producers have a new friend at Munday, Texas.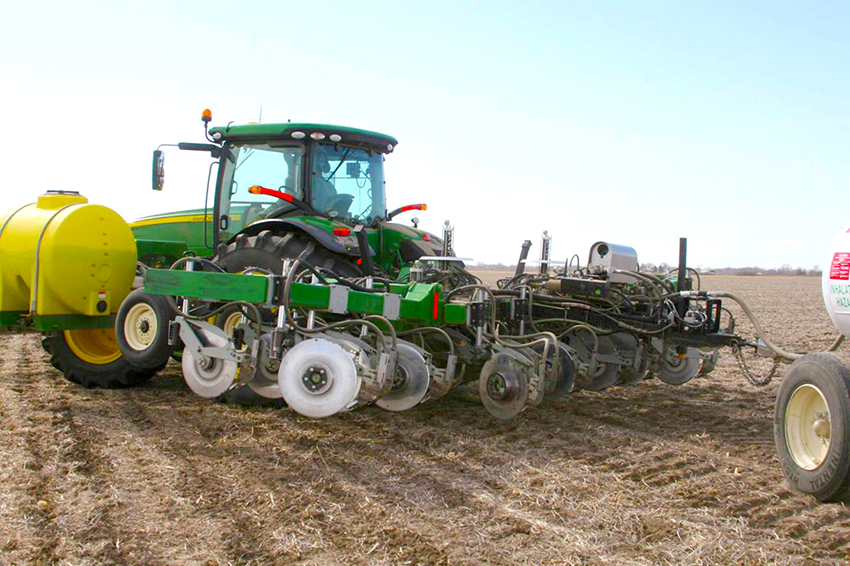 2
A Mustang Tool Bar at Shelton, NE….In "Smile" mode.
Reporting from Munday Texas. Troy Coen
We Should have a drone shot from Munday, Texas by Saturday…about 2 days away from Winter Wheat Harvest, Winter Canola is done around Lohn and Abilene.
We have been setting up a new Exactrix Mustang Yielder Tool Bar since Monday.
Take a look at this, with the tool bar all the way up….full up at 69 to 70 inches empty, no fluids…with the frame level.
If your wife is 5 foot 2 she can walk under the tool bar. If your wife is taller then we can set the cylinders higher.
The Mustang Yielder® is Rated at 45,000 lbs with the the tongue loaded tool carrier built by Elk Creek manufacturing. Big Lift Assist tires and frames…at 15,000 lbs.
You can order the tool carrier with out the tanks. The tool carrier or the caddy is $25,000, without tanks. You can order stainless 600 gallon tanks also which have Sparging Reflow and priority return to the supply.
This dual purpose design allows tractor mount for irrigated production and tool carrier mount for big acres at 10 mph.
Mark Ricker at Lyons, Kansas was the first to follow this design alternative.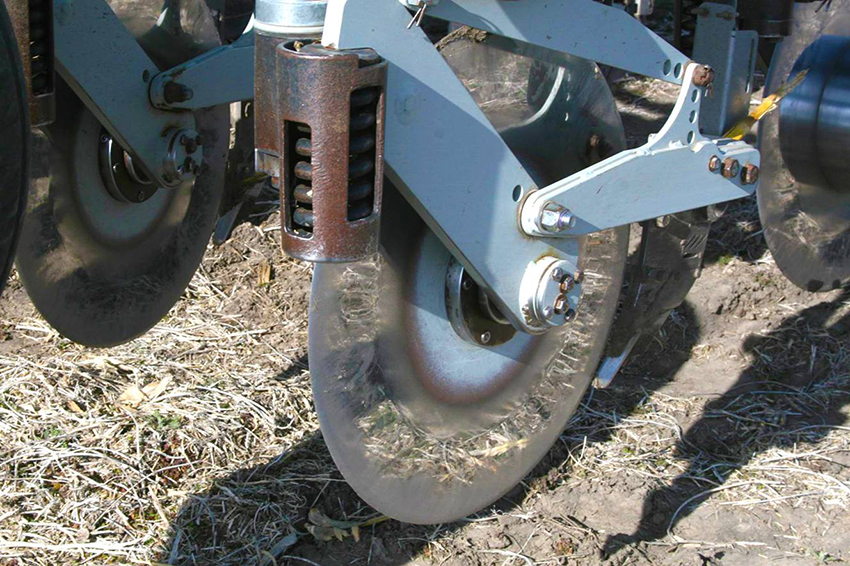 3
Mustang openers with Yielder Manganesee Steel blades band deep to 8 inch depths
---
This is a high water mark….GJS
The frame is 7 x 7 construction with buried hydraulic cylinders.
The Tool bar is $45,000 with positive down pressure, ballasting tanks, lift assist and smile capability.
The Frame is a deep powder coat. Wings up to 14.5 feet in squat position to sneak under the overpasses.
The wings raise and hold up in a "Smile" configuration on the corners. Ideal for side dress and low tracking by the wing wheels.
Also Elk Creek Tool carrier is available with a 4 axle, Transfer track group for the carrier.
The machine will do 10 inch to 30 inch band centers. That is from 54 total openers to 18 total openers in a dual rank.
This is the only Tool Bar that is strictly No-till at high ground speeds of 10 to 12 mph.
This 4515 machine is set for 15 inch band spacing. That is .909 acres per minute at high NH3 flows with 2,525 gallons of NH3 on the Exactrix/Trinity designed tanks.
It will also band into shallow soils…non tillable, native pastrueland….NH3 and Thio-Sul®. Thio-sul in combination can be banded for 3 to 4 years of rotational band loading in pasturelands.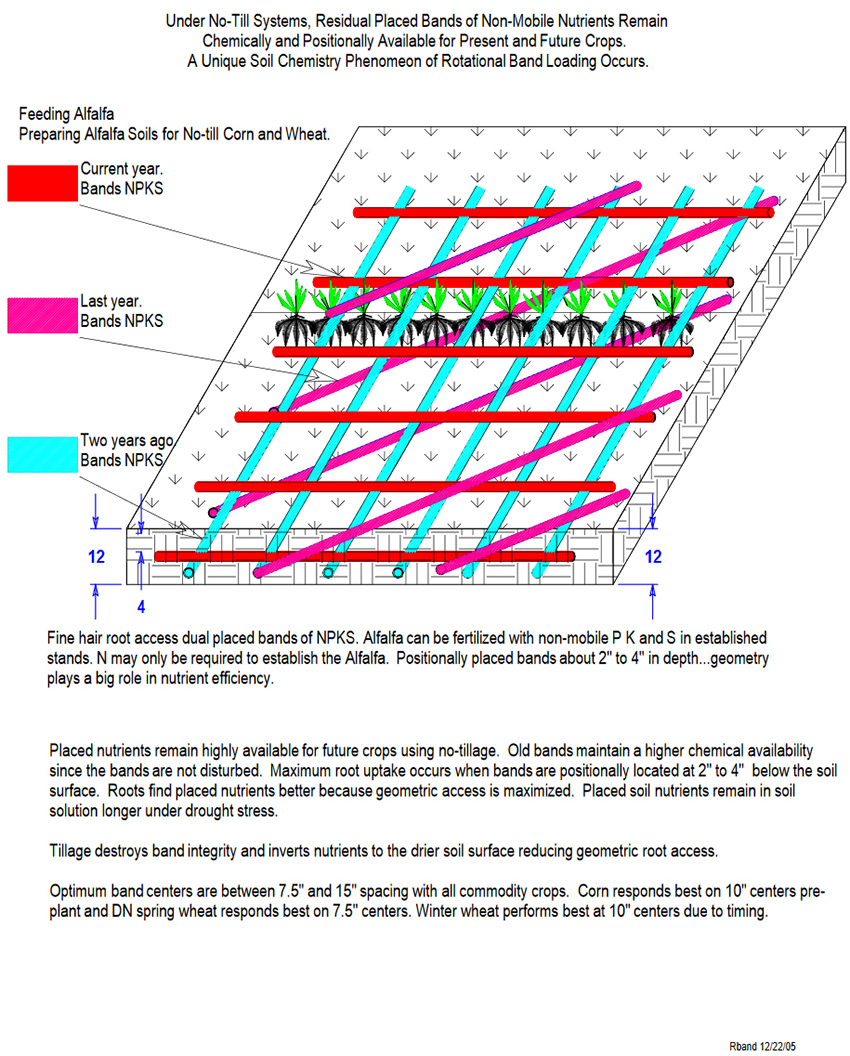 4
Field observers can visually find the bands after 4 years in native and managed Pastureland….so one Mustang banding treatment at 100 lbs. N as NH3 plus 60 pounds S per acre at 21 gallons of Thio-sul® will last for 4 years with Rotational Band Loading in non tilled Pastureland.
Additional grazing or up to 4,000 additional pounds per acre of good high protein grass using Thio-Sul® to raise protein.
TATTS is even more powerful with Zinc added to maintain high availability to the perennial roots.
A Mustang seeding option for grass land establishment will be available in 2020. Thus the name and recognizable trademark Yielder®.
This machine will increase cash flow by 1 million dollars and provide about 1.2 million to 1.5 million dollars additional Net the first Year.
And this is accomplished greatly due to Exactrix TAPPS and Mustang Openers.
High Nutrient Efficiecny in No-till….with TAPPS and TAPPKS.
Winner of 3 National Awards and several regional awards.
Advanced No-tillage farming.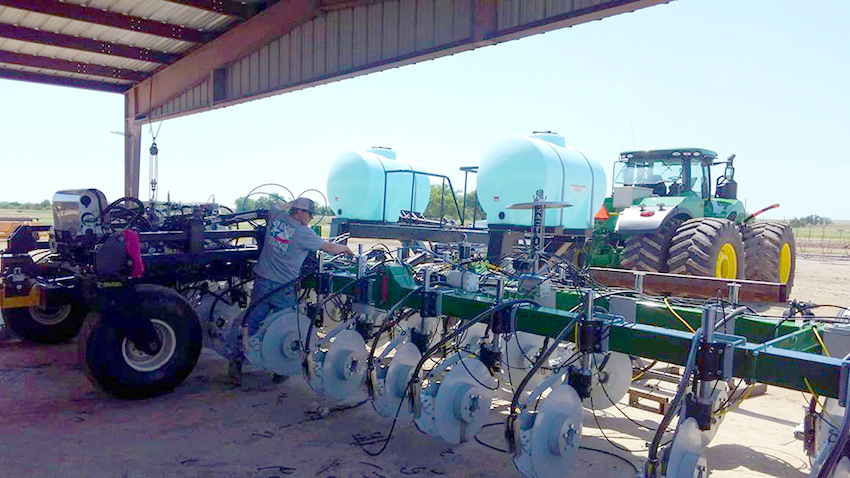 5
A Yielder Mustang 4515 at Munday at the end of the fourth day of assembly.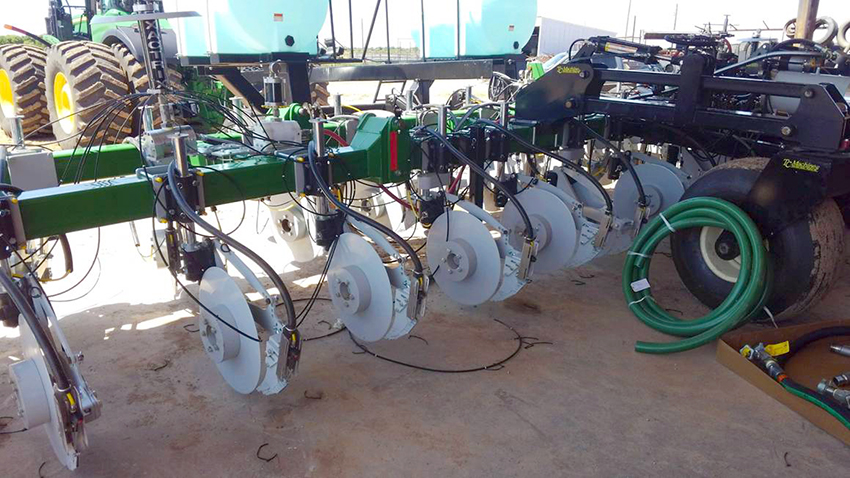 5.1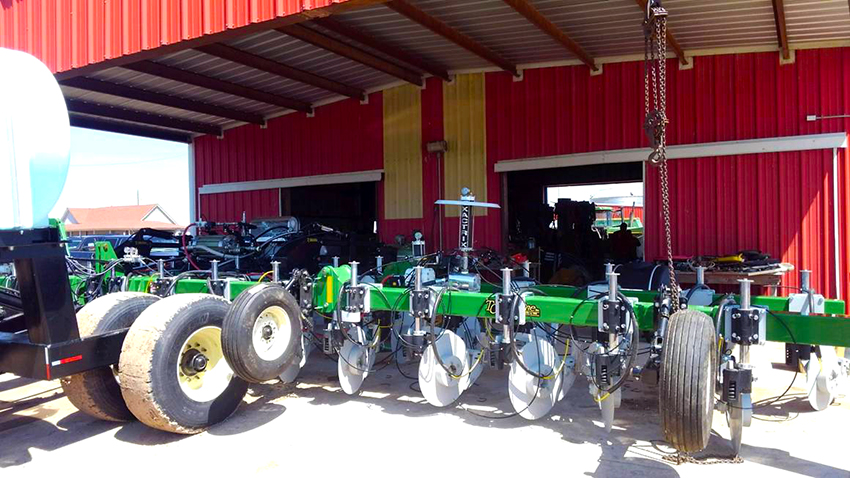 5.2
Husker Harvest Days, September 2017
Alex Says.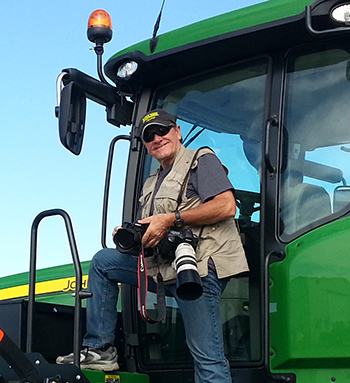 6
"Exactrix will be at Husker Harvest Days again in 2018".
September 11, 12, 13. Tuesday through Thursday.
Same location with a very similar machine.
Book your rooms now at Kearney, Grand Island or Hastings.
An Exactrix Seminar is planned on Wednesday evening."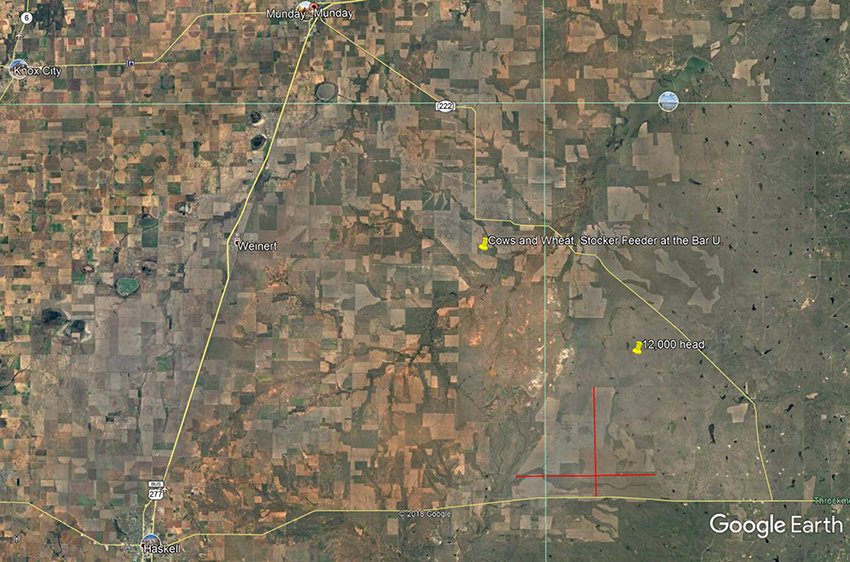 7
Winter Pastureland of the Texas Cattle herd (Stocker Feeders) all the way to Wichita Falls. TX and beyond.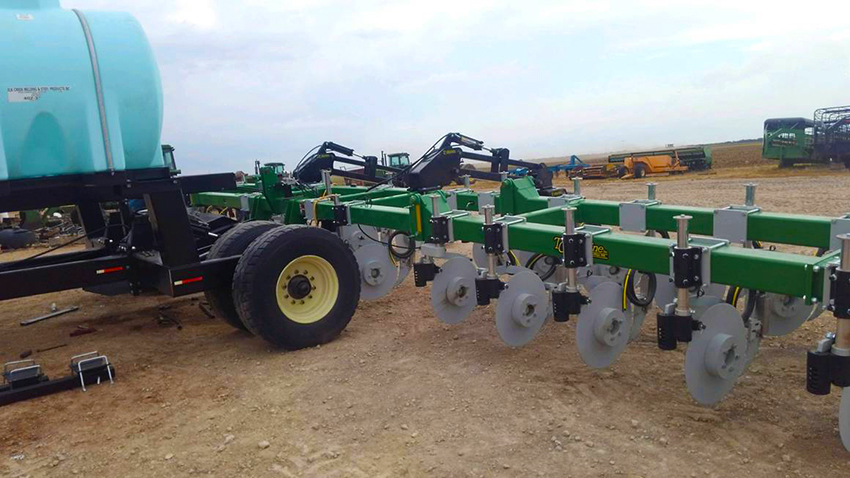 8
Assembly is about half done on the 3rd day, should be ready to go in about 3 more days, about 1 week to assemble at Munday, Texas.
9

Your Great Plains Reporter,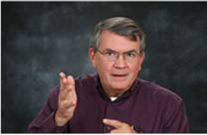 Guy J Swanson.
---