Return To Main Page
See all our previous broadcasts
Get the most from the land and your investment.
Exactrix Gives you options.
Moving to the next level with Mustang and Exactrix Tool Bars. Hybrid Winter Canola, and Hybrid Coastal Bermuda Grass.
Harvesting and Banding Coastal Bermuda Grass.
Row Crop Wheat at Hugoton.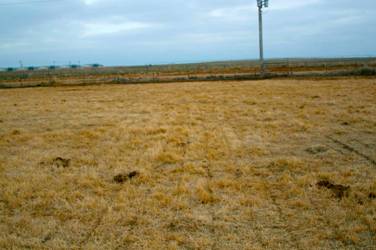 1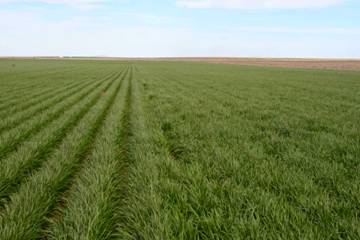 2
Harvesting 20 inch row precision planted wheat with SRS.
Looking for answers.
Find answers fast at Hugoton.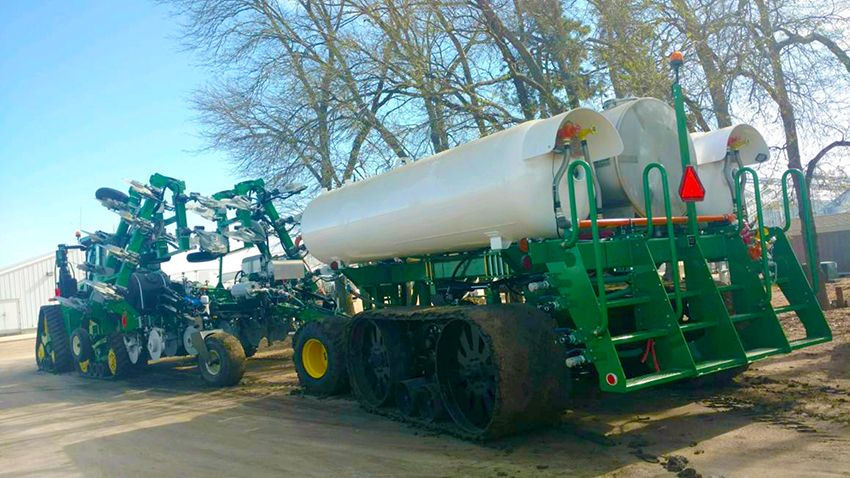 3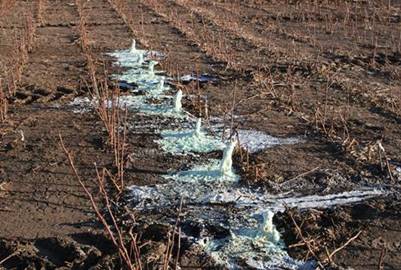 4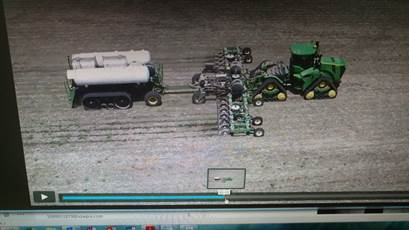 5
Click Here for Field Operation.
Discussions on the new Binary Banding Technology. Go deep and go fast with sub 1 inch accuracy.
Click here for full video https://vimeo.com/bandbvideo/review/337811713/33b051a4ab .
Check out Binary Banding the massive but delicate process of applying nutrients at 1% CV in deep bands.
http://exactrix.com/Broadcast_05_24_2019.html Go deep to 8 inch depths formulating bands of TAPPKTS with micros. Ideal for tap rooted crops like Soybean, Seed Corn, Winter Canola, Spring Canola, and specialty crops potato and sugar beet. Deeper bands is key word at 1% CV of application. Confirming highest yields with placed NPKS at 8 inch depths.
In the field with the producers, Banding and Harvesting the same day at Hugoton.
A 48 year timeline as Hybrid Winter Canola, Hybrid Wheat, Hybridized Seed Corn and Hybrid Coastal Bermuda get special attention
Raising the Hybrid Grass yield potential to the max (16 tons) at 1/3 the nutrient cost.
Using NH3, Ammonium Poly Phosphate, Potassium Thio-Sulfate, and AZn and metals micros.
Band-ammonium, Demonstrations, Banding TAPPKTS plus micros into growing Coastal Bermuda Grass.
Harvesting 20 inch row planted Winter Wheat at 180K and 360K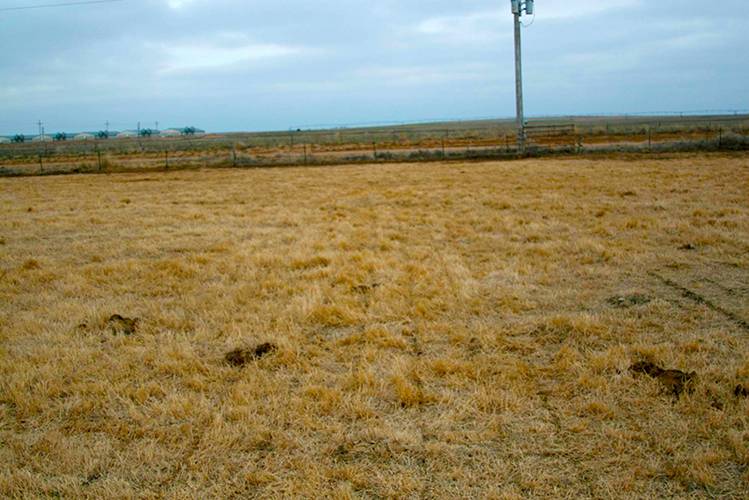 6
Exactrix Mustang Tool Bars, side dressing winter wheat and Hybrid Coastal Bermuda Grass.
Grassland Banding Days, Band-ammonium and economics well explained by the producer.
New pricing of NH3 for Exactrix owners and up to 3 times more effective than top dressed fertilizer with nominal rates of 600 lbs N per acre.
KTS® is considered critical to top yields on sandy pivots of SW Kansas.
Hugoton, KS, Meet at Kramer Seed. Ask for the Exactrix tour of advanced technology.
June 19, 19 Wednesday at 1:00 PM.
June 20, 19 Thursday at 1:00 PM.
June 21, 19 Friday at 1:00 PM.
Call now for your personal presentation and review. 509-535-9925, or 620-544-6567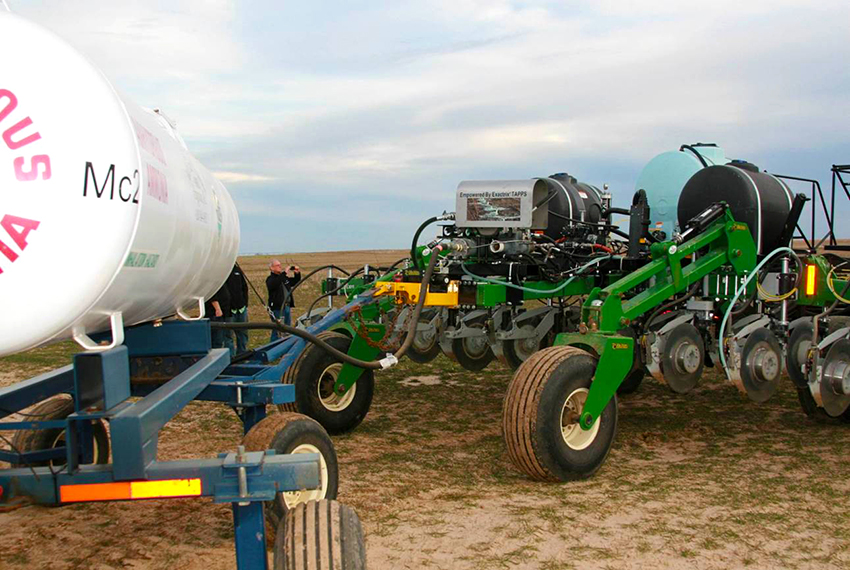 7
A Yielder Mustang 3015 with positive down pressure wings and lift assist.
Hydraulic hitch and ballast tanks, 2KC Series 2 with 2KP TAPPS formulator.
Exactrix engine mounting locations are greatly improved for operator access from the ground line.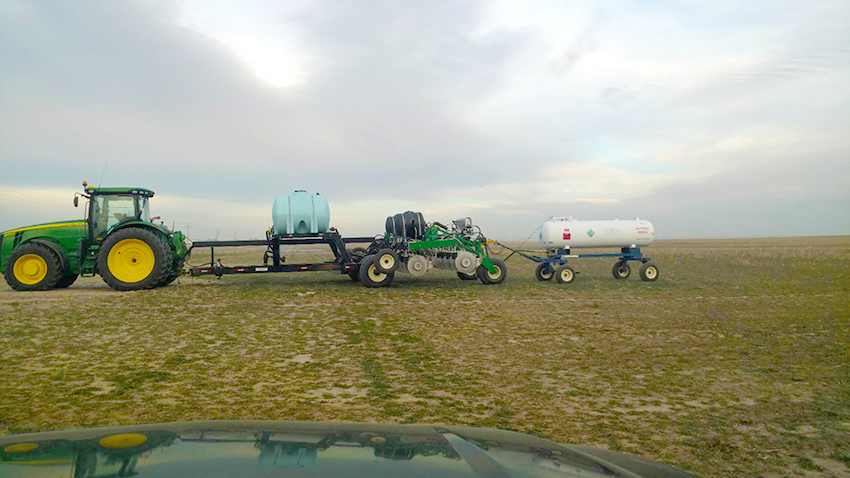 8
A high clearance tool bar for established producers.
Easy access and high reliability. Lots of open area with your safety in mind.
Caddy Cart at 1,000 gallons of 10-34-0, 12-0-0-26S or Thio-Sul®, 0-0-25-17S, KTS®, 16-0-0-20, AZn and micros.
Yielder® 3015 Mustang Tool Bar with twin 120 gallon ballast tanks for positive down pressure at wings and testing with KTS.
Single 1,000 gallon NH3 trailer tank.
Building TAPPS and TAPPKTS with AZn and micros into dormant winter wheat, late November seeded.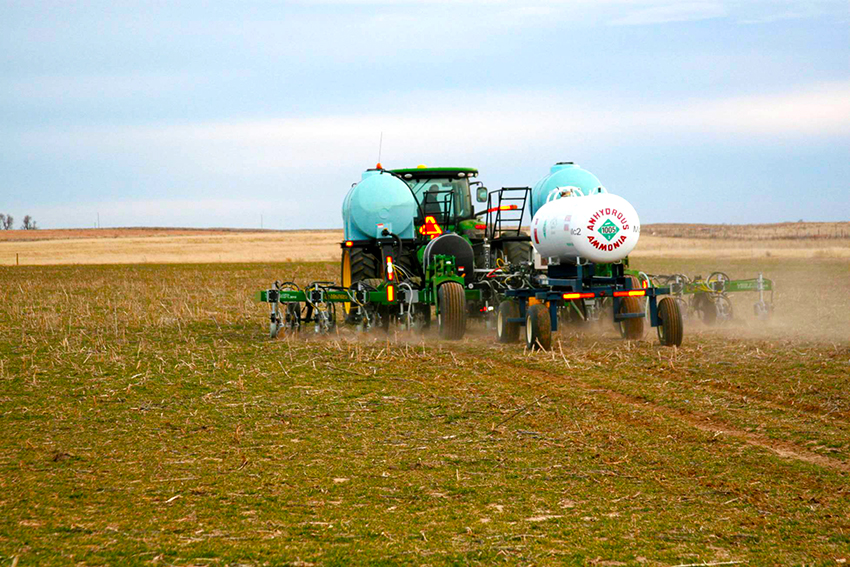 9
High visibility from the cab.
Quick and responsive in the corners. A chance to observe every functional component from the cab.
Feb. 15 banding into dormant irrigated winter wheat at 28 degrees F. Seeded late November, early December 2018.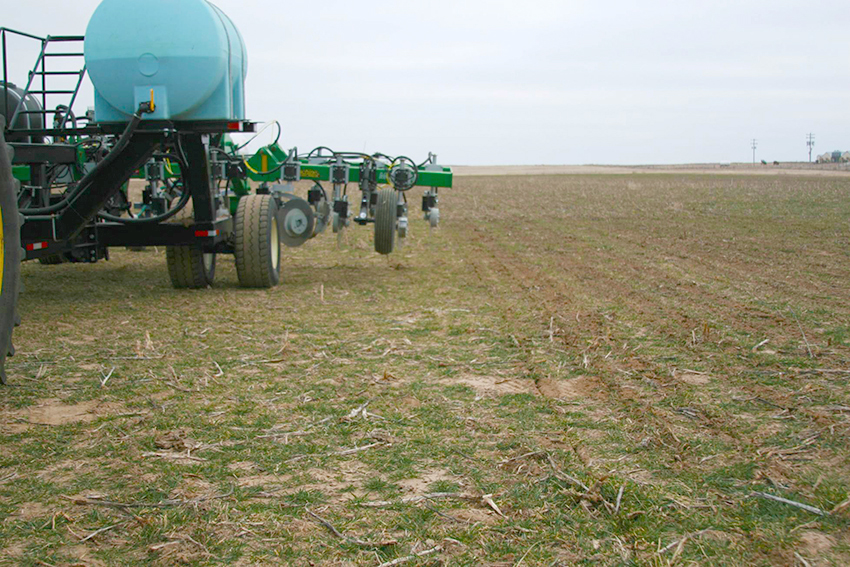 10
Lowest possible soil disturbance with Exactrix TAPPKTS 1% CV vermiculated bands placed 7 inch to 8 inch depth.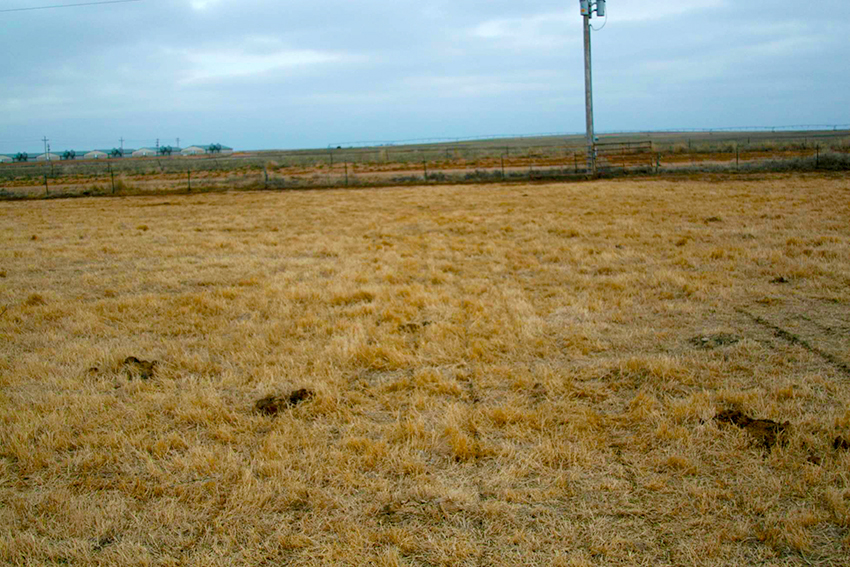 11
Hybridized Coastal Bermuda Grass. Irrigated production allows outstanding economics for Cow Calf Pairs.
Exactrix TAPPKTS Deep Banded 8 inches at full recharge with a Yielder Mustang 3015 formulating TAPPKTS.
On sandy soils there was 700 pounds of beef per acre exported in cow calf pairs.
Exactrix TAPPKTS going in a 15 inch centers surgically cutting the sod to a depth of 7 to 8 inches.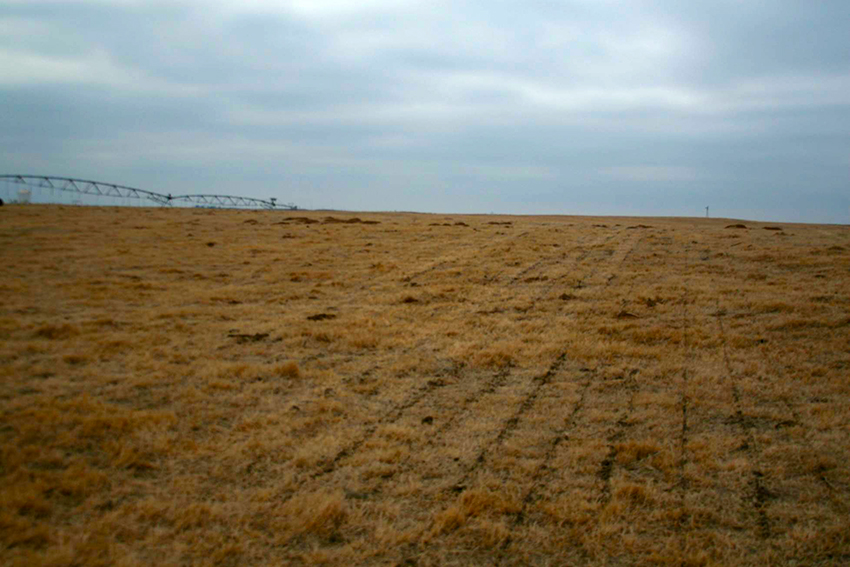 12
Sandy soils are ideal for Mustang banding. A powerful case for Coastal Bermuda Grass hybridized.
Exactrix assures a highly crop available, 1% CV bands of TAPPKTS and AZn for many years under Rotational Band Loading.
Coastal Bermuda makes big yields with small inputs from Exactrix Deep Banded TAPPKTS.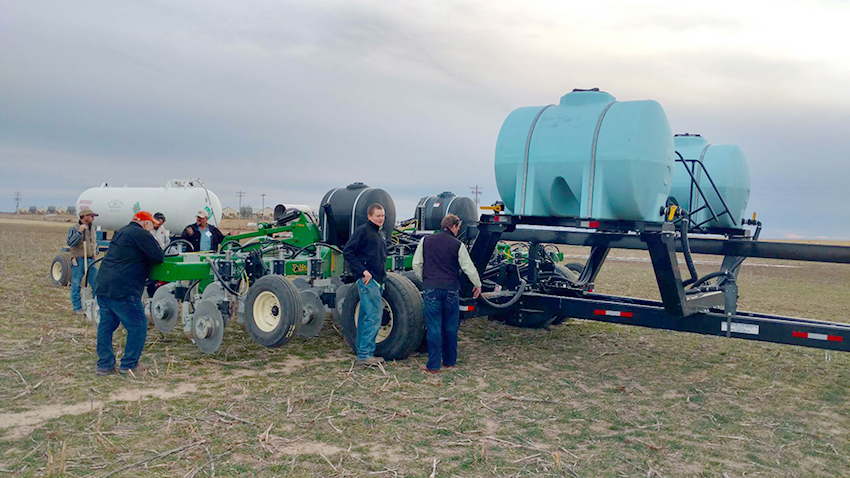 13
Late start Fall Wheat, Banded TAPPKTS, No-tillage under sandy soil conditions.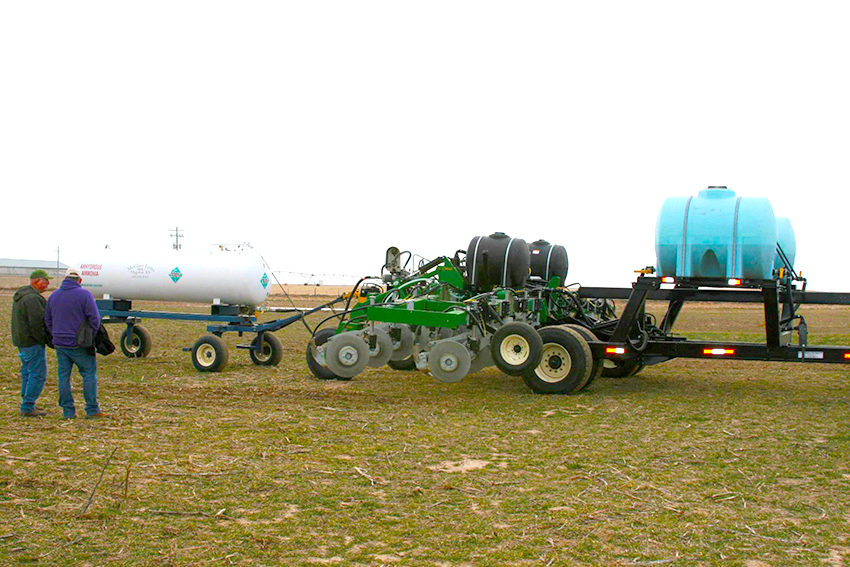 14
---