High Temperature Planting, Sesame, Canola, Wheat, Double Crop Soybeans, Confection Sunflowers, and SRS
SRS and Winter Canola report.
Following Yields Jump in rotation with winter canola and side dressing TAPPS of winter canola.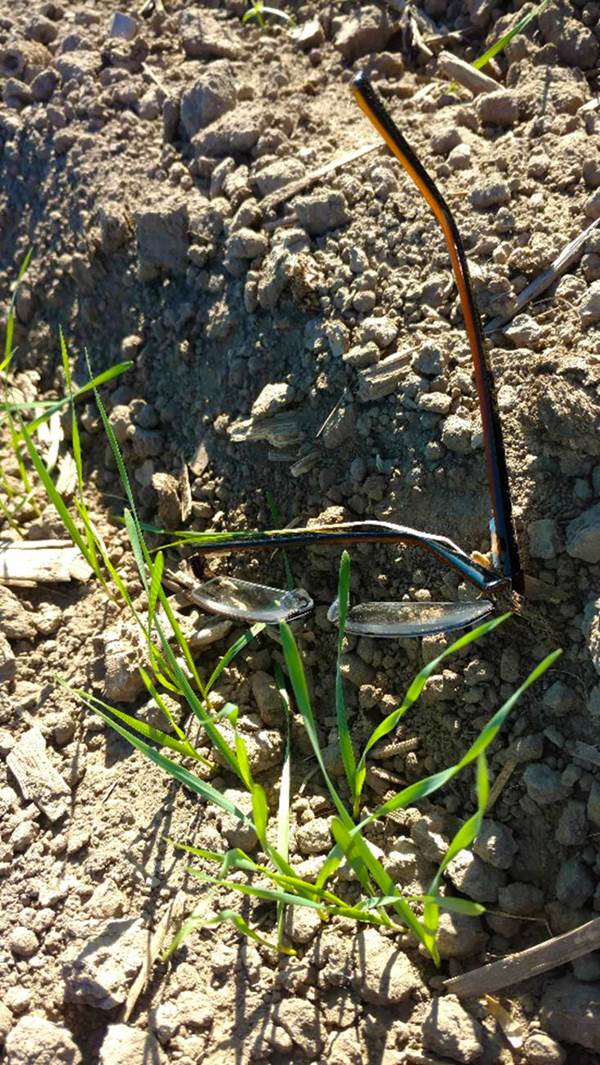 1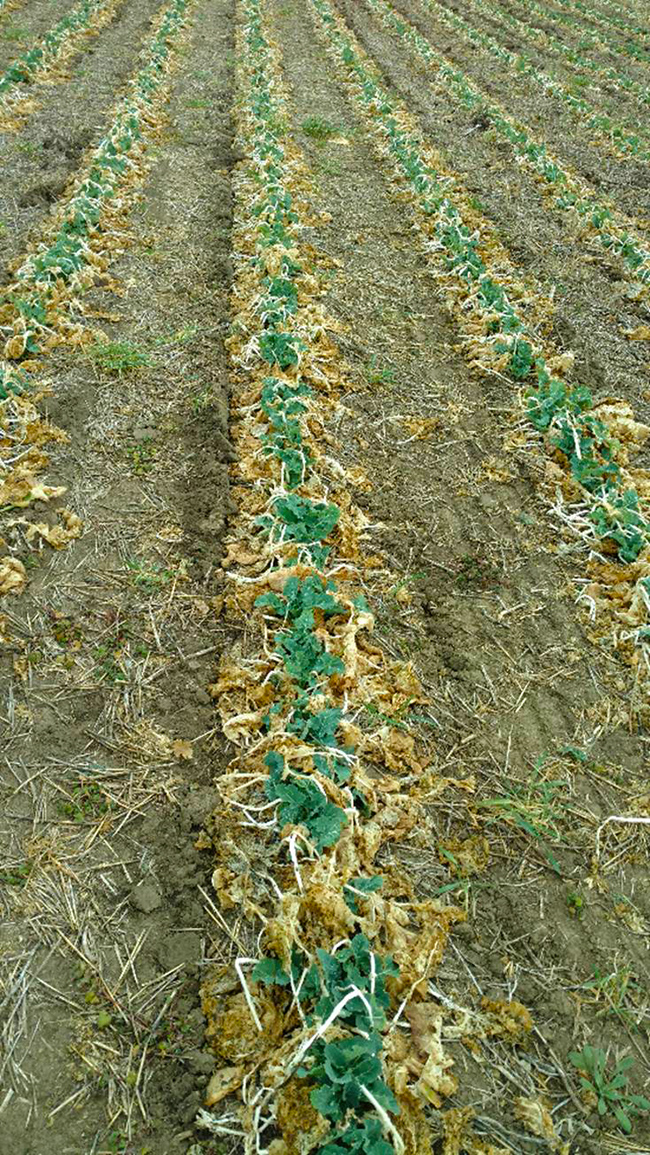 2
High Temperature (80 to 100 degrees F) planting of crops like Winter Wheat, Winter Canola require SRS.
Stop the tillage with Seed Row Saturation on Chemfallow.
Get the consistent 95% stand in 4 days.
High Temperature planting of spring crops like Sesame and Double crop soybean in late June or early July.
Sesame should not be seeded if soil temperature is less than 70 degrees F at the 4 inch depth.
---
Exemplary Notation of Soil Science and Plant Propagation.
Dale Bathurst reports June 16, 18
Winter Canola Report from Abilene, Kansas, Talmadge area…Split fields comparing with Winter Canola in rotation.
In drought conditions. Very low rainfall in the growing season since October ( 2 inches)….Winter Wheat yields jumped almost 135% to 145% in side by side field strips with previous crop Winter Canola as compared to soybean previous crop.
Winter Canola leading the rotation allows the following winter wheat crop to improve yields at least 10 bushels in the 38 bushel per acre range.
Most likely winter wheat was able to harvest more moisture and nutrients with a stronger root system. Winter Canola helped in the suppression of nematodes and allowed more moisture to penetrate into the soils as confirmed by the University of Idaho.
Yield data upcoming at Colby, KS, Dec. 5, 2018.
---
Improving Agricultural Economics with a change in rotation.
Raising a crop that has demand.
In the United States, Winter Wheat producers must overcome wind and water erosion in their production areas.

About 90% of the erosion in the PNW is coming from Winter Wheat Production.

Many producers just don't understand where the problem is coming from.

The plant breeders and engineers have found a solution.

It is often difficult to get a good stand. Moisture is always a problem, too much or too little.

Is the Winter Wheat crop genetically prone to not compete in the environment?

Is the Winter Wheat not vigorous enough to out compete the elements?

Perennial wheat would really help.
A poor stand and seeding very deep results in Wind Erosion at Hugoton, KS.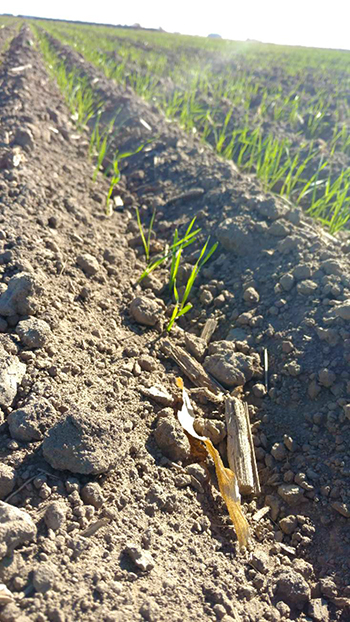 This is the heart of the Great Plains Dust Bowl of the Dirty Thirties.
The good topsoil is gone.
5

6
Deep seeding for moisture in deep furrow tillage system.
A good waste of soil every time. This techniques goes back more than
100 plus years.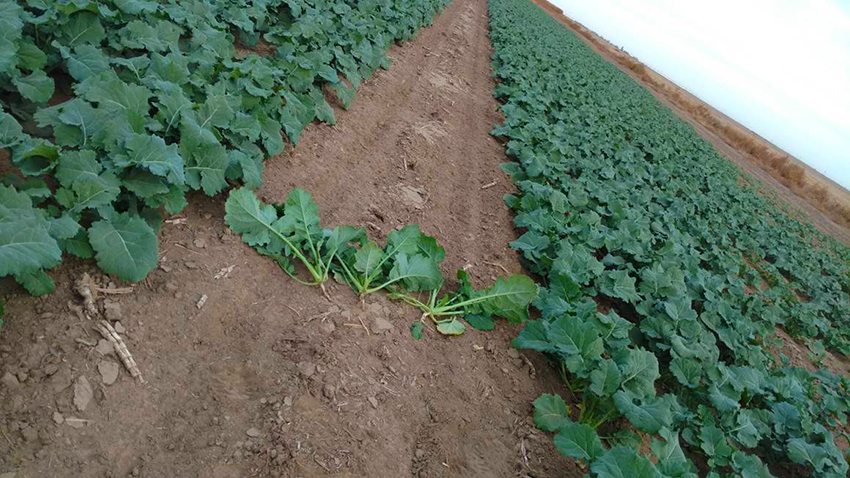 7
Planted at 1 inch depth without water injection on a Chemfallow system at Hugoton.

Seed Row Saturation or water injection will allow for 95% stands in 4 days at 90 degrees F planting temperatures.

New seed sensor technology using a 10 eye sensor resolves the need for seed problem. Winter Canola and sugar beets share similar problems requiring a special memory based multi-sensory capable of reading 180,000 population at less than 3% variation as reported by Erron Frank of Kirk, Co.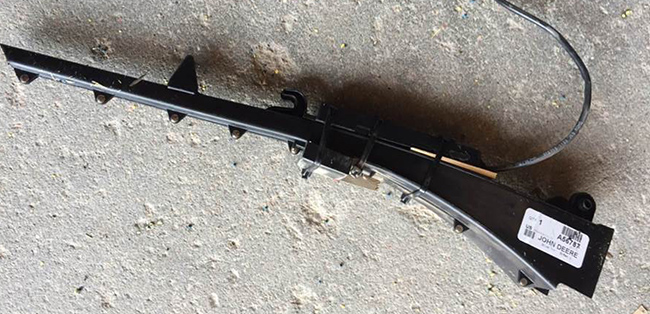 8
The cover of the cropland with winter canola will dead stop wind erosion in SW Kansas. Winter Canola early and warm soil seeding date allows rapid advancement of the crop.

A good stand of Canola on 20 inch spacing with a planter. Winter wheat fields that adjoin this field did not have a good fall stand.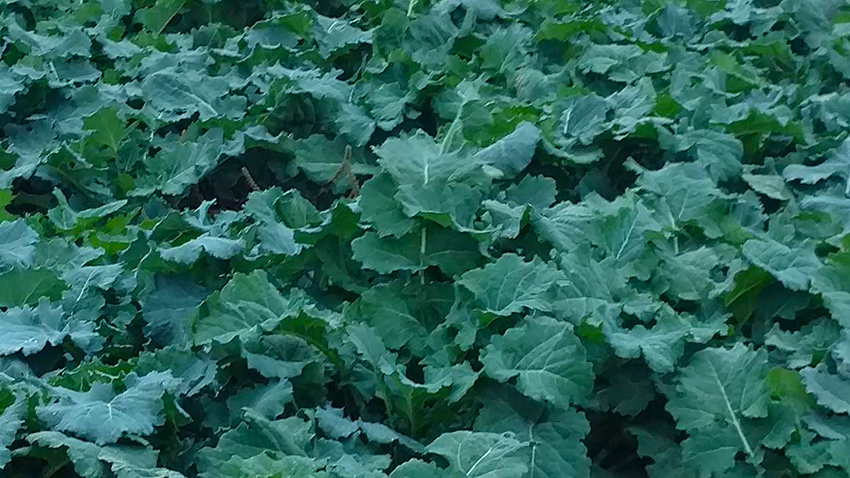 9
Row spacing at 20 inch in early November at Hugoton. Hornet.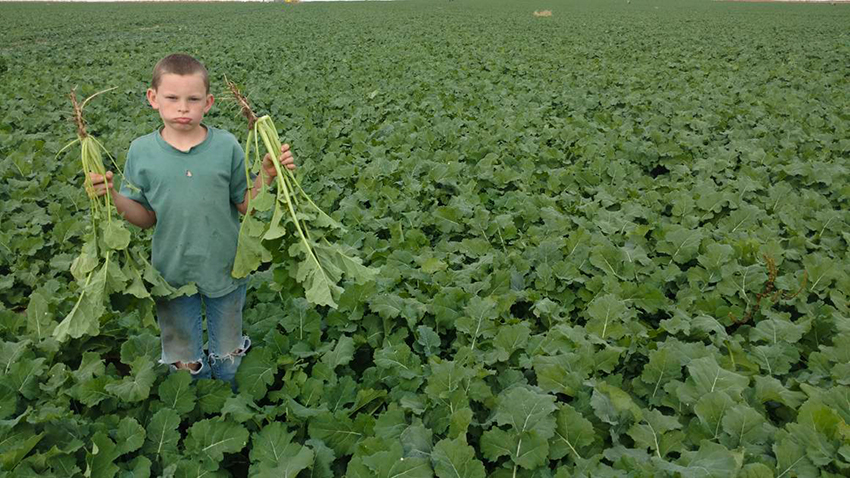 10
A great SW Kansas fall start and fall cover for winter at Rattler's Corner, Hornet Variety from Rubisco.

The 20 inch planter spacing shown with Hornet as Max McClure becomes a Canola farmer's son.
---
Raising New and Advanced Hybrid crops with no herbicide labels requires even emergence to beat weeds.
This Seed Row Saturation system leverages the crop to germinate it also works in Organic farming.
Sesame Seed has a good future with SRS. Dale Bathurst at Abilene, Talmadge, KS.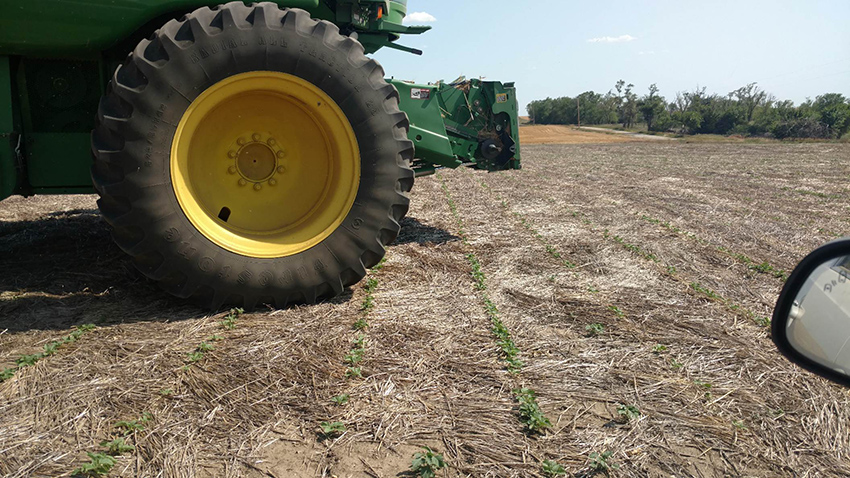 11
An early June planting of Sesame at Talmadge, Abilene, KS.
SRS in row at 40 gallons was barely adequate to produce this marginal stand.
The recommended per acre rate is 50 to 65 gallons per acre on 30 inch spacing.
All plants must emerge together. And it obvious the emergence was not quite uniform at 65% of required flow rate.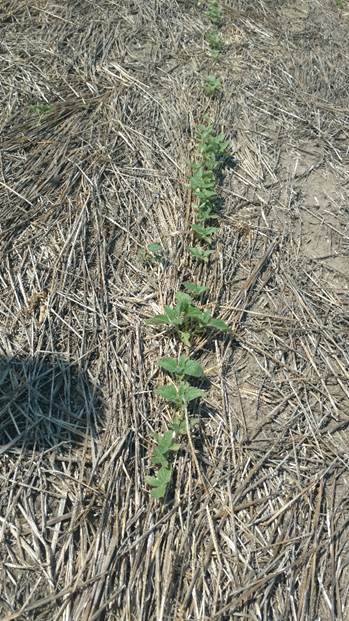 12
Chemfallow established Sesame with SRS. Emergence in 4 days at 65%.
A low end rate of 40 gpa shown. For sure 50 to 65 gallons per acre required.
Seed Row Saturation is required with soil temperatures above 70 degrees F.
Adequate water must be applied to have all plants emerge in 4 days.
A western phenomena of raising crops from the Missouri River to the Pacific Northwest.
In western areas it may not rain for 50 days after planting in the summer months.
Herbicides and growth regulators require even and uniform emergence.
Cotton is another crop that respond to SRS. Cost is about $6.50 per acre.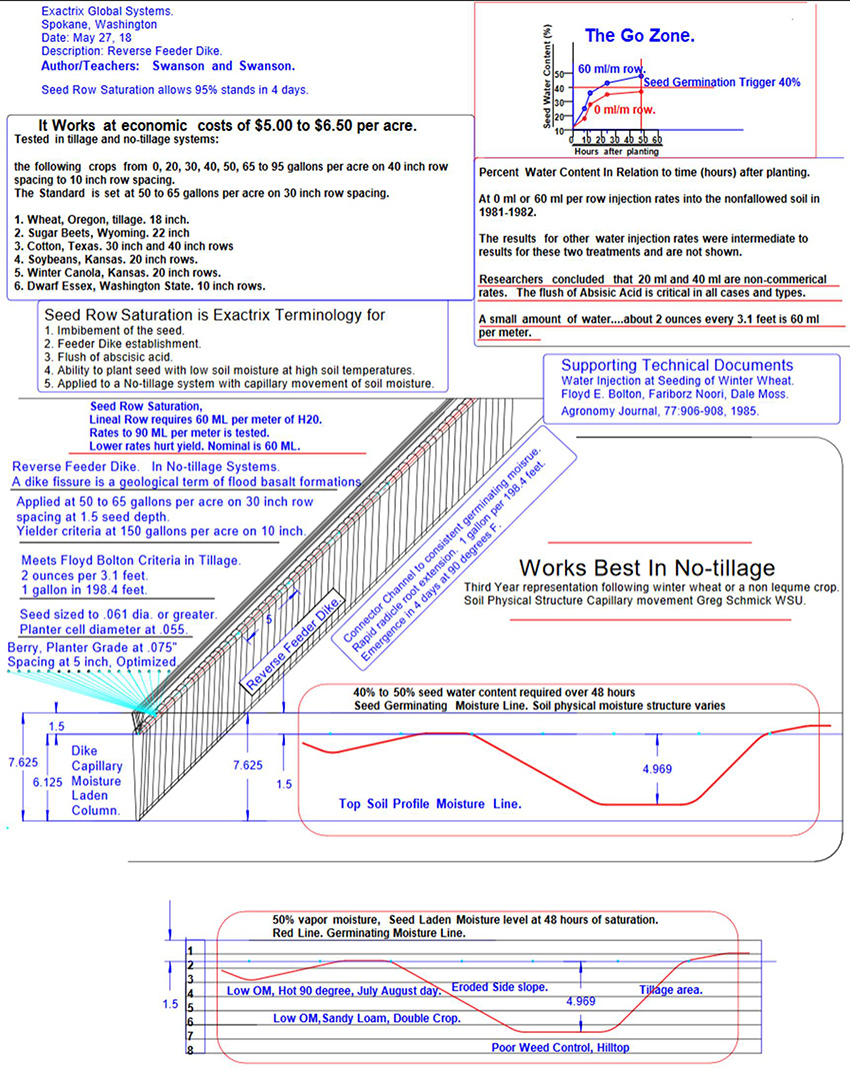 13

The Germination Trigger.
How do get a No-till stand in Kansas Soybean production.
Seed Row Saturation, Soybean Production. SRS reviewed at 20, 30, 40 and 50 gallons per acre of seed row water saturation with a 20 inch Deere planter.

What rate of water makes the difference in June Planting of Soybeans on sandy, high pH, eroded soils of the Great Plains?

At Wagon Bed Springs, Along the Cimarron River of SW Kansas.

Right here within just a few hundred feet, is where Jedediah Strong Smith, famous mountain man and guide, was murdered by the Comanche Indians in 1831.

The Dry Trail of the Santa Fe in the background.

Sandy and eroded Dust Bowl soils, with very low CEC are observed in the pivot corner in the foreground.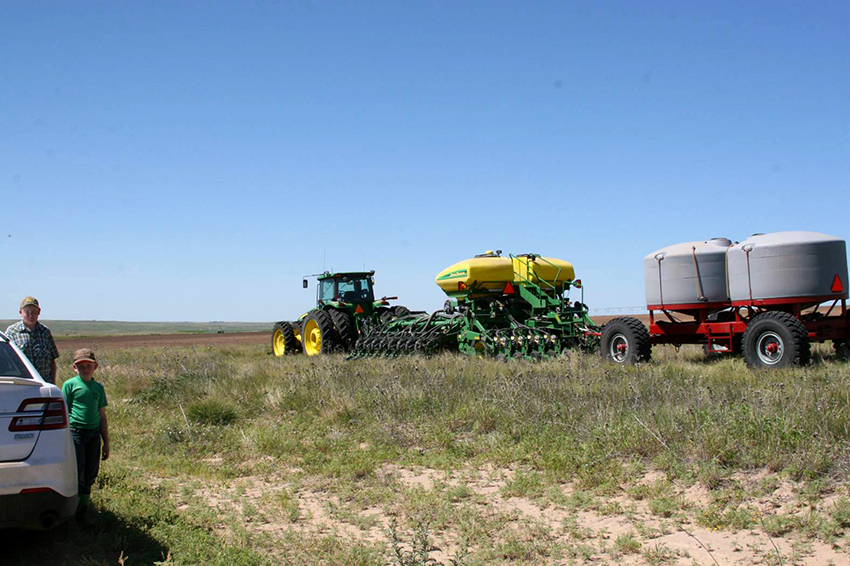 14
Adequate Machinery is required, 2,500 gallon trailer tank, and PD pumps with a good manifold and delivery method. Exactrix SRS tubes help.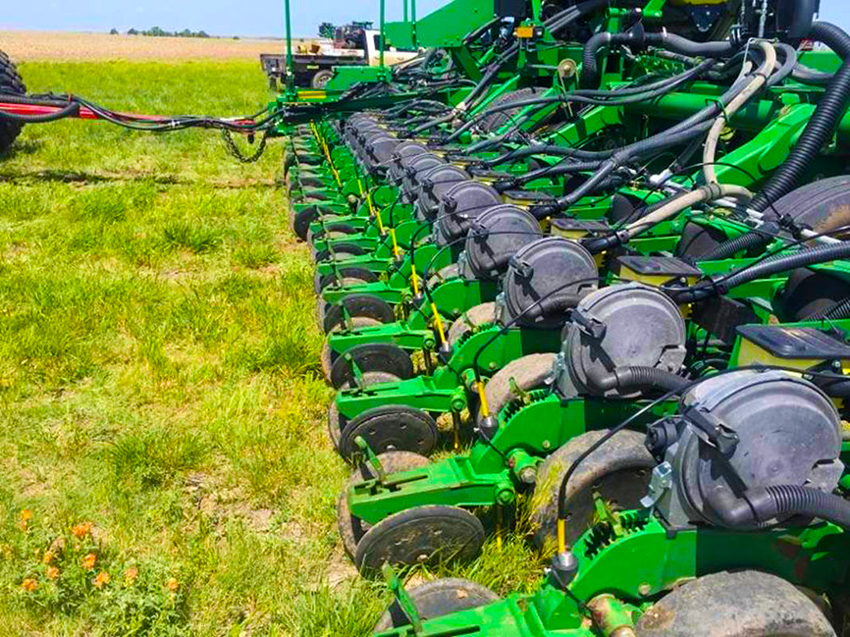 15
Simple to set up, Looking Glass manifolds allow sectional control….application at 1% CV is critical for new germination materials like ZnSO4 and hydrogen peroxide.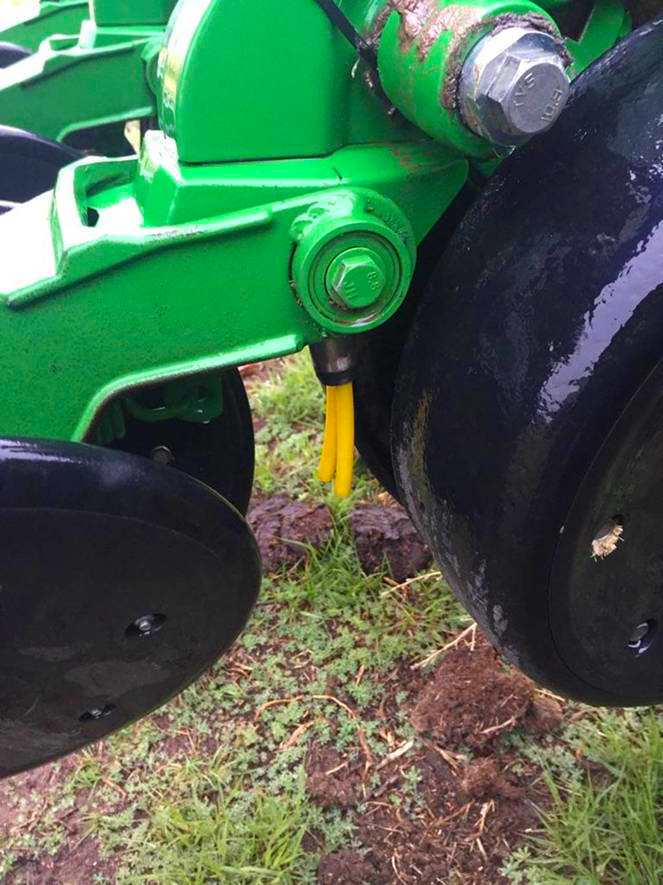 16
Dual tubes required at 65 gallons per acre on 20 inch spacing. No splashing on the planter is allowed with MGPA.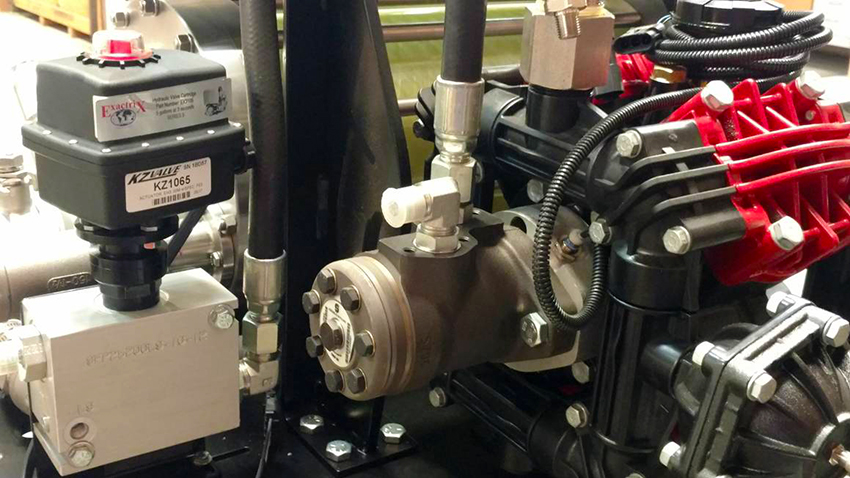 17
PD pumps from Exactrix require less than 3 to 5 gallons per minute of hydraulic flow. The hydraulic flow control valve is key to using very little oil flow so the planter hydraulic circuits can work properly.

Exactrix systems do not use Pulse Width modulation, the Exactrix hydraulic system is the standard of the industry Load Sense with Pressure Compensation circuits. A power head valve is required to reduce oil flow to 3 gallons nominal per minute.

Exactrix uses four cylinder pumps that are usable on 30 to 50 foot planters at maximum 50 gallons per minute.
The six cylinder pumps are useable on 40 to 80 foot planters at 70 gallons per minute and 108 gallons per minute.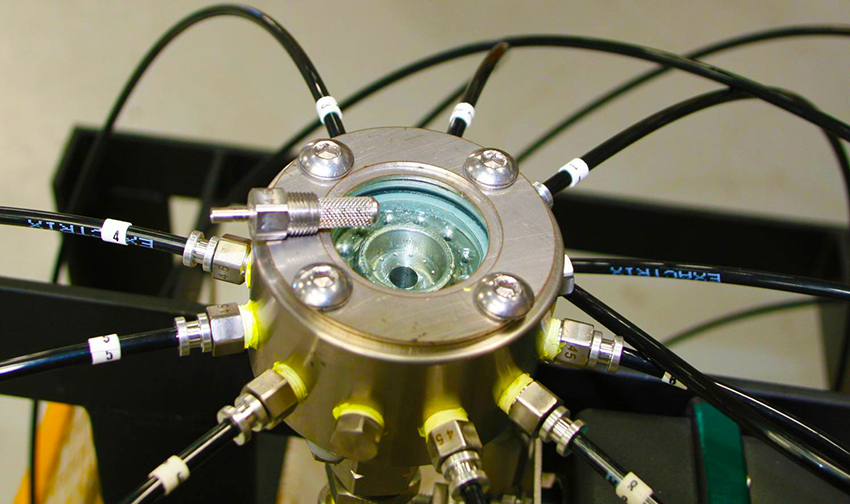 18
Looking Glass Manifolds handle high water flows and. Allow sectional control. Line filters can be installed but are not normally required. Large final filters are not required so long as recommended stimulants, and certain commercial fertilizers are used. The manifolds offer 1% CV of application with visual indication of flow.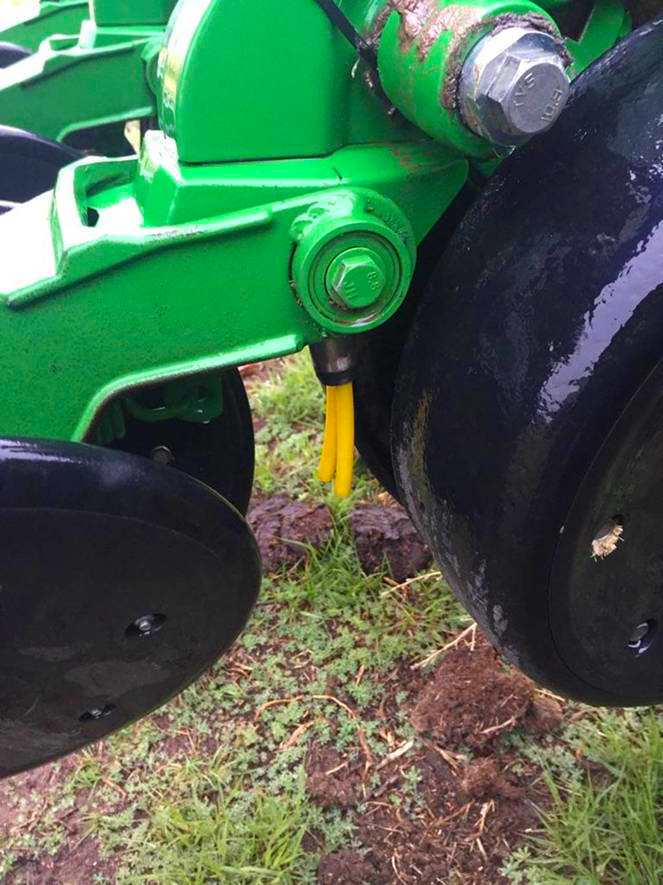 19
Dual tubes required to make even and non-splashing delivery.
---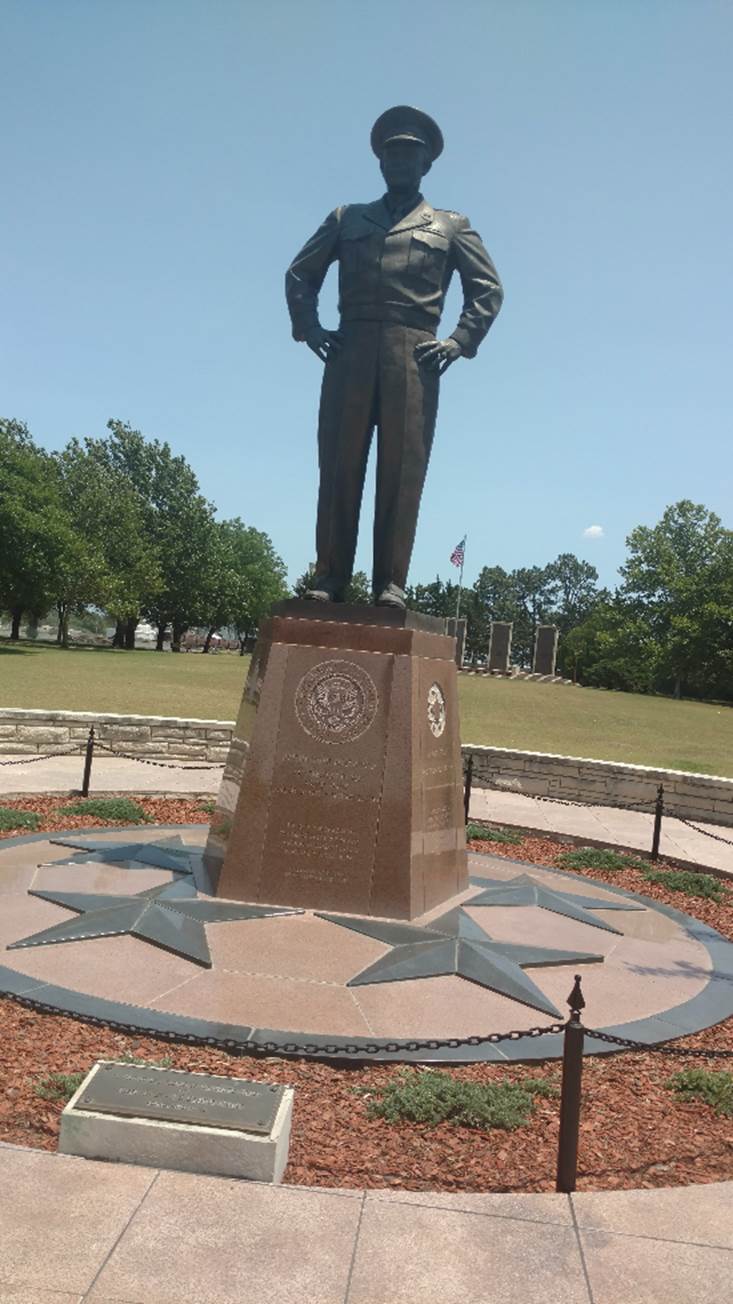 20
About 8 miles from our SRS, Sesame, field experience with Dale Bathurst is the Eisenhower Library.
The first 5 star general of the US Army, General Eisenhower, "The Man from Abilene. "
He was a rank of captain for 12 years due to the Great Depression.
He was well prepared by General Fox, Pershing and McArthur.
He rose to highest rank due to his Operation Torch outstanding leadership where he defeated Rommel's Africa Corp.
Operation Overlord was recognized as his greatest achievement and resultant highest regards for the success of D-Day.
Rated in 2018 as our 5th greatest POTUS.
Military Life helps, 22 previous presidents had military careers of which 9 were generals in the US Army.
In his class form West Point of 1915, 59 generals evolved. The 1915 class is "the class the stars fell on".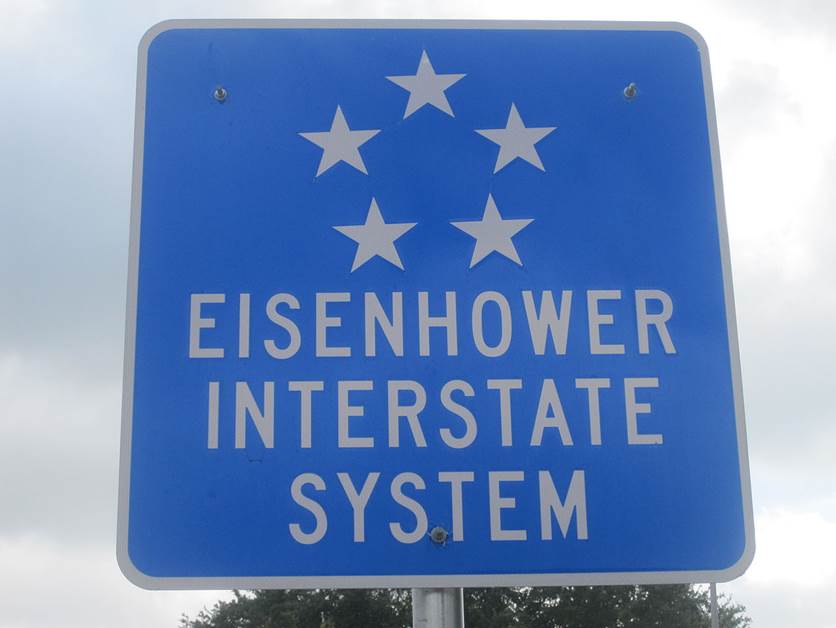 21
---
Your 5 star General of No-till Farming has these comments about No-till Winter Canola.

22
Your Great Plains Reporter,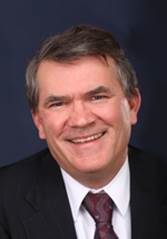 Guy J Swanson.
www.exactrix.com
NH3 Efficiency Experts
Exactrix Global Systems.
---