See us at the 3I Show, Booth 5. July 10, 11, 12, 2014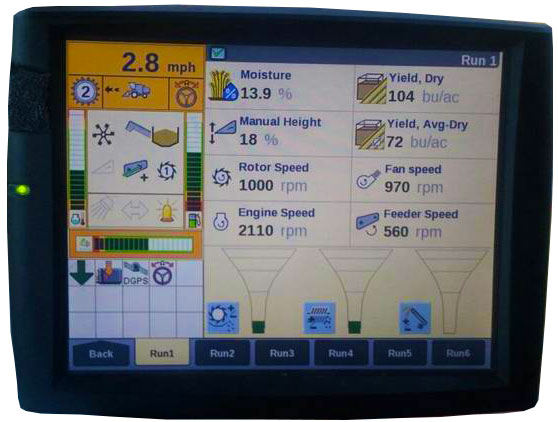 Pro 700 controller reporting directly from combine in the field.
At Hugoton, Kansas in a typical dry production area the last four years Exactrix Technology has been at work.

Single disc, No-till Banding TAPPS nutrients produces top economics with center pivots raising hard red winter wheat.

Kramer Seed Co. , Ben McClure, the yield monitor represents irrigated winter wheat. …TAM 112 certified seed production.

The high quality certified wheat seed averaged 92 bushels per acre with 7% damage from hail. The No-till banded application of nutrients was applied using single disc openers, including the Bourgault MRB-25 with endurance blades.

No-tillage systems were utilized with single disc banding of dedicated corn production pivots in the previous year.

Two applications of TAPPKTS…produces high levels of nutrient efficiency in certified seed production.
TAPPKTS was wing injected at time of seeding with an Deere 1990.
Second application was Single Disc TAPPS side dressed in Mid-February.
Total applied N in two split applications of TAPPKTS. 100 lbs N, 45 lbs P, 10 K, 21 S.

At time of seeding, 50% of the nutrients were applied, and 50% were applied in Mid-February with a single disc tool bar.

The half section center pivot, 322 acre field, averaged 92 bushel per acre with 7% hail damage. Across the field, the Yield monitor range was as high as 122 bushels per acre.

This production technique has proven out for 5 years. The improvement to yields has been at least 10% and up to 30% with certain varieties.

No changes are planned to the fertilizer management program at Hugoton, KS.

Late Fall or early Spring banding produces excellent results since the nutrients are immediately available to the roots.

Banding of balanced nutrients assures top winter wheat yields at low cost. Previous top dressing programs never achieved the higher consistent yields of Exactrix banding uniformity.

Locating the nutrients in the root zone where it does the most good with uniformity of application and the chemical bonding of TAPPKTS, has very good economics and much lower cost of production than top dressing approaches.

Stabilized Nitrogen and crop available P is located to allow the plant to produce at much higher levels. Potassium and Zinc also work much better in a combined band.
Liquid streaming lows of NH3 and APP/ATS make a big difference with 1% CV of application.
Need Financial Help?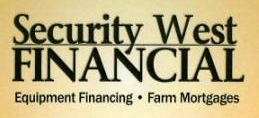 From The Palouse in Eastern Washington .. See and Hear Eric Odberg Discussing Variable Rate Application With Guy Swanson Video 1
WSU World Class Face to Face Video Production featuring Eric Odberg - Farmer to Farmer Case Study: Precision Nitrogen Application