Rooms at Husker Harvest Days.
The Big Irrigation Show.

What works in Row Crop and Big Acre Farming. Just a matter weight and balance allows a 20,000 lb. change in operating range and exceptional rim pull.

Why will this tractor be remembered historically as the breakthrough power plant in world class farming of the Great Plains?

The Cab height is close to the same as a 4 wheel drive providing a superior oversight of operations.

Good Visibility and yet operates in the agile zone like a Row Crop Tractor with super quick lands and much lower compaction.
The Leaders in Nutrient and Tractor Technology.
A German Built, Top of the Line, Fendt with a MAN Diesel (Rudolph Diesel) at 517 horsepower at 1,400 rpm, Giant Fuel Saving compared to competitive tractors,
An Ideal Tractor for high value irrigated production land of the Platte River Valley
A Straight Frame Tractor with two power trains and no wheel hop in the corners under load,
A big hydraulic system for planters and seeders with 110 gpm hydraulics, Balanced design with the Tallest of Tires.
Our Exactrix Tool Bar, P-51C and CUE Mustang Openers with TAPPS and TAPPKTS display will be impressive.
You can meet TC, The next chapter in Exactrix is Positive Down pressure TC tool bars.
The Challenger 1050 gets a No-till Hookup with Mustangs and a 10 mph speed rating.
A TC Mustang Tool Bar will be installed with new individual control of NH3 with Mustang Openers.
Troy, John the banker , Alex, The Marine, and Guy Swanson will be there….along with many Exactrix owners.
Bert Bock will make a presentation . We will have a short meeting Wednesday evening at Kearney on what we learned at Goodland/Ruleton test plots.
We have rooms at Kearney, Fairfield Inn/ Marriot. Respond now.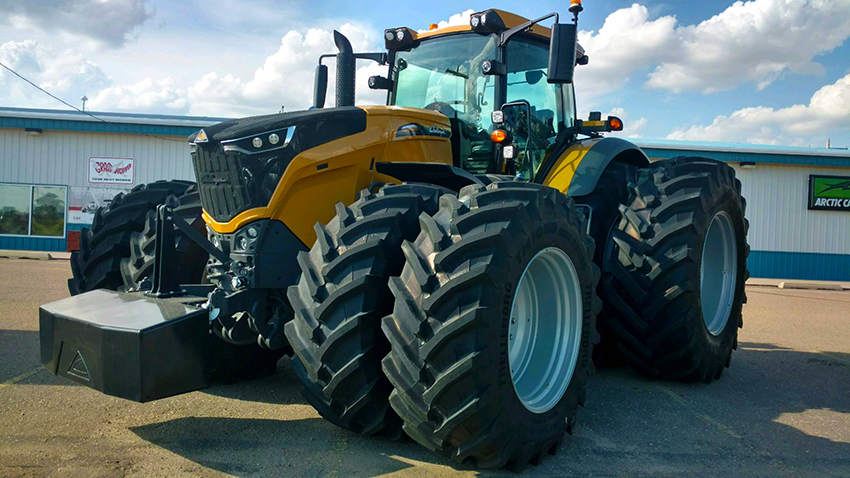 1
September 11, 12, 13 at Grand Island, Kearney, Nebraska, Will show Exactrix Mustang Tool Bar mounted to the 1050 at 517 hp. Two drive trains….big fuel savings. Tall Tires and maybe the tallest and yet it can be tripled in Big Acres.
Tall Tires make a big difference in rim pull….Looks like a mining truck engineer was involved in the design.….But Tall Tires make a big difference on high performance SHO's also. Set the 1050 Challenger up with triples for steep slopes and great floatation.
2017, Looking For Answers….TAPPS and TAPPKTS at 1% CV. Exactrix Individual Opener Control in 2018.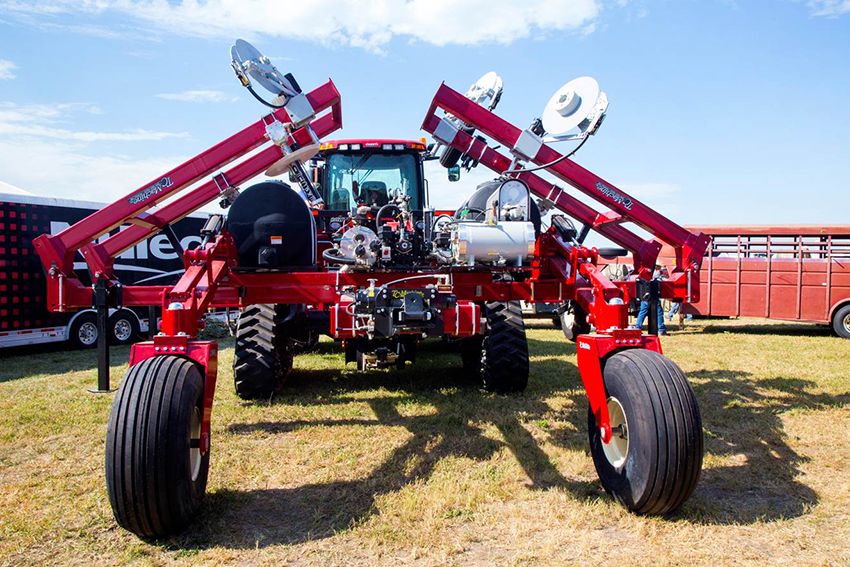 3
All three opener types will be shown with Soybean Fertilization for Platte Valley Yellows.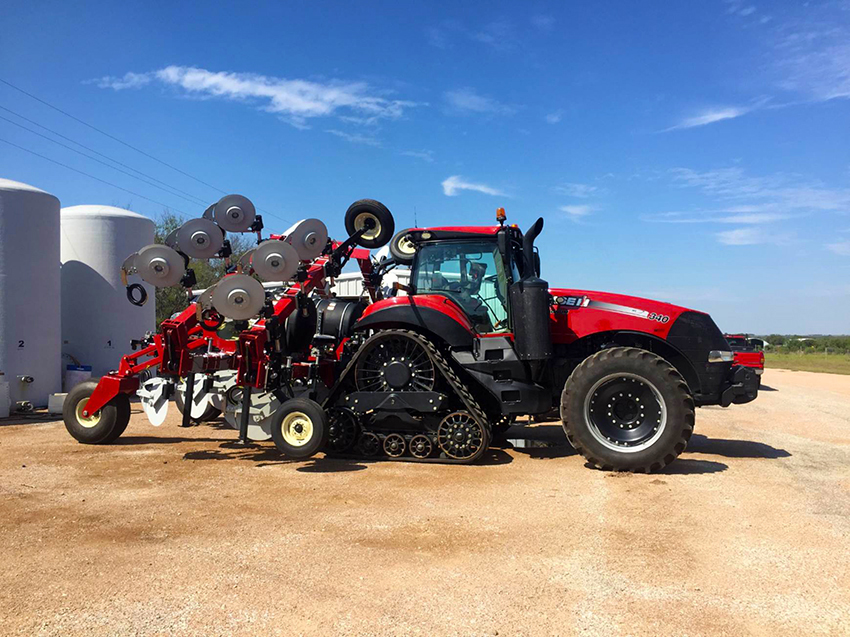 4
Don't be timid, bring your son….the net return is $60 to $150 per acre more margin….Exactrix systems payback is huge and in one year for large farms of the US and Canada it could be the entire profit margin comes from Exactrix Technology.
Like Mort Said, "Son, Horsepower is cheap". And Guy said, "Yes sir, and furthermore, Horsepower is cheap and No-till is better and better".

Your Great Plains Reporter,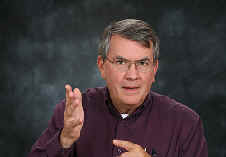 Guy Swanson.