Why Winter Canola is powerful. You ask for it.
Rotationally the best choice with a third or fourth crop that drives yields up in soybeans, wheat and Corn. Yield jumps of 10% up to 20% with Winter Canola in the rotation. Cover cropping receives a powerful economic competitor and big economic answers, it is simple, change the rotation and make more money.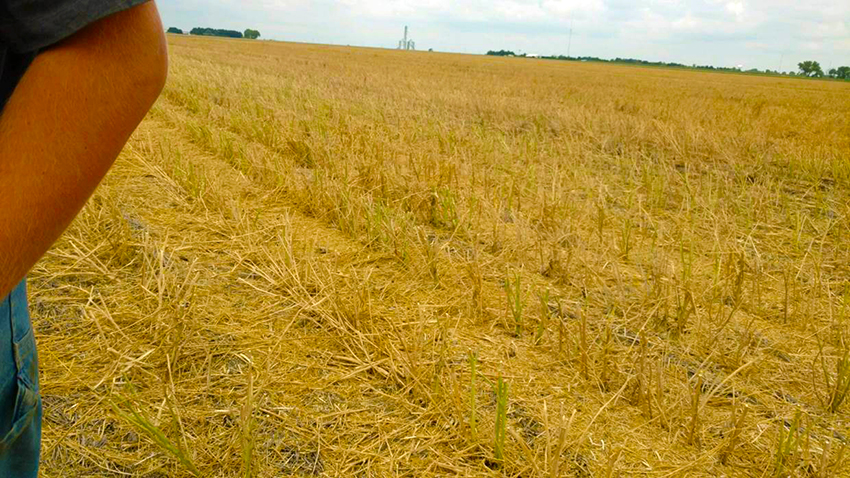 Virtually no shattered seed was observed at the soil surface on July 27th, Obviously the volunteer is coming from hail or wind damage in early July.

Planting date of 30 inch row Winter Canola was September 10, 2016.

At an elevation of 3,800 feet at Goodland, KS, An area that has deep and productive soils.

A 62 bushel winter canola crop at 39% oil was harvested about July 22, 2017. Some hail created about a 2 to 3 bushel loss on the ground.

The volunteer Winter Canola appeared healthy about Aug 15, 2017.
If the final second harvest had been carried out with an additional 3 inches from the irrigation pivot. The estimated additional net revenue is anticipated at 2 ton per acre of Haylage.

A green chop possibility. About $250 to $300 more gross income per acre with very little input. Net Income additional estimated at $150 per acre. Green Chop Haylage Harvest costs at $50 per acre. Additional water costs at $15.00 per inch. About $95 per acre additional costs.

Value of the extended rotation is phenomenal. Maybe 10% to 20% jump in corn production combating historical problems with corn nematodes. Also about a 10% jump in yield for winter wheat.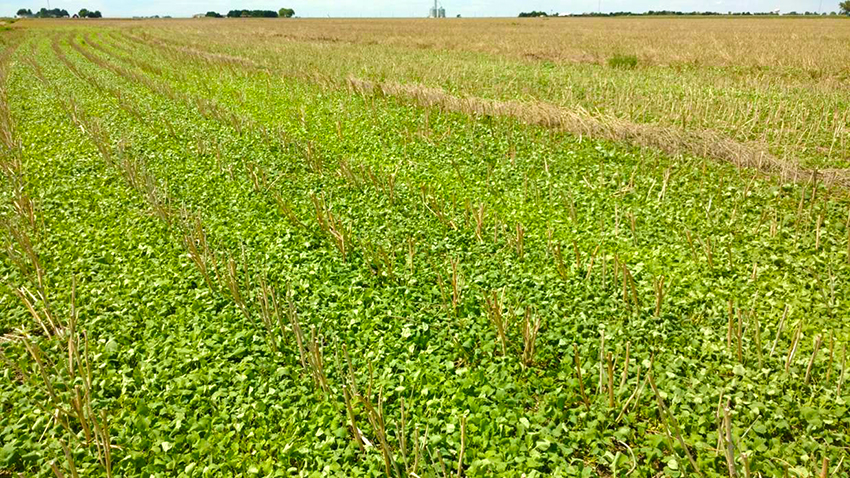 Winter Canola Volunteer August 15,2017, about 22 to 25 days after harvest at Goodland, KS.

Center pivot production system with 30 inch row spacing following a 2016 100 bushel winter wheat crop.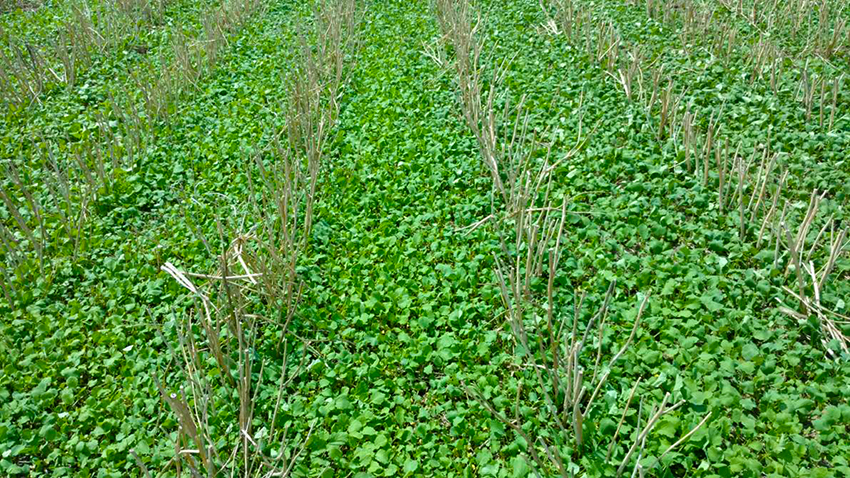 An August 25, 16 tillage date with naked strip till. The standing stubble is Hornet which was planted about 15 days later in September of 2016,

The crop had a 30 inch No-tillage, strip-till preparation prior to planting follow a 100 bushel winter wheat crop.

The Orthman strip till bar was utilized to move winter wheat residue from the row area.

The 30 inch Deere 1710 planting date of Rubisco Hornet was September 10, 2016.

The singulation RRV plates were not installed. Milo plates created metering havoc with seed rates than hurt yields.

Even so the winter canola crop averaged 62 bushels per acre.

The Harvest date was July 22, 2017. The harvest was very late due to the very cool and wet spring.
The rain-fed volunteer started about July 29 to August 1.

The Aug. 15, 2017 picture date brings on the Haylage, Green Chop approach with a 14 month double crop potential and full utilization of the daylight and heat units.

Typically protein in the canola plant is 28% with good feed valve. However, the volunteer with previous crop stems would probably average 18%.

Only No-tillers need apply for this assignment. Don't forget the Oats and fast growing grasses can be No-tilled into the canopy, Oats can be inter-seeded right into the volunteer canola following harvest. Oats adding feed value in the Haylage crop or for improved grazing in a late summer early fall pasture.

Grazing cattle could be a better choice, and then spray out the crop in late winter early March, the goal being to develop deeper root systems.

Harvesting excessive soil nitrate and suppressing Nematodes over 2 winters.
Remember, Corn, Wheat and Cotton prefer Ammonium not nitrate.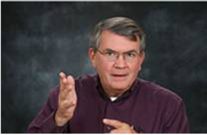 Guy Swanson
Your Great Plains Reporter.
---
Next Big Show -
Husker Harvest Days
.

Grand Island Sept 12

Tuesday, September 13

Wednesday, September 14

Thursday

.
---
Winter Canola, Raising The Top 80 to 100 bushel per acre yields on the Great Plains. You must have a good start.

The Rules of 4 x 5.

Winter Canola Plant in row Spacing is 4 to 5 inches between plants. If one plant fails producing a double space the adjoining plants will compensate at 8 to 10 inch spacing. This is a rock solid and adequate spacing for top yields.

The maximum depth of the soil stored moisture line is about 4 to 5 inches below the surface for good stands at 150 gallons per acre on 10 inch spacing and 50 gallons per acre on 30 inch row spacing.

If your soil has shown to have 4 to 5 basic problems for Winter Canola stand establishment. 1. a propensity to have low OM areas, 2. Sandy soil areas at low CEC, 3. compacted soil areas such as lands, or 4. weeds that are out control. 5. Spotty stands due to calcareous or sodic deposits….. the SRS should deliver at the Maximum flow of 75 gallons per acre on 20 inch and 50 gallons per acre on 30 inch row spacing. Do not shortcut the water.

The Winter Canola must have a one-time emergence within 4 to 5 days in a 99% stand.

If your inadequate fertilizer in row planter can deliver 15 gallons per acre You will need 4 to 5 times more flow on 20 inch row spacing.

If your inadequate fertilizer in row planter can deliver 10 gallons per acre, You will need 4 to 5 times more flow on 30 inch row spacing.

Dividing 4 gallons into 5 gallons and results in 1.25 gallons per minute of flow to 1.75 gallons flow maximum flow is required in each seed row.

With winter wheat the description of plant population is by weight at time of seeding and is. " A Bushel and Peck" to get a Forty Fold.

With Winter Canola it is "4 x 5" to get a top yield at lowest cost using SRS. With winter canola 1 seed can produce tremendous multiplications.

Thus a ˝ bushel hybrid winter canola seed rate 60,000 can produce a 150 bushel per acre yield of 18 million seeds per acre in top notch production scenarios.
---
Time for Training on Mustang Tool Bars operating at field speeds to 9 mph in No-tillage banding.

Saving millions of dollars over your farming career with Exactrix TAPPS and No-tillage production of commodity crops.
Click On Image To View Video
Watch the Mustangs run strong in heavy residue.
https://www.youtube.com/watch?v=QuCAeCfBUnQ&fmt=37
http://www.exactrix.com/mustang.htm
---