Platte Valley Yellows Overcome, Dryland soybeans.
40,000 population at Hugoton, Joel McClure, Ferrilene, applied with Mustangs.
In Dust Bowl Soils and Difficult Weather Conditions
The Technology of Exactrix Breaks Through the Iron Cholorsis Problem.
The First Soybean Crop Ever on Limiting Soils Known for Iron Chlorosis.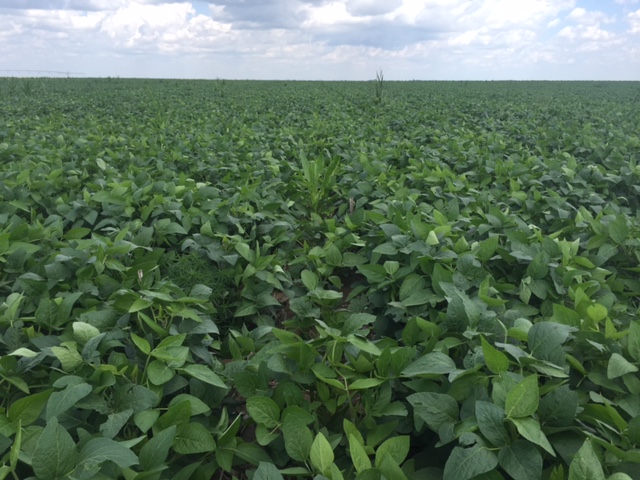 This field wide technology was Mustang Pre-Plant Banded with TAPPS and Ferrilene was injected with a triplex flow splitter at the 2 inch level.

The rainfall has been well above average at Hugoton in August, but very dry at time of planting.

The Deere 1710 planter was SRS equipped and injected water only (No Ferrilene in row with the water). The SRS rate was at 40 to 50 gallons per Acre in 20 inch planter rows.

Water rates below 40 gallons per acre does not work well. The population is 40,000 with DeKalb, 4119.

This dryland field has never been able to raise soybeans, the field is located North Side of the Cimarron at Wagon Bed Springs in Sandy soil.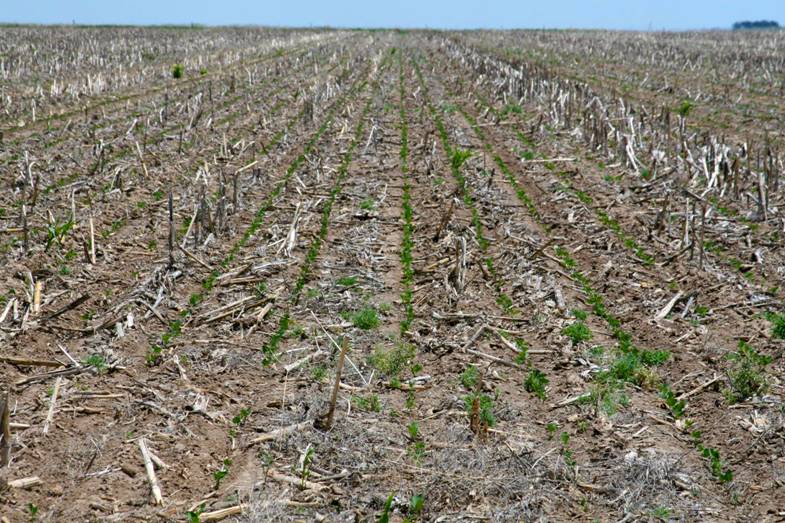 Seed Row Saturation (SRS) at 50 gpa. SRS results in 24 soybean plants in 16.5 feet, at 40,000 population on 20 inch row centers with a Deere 1710 planter.

Without SRS the dryland planting results were about 18 to 20 plants per 16.5 feet.

With SRS at 30 gallons per acre the plants were responsive.
For more information go to http://www.exactrix.com/Broadcast_08_09_2017.html

However the final analysis indicated in the one part of the field that 40 gallons to 50 gallons per acre was the minimum required.

Typically up to 75 gallons per acre is required in Palouse Soils on 20 inch centers with Dwarf Essex, Winter Rapeseed.

Up to 150 gallons per acre on 10 inch rows was highly successful in raising Dwarf Essex, Winter Rapeseed.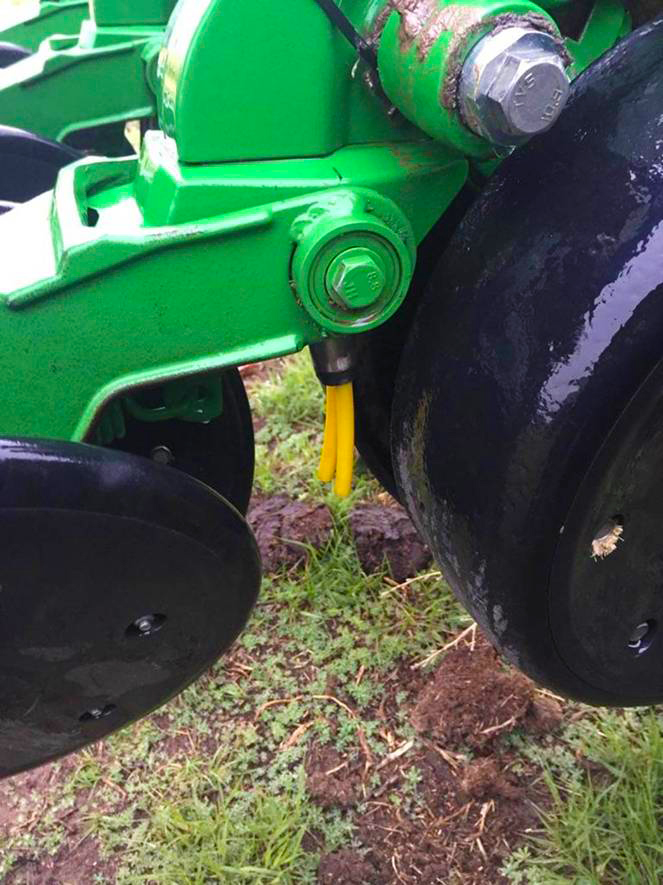 SRS on the Deere 1710 Planter. Provides the key ingredient to get the job done. Seed Row Saturation with Water at minimum 50 gallons per acre in these conditions.

Several products like K-Mag can be used in the planter row. Merchant Grade Phosphoric Acid (Green Acid)…diluted may work well.

Similar to Sugar Beets in getting good stands MGPA can be used.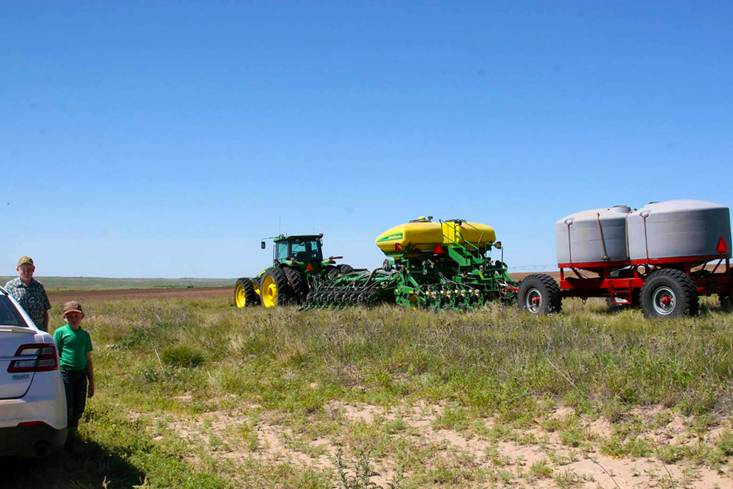 The Ferrilene (Helena Chemical) was banded with the Exactrix® Mustang Tool Bar, not in row with the planter. The Exactrix® Tri-Flow Splitter was used to hold the Ferrilene at the 2 inch level.
In the irrigation production system the Ferrilene was VRT- Site Specific applied at rates of 1, 2 and 3 gallons per acre with the 3rd product metering and manifold, 2KP system.

Due to the high cost of the Ferrilene it was determined that VRT-Site Specific would work very well at a baseline rate of 1 gallon. A 2 gallon and 3 gallon rate was selected in areas of the field with more severe Iron Chlorosis problems.

The Soybeans have responded exceptional well in irrigation systems with a deep dark color providing a uniform field view of the DeKalb 4119 variety.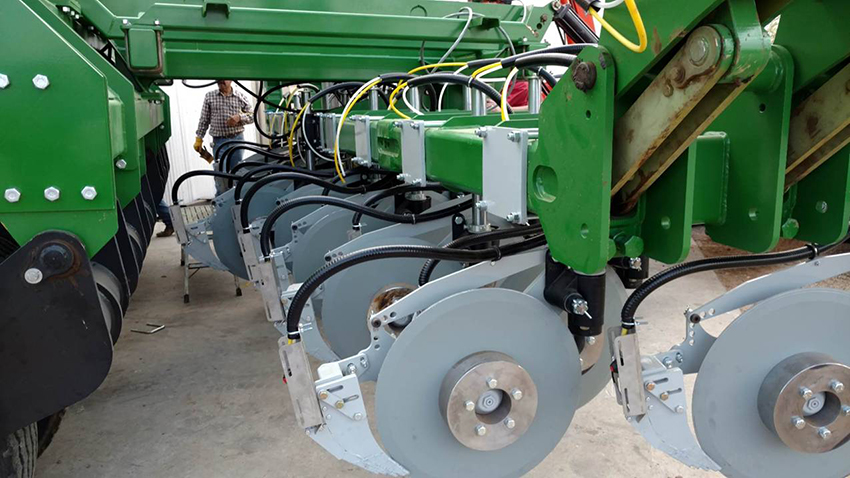 The Helena Chemical Co, Ferrilene applied in 20 inch bands.

The design is by Exactrix for Mustang style openers that are indexed in GPS application for soybeans on 20 inch row center.

At 1 gallon per acre the Ferrilene cost is about $15 per acre, high retail, and well worth the investment.

The banding took place just prior to planting 4119 DeKalb, June 22, 2017, the crop was pre-plant banded 2 days before with TAPPS and Ferrilene.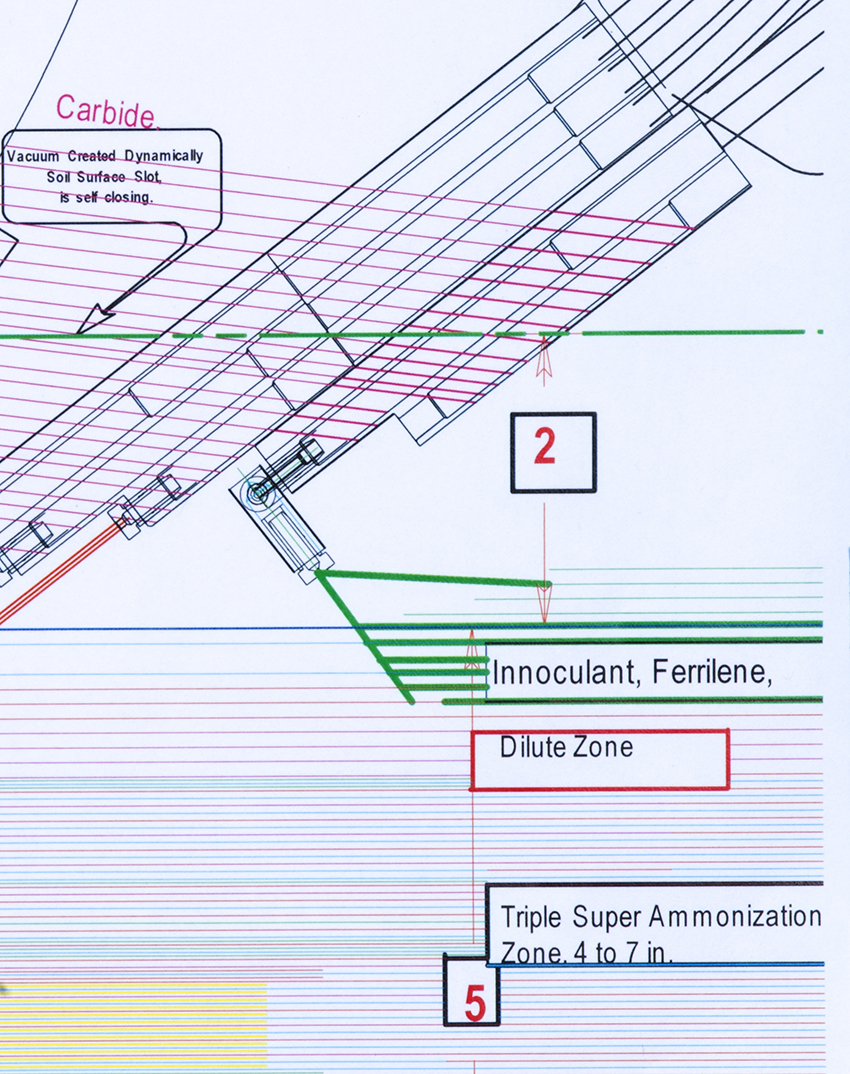 A unique way to apply Ferrilene, An Exactrix® Tri-Flow Splitter, Allows the Iron Chlorosis product to be banded in the row area.
The planter pass on the 20 inch centers allows high accessibility on depleted soils, high pH and Calcareous, these are soils that need crop available iron to overcome Iron Chlorosis.

Pioneering scientists, AJ at KSU or Jim Talbert, Helena may be interested. Jay Goos at NDSU for sure.

Joel was not able to raise beans previously. This dryland field is at Wagon Bed Springs on the Cimarron River Channel, and This river channel is high pH and on the pre-historic riverbank of the Cimarron River.

Joel also has irrigated fields in the area that have been dual applied with Ferrilene and Exactrix Technology.

As Jim Talbert Says. "The most dramatic response I have ever seen is Ferrilene on Iron Chlorosis".

Water was injected using SRS with a Deere 1710 planter at 40 to 50 gallons per acre. The soybean stand was very even and SRS improved the stand and made for even emergence at 40,000 population.
More information on SRS is helpful…On pivots Ferrilene is used also in the SRS application.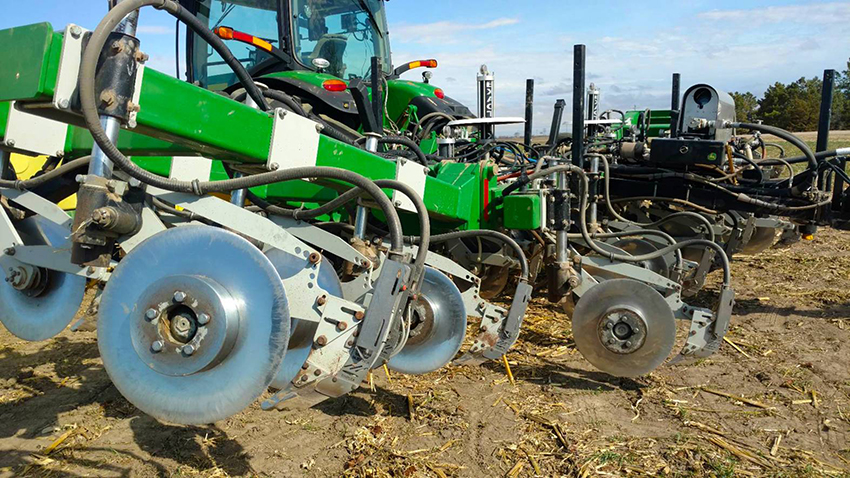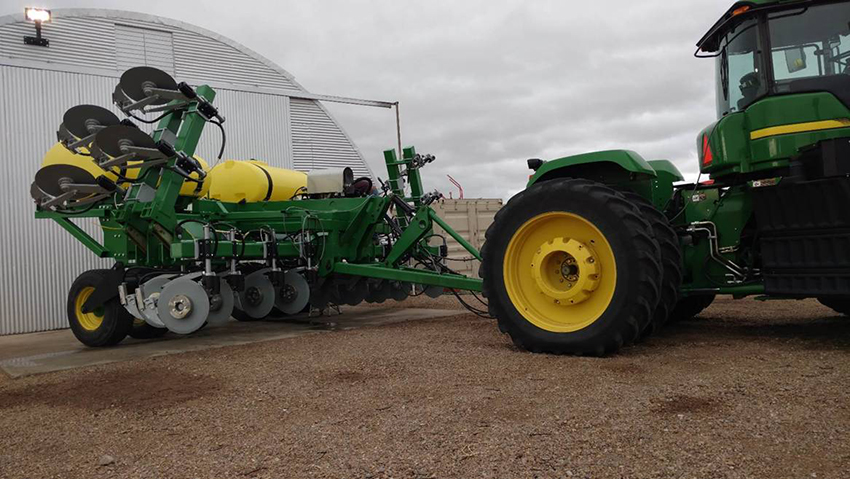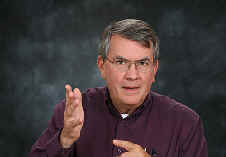 Your Great Plains Reporter.
GJS

Husker Harvest Days, Grand Island, Nebraska.

Exactrix 40 foot, 7x7 tool bar on display.
Sept. 12, 13, 14, 2017.

Get a special introduction of the Positive Down-pressure, TC bar with lift assist, 40 to 45 feet, with 2KC Series 3 and 2KM TAPPS formulators.
Mustang P-51 openers meet or exceed producer expectations at 7 inch banding depths.