See all our previous broadcasts
Return To Main
Top Yields with 140 pounds N as Exactrix NH3 TAKTS in Nebraska Conditions at Beemer, NE.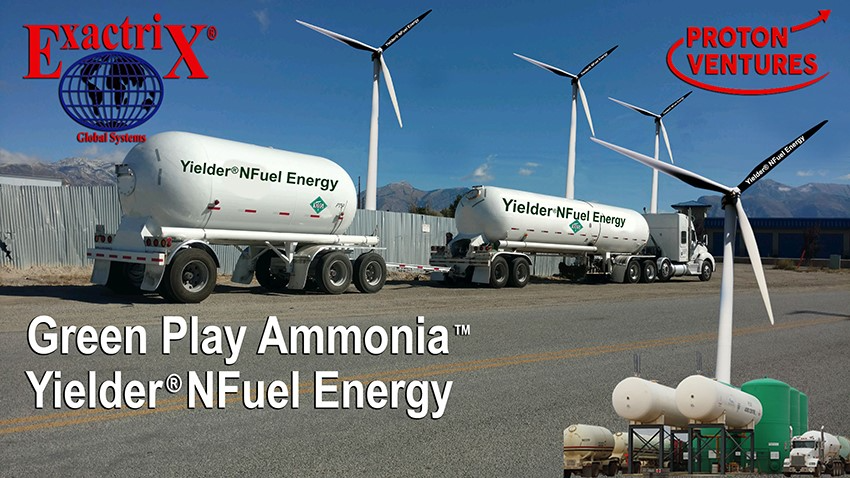 Click on image above to get the latest news on Green Play Ammonia™ and Yielder® NFuel Energy.
EXACTRIX®, Rated in the top ten agricultural websites in North America. Exactrix® Information and product pages. Click Here

EXACTRIX® GLOBAL SYSTEMS makes the news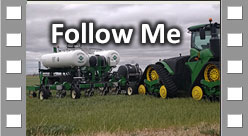 Exactrix® at Shelton, NE., with the new "Follow Me" technology

Relay Fumigant Mustard in 85 bushels per acre soybeans. Fall 2021
The New Era. The most popular articles of 2023.
Number 1, Green Hydrogen, Green Ammonia Update.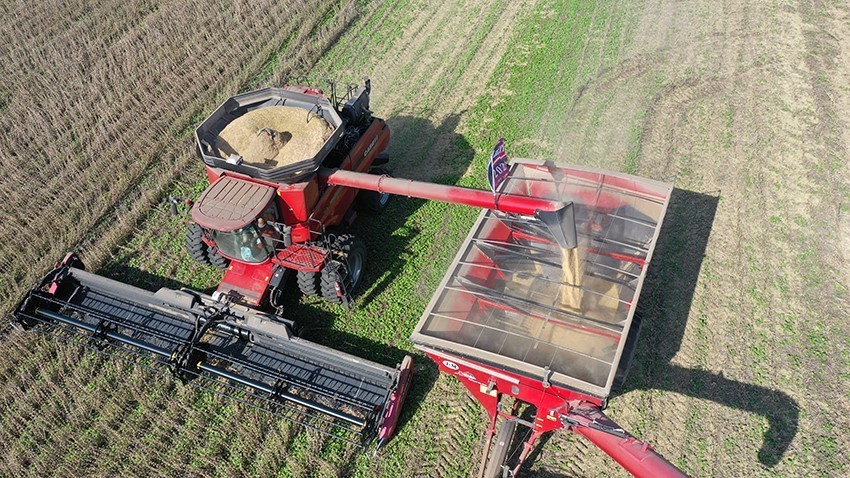 Number 2, Green Ammonia Leaps ahead around the world…while US goes Green in 2025 for 80 more years of Zero Carbon.
*Number 3. Deep Banding Ammonia in No-tillage Systems produces highest fertilizer efficiency.
Anhydrous Ammonia is the secret to Fertilizer Efficiency. - Broadcast_02_14_2023 (exactrix.com)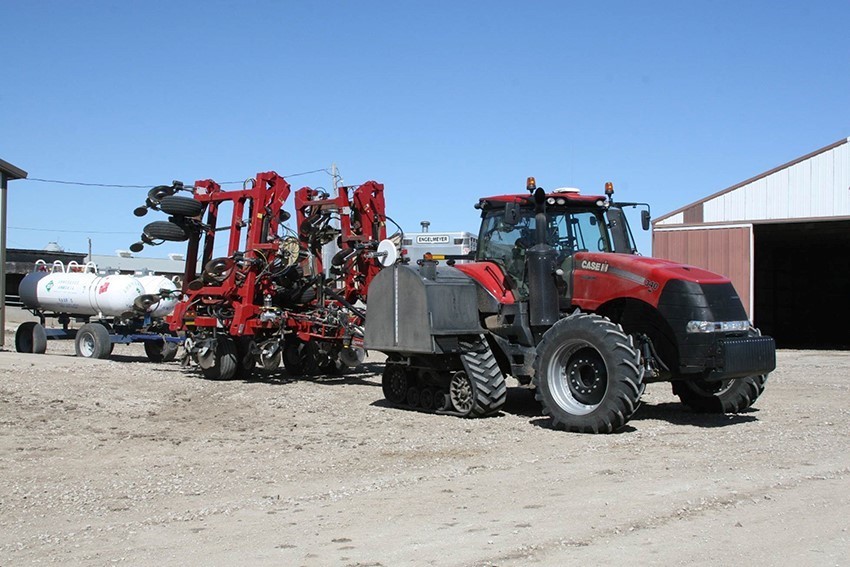 A nitrogen stabilizer, That 8 gallon rate is 25 K and 17S of highest quality KTS. Looking to Prevent Nitrogen Loss? Start Blending | Crop Vitality
A must read from Tessenderlo Kerley or TKI. You can stabilize nitrogen and not use N-serve….
..you do it will uniformity and chemical reaction with Ammonia.
Nitrogen Stabilizer….similar to Thiosul. Registered as such.
At close of business day Feb. 10, 2023 the 10, 800 gallon transport delivery to an approved site of 85,000 gallons of farm storage, located at Lyons, KS. The price delivered is $745 per ton NH3. That means about 150 miles of trucking and a plant price of $700 per ton.


Purchased through a broker normally operating with a 10% margin. The plant netted $630 per ton or about 5 to 10 times over the cost of production in a Fossil Steam Methane Reformer. If sourced Green, Zero Carbon, the green ammonia producer would have $480 per ton of additional margin.


KTS priced at Lyons at $4.44 per gallon. This price is 87.5 cents per lb. of K and S.


At 140 lbs. N or 44.22 cent N. $61.90. KTS at 8 gallons is $35.52. About $97.42 per acre.



The 1%CV uniform Application, No-till starts with the Exactrix high pressure engines.
TAKTS plus Zinc, Manganese, Boron banded deep to 8-inch depth.

Is there a possibility of an even higher level of Nitrogen Stability in Fall Banding?
The Next Chapter is Fumigant Mustard in a Relay with stabilized Exactrix NH3.
Pacific Gold Fumigant Mustard offers more soil stored ammonium nitrogen in the root zone.
Mobil Nitrate at lowest possible levels.

Exactrix TAKTS Applied NUE, .466 lbs. N per bushel produced came in lowest in 2022
at West Point or Beemer with high quality 3.8% OM soils.

Top Yields with 140 pounds N as Exactrix NH3 TAKTS in Nebraska Conditions at Beemer, NE.
In 2022 the 300 bushel per acre yield averages were achieved at Beemer, Nebraska with 140 lbs. N as NH3 at 27.18 gallons applied Mass Flow at 1% CV with Tri-ammonium Potassium Thiosulfate or 6 gallons KTS, 18 K and 12 S with Chelated Zinc applied at 1% CV.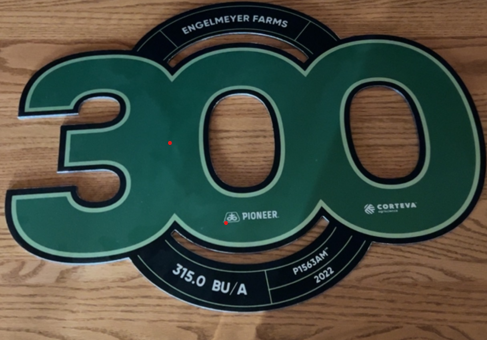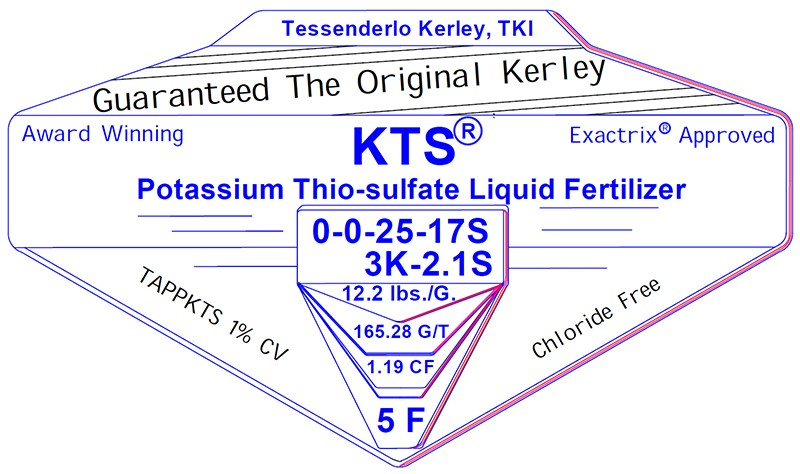 Thio-Sul®, KTS® are registered Trademark of Tessenderlo Kerley Inc.
Guardian® is a registered trademark of Conklin
N-Serve® is a registered trademark of Dow.
Exactrix® is a registered trademark of Exactrix Global Systems.

What Has Happened between 2015 thru 2023 crop years of fall banding in Nebraska Conditions?
Is 140 lbs. N as Exactrix NH3 good enough fall banded? It is at Beemer, NE. year after year.
As proven time and time again applications of Nitrogen as Exactrix NH3 greater than 140 pounds N is a good waste of money and environmentally not sound.

Over 7 years Exactrix TAPPS and TAPPKTS and TAKTS application techniques have proven that 140 pounds of Ammonium N produces the maximum economic yield. Every year 140 total pounds of N per acre from Exactrix is good enough.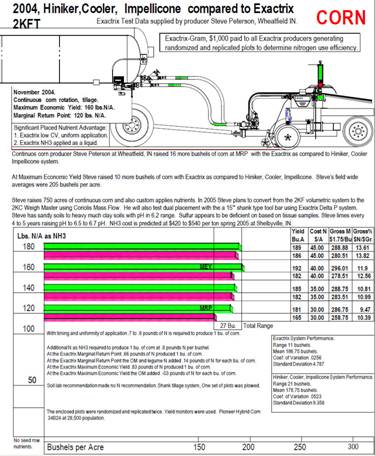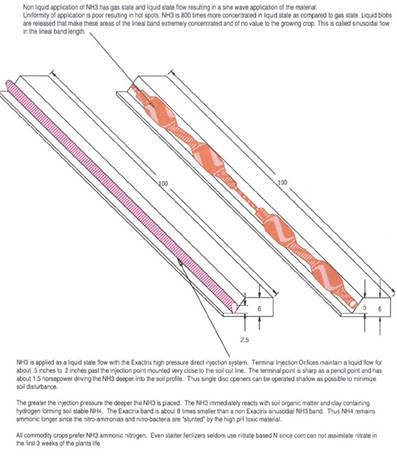 Noting that previous years of testing with Kevin Medow have produced similar results.
Fall banding occurs during November 10 to December 10.
Fall banding with Exactrix TAPPS has been successful in the past 7 years with good to exceptional yields.
In the past, the confirmation of this top yielding technique was further explored by side dressing the growing corn with Solution 32.
In previous years, there has been no economic response to side dressing into the growing corn with Solution 32.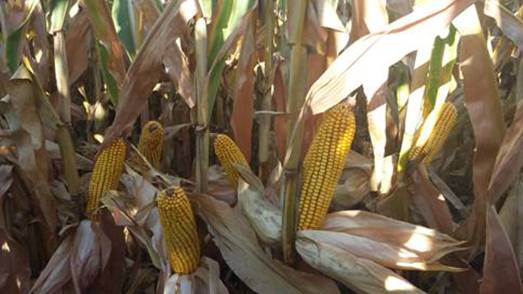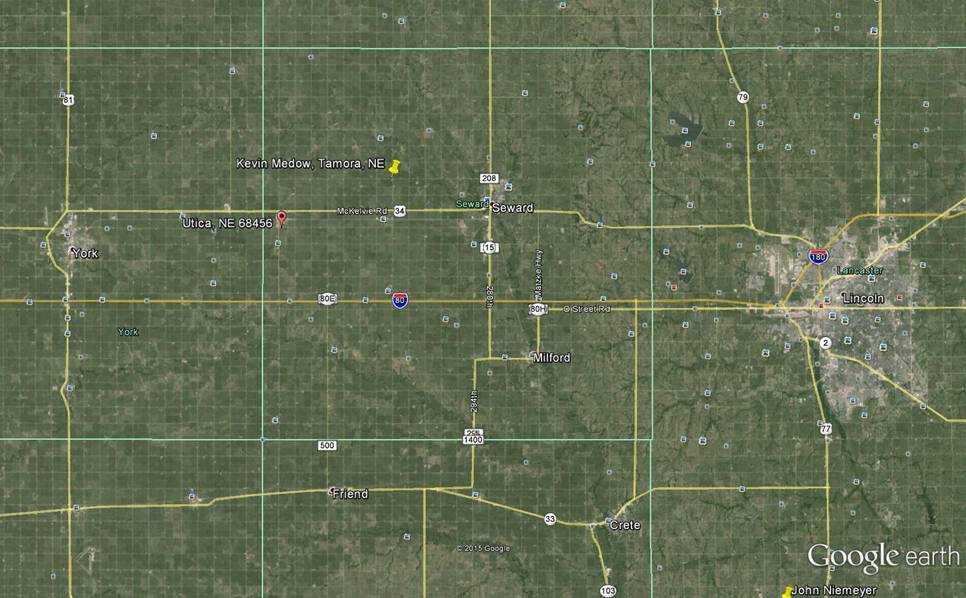 Based on the point of diminishing returns and previous plots, the highest performing N rate the
optimum N rate is between 145 lbs. N to 170 Lbs. N per acre.
Heavy rainstorms occurred twice during the vegetative stage.
A critical note regarding mixing, crystallization and accuracy.
Mixing of the of NH3 with Liquid Ammonium Poly-Phosphate and Thio-Sul® forms a highly uniform crystal of TAPPS in a lineal dilute band width.
Highest Uniformity of metering accuracy is achieved, with low 1% CV application in liquid streaming flows assures high crop availability of placed nutrients.
Commercial Fertilizer, NH3 as 82-0-0, Ammonium Poly Phosphate as10-34-0, Thio-Sul® as 12-0-0-26S and 2 quarts typical Ammoniated Zinc 15%, Potassium Thio-Sulfate, KTS® 0-0-25-17S.
Fall Banding occurred in December of 2014 and just prior to the winter freeze of mid-December to mid-March, 2015.
Vegetative Growing period rainfall.
There was negligible rainfall between mid-March when the soil thawed and April 16.
Rainfall from April 16 through June 24 was as follows:
| | |
| --- | --- |
| March 31—first soil sampling | May 24--0.27" |
| April 25—started planting before rain later in day. | May 28-- 0.18" |
| April 25-0-.52" | May 29--0 .05" |
| April 27—second soil sampling | June 2--Trace |
| May 04--0 .55" | June 3--0.70" |
| May 06--3.10" | June 4--1.55" |
| May 10--0.30" | June 6--0 .60" |
| May 14-0.90" | June 12--3.60" |
| May 04 to 14—4.85" | June 15--1.15" |
| May 15--0.08" | June 18-- 0.90" |
| May 17--008" | June 03 to 18—8.50" |
| May 20--0.28" | June 24- -0.10" |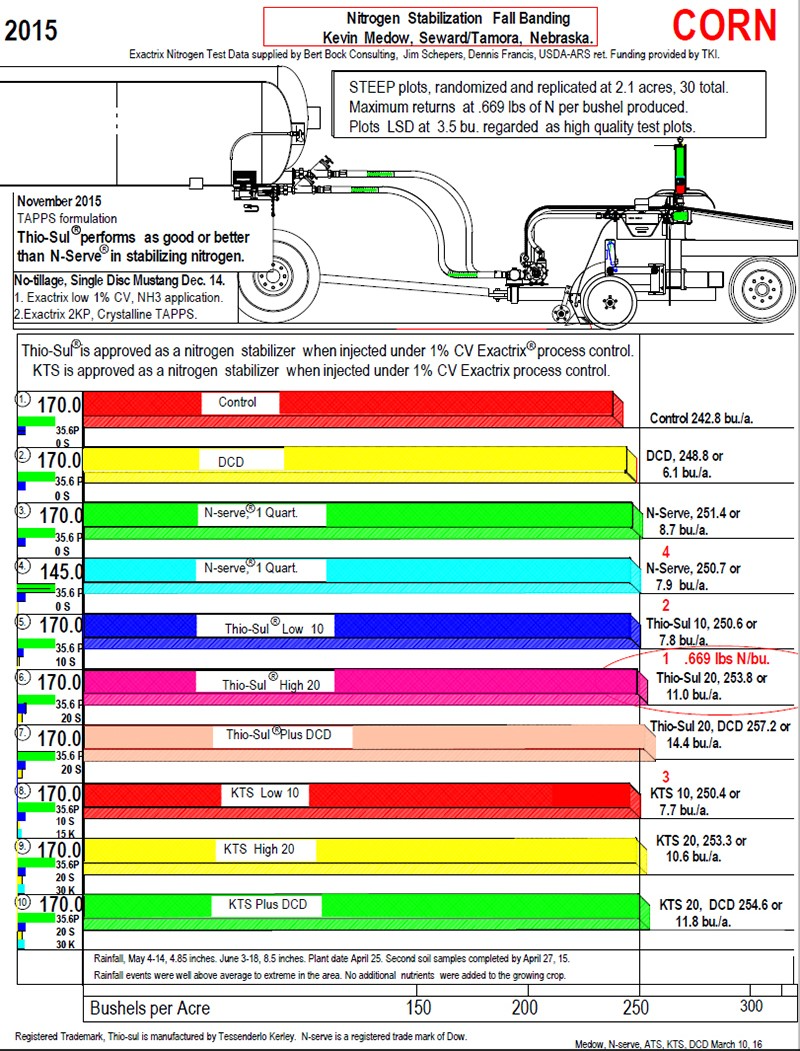 The highest economic return was the Exactrix® application forming TAPPS, mixing NH3 with Thio-Sul® at 7 gallons (20 lbs. S) per acre in combination with 10-34-0 at 9 gallons (35.64 lbs. P2O5/A).

The application of TAPPS at 170 lbs. N, 35.64 P and 20S of 2.107 acre plots 108, 205, and 310 produced a mean of 253.8 bushels per acre at a total 170 lbs. N/A. This resulted in a factor of .669 lbs. of applied N per bushel produced.

An $11.00 per acre investment in Thio-Sul® resulted in an additional $44.00 of return at $4.00 per bushel. Thio-Sul® was the best overall performer as compared to N-serve®, and Guardian® DCD. Potassium Thio-Sulfate KTS®, was recognized as the second best performer.

Exactrix Uniformity at high pressure streaming NH3 and liquid flow produces typical results. Also noting historical No-tillage Rotational Band Loading of 3 years in a Corn Soybean rotation improved NUE to levels of .660 to .700 lbs./Bu.

The addition of an ammonic nitrogen stabilizer improved overall yields 2.5% to 6%.

Thio-Sul® at 20 lbs. S improved yields 4.5% and produced the best economic return for the investment. "KTS® is superior to N-Serve in yield performance".

Application Equipment, 2KC, Weigh Master, Weighing NH3, 2KP TAPPS formulator applying liquid volumetrically.
Repeatability and Accuracy of Mass and Volume Flow rates, NH3+-.002 as Mass Flow, Liquid,.01 as Volume Application CV 1%.
The 30 total plots were 2.1 acres each at 36 feet wide, 24 bands, at 2,550 feet in length.
Anhydrous Ammonia Has Changed.
Saving 100 lbs. N/A and Millions of Tons of topsoil.
Exactrix® TAPPS applied at 170 lbs. N/A produces plot averages
of 242.3 to 257.2 bushels per acre. Download the PDF
In the fall of 2014 at Seward, NE, large 2.1 acre plots (STEEP Type) were applied 30 times with high uniformity resulting in 63 acres of applied Exactrix® TAPPS and TAPPKTS plus controls and comparisons to N-serve and DCD.

Results replicated and randomized 3 times with 10 treatments produce an Exactrix® Nitrogen Use Efficiency of .660 to .702 lbs. N applied per bushel corn produced.

The best results as Exactrix® crystalline TAPPS show 1 bushel of corn produced at .66 lbs. of ammonic nitrogen fall applied.

Abnormally high rainfall events (3.6 in.) occurred twice in the vegetative stage between May and end of June.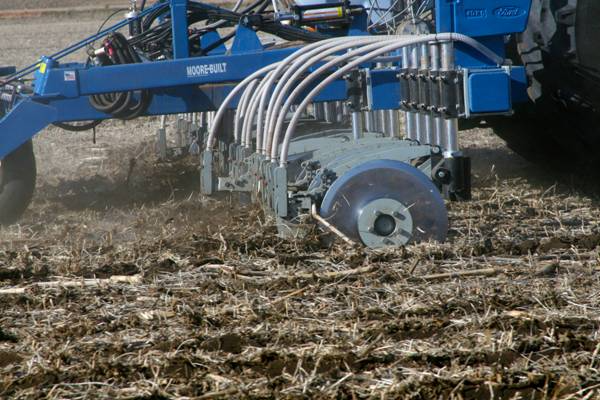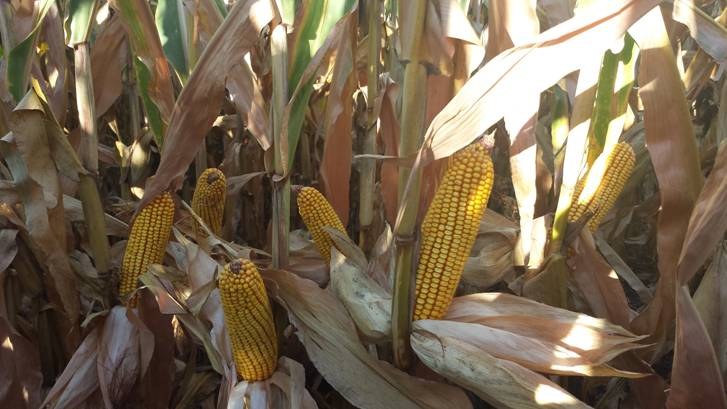 Exactrix Mustang, No-tillage, Fall Banding, TAPPS, TAPPKTS, TAPP, TAPP-N-serve, TAPP-DCD
Large 2.1 acre, hybrid corn randomized and replicated plots were harvested at Seward/Utica, Nebraska, October 6, 2015.

Reviewing N efficiency of the Kevin Medow plots following with a 2 year Soybean rotation.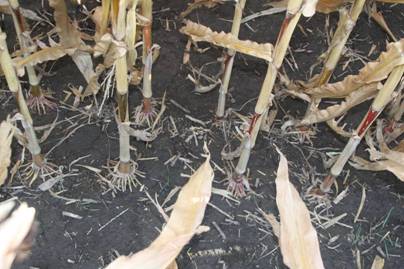 Twin Row, 9/27 on a 36 inch bed in a zig-zag seeding pattern.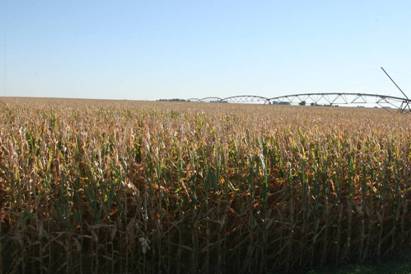 The Exactrix TAPPS bands applied on the outside of each row on 18 inch centers.
Twin Row, 9/27 on a 36 inch bed in a zig-zag seeding pattern.
The Exactrix TAPPS bands applied on the outside of each row on 18 inch centers.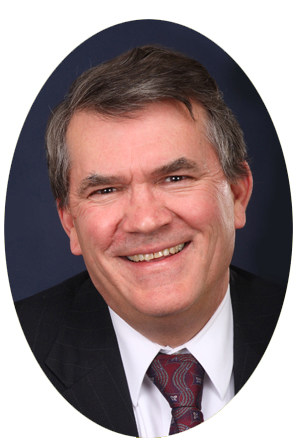 Your Great Plains Reporter.
Guy Swanson Exactrix® Global Systems LLC www.exactrix.com exactrix@exactrix.com 509 995 1879 cell, Pacific. General office: 509-254 6854 4501 East Trent Ave. Spokane, WA 99212