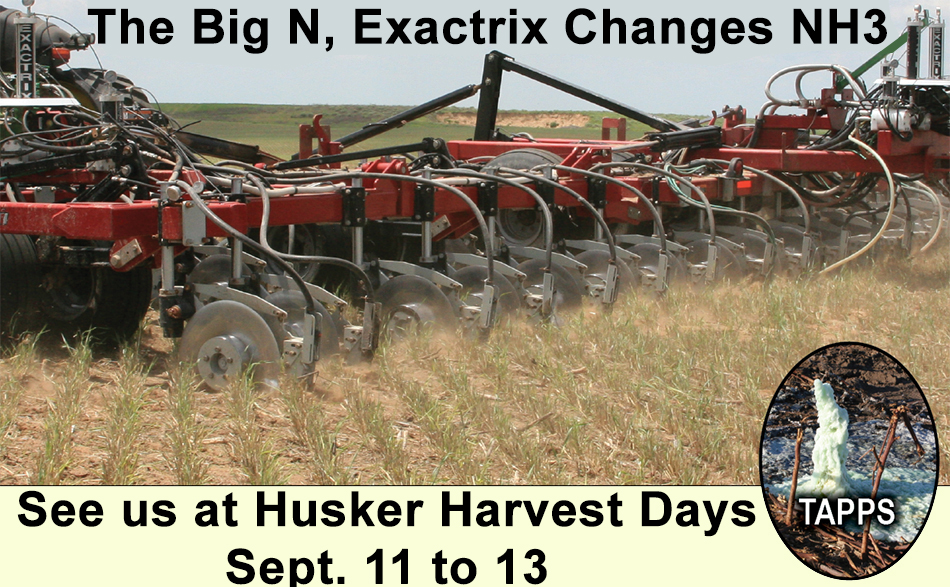 More Net Margin. 12% more margin. Things have changed.
Winner of 2 national awards. Promoted by major fertilizer organizations.

Big Yields, with Mustang 7.5 inch deep bands of crystallized TAPPS.

You can stop the fertilizer bill explosion. TAPPS is 166% more crop available.

Functional, Exactrix has a top scientific review. "It Works Every time"

Your net worth improves, a good long term investment. Producer driven.

"IT WORKS EVERY TIME"
The Big Irrigation Show.

Don't miss the exciting Exactrix Seminar.
Customer Appreciation Seminar
Wednesday, 12 September. 5pm to 7pm
Fairfield Inn & Suites Kearney, Nebraska
510 Talmadge Road. 308-236-4200
3 Featured Speakers: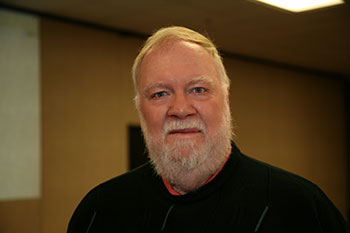 5pm - Jim Schepers, USDA-ARS ret.
Nitrogen Management, Variable Site Specific

5:45pm - Dr. Bert Bock, TKI, Nutrient Management Expert
Thio-sul®- Potassium - Micro Nutrients Management with Ecatrix TAPPS
Goodland Indexed Test Plots.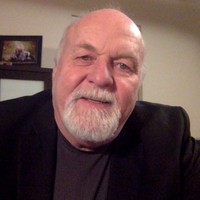 6:15pm - Lanny Faleide, Sat Shot - New map technologies.
Rapid Eye Imagery - Frontier AVION.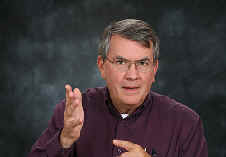 6:45pm - Guy J Swanson, Exactrix Global Systems
Concluding Remarks
Dinner is on your own, you have 10 easy access restaurants to choose from in Kearney
The Leaders in Nutrient Technology.
Our Exactrix Tool Bar, P-51C and CUE Mustang Openers with TAPPS and TAPPKTS display will be impressive.
You can meet TC, The next chapter in Exactrix is Positive Down pressure TC tool bars.
A TC Mustang Tool Bar will be installed with new individual control of NH3 with Mustang Openers.
Troy, John the banker, and Guy Swanson will be there….along with many Exactrix owners.
Bert Bock will make a presentation . We will have a short meeting Wednesday evening at Kearney on what we learned at Goodland/Ruleton test plots.