No-Tillage Power Play.
Bourgault Exactrix TAPPS formulator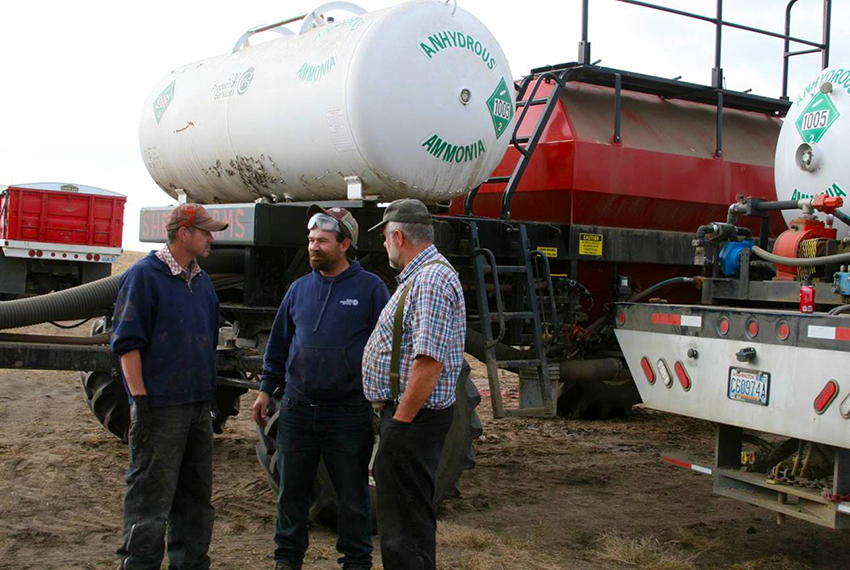 Experts in their Field.
A fill up from CPS….and ready to go.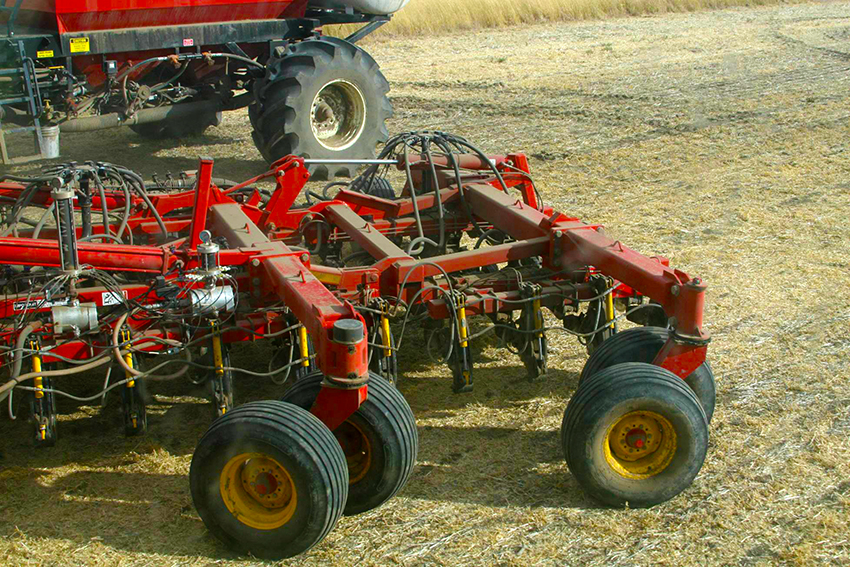 Bourgault 3710, 10 inch rows, 20 inch MRB. Hydraulic down pressure, 5 section, about 150% to 175% more weight than a Deere 1895. Ample floatation in wet conditions. Engineered to the upper limit of No-tillage drills.

"Looks like something I would build. I like it." GJS.
Where the action is at, making a uniform 1% CV of application with Exactrix and allowing VRT to work specifically well on each site in the field. No variation across the machine width, A TAPPS injector, Threaded TIO, APP first, NH3 second.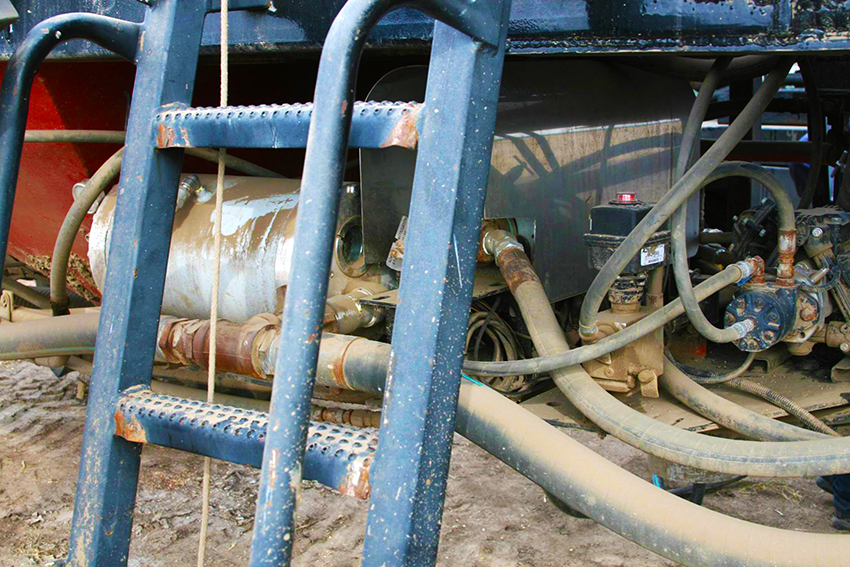 Engine Room, 2KC, Series 3, Laminator, and 2KP TAPPS Formulator, The Exactrix NH3 Laminator assures even and uniform flow using a 3 inch Corken.

A Pressure Compensated Load Sense System is used to conserve hydraulic oil flow and improve pump life. The pumps can not be over speeded.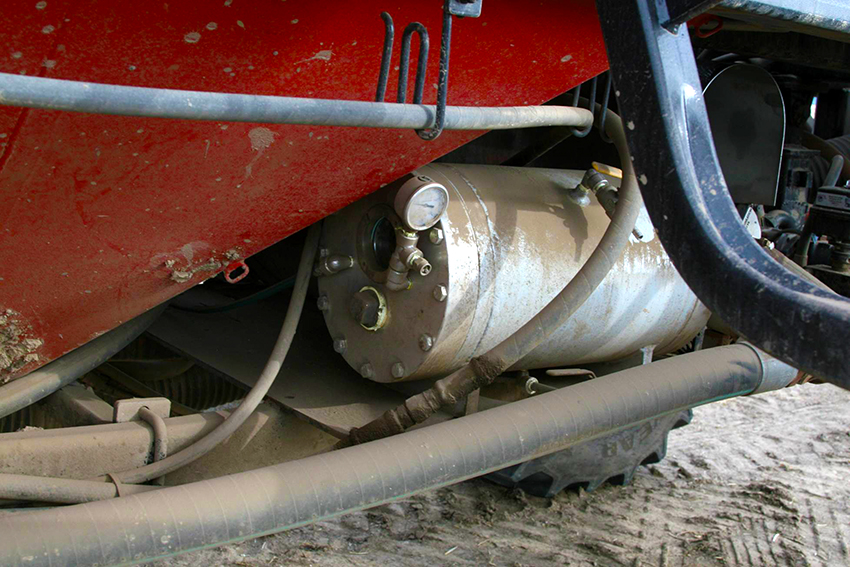 2KC Series 3 Laminator. Ideal Engine for flows to 50 gallons per minute.
Orifice sizing will allow this system to go to 22 gpm.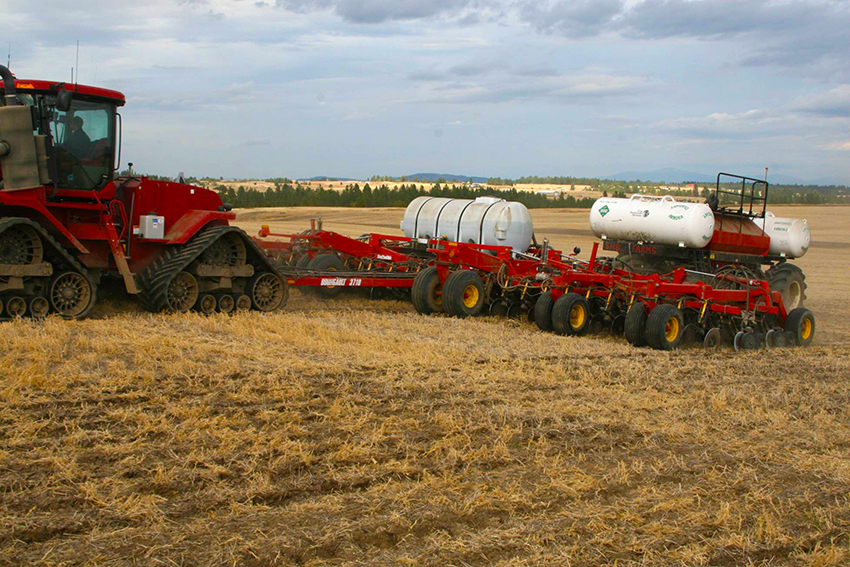 No-tillage is required to save soil, soil depth is shallow and tillage is not an option at the SHB.

Mt. Spokane in the background on September 25, 2017.
In sight of Fairchild Air Force Base and Spokane.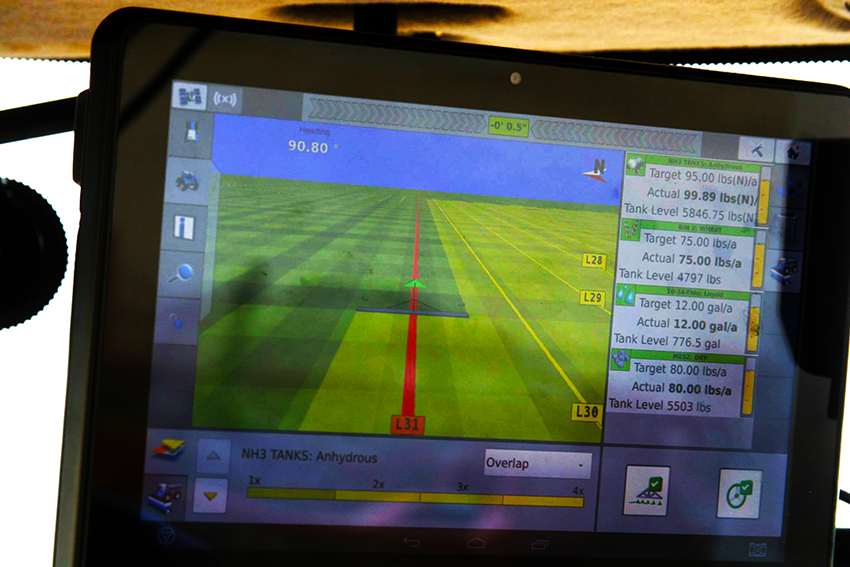 TMX 2050. Trimble.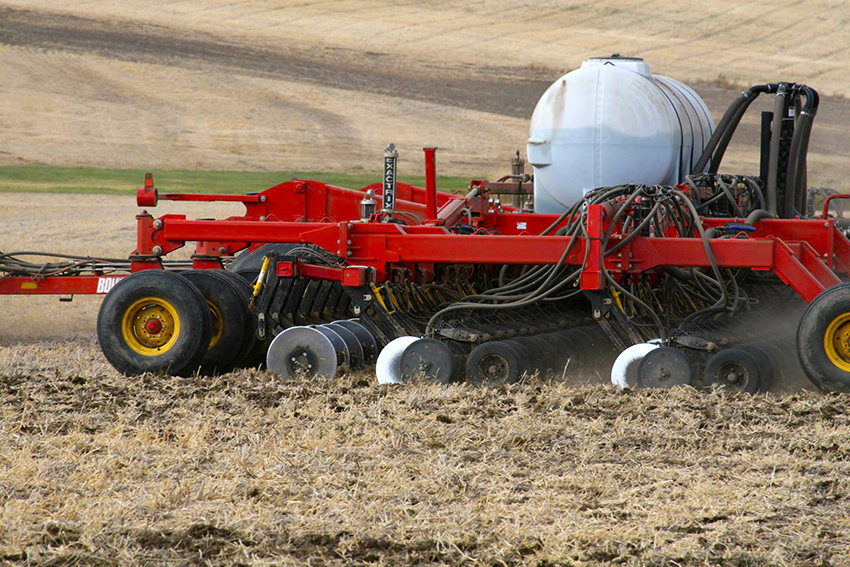 Excellent sealing.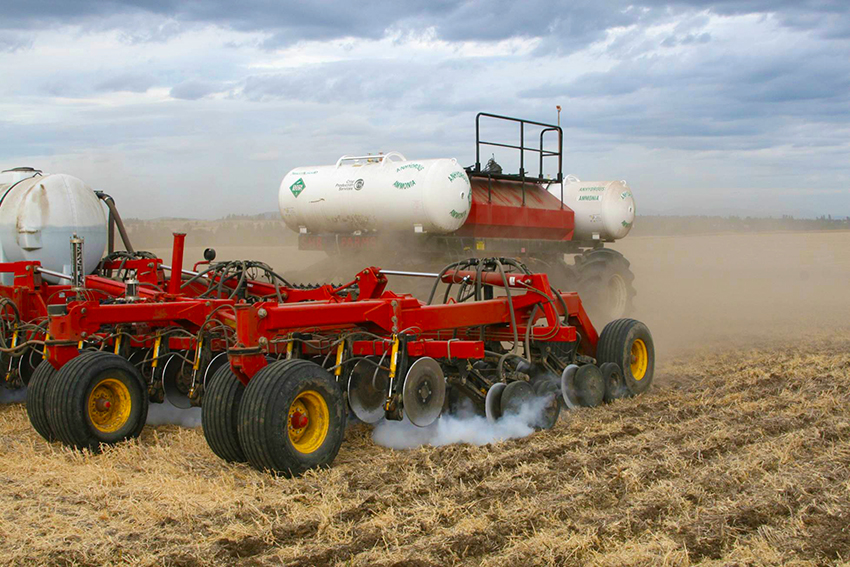 Exactrix in Series 3 with Threaded TIO's, Sealing well, TAPPS formulator, absolutely current design with TMX 2050. Liquid streaming flows of NH3 when engaged in the band at a depth of 4 inches.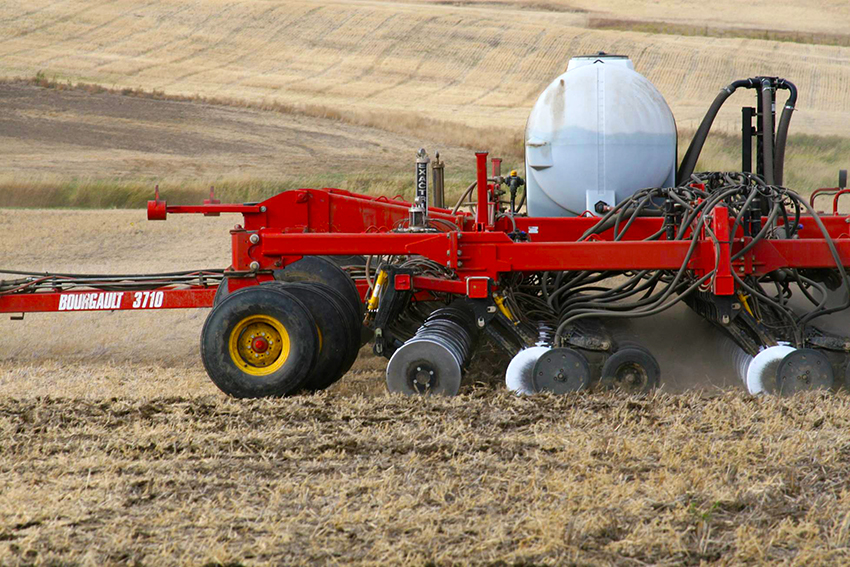 Hard to tell it is applying NH3, Exactrix Liquid NH3, at 1% CV of application…formulating TAPPS.

Good seed placement, Good TAPPS formulator functionality.

Tim and Charles made several changes to the Bourgault Bander, added threaded TIO holders, set up in Series 3 2KC with Laminator, with a pump rpm of around 215 to 233 .

Twin Tanks supplying NH3 with 2 inch valves. The Laminator has been set up natural.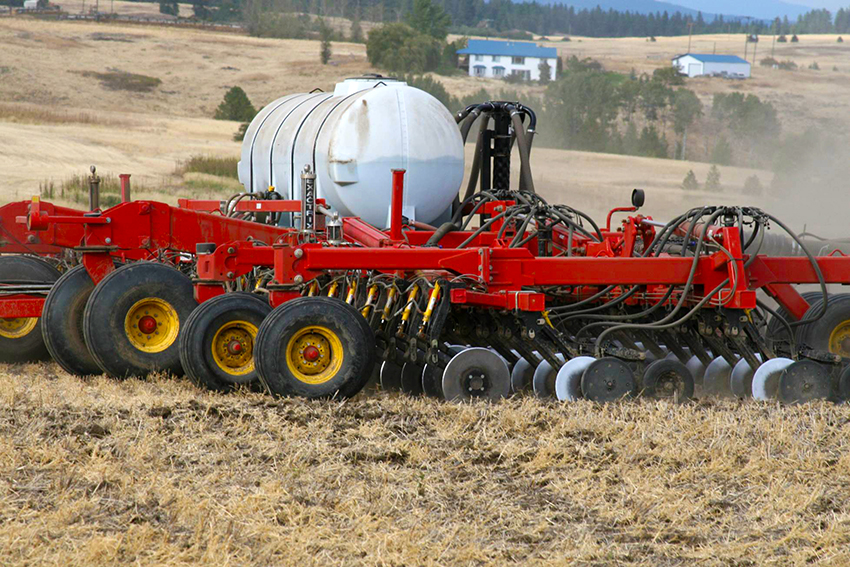 Hydraulic down pressure on openers, seed opener pressure is adjustable in the cab.

Shallow areas at rock outcrops force the opener to move up and down rapidly. No damage to the opener and good chance at keeping subsurface rocks in a subsurface mode.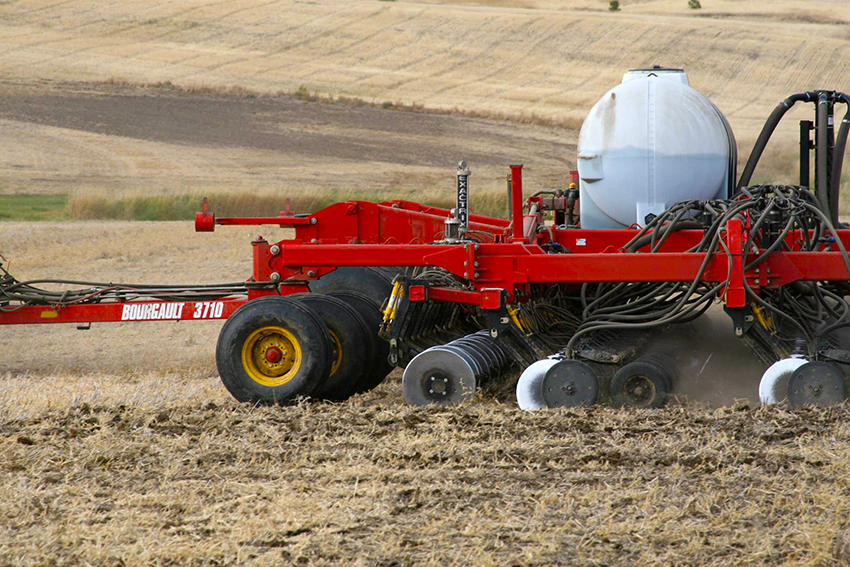 Pretty darn good. Good opener movement with hydraulic action. Parallelogram action improves opener performance and engagement angle. The old Deere swing arm design is not a competitor for this machine.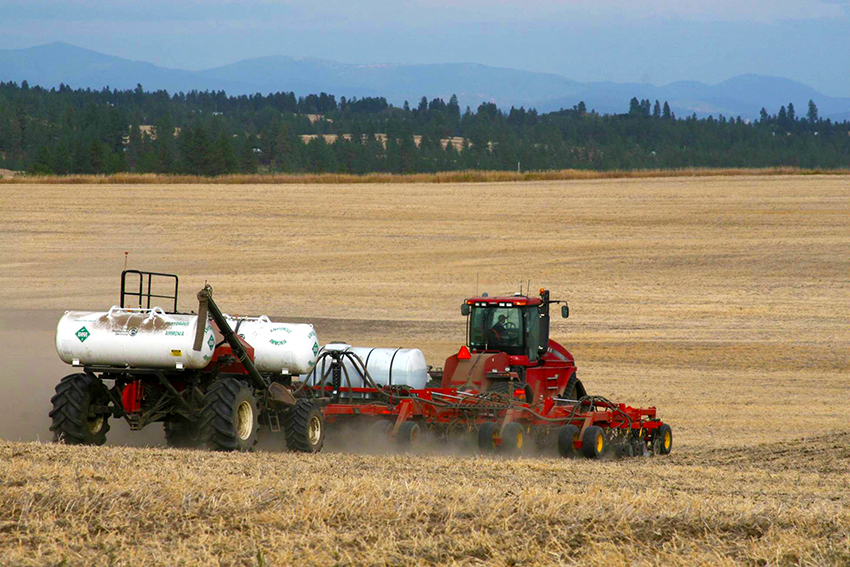 Wood Road, SHB. East Side of Wood Road and South of the Headquarters SHB. Shallow soils, a little rocky in a few places.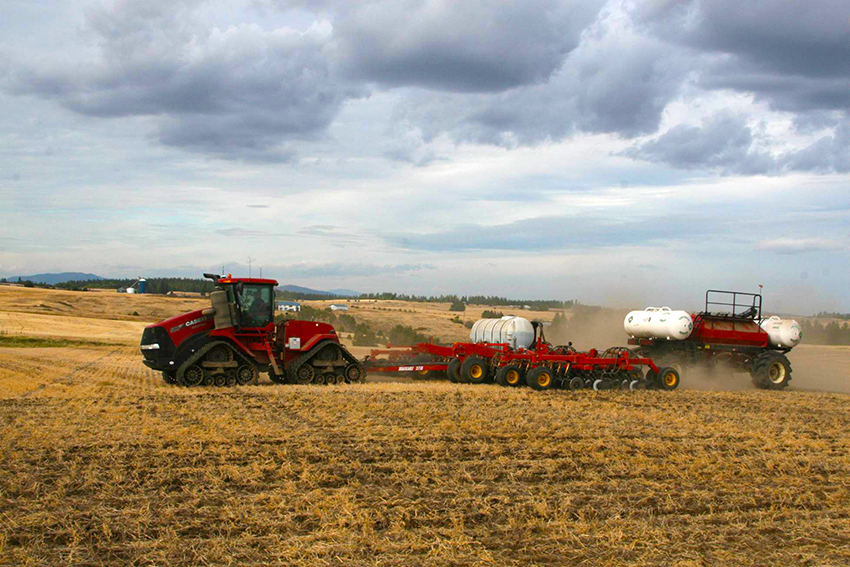 Shallow soils can raise good crops, one field averaged 94 bushels per acre, winter wheat, in VRT-Site Specific application with Exactrix.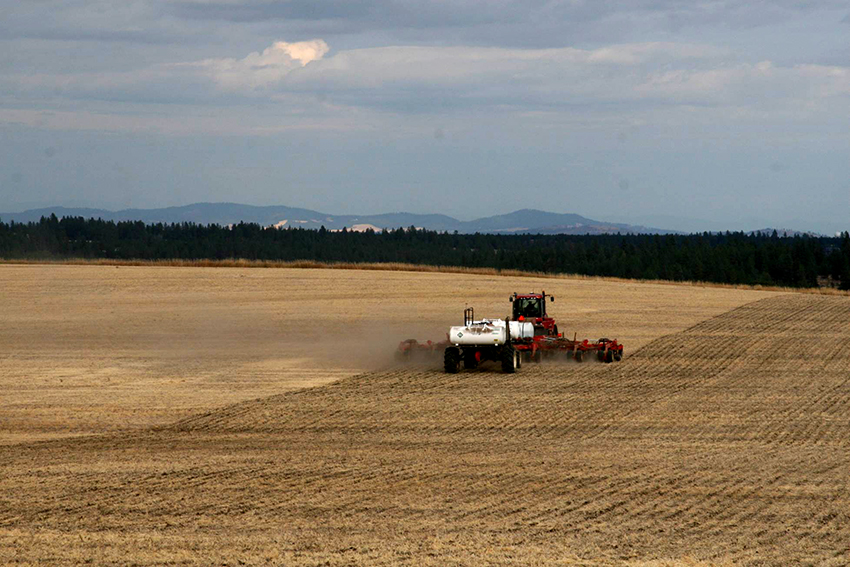 Excellent seeding technique. Very impressive, best I have seen this fall of 2017.

Seeding winter wheat into yellow peas, 95lbs. N as NH3, 12 gallons of APP/ATS, AZn.

This field had no prescription, but surely needs one.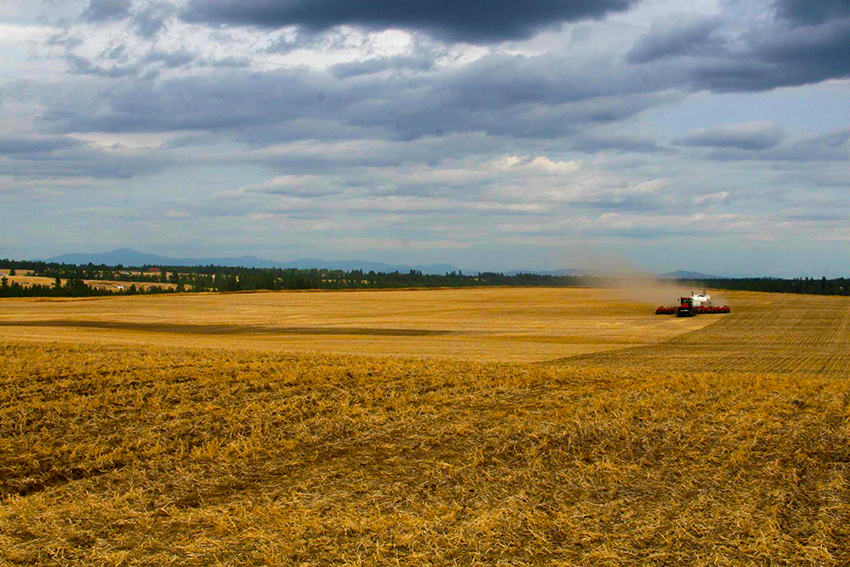 Let's Roll at 6 mph at 50 feet at .7272 acres per minute, NH3 series 3 Laminator Flow at 16.290 gallons per minute, 212 rpm, TAPPS Formulator Flow of 8.72 gallons per minute, 180 rpm APP/ATSZn

Target Rate, 95 lbs. N as NH3 and 12 gallons APP/ATS per acre.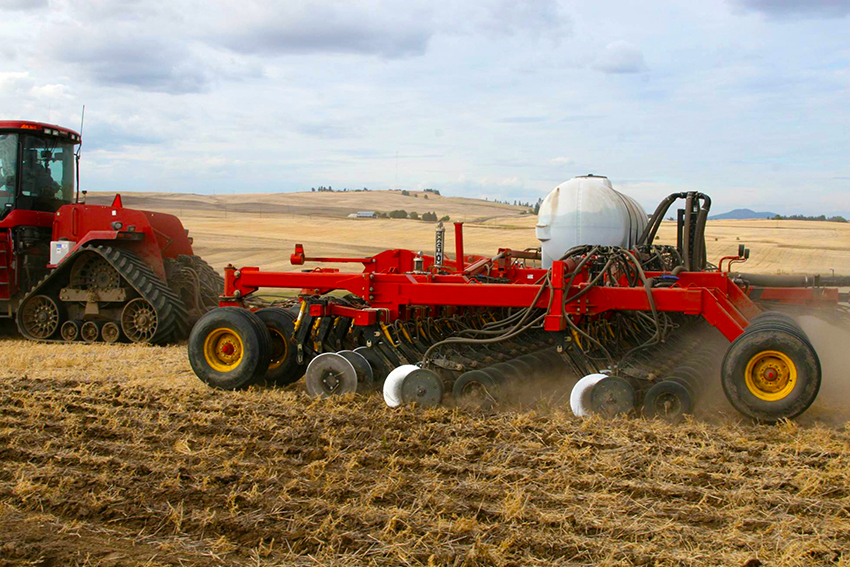 A great shot of the Bourgault 3710 opener action of a very good heavy duty machine.

Full approval from this engineer. Flight qualified for tough conditions.

Congrats to SHB, Tim and Charles did a good job of keeping the machine current on the job with advanced technology with tremendous paybacks.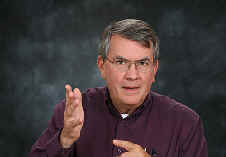 Your Great Plains Reporter.
GJS
---
Liquid Rhizobia, http://agproducts.basf.us/products/vault-np-soybean-liquid-inoculant.html
Ferrilene, http://www.helenachemical.com/products/micronutrients-specialized-nutrition/ferrilene/
DeKalb, Iron Chlorosis Tolerant Beans. http://www.dekalb.ca/soybeans/varieties
Exactrix TAPPS and TAPPKTS formulators. www.exactrix.com/EPM.htm
Exactrix Mustang Openers, www.exactrix.com/mustang.htm
Exactrix SRS. http://www.exactrix.com/Broadcast_08_09_2017.html
KMS, https://www.diamondkgypsum.com/pdf/Diamond%20K%20KMS%20Potassium%20Magnesium%20Sulfate.pdf
Single Super Phosphate, http://www.cropnutrition.com/single-superphosphate