Return To Main Page
See all our previous broadcasts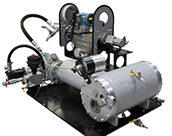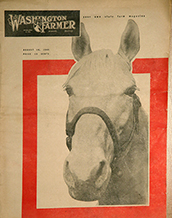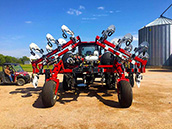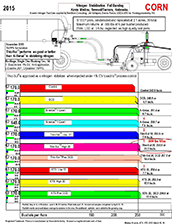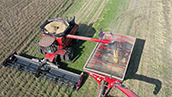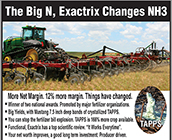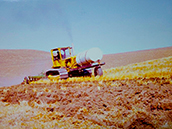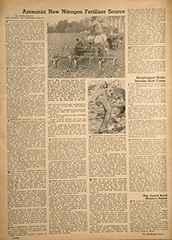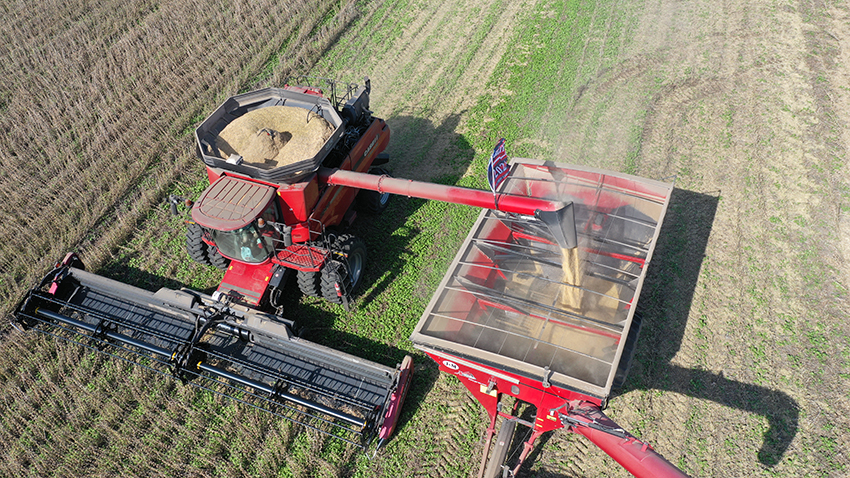 Oct 12, Beemer, NE, Fumigant Cover Cropping with Pacific Gold Mustard, High in Glucosinolate will drive yields higher every time.
More Yield in Corn and Beans, about 10% to 15% more yield in years and years of testing in the western United States in Idaho and Washington State.
No-tillage Optimized Nutrient Rates, An ideal field for Exactrix Mustang TAPPS and TAPPKTS No-tillage high speed fall banding in Nebraska conditions.
Ammonia is a good Buy all the way to $2,000 per ton in today's economics.
You can get ready for Green Play Ammonia at $100 to $300 per ton.
Exactrix owners please call Exactrix General Offices and get a 5 to 7 year contract for
Zero Carbon delivery to your farm in 2023 to 2025.
Set your Exactrix TAPPS and TAPPKTS plus TraFix Zinc High Speed Tool Bar at .6 of the University recommendation.
$2,000 per ton NH3 is $1.22 per pound of N…..and you will not use as much because of technology of Exactrix.
Tell your agricultural banker that you still need to use a lot less Exactrix NH3 to get more.
Follow the well maintained, Exactrix Yield Curves in Irrigated Kansas, Oklahoma, Texas and Nebraska Conditions.
The best economic rate is at .6 of the University recommendation for 300 bushel per acre corn
with liquid streaming flows of Exactrix.
110 lbs. N per acre or about 26 gallons of Ammonia Nitrogen.

Sulfur is key in NUE and great results up to 10 gallons of Ammonium Thio-Sulfate (28.9 S and SO4 and 11 lbs.
N)will raise a good crop…


Most soils need 10 lbs. P or 2.5 gallons of APP, Ammonium Poly Phosphate.

Always use Trafix Zinc Sulfate at .5 gallons per acre.

Spend No More

than 12% of the Gross Income.
There will be more money in your bank account at the end of 2022
with Exactrix TAPPS and TAPPKST plus Trafix Zinc.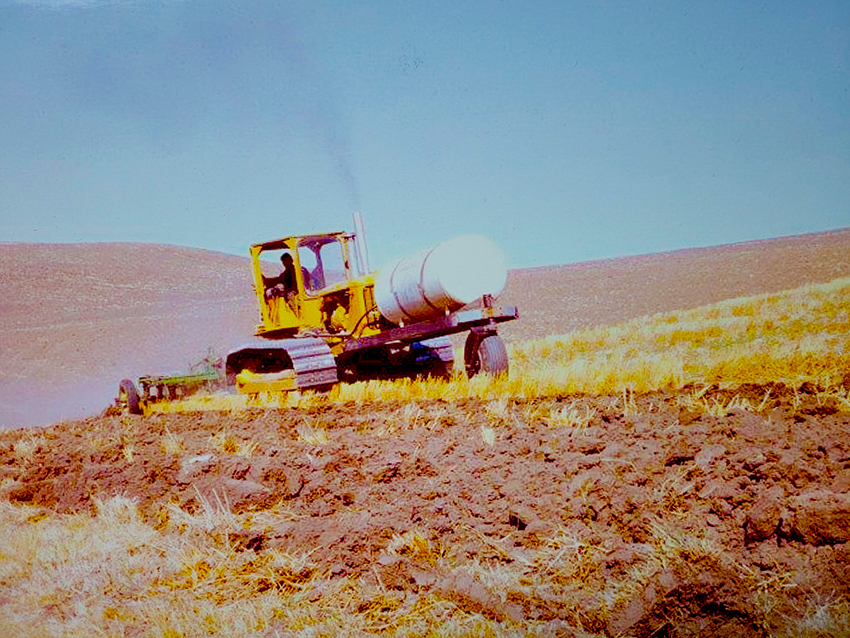 Here is the good News in the Early Years of Anhydrous Ammonia of the West Coast and also Mississippi.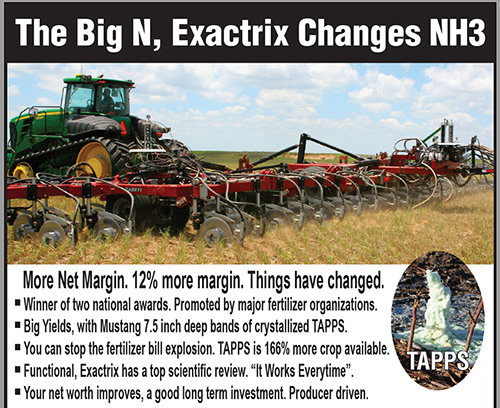 Exactrix® Plots a Solution.
Thio-sul® gets a little more, about 11 bushels.
No-Till, Fall Banded. Kevin Medow, Land Values ready for upward trend.
It takes Less to Raise More.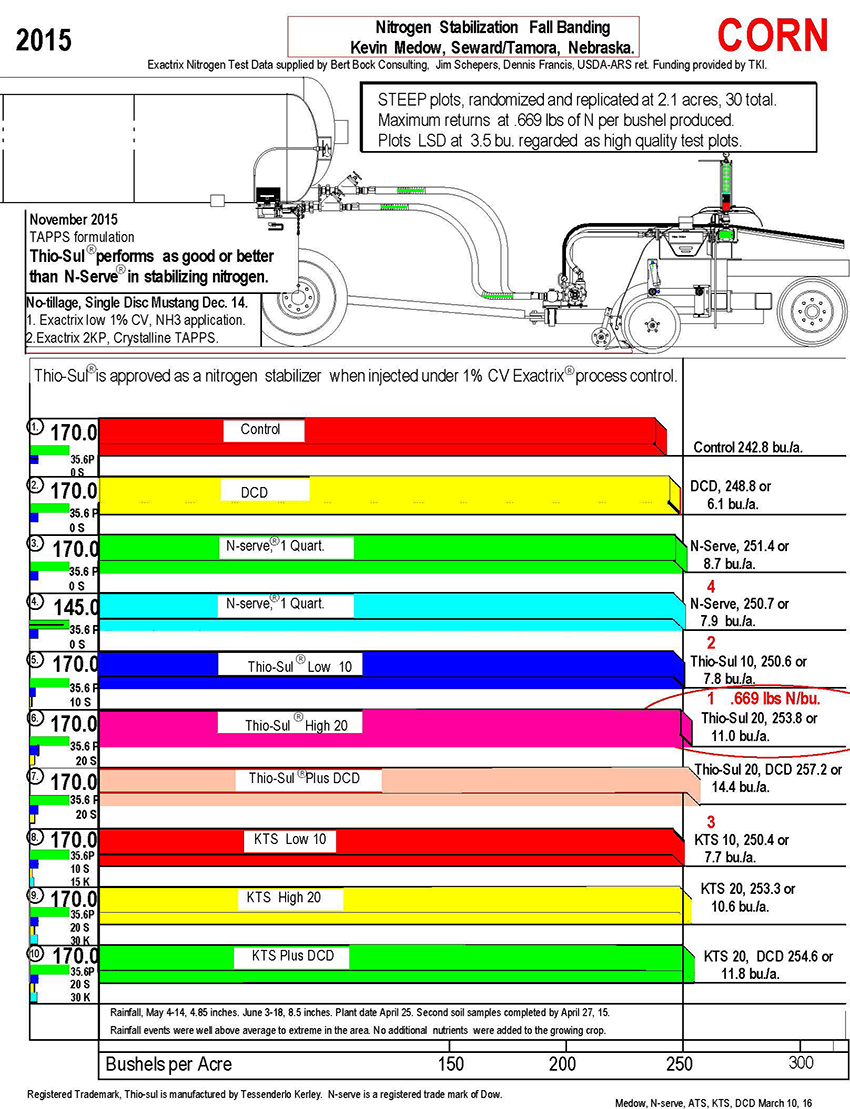 Historically Speaking…..Ammonia is not over priced as it has been in the past.
We have misapplied ammonia for a long time.
Ammonia works really well because it is placed deep at 7 to 8 inches in the soil with No-tillage.
Anhydrous Ammonia was not well understood until recently.
The Big Elephant, Cominco American described NH3 as a plant food and that corporate statement is totally
incorrect in today's economics and agronomy.
Ammonia is a soil placed stimulant that can be easily over-applied with bad equipment or improper recommendations
from the fertilizer industry and University Systems.
Without the National Fertilizer Development Center….the TVA we are lost souls. Controls are required.
Only the soil provides a feeding source based on balanced and uniformly applied (1%CV) NPKS,Zn Mn nutrients.
The No-tillage soil must have soil placed stimulants to drive yields for this year and years to come.
In No-till placement using Binary Bands the commercial hybridized plants will follow the Exactrix®
stimulant bands of NPKS plus Zinc….. and weeds will starve.
Circa. 1948/1949 in Southern California, San Francisco and Pittsburgh, California.

Anhydrous Ammonia moves ahead with the help of Shell Chemical.

One thing the Shell Engineers got right. They used orifices to control the NH3 flow and changed the orifices for different rates.

In 1932 irrigated orange groves (Orange County, CA) were lateral treated with Ammonia bubbled into the water flow. This was called Nitrogation™.

In 1939 fumigation shanks were used to place ammonia in the soils of California. This was called Nitrojection™.

Yield increases were reported. Yields improved 15% to 20% and California wheat could increase about 700 lbs. per acre.

NH3 was better for the soil since it is evenly applied into the soil with orifices as compared to dry spreading of AN and AS.

Better than Ammonium Sulfate in yield and cost. Also timely available to the crop.

Better than Ammonium Nitrate in yield and cost. Also timely available to the crop.

Ammonia should be only applied in soils with good tilth. Dry soils do not work well.

Ammonia was priced at 12 cents plus 2 cents for freight. In today's prices and adjusted for inflation the cost is $1.51 per lb. N.

The Ammonia freight bill from Pittsburgh, California to Pendleton, Oregon was 21 cents per lb. of N adjusted for inflation.

Ammonium Nitrate was priced at 33 cents Ammonium Nitrate seems like a good buy. Adjusted for inflation the cost is $3.56 per lb. N.

Adjusted for Inflation wheat was $24.75 per bushel when the market peaked at $2.29 cents per bushel in 1947.

Indiana, Illinois yields for soft red wheat was 23 to 35 bushels per acre most likely following Alfalfa and the soils were manured.

The Nitrogen rates were typically around 50 lbs. N per acre in Pendleton Oregon wheat land soils.

Ammonia rates in California were up to 200 lbs. N per acre or $300 per acre adjusted.

Ammonia can be made from Natural Gas rather than electricity. More details in the article.

Ammonia is 40% the cost of other fertilizers types in 1948. Ammonia prices were was related to the cost to build and transport the material.

Shell was probably building the ammonia for 4 to 6 cents per lb. Later in 1962 Ammonia was built and sold for 2 cents using Kellogg Single Train Compressors.

At Pendleton, Oregon NH3 can be custom applied for $7.00 to $7.50 per acre at 75 cents for the tractor and applicator and the balance of 50 lbs. N.

In Mississippi engineers progressed with the use of Aqua Ammonia. A lot of volume was required.


---
"Yes it is true, 70 years of mistakes and 25% of our national legacy, the productive top soil lost due to shank nutrient application with extreme pollution of our lakes, rivers, and gulfs."
"These discovery facts have made Ammonia the best Nitrogen source because of Exactrix® and No-till Single Disc, high speed application."
"Remember to Control the things you can Control." "Get good science on your side of the fence with Exactrix engineering. "
---
Here is the incorrect News that eventually surfaced after Shell's introduction by Mr. F.H. Leavitt of San Francisco.
Shell Engineers got the 16 inch band spacing wrong.
The band spacing was discovered to best at 9, 10 inch or 12 inch spacing for wheat tillage systems
Extension makes a mistake.
Arthur S King of Oregon State stated that ammonia would break down residue in trashy fallow.
Extension did not realize the tall wheat

varieties like Omar

would produce way too much residue with a good deep banded nitrogen source.

This plant stimulation factor alone of too much top growth was creating a harvest mess and difficulties in residue management.

The tillage problems became massive and only solved with burning and the plow.
Extension of Oregon State makes a very big mistake.
Arthur S King felt that Ammonia would help considerably for reducing soil erosion losses in much of the Columbia Basin.

Arthur S King forgets about Alfalfa and all the tillage required and King marches like a lemming to the sea.
Ammonia goes to -70 F when placed in the soil as a gas.
Ammonia is placed in two phases with all ammonia systems that meter NH3.

Most Ammonia N is released as a liquid at -28*F, 15% is gas state N.
Exactrix® only is applied as a liquid NH3 using a terminal injection orifice in a streaming flow and high 1% CV of application.
A Terminal Injection Orifice. Liquid streaming flow is like Aqua Ammonia where rates are reduced.

No freezing lines result in high quality delivery in wet soil conditions.

100% liquid flow is applied at ambient temperature with no freezing openers or mud balling.
For certain the shanks of the applicator is greatly responsible for the Soil Erosion of the Columbia basin…it was not the ammonia that created the problem.
The heavy tillage required for shanks to pass through the soil residue required burning to the crown and many more tillage trips.

The Shell Engineer's applicator engineering was the problem. Plow down of Ammonia in the fall became a solution to residue problems.

For certain tillage was required to pull the machine through the trash.
Erosion in the Columbia Basin increased dramatically in 12 years. Why? Arthur S King had no idea that Alfalfa would be plowed out on 30% to 45% of the land.
It was the loss of Alfalfa and cattle on the land.

Then came the bigger tractors at 200 to 300 hp using diesel power.

Going into heavy soils of glacial loess and volcanic ash soils applying Anhydrous Ammonia.

Applying with deep banding requiring heavy shank applicators and soil inversion or plowing tillage every year and every second year.

It was the lack of good engineering by Shell, and University Ag Engineers that destroyed the soils of the Columbia Basin in a greedy race to drive land values.
Something had to change….and by 1974 it did change forever. No-tillage arrived.
An article from the Washington Farmer - August 1949
HISTORY OF AMMONIA
Your Great Plains Reporter.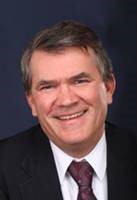 Guy J Swanson
Exactrix® Global Systems
4501 East Trent Avenue
Spokane, Washington.99212
509.254 6854 office.
509-995-1879 cell.
exactrix@exactrix.com
A Kiwi Bird Told Me so….. Never forget Mr. Haney and his shell game. Inventory of the wrong thing is a killer, but worth a good laugh.