Rock Solid Optimism with Strength in Wheat.....Agrimoney.com | China data put ag commodities on front foot
Markets change as producers get a breather from high nutrient prices….More powerful economics coming with TAPPS, TAPPKTS and Hydra Hume.
Yields are in the 240 to 275 bushel/A range based on October 15, 2013 reports from irrigated Nebraska and Kansas. Lorin Koehn reports top yields in the 272 bushel range.
Results from Lorin's test plots indicate there is no need to go above 160 pounds N as NH3 with Exactrix TAPPS.
The Best Economics are between 140 to 160 pounds N as NH3 with TAPPS.
Yields go down after 160 pounds N as NH3…With Exactrix TAPPS and TAPPKTS with Hydra Hume…Yields come up fast and peak with high Nutrient Use Efficiency.
World Markets are much more dynamic. As China takes advantage of the Pacific Rim Ports and US Transportation Infrastructure.
The US corn price has dropped to a wonderful level in the Orient.
http://www.agrimoney.com/marketreport/morning-markets-china-data-put-ag-commodities-on-front-foot--2347.html
China has good growth at 7.8%....Cotton, Beans going to China as demand is driving volume at a good price....and now PNW wheat moving to market...
There are more ships than normal for this time of the year in Pacific ports. The large grain ships have been spotted the seaports of Seattle , Tacoma, Grey's Harbor, and Portland....the most amount ships in 18 months... moving corn and beans from Nebraska and Iowa into the orient via the trans-continental railroad system of UP and BNSF.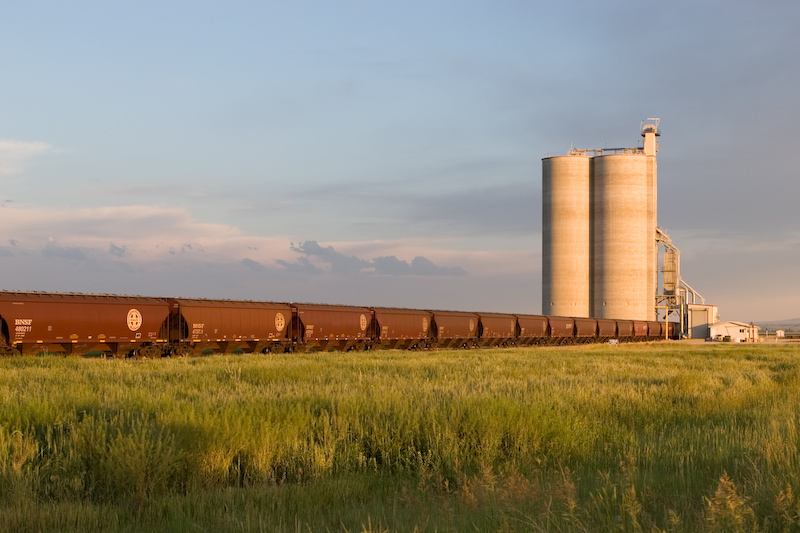 BNSF
The Power of the US Rail System. More Exports….the AP says the high export level is because of the US drought from last year...The American Farmer answered the price opportunities and the free markets went to work...... the supply of the corn and beans is very reasonably priced based on the 100 million acres of corn driving the corn price down....whereby 80 million acres is normal in corn production.
Wheat is strong…with South America showing weak numbers in wheat. Wet conditions in the Black Earth farming area of Ukraine has reduced seeded winter wheat acres.
Cost of Ogallala irrigated Corn production is between $850 to $1,000 per acre….Some farmers are caught in a land price squeeze in the corn belt…..and machinery business has a falling tide.
There will be some drop in land values….with farm machinery auctions giving notice of the agricultural strength.
Look for a stark reduction in corn acres.....as soybeans become the best bet.
Exactrix TAPPS Formulators and Mustang Tool Bars make nutrients 166% to 200% more crop available.
Variable Rate Site Specific Application at 1% CV of application….allows up to 10 management zones.
"At any price commercial fertilizer is too expensive."
Get a little more and use a little less and there will be 12% more net margin every year.
Exactrix TAPPS and Mustang No-tillage tool bars with advanced controllers get the job done.
A new scenario to announce, supply to be greater than demand.
A Falling Ammonia price.
The Super Cycle appears to be over....with the initial weakness showing between Sept. 2012 and March of 2013 this year in Argentina....with the Potash investment in South America falling apart as Vale and the Argentine government throw in the towel.
Plan for lower cost NH3 by next spring.....Maybe not locally but worldwide...several NH3 plants coming on line.
Agrium backing away from US NH3 market as Yara and BASF plan a giant NH3 plant in the Gulf of Mexico....Australia, Big N or Intect rebuilding a shuttered plant in Louisiana.....and Egypt Orascom building in Iowa...several offshore investors build new NH3 plants in the US...including CHS at Jamestown, North Dakota
Will Agrium reopen at Kenai, Alaska?....as the low cost gas supply improves in Alaska....and NH3 becomes a supply driven product moving to market with more supply than demand.
Alaska Journal of Commerce
Agrium Corp. is doing an assessment of facilities and equipment at its closed ammonia and urea fertilizer plant at Nikiski, and will have about 50 people at work at the facility, mostly contractor employees, through late summer and early fall.
The company shut down the plant in 2007 when Cook Inlet gas supplies tightened, but the uptick in exploration and new development work has encouraged Agrium to take a look at whether the plant could be reopened, said Steve Wendt, the company's manager for the facility.
"At this point Agrium is only evaluating the state of existing equipment. The company is not making any decision whether to resume operations at the facility at this time," Wendt said.
What's most important is whether enough new gas is available, and Agrium understands that the needs of regional utilities must be met first, he said.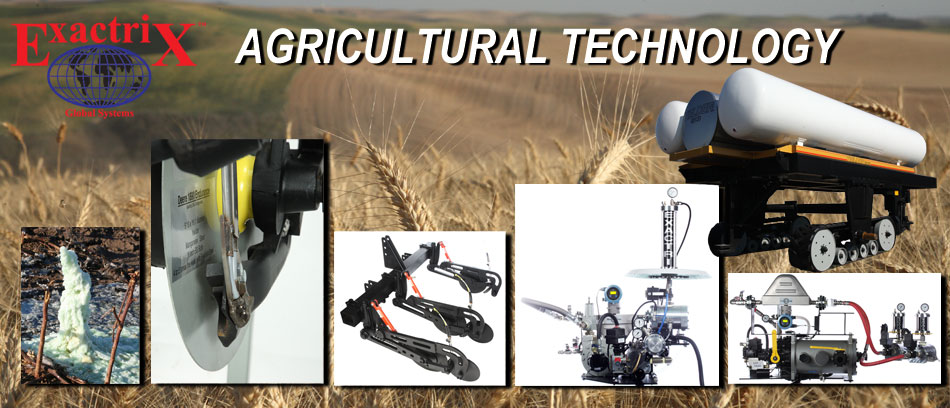 Phosphate supply building.....some special news in Morocco to build Super Phos for export.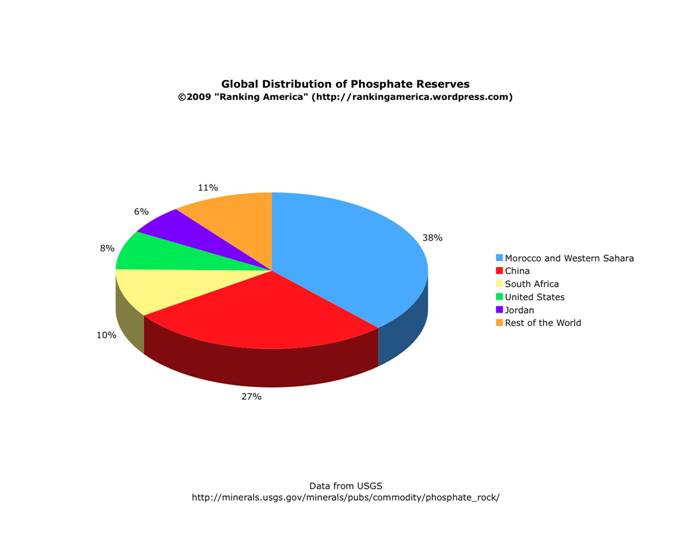 Morocco….the greatest mineable phosphate deposit on earth.
The table below summarizes the plants, products and approximate capacities of the most recently built complexes.
| | | |
| --- | --- | --- |
| | Maroc Phosphore II (Safi) | Maroc Phosphore III & IV (Jorf Lasfar) |
| Sulphuric acid | 3 units, each with a capacity of 1750 tons/day | 6 lines, each with a capacity of 2300 tons/day |
| Phosphoric acid | 3 units, each with a capacity of 500 tons/day | 8 lines, each with a capacity of 500 tons/day |
| Phosphoric acid concentrate | 3 units, each with a capacity of 400 tons/day | |
| Diammonium phosphate (DAP) | - | 1000 ktpa |
| Triple superphosphate (TSP) | - | 400 ktpa |
| Ammonium sulphate phosphate | - | 200 ktpa |
| Super- phosphoric acid | - | 80 ktpa |
With the construction of Maroc-Phosphore V and VI and two other complexes at Layoun and Ras Sim, OCP plans to be producing 24 000 ktpa phosphoric acid by the year 2000.
Exactrix TAPPS and TAPPKTS….In No-tillage Application. Two National Awards.
Further Developed Supplies of Phosphate at Mine Verte.
2010…The project will be called the Mine Verte, or "green mine," and it will be a fantasyland glorifying the country's mineral inheritance. The plans are grand, in the Dubai style. As is the fashion these days in Arab monarchies, the Mine Verte will be environmentally sustainable, thus the "green." Fossils hidden in OCP warehouses will be displayed in a sparkling museum powered by wind and sun. A depleted mine will be transformed into gardens, performance spaces, and housing for OCP employees and other visitors, all designed by top French and Moroccan architects working with London-based environmental consultants BDSP. Plans for a "mega-amusement park" on the premises include an equestrian center, a cable car, and an indoor ski slope on a pile of mine waste. Even bungee jumping made the list; the King is a thrill-seeker, fond of jet-skis and sports cars, who once flew his Aston Martin DB7 to London for repair. In all, the Mine Verte will be a glittering monument to geologic good fortune.
Phosphate, when used as fertilizer, is the irreplaceable engine powering modern agriculture, and its reserves are in decline almost everywhere except Morocco. Most phosphate mines, including those in the U.S., which produces 17 percent of the global supply, have been in a downward spiral for the last decade, running out of quality rock and hindered by environmental regulation. That has forced companies to look farther afield for additional supplies. Earlier this year, Mosaic spent $385 million for a 35 percent stake in a Peruvian mine to supply rock to its phosphate operations in the U.S. and South America. Meanwhile, Australia's mining giant BHP Billiton (BHP) has been threatening to take over Canada's PotashCorp (POT), a major supplier of both potash and phosphate.

" Only your imagination limits your progress."
www.exactrix.com/dewi.htm
Exactrix owners see even more powerful economics with NH3 since storage on the farm makes the decision to fill-up highly profitable.
Exactrix producers only use 60% of the university recommendation for N.
Storage and handling is much less at 60% total tons and therefore storage is the secret to low cost production.
In a falling market Urea, URAN and UAN are way overpriced since these higher cost materials come from high priced base root ammonia…the 2nd and 3rd tier products are in a price and margin squeeze. Directly applied NH3 application is always the winner in a falling market.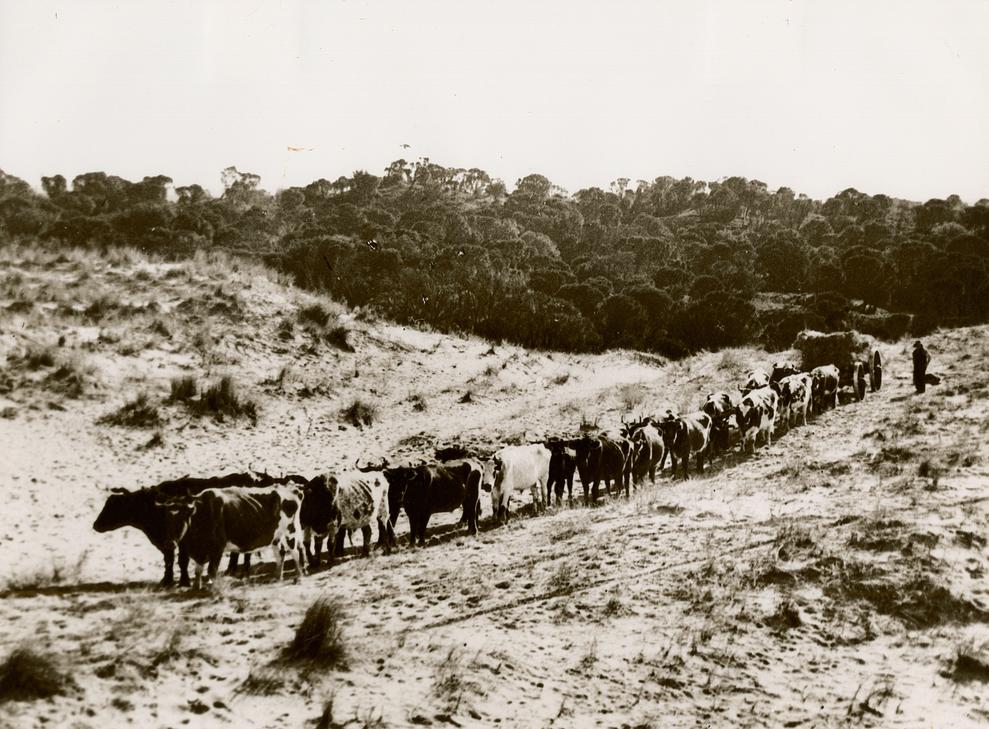 Timely deliveries are not a problem.
The marketer of NH3 has no storage and delivery must be made. The weakness of marketing fertilizer is storage.
On farm storage allows powerful economics in falling prices…because the producer has the storage and the marketer comes calling to find a home for the NH3.
Producers with on farm storage can wait it out….no need to rush to the fill-up…let the rock fall.
Keep your NH3 tanks at 50%...lower prices are predicted 70% of time by next spring.
NH3 in 2015 should be in the $300 to $400 per ton range. 2016 to 2017 indicative of $250 per ton as more plants come on line.
Made in Kansas….Montezuma Tool Bar in No-tillage at Lyons, KS. Banding at 7 inch depth at 12.5 mph.