Exactrix Nutrient Management Seminar.


Improving the Net Margin 12% under 2016 production pricing

On Dec. 7, 2015, from 8:30 AM to 3:40 PM at the Holiday Inn South West, 2500 Tamarin Road, Lincoln, NE.

Join us for this educational Exactrix Management Seminar, Monday, December 7, 2015 in Lincoln, NE. Mark your calendar and reserve early! This is a management business opportunity that you cannot afford to miss!
"Too Much Nitrate."
Monday, December 7, 2015
Holiday Inn Southwest
2500 Tamarian Road
Lincoln, NE
Cost to attend: $150.00, includes lunch.
Rooms reserved under group rate

Contact Pam, 509 535 9925

Featuring noteworthy speakers including, Dr. Jim Schepers, Dr. Bert Bock and Paul Jasa; Exactrix producers, John Niemeyer and Steve McCasland; Ag Economist and Manager, Joel McClure; VRT-Site Specific Expert in long rotation cropping., Lanny Faliede; and the pioneering developer of TAPPS and no-till single disc openers, Guy Swanson.

Speaker Presentations:

8:45 AM to 9:15 AM - Dr. Bert Bock, Consulting Agronomist, Tessenderlo Kerley, Florence, Alabama, Kevin Medow Video, Evaluation of Nitrification Inhibitors, N-Serve®, Guardian® DCD, Thio-Sul®, KTS®.

9:15 to 9:45 - Mystery Speaker, There will be a Mystery Speaker. Who is the Mystery Speaker? Expert in water quality and nationally recognized?

9:50 to 10:20 - Lanny Faleide, Sat Shot, Fargo, ND, New Satellite Map Technologies, Rapid Eye.

10:20 to 10:40 - 20 minute break.

10:40 to 11:30 - Dr. James Schepers, USDA-ARS-Retired, Global Nutrient Management Expert . Developer of N management tools in corn.
Connected to the needs of producers world wide.
Author and recognized as the leader nutrient efficiency.

11:30 to 12:15 - Joel McClure, Why Exactrix Variable Rate Works So Well. Great Plains Lowest Cost Producer in Dryland and Irrigated, Using TAPPS and TAPPKTS, AZN to maximize returns with very good yields.

12:15 to 1:00, Box Lunch

1:00 to 1:50 - Paul Jasa, Ag Engineer and No-till Management Specialist, Managing Low CEC, Sandy Soils in No-till.

1:55 to 2:35 - John Niemeyer, Cortland, Ne. Corn on Corn production, Nutrient Management under extremely heavy rainfall.

2:35 to 3:15 - Steve McCasland, Yuma, Colorado, Raising high yielding corn (316 bu./A) in sandy soils with good water. Video Presentation

3:15 to 3:45 - Guy Swanson, Exactrix Global System, Review of Exactrix products and test plots, production costs, VRT-site specific and best rotations.

Learn how over applied or under applied nitrate results in yield loss. Learn how Thio-Sul® works with TAPPS and TAPPKTS.

A man-made profitability problem, nutrient efficiency with high commodity prices continues into the period of low commodity pricing.
When the margin gets close, nutrient management becomes critical. For society, long-term success is assured with nitrogen stabilization at reduced rates.

Talk to the Exactrix producers who are resolving the nitrate leaching problem in Corn, Wheat, Soybean, Milo and Cotton.

Many producers are looking for more yield by improving nitrogen use efficiency to levels of .66 lbs N per bushel. Review and compare Nitrogen stabilizers with Exactrix Technology. Does KTS work in the TAPPKTS band?

Good Yields with Less Nutrient, Fall or Spring Banded. Powerful Side Dress treatments of Kansas Winter Wheat and Nebraska Corn is discussed.
Exactrix producers get maximum nutrient uptake with stabilized Thio-Sul®; Exactrix TAPPS. Find out how 170 lbs. N made 257 bushels per acre!

Assure your long-term success with Exactrix TAPPS yielding 12% more net margin.
Contact Pam at 509 535 9925 to reserve your seat for this outstanding seminar.
Contact Guy Swanson for additional information at 509-995-1879.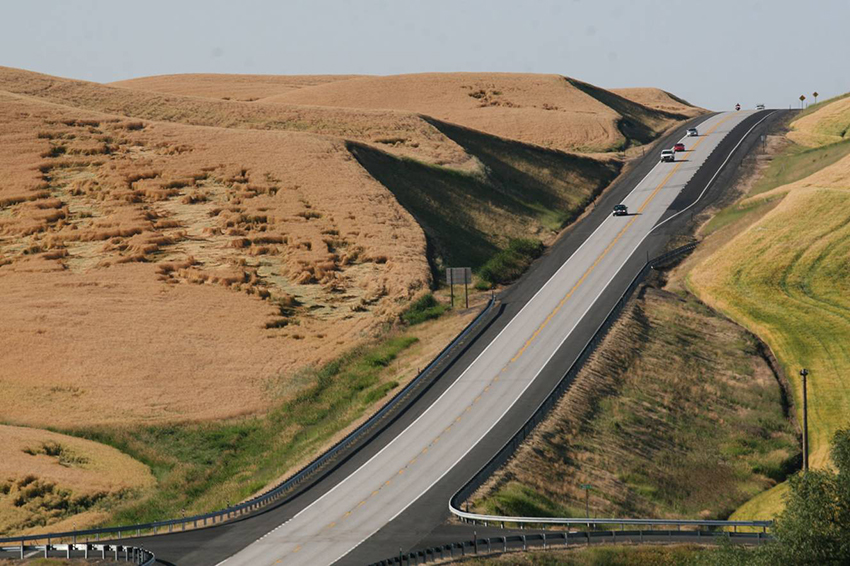 Just ask, there is an answer. As ag economist Ben McClure says, "It is always fun to talk about big yields but it is net dollars that count."
Can you band TAPPKTS Variable Rate Site Specific with your Mustang Tool Bar at a 6-inch depth, and allow the economics to prevail?
The cost is about $25 per acre in a custom operation; in irrigation improvements of $60 to $150 more net income per acre. That is a time proven program from Exactrix.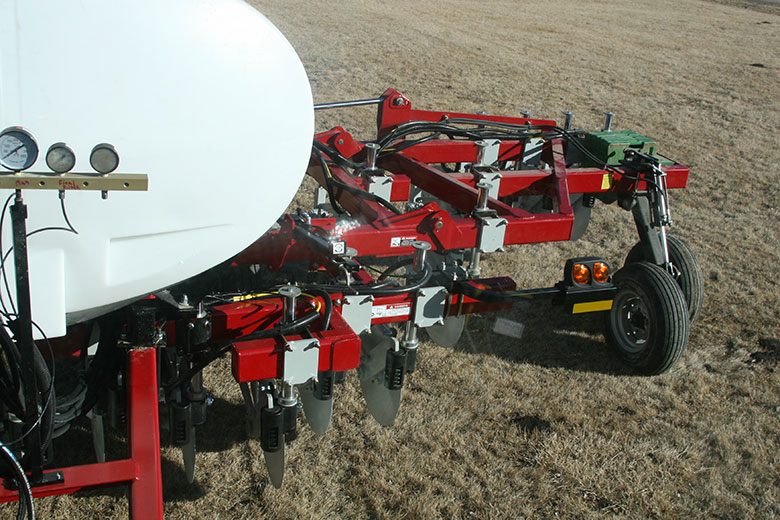 Nebraska producers, using Exactrix Mustang openers, produce good yields with up to 50% less input cost for commercial fertilizer in a No-tillage system. The Case 930 Tool Bar at 30 feet is set up with Mustang P51C openers on 15-inch centers; 1,000 gallons of Liquid and 2,000 gallons of NH3 trailed;
Exactrix TAPPS formulator.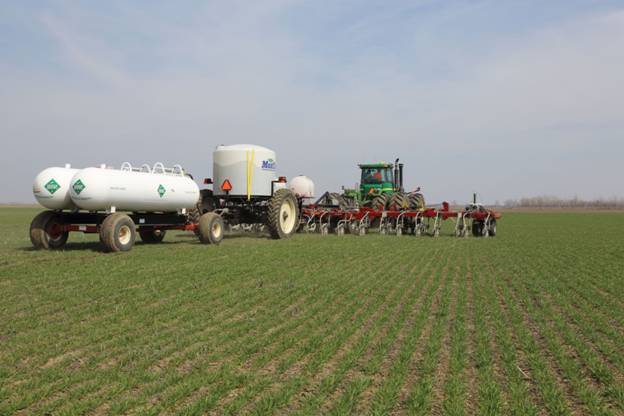 Side dressing of winter wheat also allows management to keep the fertilizer in the tank, until the rains and the snow soak the wheat lands of the Great Plains. When the soil probe indicates a bigger crop can be raised the producer has low cost options. The Exactrix tool bars are immediately available to tackle the big winter wheat fields of the Great Plains.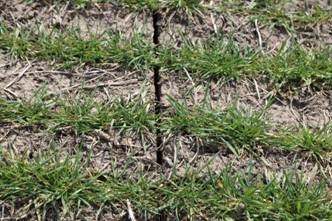 Yield bumps of winter wheat are typically 20% when TAPPS is deep banded and applied timely. Virtually no damage results with Mustang swiveling single disc openers.
Exactrix P51 Mustangs
Outstanding Video With Kevin Medow and His P51 Mustangs
From The Palouse in Eastern Washington .. See and Hear Eric Odberg Discussing Variable Rate Application With Guy Swanson Video 1
WSU World Class Face to Face Video Production featuring Eric Odberg - Farmer to Farmer Case Study: Precision Nitrogen Application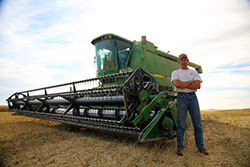 Eric Odberg