Exactrix Advanced Education producing 12% more net.
Exactrix Training, Seminars and Power Information for more margin.
Don't Miss This Outstanding No-tillage Fertility Meeting.

This Is The 10th Annual Great Plains Crop Production Meeting.

Colby, KS, Follow I-70, Comfort Inn, 8:00 AM Dec. 7, 2017, Pearl Harbor Day. Click here to register.

Bottom Line Economics Improved At Least 12%.

Crops Reviewed, Winter Canola, Corn, Soybeans, Alfalfa, Triticale,

Irrigated Net Margins improved $150 per acre with Exactrix TAPPS, TAPPKTS with Ferrilene®.
Watch Exactrix Mustang banding at 8 mph in heavy corn residue applying TAPPS. Shelton, Nebraska, Gangwish Seed Farm (Channel and others, formerly NC+), https://vimeo.com/bandbvideo/review/162609745/b8a4c47ab2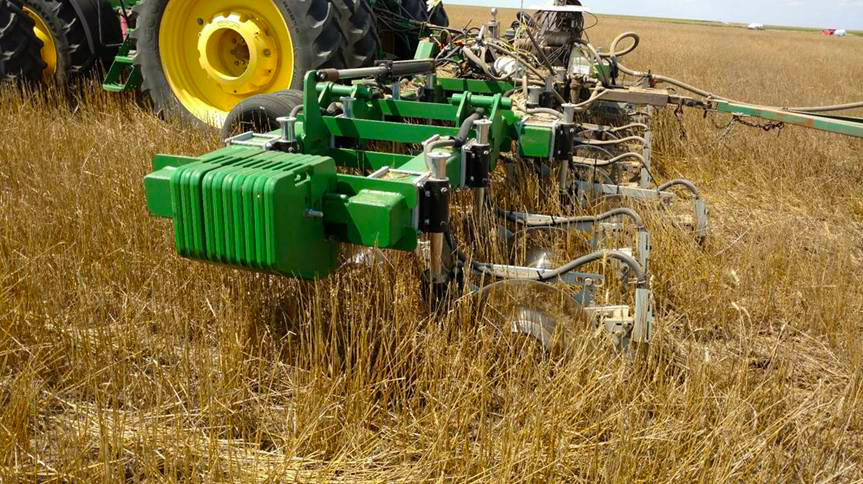 Why can Exactrix® owners, producers and agronomists agree there is more net margin?

"Over any other approach or system, Exactrix delivers $60 in dryland and up to $150per acre more net income in irrigated Corn."

The highest volume of Exactrix equipment is on the Great Plains because the nitrogen is 166% more crop available and the phosphate is 200% more crop available.

TAPPS or Tri-Ammonium Phosphate Sulfate is an 8.5 pH crystal that provides yield punch at a reasonable cost with 1% uniformity of application.

The effectiveness of Phosphate is 200% greater when Exactrix TAPPS is reacted in liquid streaming flows with Anhydrous Ammonia.

Micronutrients are up to 10 times more effective when ammoniated in homogenous bands of Ammonium Poly Phosphate 10-34-0 and
Thio-sul® 12-0-0-26S.

Ferrilene® Injection with TAPPS makes Soybean production highly profitable on the high pH, salty and depleted soils of the Kansas.

Exactrix irrigated producers in Nebraska and Kansas, Texas and Oklahoma, and the Dakotas expect $60 to $150 more net income per acre with Exactrix TAPPS.

West of the Missouri, there is more continuous Corn and or a Milo rotation (soybeans are reduced) which also drives higher utilization of Exactrix TAPPS using Rotational Band Loading and Making P more efficient with less N required.

Quite often the rotation can also be changed and single disc openers at high speed can be used.

Here is an Oct. 26, 2016 P and K report in Soybean and Corn Digest as reported by Pioneer.

TAPPKTS appears to be successful in sandy soils of SW Kansas. Thus, Some K as KTS is needed in the SW Kansas.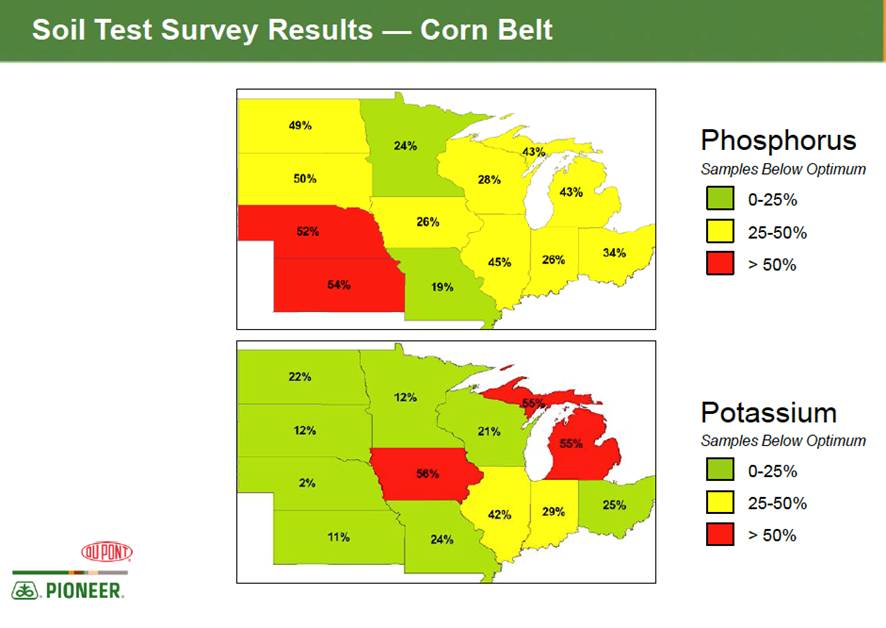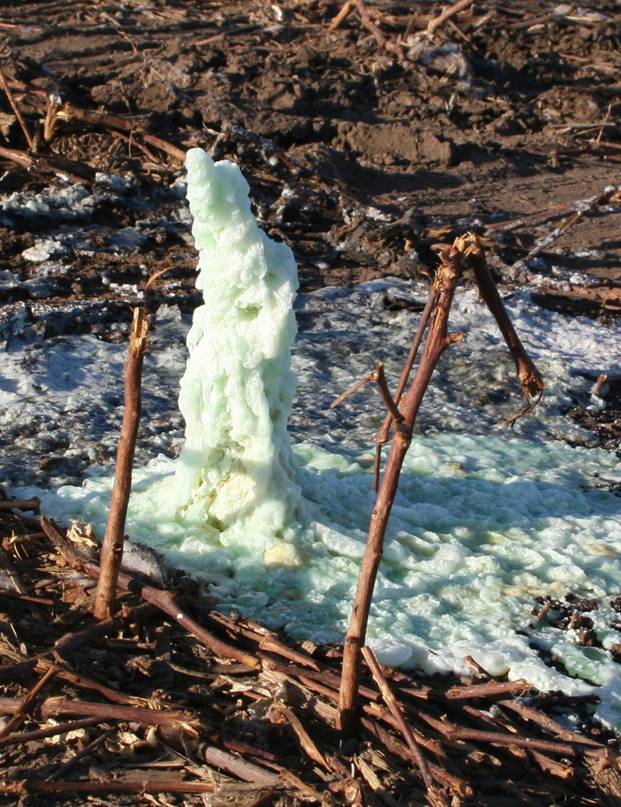 Big or Small when the margin is close the number 1 reason producers change to Exactrix is more net dollars.

PG Farms Track Applicator at 61.25 feet. https://vimeo.com/bandbvideo/review/162428756/c562a9070d

When the margin is close Exactrix is the answer.
Iowa, Illinois, Indiana, Minnesota producers.

If you are in the soybean rotation and use tillage or use manure here is another approach at 140 lbs N per acre producing 278 bushels per acre in 2016 with Pioneer 1197. Rick Engelmeyer, Tillage system with manure. https://www.youtube.com/watch?v=eosk0e9cvBM&hd=1
---
COMING UP, DON'T MISS THIS MEETING
Great Plains Producers Meeting, Yielder® No-tillage Technology
From Exactrix Global Systems.
Colby, KS, Follow I-70, Comfort Inn, 8:00 AM Dec. 7, 2017
Dec. 7th, Meeting. You must Signup ASAP, We have room for 50 top notch producers. Click here to register.

Please call immediately to confirm your attendance.

Contact Exactrix at 509 535 9925 or E-mail alexr@pegasusmedia.com to confirm.

Educational Meeting, Improving Yields at Reduced Costs. Meet at the Colby, Kansas, Comfort Inn, Dec. 7th, 2017.

Meeting Starts at 8:30 AM with your registration required to reserve your seat.

Bring your banker, bring your fertilizer dealer, let your best neighbor know there are answers.

The complete seminar charge is $275 Per Attendee. Take 10% off if you have 3 or more in your group.
Your satisfaction is guaranteed.
A fantastic Meal included, Documents supplied.
Tour winter Canola fields on Dec. 6 at Goodland, KS. Overnight at the Comfort Inn in Colby and meet early arrivals.

Comfort Inn 785-462-3833 for your room reservations. 10 rooms have been reserved under a special Exactrix Rate.
Overnight rooms available after the first 10 are gone in surrounding motels and hotels, special allowance for group rates.
Do you need a room? $89.00 at the Comfort Inn in Colby, KS. Better call NOW, only 10 set aside at this price.
Colby Comfort Inn, Ask for Exactrix Reserved Room. 785-462-3833.


Seminar Speakers:
8:30 AM:

No-Tillage Fertility Expert, Dr. Bert Bock, Muscle Shoals, Alabama, TKI, Nutrient Management Expert.
Testing reconfirms that Exactrix TAPPS is as good or better then N-Serve for boosting yield.

Bert is a former Scientist with the TVA, Tennessee Valley Authority.
Bert was educated at KSU and the University of Nebraska.

He has traveled the US as a consultant for improved and advanced use of nutrients.


Dr. Bert Bock
9:15 AM:Top of the Line in Soil Fertility, Dr. Anserd J. Foster, KSU, Garden City, KS. Headed to Washington State.

AJ will deliver two reports in combination and support from Tessenderlo Kerley Inc.

Winter Canola Fertilization, Finding the right sulfur rate. Large Replicated Plots with a low LSD.

Corn Nutrients Stabilized with TAPPS in large high quality test plots.

Break for Coffee. 10:00.

Overview of the Iron Chlorosis Problem by GJS.

Review of Ferrilene in Soybean, Corn and Milo. Iron Chlorosis Solution Discovered. The Platte Valley Yellows is the business opportunity.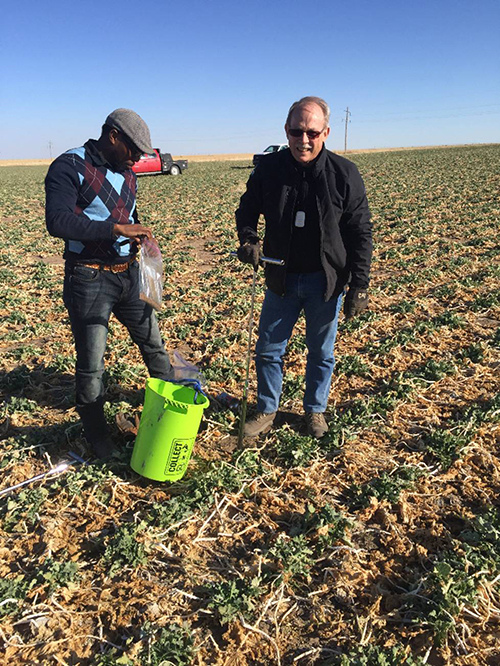 Dr. Anserd J. Foster (on left)
Break for Coffee. 10:00
Overview of the Iron Chlorosis Problem by GJS.Review of Ferrilene in Soybean, Corn and Milo. Iron Chlorosis Solution Discovered. The Platte Valley Yellows is the business opportunity.
10:15 PM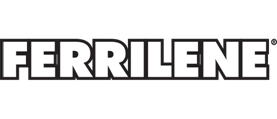 http://www.helenachemical.com/
10:15 PM: The Iron Man, Jim Talbert, Helena - Iron Chlorosis of Corn, Milo, Soybean, A discussion of heavy chelated iron for improved yields in soybeans. Copper as a nitrogen stabilizer keeping nitrous ammonias and nitro bacteria at bay in the TAPPS band.
Hot batching of Ferrilene produces a high quality product. Metering and delivery to the row was exceptionally reliable thanks to the Scott City, KS, Helena plant and Jim Talbert special attention to detail.

10:45, Bean Counters, Paige Clawson, Channel, Joel McClure with supporting comments on Soybeans net dollar performance with SRS and Ferrilene. Soybean Varieties to Match with Ferrilene come from Channel. How to make Ferrilene work on your farm in site specific application?
Paige Clawson
District Sales Manager
Channel Seed
Southwest Kansas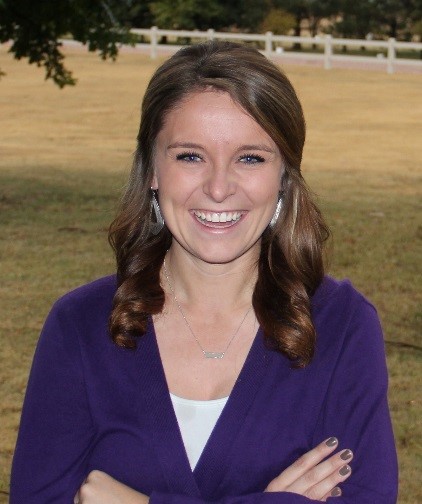 Paige grew up on the Palouse in Washington state. Through FFA experiences she was led to attend Kansas State University. In 2015 she graduated from K-State in Agricultural Communications and Journalism with a minor in agronomy. After two internships with Monsanto, Paige accepted a full time role as a District Sales Manager trainee in Nebraska. Following her training she took her current role as a DSM in SW Kansas. As a DSM she recruits and works with Seedsman. The Channel brand is focused on top tier products and exceptional service. Paige and her husband Kurtis, live in Satanta, KS.

Paige Clawson
11:30, Brian Caldbeck, Rubisco, Philpot, Kentucky, Chief Agronomist, Hybrid European Varieties of Winter Canola. Planting Winter Canola and expected results of Planters vs. Seeders. Plant Growth Regulators, Planter Quality Seed at 60,000 to 70,000 per lb. and what to

expect. A review of SRS. A review of new advanced varieties for the Great Plains. How to meet the rotational needs and what are the values of Winter Canola in the Rotation. Will short season corn or earlage corn allow irrigated Fall planted Canola in late August?
Soybean Varieties to Match with Ferrilene come from Channel. How to make Ferrilene work on your farm in site specific application?

Brian Caldbeck


12:00 Lunch
Garden City Prime Rib Roast Beef, Caribbean Shrimp, Idaho Potatoes, Colorado String Beans, Yakima Cherry Cobbler. Royal Hawaiian Kona Double Caffeinated Coffee as required.
1:30 P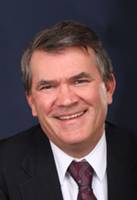 M. Guy Swanson reports on new product offerings from Exactrix. From the Northern Peace River of Alberta across the Great Plains to Culiacan, Mexico. Across North America you will get the big technology overview.

Mustang Tool Bars, 7 x 7, Lift Assist, Positive Down Pressure at 12 mph. SRS,

Seed Row Saturation, Deere 1790.

Ferrilene Injection with Exactrix Flow Splitter in Tri-Flow Injection.

Individual Row Shut off of Exactrix high pressure NH3.

Electro Zip valving reduces NH3 losses in corners and lands. Improves Side dressing.

Large Tool Bars in 12 x 8 construction to 84 feet.

Tool bars in 5, 7 and 9 section.

Improvements in the Deere 1890 Wing Injection, And Series 4 Injection.

Improvements in the SDX openers.

Expanding the SDX to 62 feet and greater widths.
2:15: Break
2:30 Eric Lund, Veris.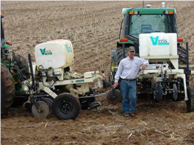 Technology Update and Support programs for Identifying the Platte Valley Yellows and Iron Chlorosis.
Veris has new mapping technology that overlays aerial maps in detection of Iron Chlorosis. No need to wait out the crop indicators. Producers can apply ahead and hit the target. Triple verification is used.

3:15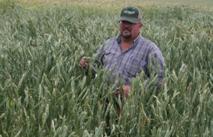 Special presentation from Troy Coen.

Get Smart on Control and how to make Exactrix Global Systems work to the maximum potential.

Deere 4640 Universal Display and control, Exactrix NH3 section control and opener NH3 shut down,

SRS Control and advancements.

Making advancements in maps and data storage.

Trimble FMX and TMX series controllers.
4:00 PM to 5:30 PM
Panel Round Table in 4 groups.

Table 1, Canola, SRS, Planter Grade Canola Seed, RRV plates, Precision Planting Plates.
Table 2, Nutrients, New products, How to buy NH3 for your farm storage system.
Table 3, VRT,Site Specific. Advancements in My John Deere.
Table 4, Ferrilene, SRS, Soybeans. irrigation and dryland.
Click here for complete information
---
Time for Training on Mustang Tool Bars operating at field speeds to 9 mph in No-tillage banding.
Saving millions of dollars over your farming career with Exactrix TAPPS and No-tillage production of commodity crops.
Click To View Video
Watch the Mustangs run strong in heavy residue.
https://www.youtube.com/watch?v=QuCAeCfBUnQ&fmt=37
http://www.exactrix.com/mustang.htm
Guy J Swanson Announces The 10th Annual No-Till Fertility Meeting.
Winter Canola Planting Seminar With SRS Technology. A review of 2017 Winter Canola production techniques. Soybean yield data with SRS allows 7.5% yield jump.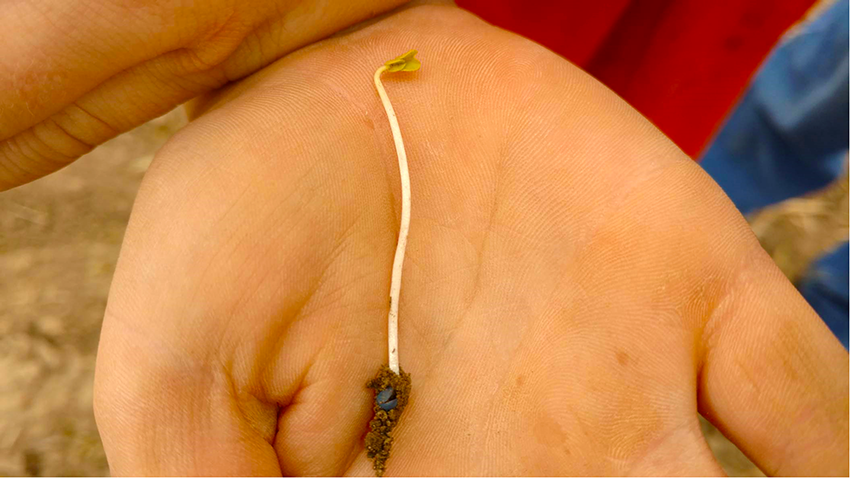 "Give me a place to stand and I will move the earth or at the least, a mountain."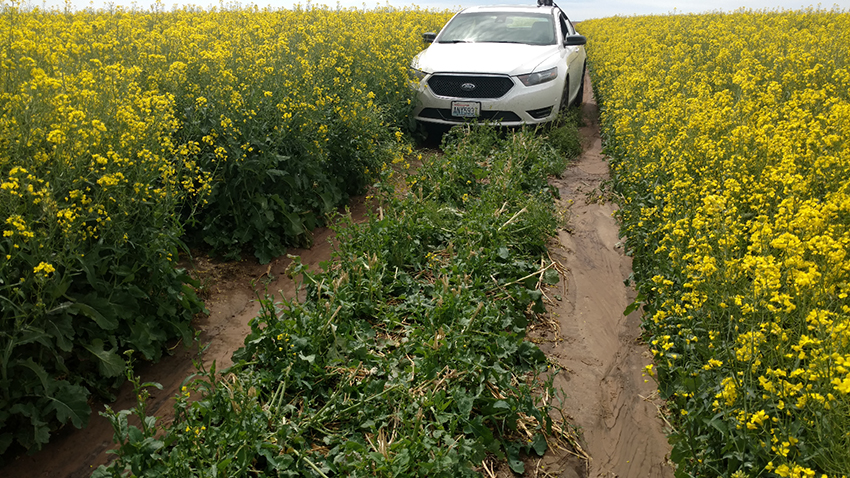 "Can you believe it?"
The little Canola seed at 60,000 population would produce such a beautiful and economically powerful crop.
Get paid for being a good manager.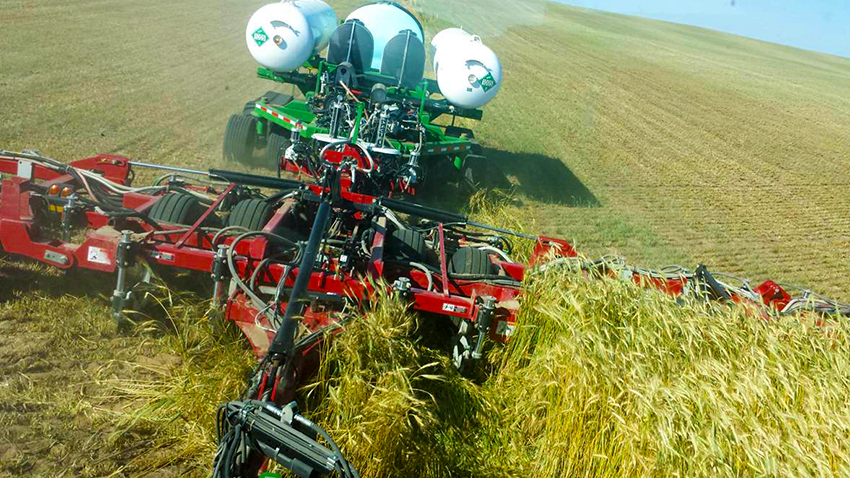 Winter Canola is your secret weapon for nitrate harvesting and nematode suppression and improved yields in Triticale, Wheat, and Corn.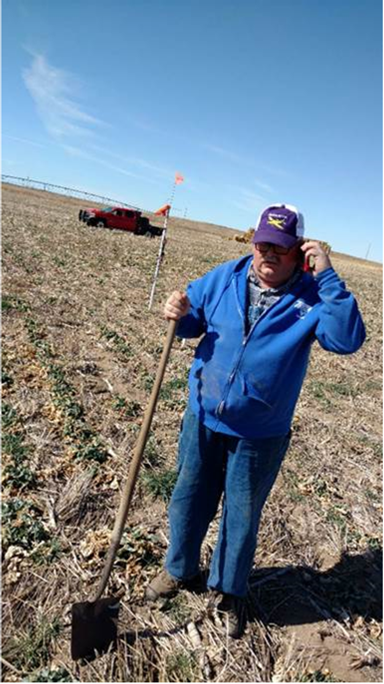 Typically yields move up about 10% with Winter Canola in the Rotation every 3rd or 4th year.

Optimum Production requires 25% of your fields should be Winter Canola or Double crop with Winter Canola.
You must call 509 535 9925 to sign-up.

Demonstration of SRS in Winter Canola Planting.

The acres are moving upward at exponential trends in Kansas.

Time to reflect and get the top producers on the front burner for answers.

No story left untold…Get Answers fast and improve profitability.

Pearl Harbor Day…..Dec.7 , 17, Comfort Inn, Colby, KS.
Planting Winter Canola for Maximum Yields.
Seed Row Saturation Explained.
Side Dressing of Irrigated Winter Canola. Changes and plans.

Winter Canola Insurance Programs Explained.
Setting Yield Goals in Irrigated Production of Winter Canola.
What are the limiting factors?
Leaders and Presentations.

Joel McClure, No-till Producer with SRS technology.
Brian Caldbeck, Rubisco Seeds, Agronomist.
Guy Swanson, Exactrix, Seed Row Saturation, Engineer.

Other subjects.
RRV Canola Metering Plates.
Seed Row Saturation Delivery, Deere 1710
Sulfur and Micro-nutrients in Winter Canola production.
Merchant Grade Phosphoric Acid.
KMag.
KTS and Thio-sul increase protein and oil in TAPPS and TAPPKTS.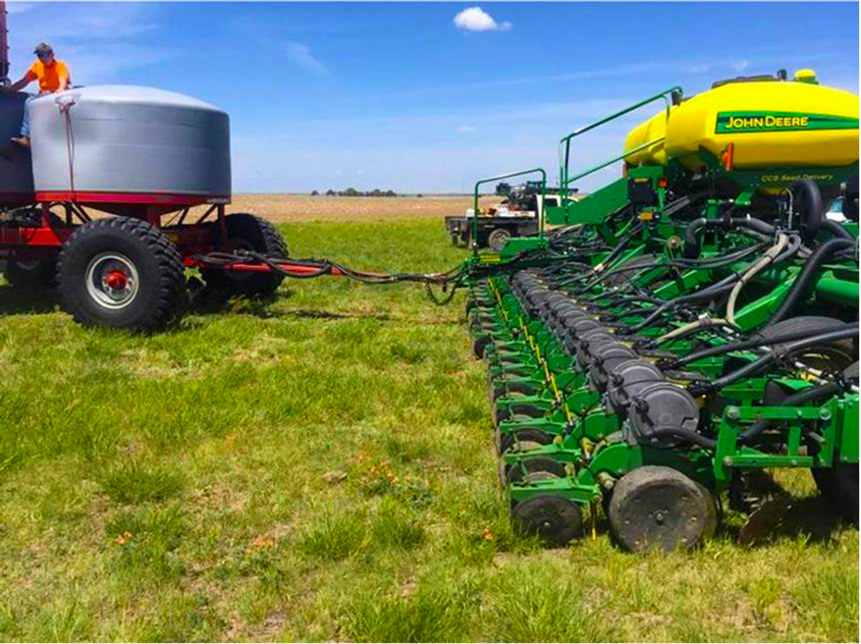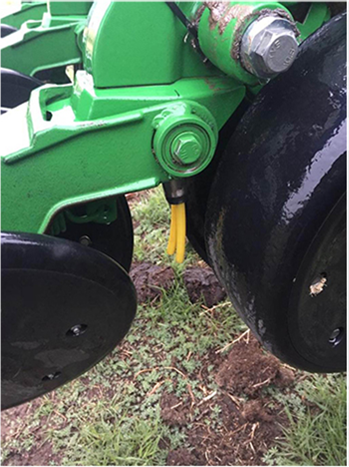 SRS technology makes the difference in stand establishment.
Lowers Risk and improves economics.
Up to $80 per acre advantage for a $2.00 per acre investment.
Up to 75 gallons per acre on 20 inch centers.
What is SRS worth per acre in Winter Canola?
Up to 65 gallons per acre on 20 inch centers.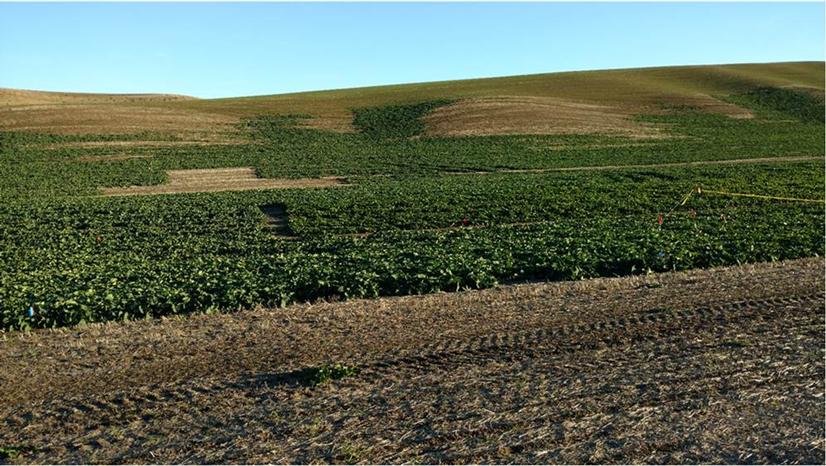 Looking for 20% to 25% more Winter Canola Yield in field wide averages. $5 of SRS investment brings $125 to $150 more net income per acre. Stand establishment in November at St. John, Washington, Hillside production. The field average was 2,800 lbs. per acre.
The Winter Canola field was taken to maturity with Exactrix TAPPS applied in early April into the growing crop. A Deere 1890 on 12 inch spaced bands was treated with Exactrix TAPPS single disc banded directly into the growing crop.
The 3,500 lb. WSU test plots indicated the yield should have been 700 to 1,000 lbs. higher with Mercedes and good germination.
Chemfallow moisture line did not meet the seed 30% to 40% of the time. The stands on slopes were poor.

A management problem that is resolved with SRS. The SRS technology is worth at least 10 to 15 bushels per acre more with excellent weed control, moisture utilization and rotational values for the following crop.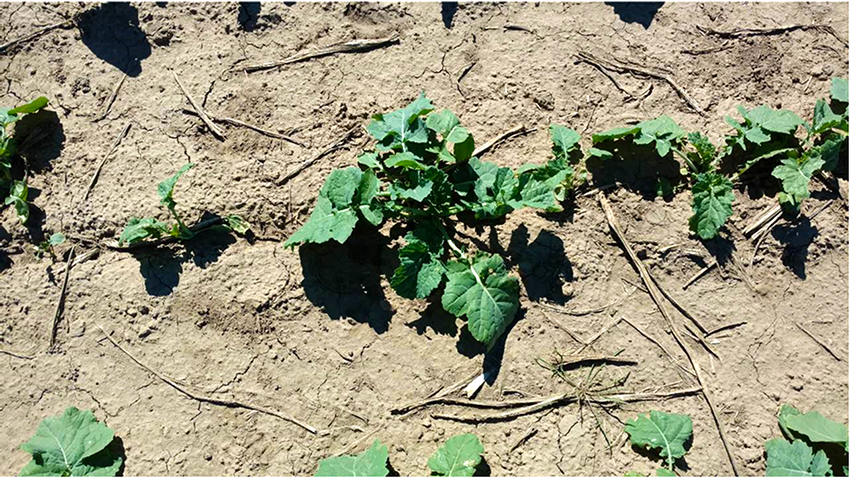 Improve your stands with SRS. Outcompete the weeds. Drive yields up and get seed costs in line.
Every seed counts when your planting expensive hybrid seed at 40,000 to 60,000 population.
Hybrids like singulation.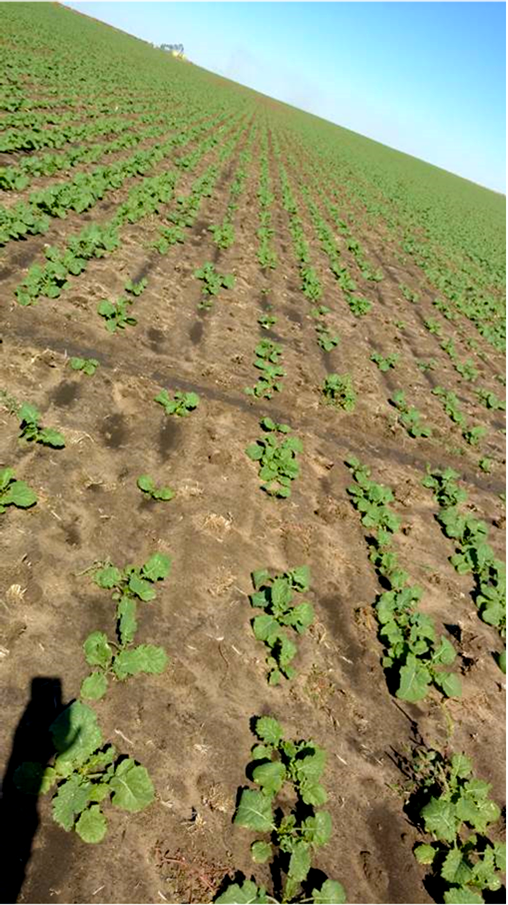 Irrigated Production requires SRS to get a uniform stand. Do not count on the pivot. SRS reduces the seed borne Abscisic Acid with rates of 75 gallons of water (soil and environmental dependent rate) on a 20 inch seed row.
SRS dilution of the ABS helps to invigorate the young seedling. MGPA and Zinc Phosphate can be used in low level amounts to reduce crusting and drive the plant coleoptiles vigor.
SRS is time proven technology with Dwarf Essex in the PNW in the 80's with Yielder® Drills. SRS Works in Kansas conditions very well.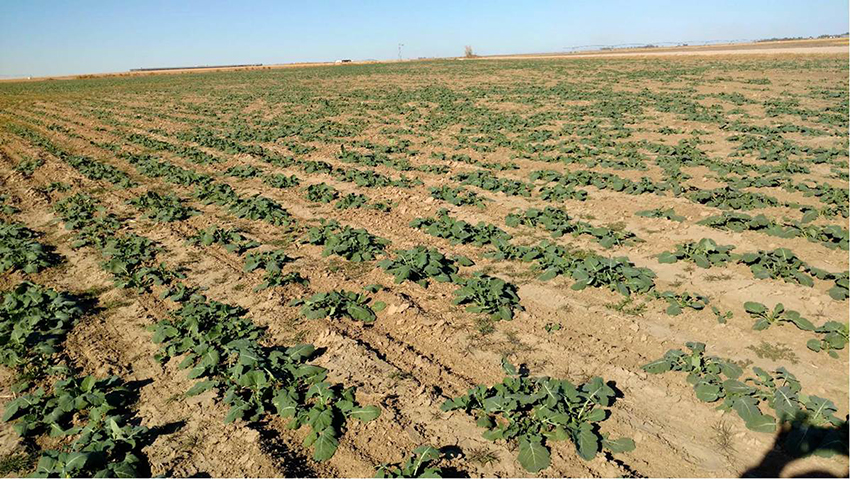 In Kansas conditions. The Chemfallow moisture line did not meet the Winter Canola seed about 50% of the time in twin row Winter Canola. SRS will greatly enhance stands of Winter Canola in dry conditions.


SRS builds confidence and $80 more net income potential.
SRS allows the crop to be managed with a good uniform stand.
http://www.exactrix.com/Broadcast_06_13_2017.html
Go here for more information about Winter Canola in your rotation.
---
The Germination Trigger.
How do get a No-till stand in Kansas Soybean production. Soybean Yields Improve 7.5% with SRS in dryland Kansas. Plots data indicates SRS brings little additional cost, About $5.00 per acre to haul water and set up the equipment with an improvement of 7.5% to 10% to the net margin of the Soybean Legume.
Yields also improve under center pivots with stand uniformity of SRS.
Seed Row Saturation, Soybean Production. SRS reviewed at 20, 30, 40 and 50 gallons per acre of seed row water saturation with a 20 inch Deere planter.

What rate of water makes the difference in June Planting of Soybeans on sandy, high pH, eroded soils of the Great Plains?

At Wagon Bed Springs, Along the Cimarron River of SW Kansas.

Right here within just a few hundred feet, is where Jedediah Strong Smith, famous mountain man and guide, was murdered by the Comanche Indians in 1831.
The Dry Trail of the Santé Fe in the background.
Sandy and eroded Dust Bowl soils, with very low CEC are observed in the pivot corner in the foreground.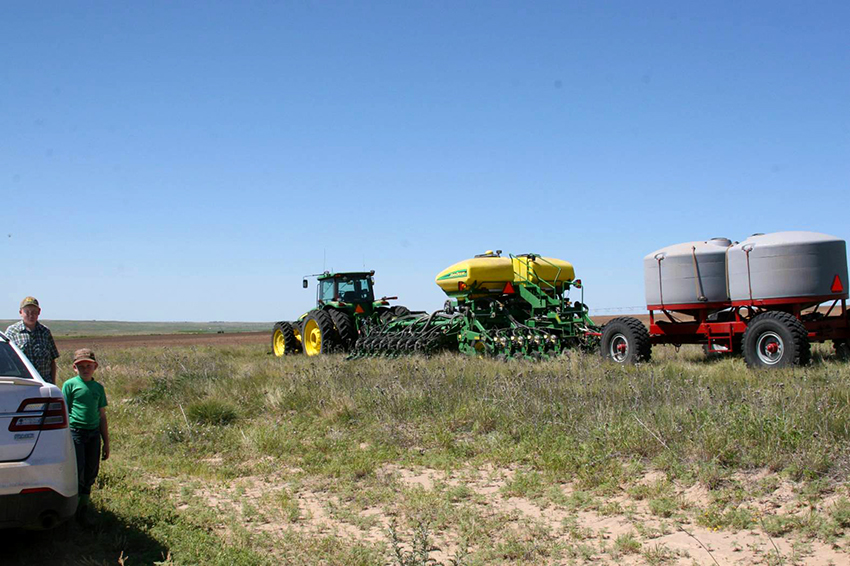 Adequate Machinery is required, 2,500 gallon trailer tank, and PD pumps with a good manifold and delivery method. Exactrix SRS tubes help.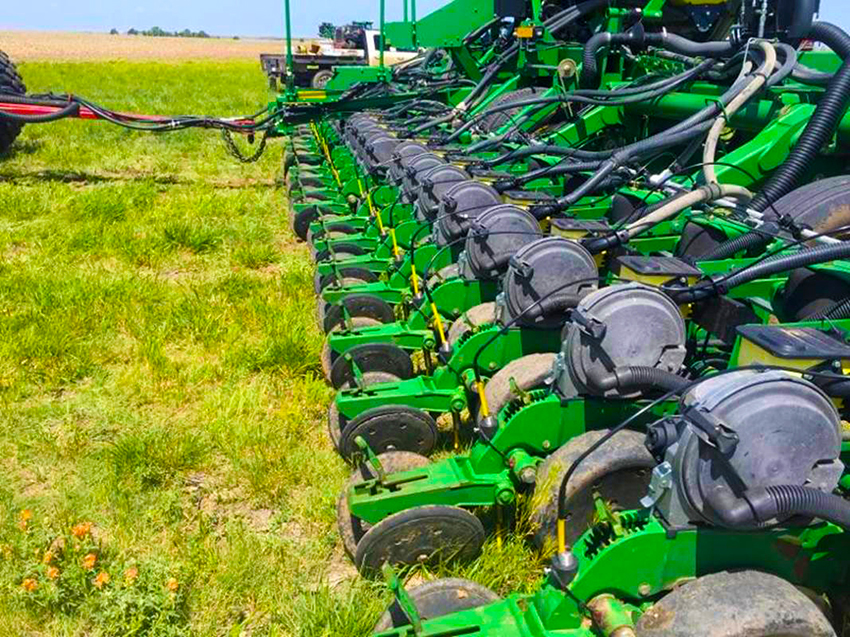 Simple to set up, Looking Glass manifolds allow sectional control….application at 1% CV is critical for new germination materials like ZnSO4 and hydrogen peroxide.
Dual tubes required at 65 gallons per acre on 20 inch spacing. No splashing on the planter is allowed with MGPA.
PD pumps from Exactrix require less than 3 to 5 gallons per minute of hydraulic flow. The hydraulic flow control valve is key to using very little oil flow so the planter hydraulic circuits can work properly.

Exactrix systems do not use Pulse Width modulation, the system is the standard of the industry Load Sense with Pressure Compensation circuits. A power head valve is required to reduce oil flow to 3 gallons nominal per minute.

4 cylinder pumps are usable on 30 to 50 foot planters at maximum 50 gallons per minute. The pump actually over revs to 650 rpm at 10 psi maximum pressure. Double bypass is required.

6 cylinder pumps are useable on 40 to 80 foot planters at 70 gallons per minute. The pump is over revved to 650 rpm at 10 psi maximum pressure. Double bypass is required.
Looking Glass Manifolds handle high water flows. Allow sectional control, Line filters can be installed but are not normally required. Large final filters are not required so long as recommended stimulants, and certain commercial fertilizers are used.
At 40 and 50 gallons per acre the stands were up and going 3 to 4 days ahead of the 30 and 20 gallon rates of water per acre.

June 19

, 2017 a lunch time survey and discovery with Jay and Max McClure.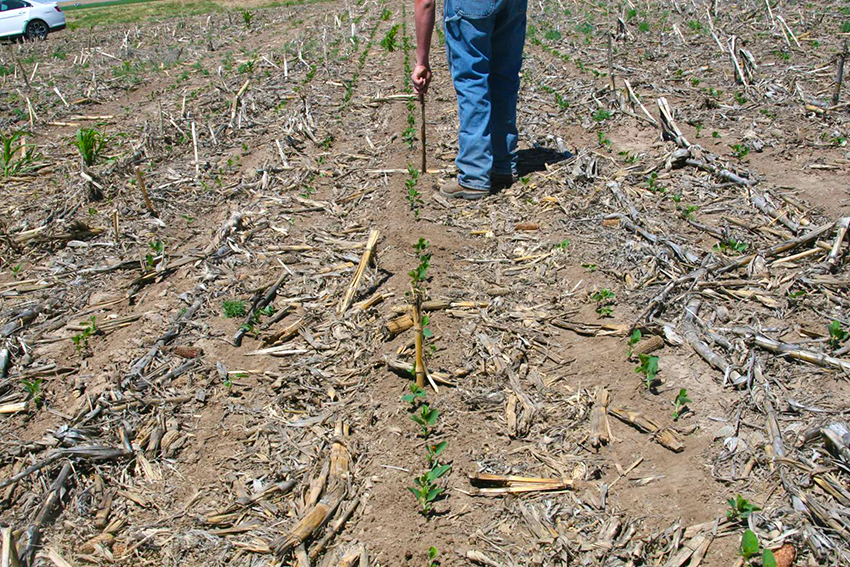 Seed Row Saturation, Soybean establishment, Hugoton Kansas. June 19, 2017, Dryland Soybeans at 40,000 population on 20 inch row spacing. Deere 1790 planter.
Exactrix SRS Injection tubes.

Jay McClure and Maximillian McClure, the Max Man. Both young mean learned the value of SRS.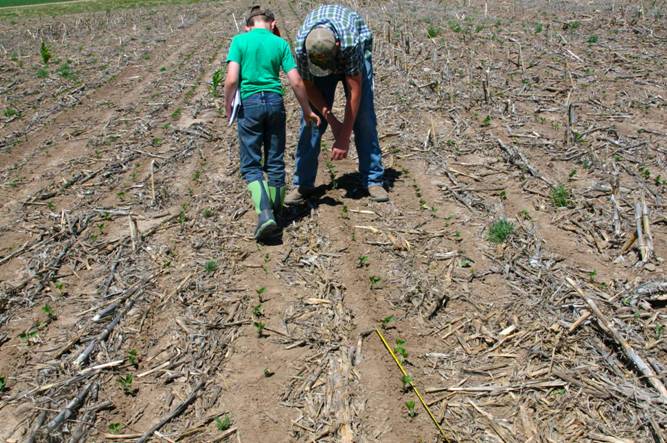 Rod Row Samples at 16.5 feet. A straggler is a plant that is just emerging and obviously well behind (9 to10 days) the soldiers of war.

Something did not trigger the germ properly producing a straggler. Ample SRS water was not the problem. The hard seed coat or a weak germ in the seed.
1. 50 gallons per acre. 23 plants and 1 straggler.
2. 40 gallons per acre. 24 plants and 2 stragglers.
3. 30 gallons per acre, 20 plants and 2 stragglers.
4. 20 gallons per acre, 19 plants and no stragglers.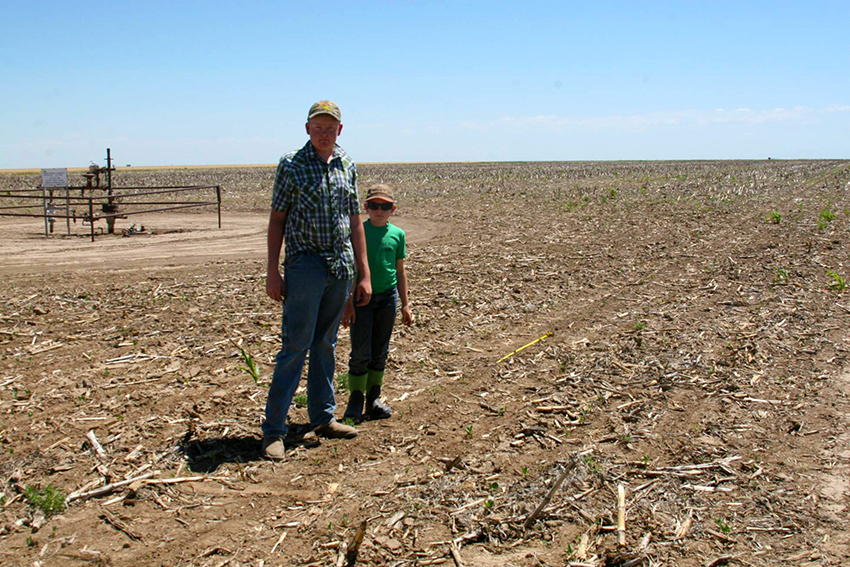 Bad News Bears, Worst stand, Compacted traffic area, low water in SRS at 20 gallons per acre.

This area was not used in the tests, but indicative of 2 problems at once. Poor stands could have been corrected with ample germinating water.

Being conservative on the water is not a good plan with field compaction, roads and unplanned weed areas in the field.

The costs to apply SRS is about $2.00 per acre, Hauling costs are anticipated to be minimal.

The weeds utilization of soil stored, germinating moisture can cause a blank out in the stand.

SRS works very well in Kansas conditions, and is applicable in Canola production 100% of the time, with ZnSO4 and other components of the germination trigger.

Scientific Notation

"The Osmotic Gradient is improved in the germination environment of the seed with SRS techniques", "Thus soils with right amount of oxygen and water are aerobic (oxygenated). The result is conversion of starches to sugars which absorb water more readily to create a strong radical and coleoptiles".

Aerobic soils with adequate water in the germination zone (44% seed moisture) allows the radical root to rapidly elongate with a greater diameter and more turgor pressure for the Coleoptiles, the mystery is now a functional part of Canola and Soybean production, and Sunflowers. The soil must be aerobic or loaded with Oxygen and yet it must have about 44% water potential to the seed. This is another reason to experiment with Hydrogen Peroxide to help keep the zone oxygenated in case of heavy rains.

This is why irrigating the crop up does not work well because the seed is exposed to a flooded condition and the process is now anaerobic (no oxygen). The result of too much water is the critical dormancy enzymes (abscisic acid) are not oxidized in a flooded soil condition.

You can over-apply the water. Just enough water needs to be present to increase the seed moisture from 10% to 44% water in barley malting practices…Water can be excessive and no more should be applied to the seed than to maintain the aerobic wet germination condition for about 12 to 24 hours for Canola and up to 48 hours for large seeds like soybean. It is important to allow an air drying condition surrounding the seed row.

A combination of low humidity and just enough water to swell the seed and expose the abscisic acid to the oxygen in the aerobic zone is the goal. This also explains why a heavy rain after planting does not always produce good stands if the water puddles or stands in the row.

It has been demonstrated that during the imbibition of barley seed under aerobic conditions, the level of abscisic acid, a natural inhibitor of germination, decreases rapidly and germination occurs shortly thereafter.

However, if the seeds are imbibed under anaerobic conditions (flooded), abscisic acid is not degraded and the seeds do not germinate (Yamada, 1985).

The trigger is ZnSO4, the kick starter for the hard seeds, The purpose of the design is convert rapidly to sugars…much like malting barley in some respects. There may be other products (MnSO4) that help drive the germination process.


Too Raise Canola Well. Under warm to hot soil planting conditions from 60 degrees F to 100 degrees F and soils with low OM and low CEC an ideal tool, SRS, can be used to jump start Winter Canola into top yields. A 99% stand in 4 days.

Technical Documents for winter and spring canola growers.
http://agronomy.emu.ee/wp-content/uploads/2017/04/Vol15nr2_Nazari.pdf
---
Yields go up 13% in Canola.
Ursa environmental disaster, but Sulfur as Thio-Sul still made a big difference.
Just in, in time for the Hugoton Meeting, Dr. AJ Foster, KSU on the left and to the right Dr. Bert Bock TKI.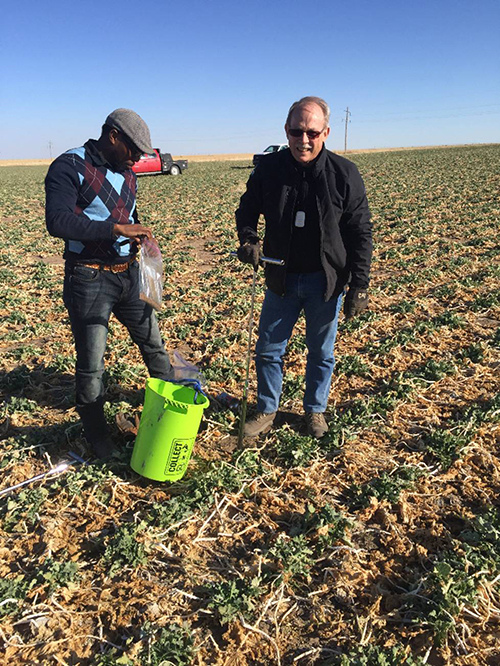 March 1, 2017, Soil Sampling Winter Canola prior to randomized and replicated plots of TAPPS and TAPPKTS at Hugoton, KS.

Tessenderlo Kerley Inc, TKI, sponsored plots carried out by AJ Foster of Kansas State University.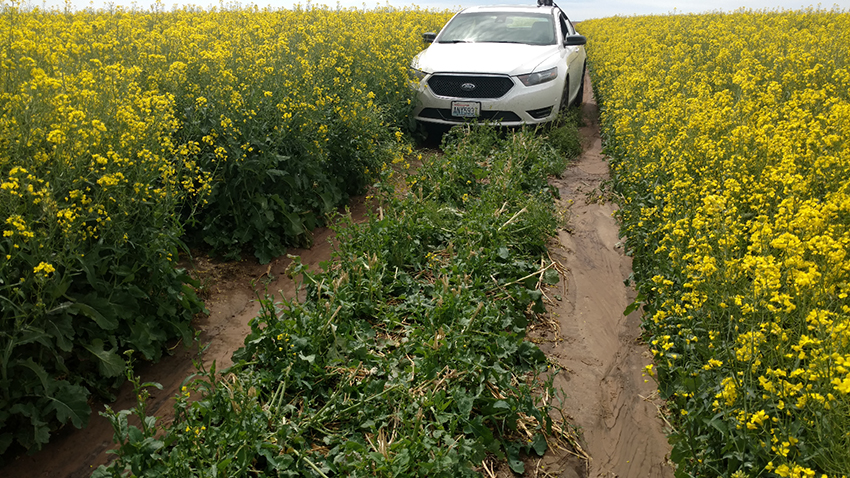 Barry Hittle and Joel McClure Hugoton Z road, Test Plot site on April 28th just prior to Winter Storm Ursa. Irrigated Production,

Potential set at 80 to 100 bushels per acre with Rubisco Hornet on the job. A great fall start.
TAPPS and TAPPKTS makes a difference when S is 30 lbs.

That is about 10.5 gallons of Thio-Sul. With about 4.8 gallons 10-34-0 or 18 P.

Total N in the plots was always 70 lbs. N and NH3 was adjusted between 51 to 65 lbs. N based on the N in the Thio-sul® and the APP.

Oil remained the same at 39%, Roundup Harvest Label, Cut Direct, Rubisco.

But yields jumped 13% from 23 bushels to 26 bushels when the rate of S was increased 150% from 20 lbs. S and 30 lbs. S.

Hugoton, Irrigated, Ursa Storm resulted in very low yields but, the discovery is still pretty simple.

It takes sulfur to make yields, and it may not be enough sulfur yet to get the protein to go up and get the oil premium.

We are reviewing additional Thio-sul® on the sandy soils of Hugoton, KS.
GJS.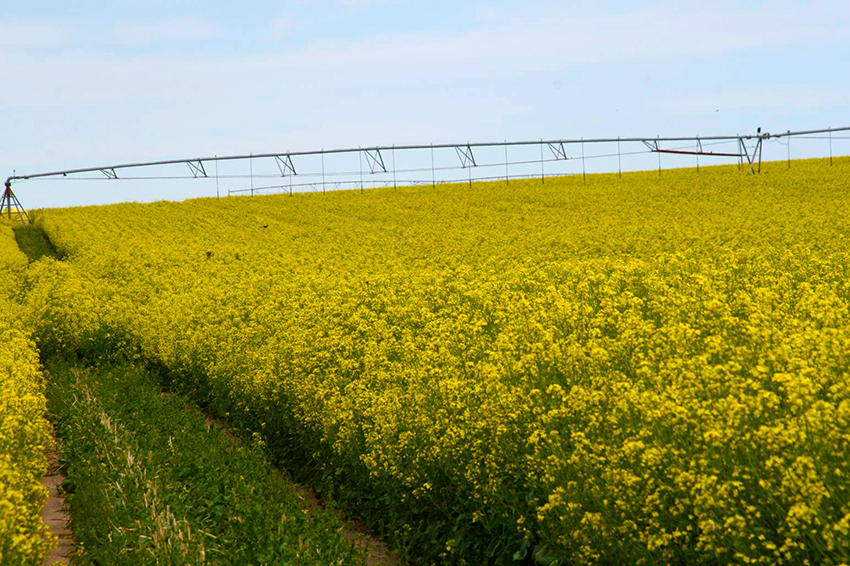 GJS, April 28, 17 just prior to Ursa and 15 inches of snow for 10 days. May 8th it began to grow again.
A seldom seen site, maybe a 100 year storm at Hugoton, KS all the way to Pueblo, Colorado.

By May 1, 2017 there were 20,000 dead cattle and producers were snowbound for 4 days. Only tractors went to town for supplies.

Low yields from Ursa. But applicable in randomized and replicated plots.

A ( 0 lb S)- 23.5 bu/ac
B (10 lb S) - 23 bu/ac
C (20 lb S) - 23 bu/ac
D (30 lb S) - 26 bu/ac
E (30 lb S + K2O) - 25 bu/ac
LSD 1.5 bu/ac
CV 5.00
P value 0.016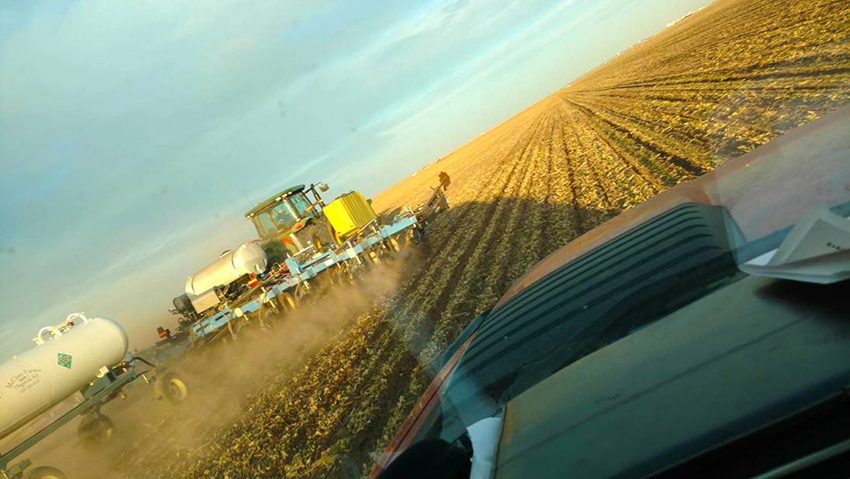 Plots were Mustang P-51C applied with Exactrix TAPPS and TAPPKTS in side-dress mode at 10 to 12 mph. Application depth was 7 to 8 inches.

The Exactrix Uniform equivalent of 116 lbs. N with old fashioned NH3 systems. The Exactrix equivalent of 36 lbs. P with older equipment or techniques to apply phosphate.

Applying 70 lbs. N total in the plots, NH3 varied from 51 to 65 lbs. N as NH3 depending on the Thio-sul rate.

No other nitrogen sources such as 32-0-0 were used. The crop prefers ammonic nitrogen, NH4.

Applying 18 lbs of P as 10-34-0 in all plots.

Applying Sulfur as Thio-sul® at 0,10,20 and 30 lbs S and also 30 lbs S as KTS. Zinc was included.
| | |
| --- | --- |
| | |
| Crystallized TAPPS and TAPPKTS applied side dress with Mustang P-1C openers at 7 to 8 inch depths, McClure. | An irrigated 62 bushel per acre average at Goodland, KS, Hornet produced 39% oil content, Plant population was too high in some rows. Winter survival was a 2 rating. Naked strip tillage was required to provide light to the seedling winter canola plant. Mustang banded with TAPPS. Looking forward to an acreage increase of 4 times at Goodland, KS…expanding into dryland using Chemfallow in the rotation. |
Your report from the North and your Great Plains Reporter,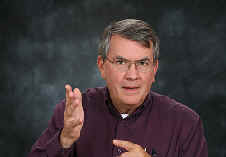 Guy Swanson.