Applying TAPPKTS up to 9 mph. Single disc banding with a 60 foot 10 inch Deere 1890 , 12 inch Case SDX. Producers also use the Mustang Case 940 on 15 inch centers.
The Eight axle, 80,000 pound track cart with 4 product capability drives productivity with 4,000 gallons of NH3 and 2,600 gallons liquid.
Exactrix Series 3 systems with flows 175% higher than 2KC systems and typical 2KM systems for formulating TAPPS and TAPPKTS.
The Mass Flow Meters allow injection pressures to 350 psi.
Dual Staging Manifolds allow pressure to 350 psi….from 2 mph to 20 mph with 40 times Turndown accuracy using Mass Flow.
High pressure injection with Dual Staging assures 1% CV in all Flow Ranges.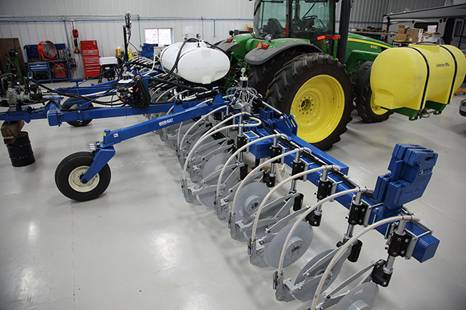 Mustang in 4 classes…Another good choice for producers requiring deeper bands at 7 to 8 inch depth.
A Top notch Mustang tool bar for raising corn yields in the 270 to 300 bushel per acre range. 18 inch band centers in Twin Row Corn.
Learn More about Mustangs at www.exactrix.com/Mustang.htm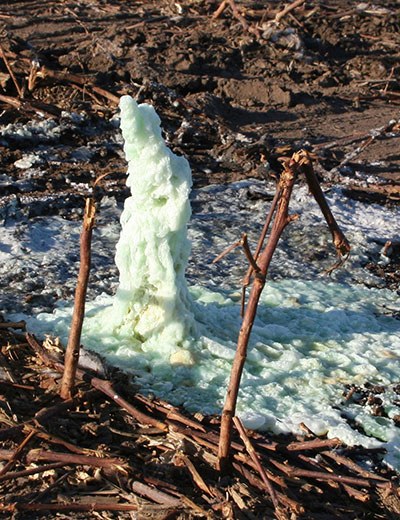 Formulating TAPPS and TAPPKTS with Hydra Hume…a good chance to reduce nutrient use and raise a good crop with Rotational Band Loading.
Uniformity of application is 1% CV. Reducing nutrient use in No-till.
Winner of two National Awards…and a powerful play for producers buying land or rapidly expanding.