Polar Bears and Moose.
How far North can you No-till farm?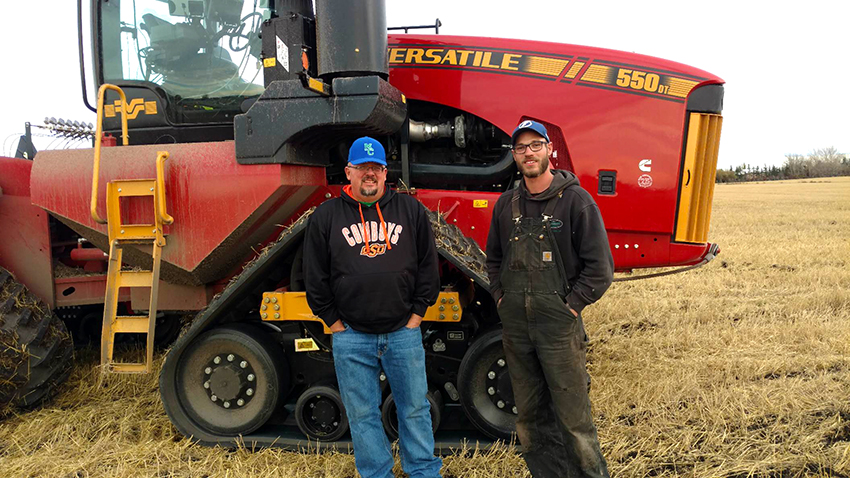 Troy and Rob, Pioneering the No-till effort in the Oil field of Northern Alberta.

CPS headquarters just six miles to east from the Bear Lake Gumbo Flats, Highly productive land.

The Little Edmonton, Grand Prairie, This is "Oiler" country.

Here is a pretty good video. https://www.youtube.com/watch?v=wbPkP-alC_A&feature=youtu.be

Troy was on the airplane back to Kansas on this middle October Friday.

Rob McKeeman is at the controls, CPS product specialist. He assembled the machine for the last 2 months.
Troy Coen has been up North, way up North, with 18 hour days in June and July. This is the Beginning, Not the End, A jump off point for Ice Road Truckers and the Yukon Gold Placer Deposits.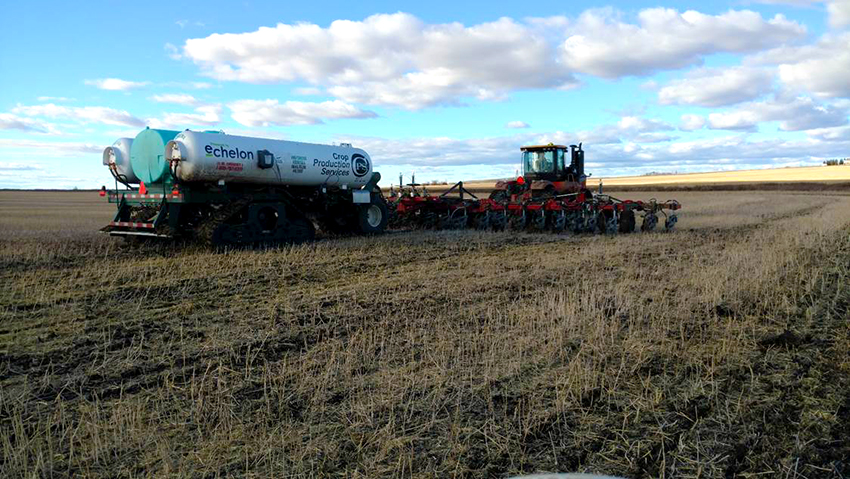 Here is an Exactrix TAPPS Formulator with 3rd product Blender, Set up Mustang, P-51CUE, a machine operating in "Gumbo Clay and Rock" . Four inches of good dirt, that is it. No-till is powerful.

The location is Bear Lake, Alberta, Sexsmith, Alberta is close by and in sight of Grand Prairie, A primordial lake bed of 10,000 years ago…and Ideal for raising some of the biggest crops in Alberta.

CPS of Sexsmith is going to make a few blade changes for the Gumbo Clay to get better opener cleaning. Big V tractor makes for a lot of action. An Acre eater at 61.25 feet at 8.1 mph is one acre per minute, close enough for big acre productions.

Ken Dechant is at Manning is at 58 degrees North, Grand Prairie is 56 degrees North. Spokane is at 48 degrees North, each degree is worth 70 miles by the Canadian Goose.

Traveling through the Rocky Mountains and North of the Glaciers that feed the Great Power Rivers of the North.

The Power Canadian Rivers, The Columbia, The Peace, The Bow, The Old Man, The Saskatchewan and the Athabasca.

The mountains feed a drainage of the Pacific, The Arctic and the Gulf of Mexico (Atlantic). This is really the middle of North America as observed by the drainage.

The only place on the planet where a Polar Bear is on the license plate.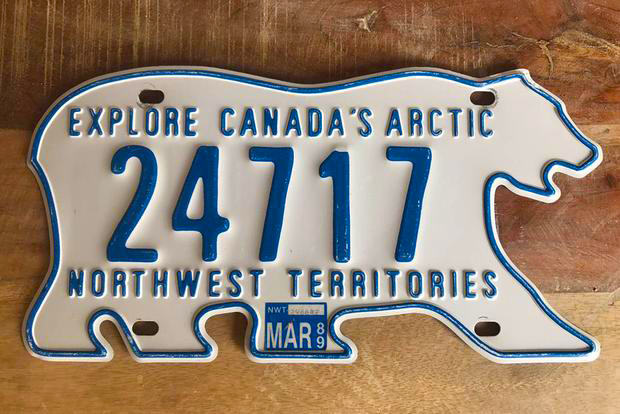 A collector's item if you are from Texas.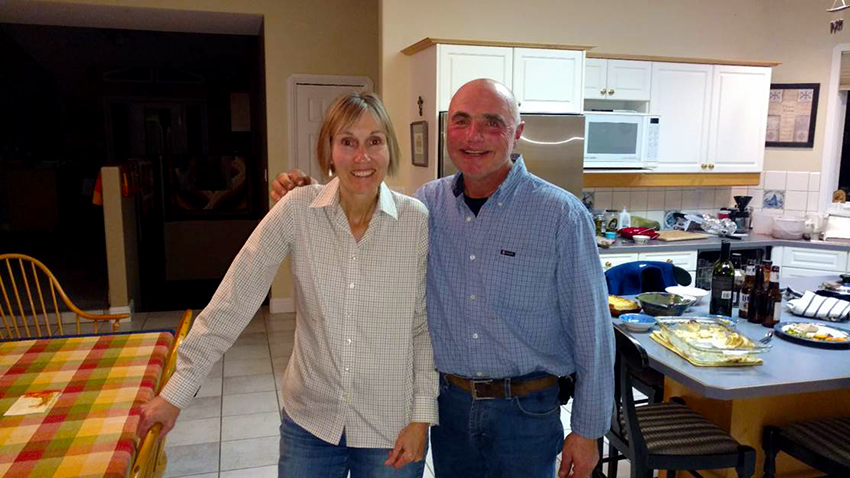 Ken and Liz Dechant of Manning Alberta. The Good Life. A powerful family of the Peace River. The Great Manning Moose, the largest in the World is on display in Manning.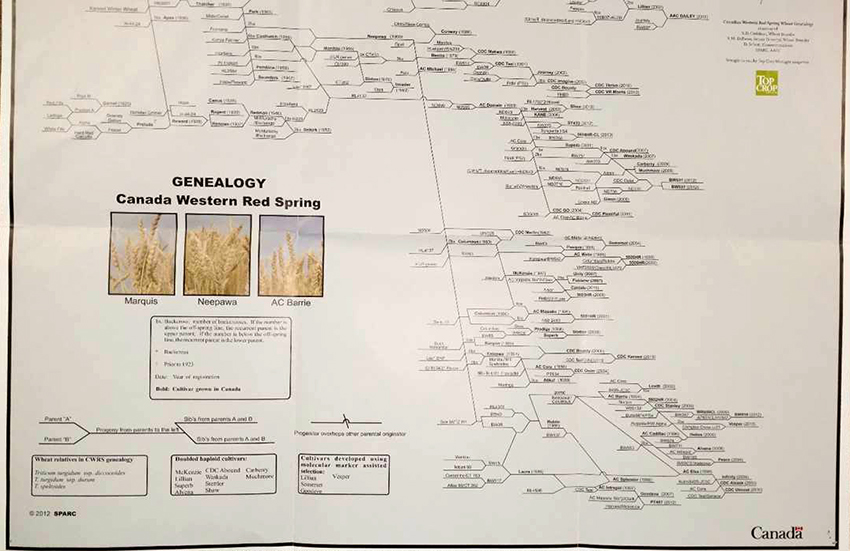 Two Classes of Wheat, Hybrid Canola and highest quality Brewing Barley makes for profitable farms.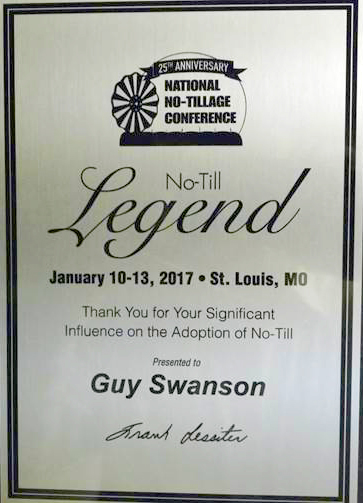 Going No-till,
Your report from the North and your Great Plains Reporter,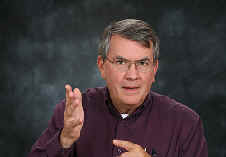 Guy Swanson.

John Cory
Security West Financial

Call your new banker, John Cory, Security West Financial.
http://swfinco.com/contact.html (509) 994-8555 You can go off the balance sheet and work with the best using the strength of Farm Credit and others.

John will help you spend about $40,000 annually to make $150,000 more annually by spending only $60 per acre in irrigated production for fertilizer. John understands the cycles of agriculture and how to keep your balance sheet looking good.

At the end of five years you will own a powerful machine that continue to produce good returns having already been paid for at the end of the first year. You can even apply for your neighbors with a Mustang Tool Bar.

At 1,000 acres of corn, An internal bottom line savings of $750,000 over five years on 5,000 acres of corn.

An Exactrix Mustang Tool Bar capable of producing $550,000 of internally available funds in five years.
---
See Video

Top yields, best margin and the new leader in VRT-Site Specific, Small Grains Expert. Eric Odberg at Genesee, Idaho breaking winter wheat yield records. Exactrix TAPPS at Catholic Canyon using 4 management zones. Exactrix Site-Specific, Variable Rate
EO.htm

"

Paul Gangwish, Drone Video

"


Track Machines improve production 200%.
Application time cut in half at 1 acre per minute.
Up to $150 more net income per acre.
The 2017 Agronomy Review.
http://www.exactrix.com/Broadcast_12_29_2016.html