Going No-Till.
At Dalhart, Texas, Andy Cover has Tractors For Sale.
Manure Application Comes To The End.
A New Beginning, No-tillage Starts in 2017.
Andy Cover gets in control of fertilizer application with uniformity and timing from Exactrix and reduces costs.

Exactrix No-tillage Mustang Tool Bar displaces all these John Deere tractors and tillage equipment at Dalhart.

If you need a tractor call Andy. 806-340-6088, Exactrix owners might need a new tractor since they have another 12% net margin.

Tillage with manure application was the previous plan on 3,100 acres. $1.5 million dollars over 6 six years was invested in manure applications at $80.00 per acre.

What happened? Why is Manure not working so good? Why not apply mobile Solution 32-0-0 with the pivot and top dress P and K?
Manure cannot be uniformly applied. Exactrix is 1% uniformly applied at 8 inch depths in No-tillage systems.


Manure is a tillage program at Dalhart, Texas.


There has been a technology shift to precision and TAPPS and TAPPKTS application. Exactrix can deliver mortgage lifting profits and make farming fun again.


VRT-Site Specific is almost impossible to implement with manure and center pivot application of solution 32-0-0.


Tillage is required to work the manure into the sandy soil.


Rotational Band Loading is not possible. Only No-till allows Rotational Band Loading.


Manure takes years to become crop available.


Manure works very well for the owner of the manure.


Pricing of phosphate was very high in this 6 year period. However TAPPS makes P 200% more crop available so rates are low at typical 30 lbs. P per acre or about $15 per acre in 2017.


Manure was costing $80 per acre and Solution 32 was costing about $80.00 per acre at 325 lbs. N. Yield goals were set to high with Manure. Exactrix TAPPS costs about $75.000 per acre at maximum rates. VRT will lower that number.


Manure will not yield as high as Exactrix TAPPS and TAPPKS with streaming flow of micro-nutrients in a homogenous blend. Applied TAPPS Micro-Metals bring response immediately. Metals like Manganese and Zinc need to be placed in the band. Iron needs to be considered.


Tillage costs were high to work the manure into the soil at $40 per acre.


Moisture loss of tillage is 4 inches per acre with tillage. An irrigated inch of water is $15.00 per acre.

Exactrix TAPPS, Mustangs brought 12% and more net for Cover Farms. For sure another $150 per acre additional Net Income with a $280,000 investment. Paid for in the first year and most likely twice in yield.

A good deal for Exactrix. A good deal for AndyÖ..and not such a good a deal for the Deere Dealer, The CPS Fertilizer dealer (he is moving to Costa Rica for a restart) and The Manure salesman. Manure can be reprocessed and moved to the city gardeners. They will pay 5 times what the farmer would. Is feedlot Manure organic? I donít think so.

No more 32-0-0 through the pivot. The center pivot 32 tanks are for sale too.

A Powerful TAPPS formulation drove yields higher. Good yielding corn in the 265 bushel per acre range on sandy soil in tough weather.

Exactrix efficiency? Applied as TAPPS test plots at 100 to 200 lbs. per acre of Exactrix N as NH3 made no difference in yield. All yields were the same at 265 bushels per acre. Whereby 325 pounds N was the previous recommendation with manure.

In 20 lb. increments of N as NH3 at 5 different rates using Mass Flow, 100 to 200 lbs. N as Exactrix NH3, TAPPS produced 265 bushel average corn crop on each plot.



It works every time.

It will take a few years to get the soil in good shape. The first Mustang High Speed, pass following years of tillage.

Cover cropping is on the land using a Deere 1590.

Sandy soils and high producing fields will average 265 bushels per acre in 2017.

Some of these fields will challenge Level 300 in the years to come.

New varieties like 1828 from Pioneer show high potential.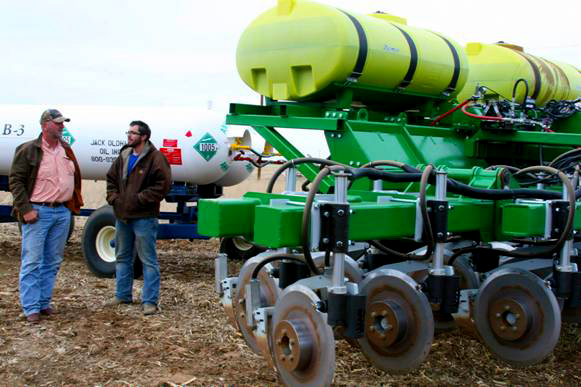 P-51C Mustangs, 24 inch single edge running at 7 mph at 7.5 inch depth in Dalhart Texas in April, 2017, Applying TAPPS and Micros, with 2KC Series 3, Weigh Master and 2KP TAPPS formulator.

The irrigated corn crop need Manganese, Zinc and Iron in the micro mix with homogenous application of TAPPS and TAPPKS, Micro nutrients are always ready in the Exactrix TAPPS band,

Early season tissue samples help identify each micro-nutrient need. VRT-Site Specific is possible with the 2KR Blender..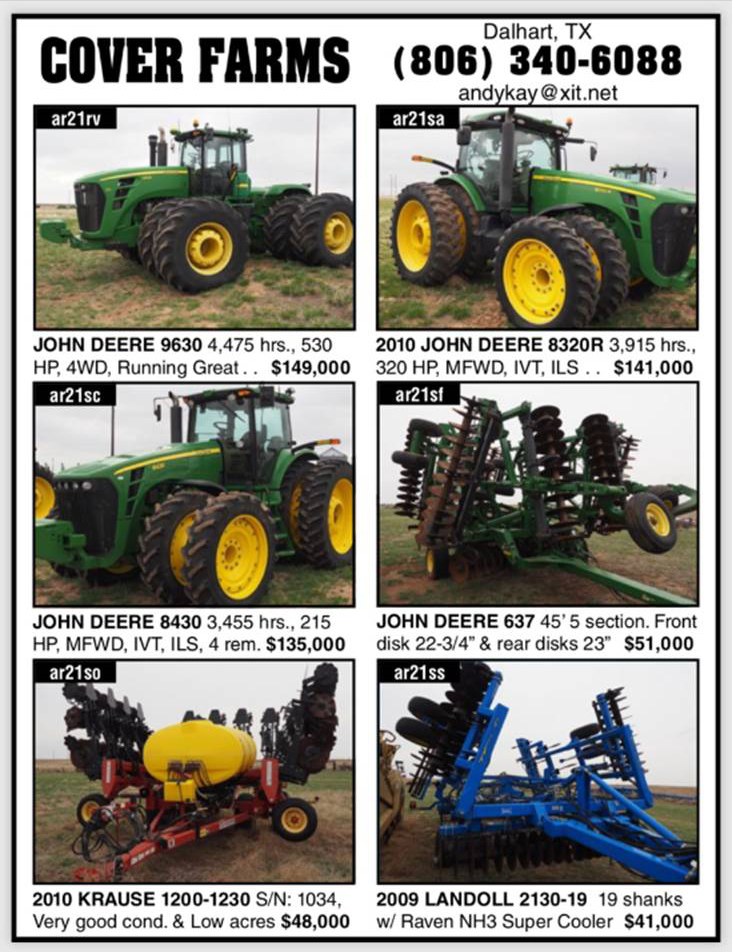 Your Great Plains Reporter,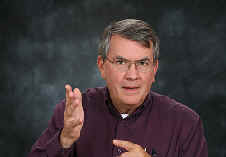 Guy Swanson.

John Cory
Security West Financial

Call your new banker, John Cory, Security West Financial.
http://swfinco.com/contact.html (509) 994-8555 You can go off the balance sheet and work with the best using the strength of Farm Credit and others.

John will help you spend about $40,000 annually to make $150,000 more annually by spending only $60 per acre in irrigated production for fertilizer. John understands the cycles of agriculture and how to keep your balance sheet looking good.

At the end of five years you will own a powerful machine that continue to produce good returns having already been paid for at the end of the first year. You can even apply for your neighbors with a Mustang Tool Bar.

At 1,000 acres of corn, An internal bottom line savings of $750,000 over five years on 5,000 acres of corn.

An Exactrix Mustang Tool Bar capable of producing $550,000 of internally available funds in five years.
---
See Video

Top yields, best margin and the new leader in VRT-Site Specific, Small Grains Expert. Eric Odberg at Genesee, Idaho breaking winter wheat yield records. Exactrix TAPPS at Catholic Canyon using 4 management zones. Exactrix Site-Specific, Variable Rate
EO.htm

"

Paul Gangwish, Drone Video

"


Track Machines improve production 200%.
Application time cut in half at 1 acre per minute.
Up to $150 more net income per acre.
The 2017 Agronomy Review.
http://www.exactrix.com/Broadcast_12_29_2016.html