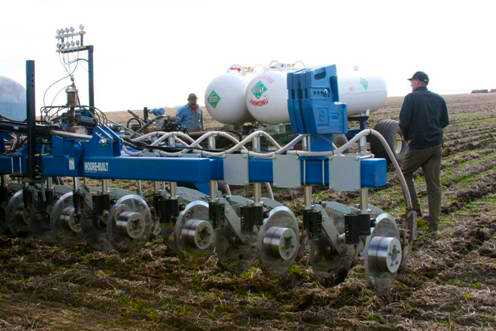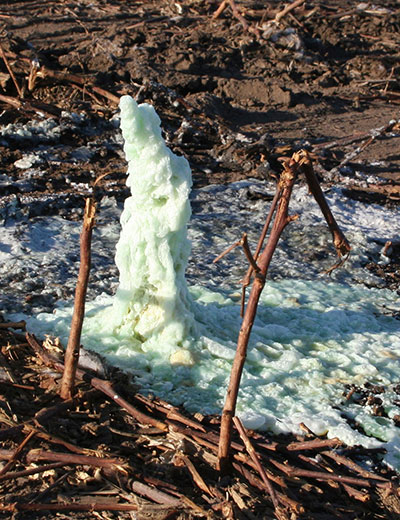 TAPPS
General across the board acceptance of Pioneer 2088 planted on 36 inch ridges with a single row Monosem… with Exactrix TAPPS and TAPPKTS was the top yielding corn in strict No-till.
The 120 day Pioneer corn on 36 inch rows at 33,000 population... averaged 275 bushels per acre...
Twin Row with the Monosem did not outcompete the Single Row Monosem but both planters are more than acceptable... Twin Row may have a slight advantage as observed in previous years... The average 18 inch rows or twin row at 10/26... vs. the 36 inch row Monosem. Top Yields in Twin Row reached 270 bushels per acre with Monsanto/DeKalb 63-07 and Pioneer 1625THR.
Pioneer 2088 works well south of the Platte River in Nebraska conditions...a good yield with 160 pounds N and 16 gallons of APP/ATS in No-till/Ridge Till.
TAPPS is working well and stabilized on 18 inch band centers…..Also another report on nitrogen on the TAPPS treated fields….up to 100 pounds N as solution 32-0-0 was added in very large field plots dribbled over the top... resulting in about 5 more bushels per acre... rates as low as 25 pounds N dribbled over the top made 0 to 5 more bushels per acre. Reported by producers Kevin Medow at Seward and Dustin Weber at Friend, NE.
We have a happy producer at both locations in Nebraska.
Check out this video taken last week at Seward/York, NE.
https://vimeo.com/bandbvideo/review/79627853/54f3e724c2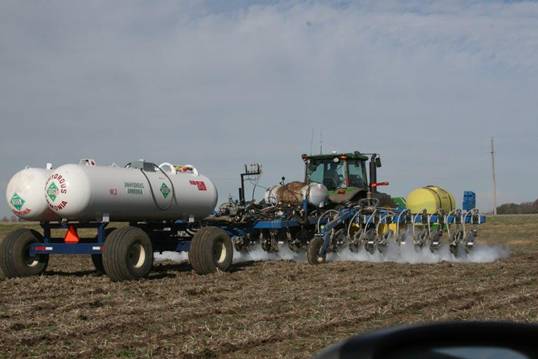 "You are Blowing Smoke."