Return To Main Page
See all our previous broadcasts
On The Great Plains, A Relay of Fumigant Grade Mustard into Soybeans,
A Late Summer, Fall Cover Crop, Beemer, NE.
Nov. 17 and 18, 2021, Soybeans and Corn Get a New Rotation with Yield Punch.
Fall Banding of TAPPKTS plus Zinc and TAKTS plus TraFix Zinc.
Nutrients trapped and stabilized into the growing roots of Fumigant Grade Mustard.
You can also order a high quality Exactrix Drone Video developed by B and B of West Point, NE.
TKI is the supplier of KTS® , KTS® | Crop Vitality
Helena is the supplier of TraFix Zinc, https://helenaagri.com/products/micronutrients-specialized-nutrition/trafix-zn/
---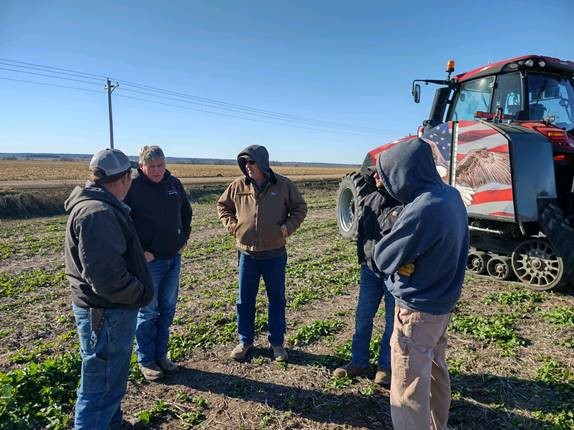 On the Great Plains, Exactrix® Mustang Relay Mustard Banding Days in Nebraska Conditions, "Another Cougar First Down in Washington State as high value, big margin, Potatoes get the Mustard treatment."
At Beemer, Nebraska, The best Engelmeyer corn with TAKTS plus Zinc pivot averaged 292 bushels per acre at harvest November 2021. The nominal farm rate was 140 lbs. N, as Exactrix NH3 at 1%CV and 8 gallons KTS at 1%CV formulating TAKTS plus Trafix Zinc. Some pivots were applied with 120lbs. N as NH3 where hog manure was applied pre-plant late fall and winter. Sulfur is key as Thio-sul® to stabilize the band…Trafix Zinc is also critical to delay Nitrosomonas.
Thio-sul® built by TKI is commonly used throughout the United States, Canada and Mexico to stabilize nitrogen. Thio-Sul® is a grandfathered material and does not require a FIFRA label. It is not a killer…it is a stabilizer delaying the development of Nitrous Ammonias the nasty bacteria that creates leachable Nitrate.
For sure, 140 pounds of Mass Flow Ammonia Nitrogen as NH3, 10 lbs. K and 20 lbs. S and 5 lbs. N, with .35 lbs. Zinc was the target. K is required for better ear development as the Corn plant goes reproductive in July and as per tissue samples.
The volume and rate 3.5 gallons KTS from TKI, 4.5 gallons Thiosul® or ATS plus Trafix Zinc at 1 quart. The mass flow by weight of NH3 applied at 140 lbs. N at 1% or less CV and rate a .0020 or within 20 lbs. NH3 compressed gas on 10,000 lbs. NH3 applied in liquid streaming flows of NH3.
Nov 18, 2021 at 42 degrees F and windy at 20 to 30 mph from the Northwest.
Exactrix® Bottom outlet tank valves can flow liquid NH3 at 0 degrees F at 50 gallons per minute and allow speeds as high as 7.5 mph/
Covering the field area at .7575 acres per minute with Ag Leader control of the two section machine.
The Mustard Seeded September 8 into growing Soybeans that averaged in the 85 bushel range.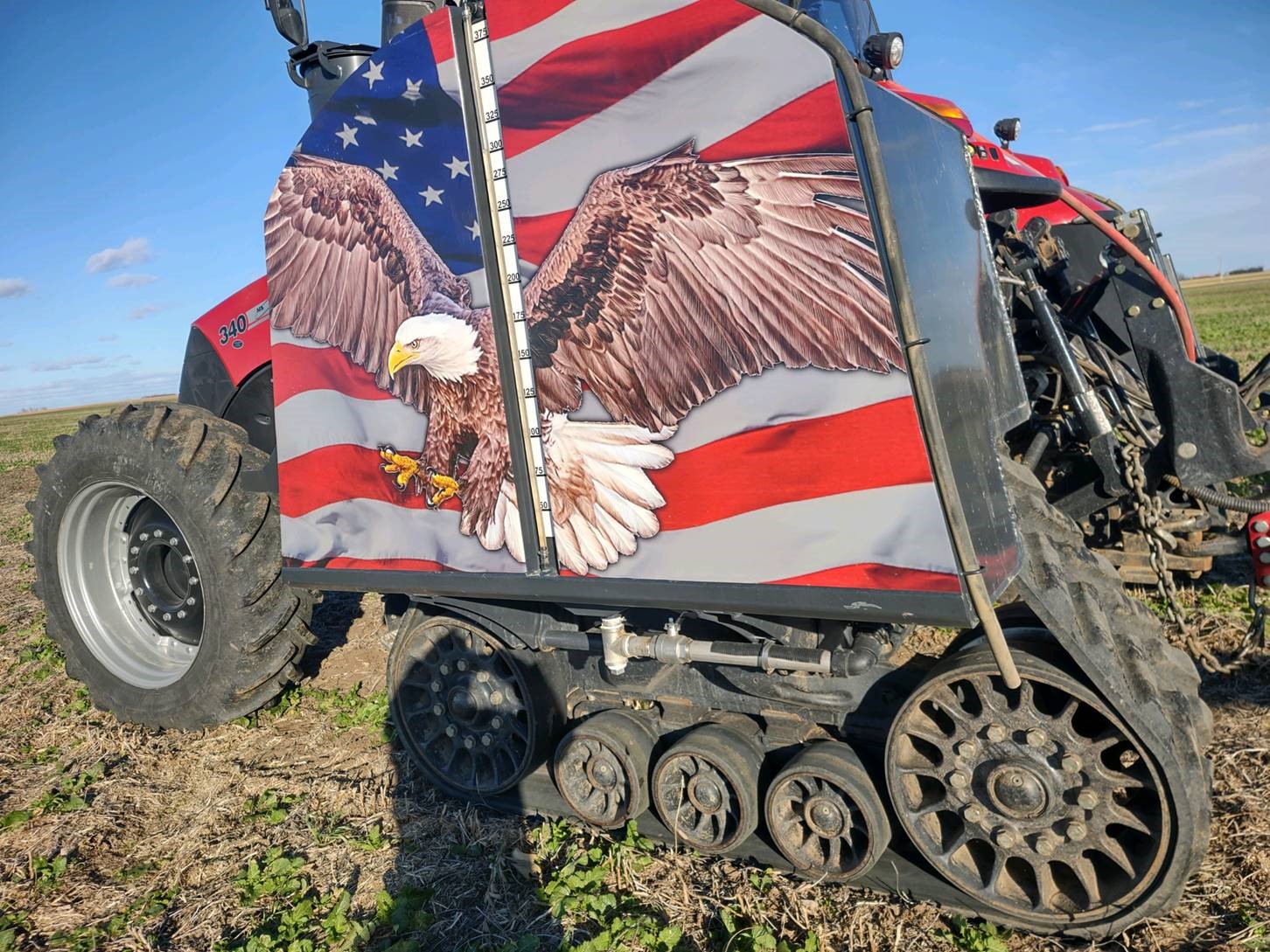 You need to ride in this tractor. What a thrill and never a burp in the drive train. The operator is hooked into the planet with this half-track design.
A Chipper, Case Magnum at 400 hp…5th season, Front Axle is not generally used in the field. Note: That means 100% of the power is transferred in tracks at 7 mph. The NH3 trailer tank requires about 75 hp in tillage and 50 hp in No-till since the tires do not sink.
The 375 gallon tanks are stainless steel construction.
True Value, A good buy in stainless steel with no regrets and great visibility from the cab.
Implemented three years ago and is a recommended tank design for all Case Magnum tractors to get the weight to the tracks for No-tillage farming.
The weight is right and visibility is keen with one of the best arrangements in row crop pulling a 50 foot Case 940 Mustang Tool Bar in the 7th season.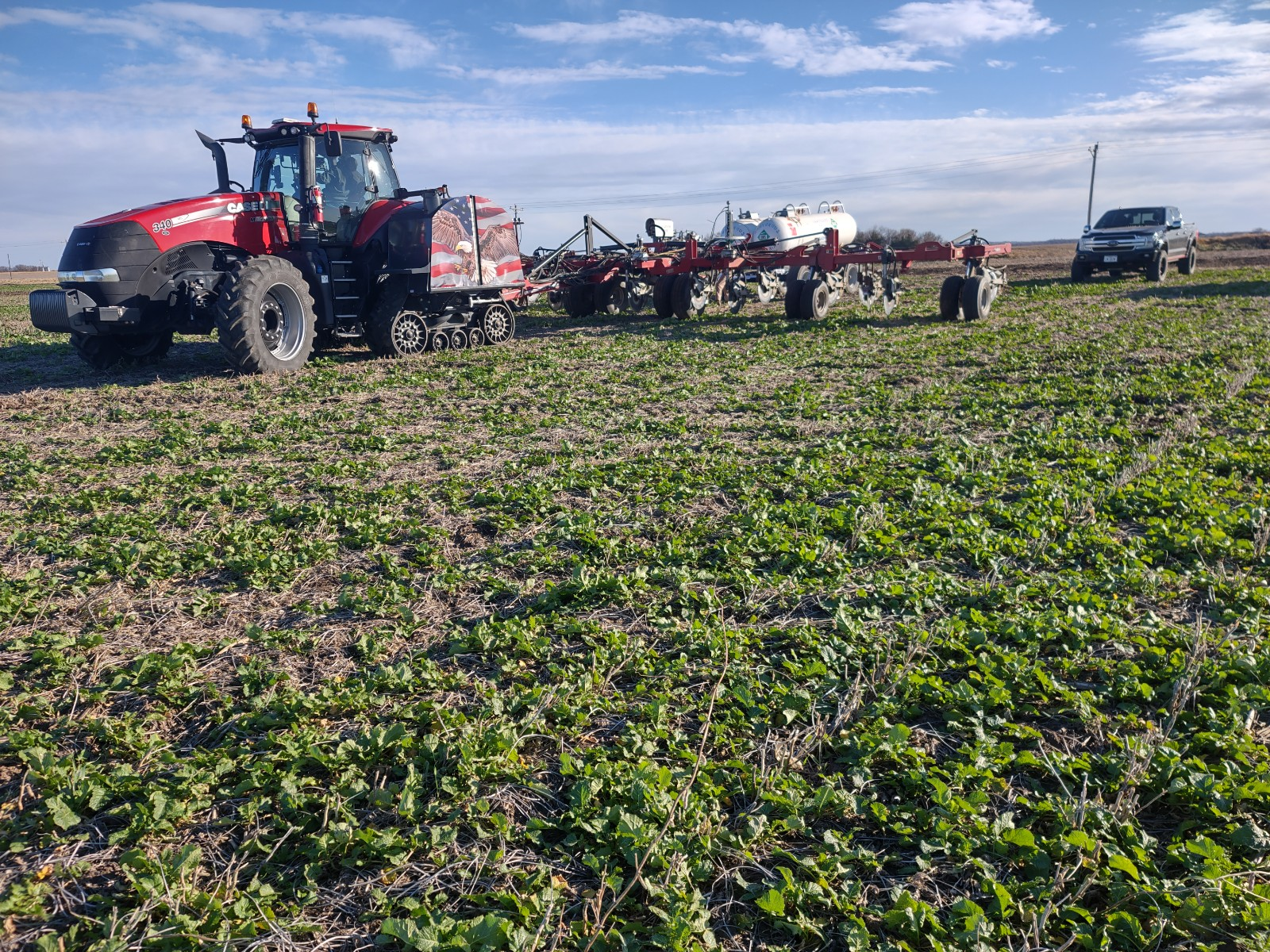 The 85 bushel per acre Soybeans were cut without the aid of header skis.
A backup plan, Flexi Finger Header Ski's may or may not be necessary to keep the soybean header on the deck depending on the year and weather events.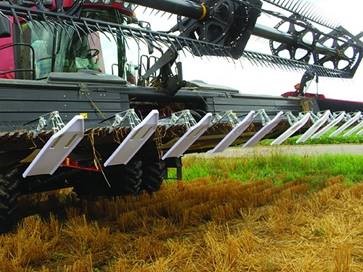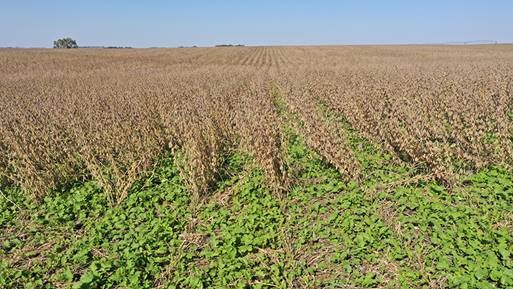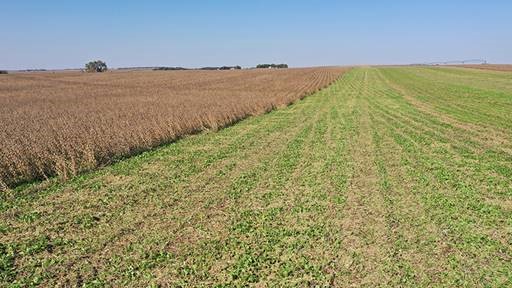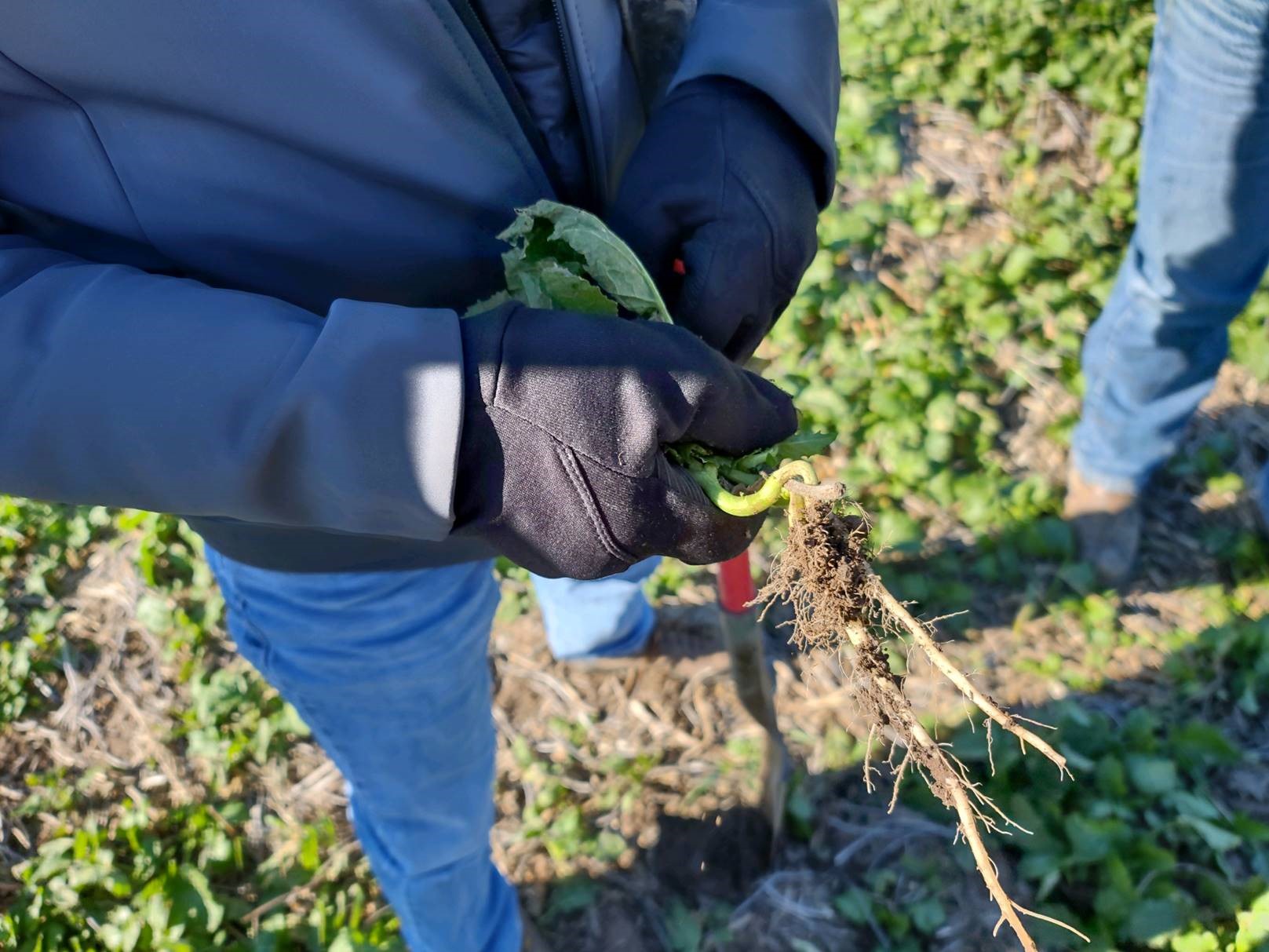 The Fumigant Relay, Check out the Pacific Gold Mustard Roots at 65 days, The leaves are loaded with glucosinolates….The leaves have a horseradish taste.
The University of Idaho certified seed is used to increase seed for export oriental cooking. Therefore this is a valuable cash crop in double crop if taken to maturity. This crop can be doubled cropped on the Great Plains.
The Certified PPV U of I Mustards are not considered to be expensive seed. A common crop that is raised on land that has 9 to 20 inch winter rainfall and much lower rainfall for highest quality, land that can be worth $500 to $2,000 per acre.
The seed crop is produced in a very dry environment to produce maximum seed germination quality.
The Glucosinolates will be stable in cold temperatures and will release under the snow pack to improve the soil texture with a full rotational effect.
The fumigation breakdown does not hurt earthworms but does get tough on the nasty bacterial nitrous ammonias and non-favorable bacteria like white mold and the fungus charcoal root that are hurting crop performance and yield..
The disease cycle will be broken in a biological fumigation of the soil. This is a very popular program in Washington State.
A major change in yield goals and cost of production allows Fumigant Pacific Gold Mustard to move the productivity goals.
This Lower Elkhorn, Nebraska farm will have much higher levels of performance in the 300 bushel to 325 bushel per acre range over the next 5 years.
A three and four year rotation effect is the end result…plus there is one more option for fumigant cover cropping in the spring period prior to planting corn.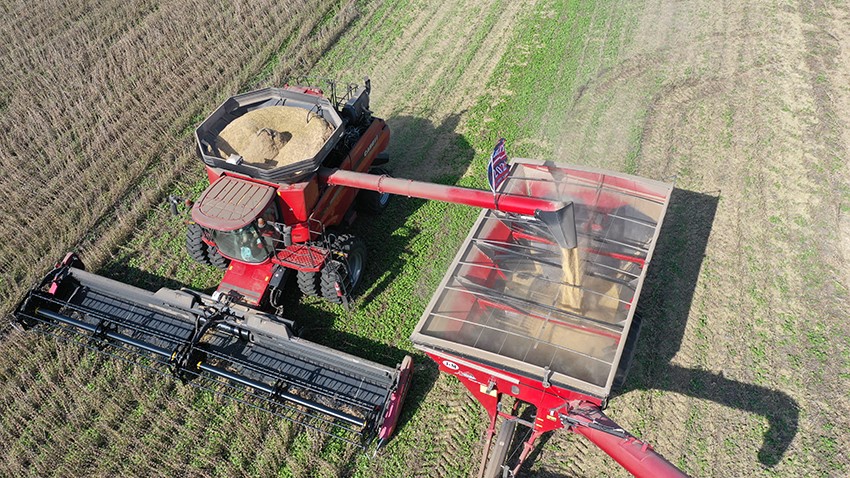 Harvest Oct. 10, 2021.
Guy Swanson Reports. It is OK to have High Fertilizer Cost and Potential Cost Reductions. University of Nebraska. - Broadcast 10_25_2021 (exactrix.com)
Excellent Video Footage by brian@bandbvideo.com

Rick Engelmeyer. In the field with Rick, drone coverage in Nebraska..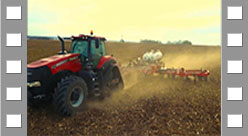 Rick Engelmeyer ..a great drone shot.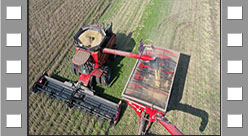 Low germination, Dryland Pivot corner shown at West Point, Beemer Nebraska. About 6.5 miles North of West Point at Road O and 15.
Airplane seeding was a little skippy in the field…tillage was used on the pivot tracks.
There was 7 lbs. Pacific Gold Mustard and 7 lbs. Spring Wheat. At a cost of $15 per acre.
Fumigant Mustard will breakdown under the snow pack. Pacific Gold Oriental Mustard is high in glucosinolates which will form cyanide gas in the soil.
Basically Fumigant Pacific Gold is adding a 3rd year to the rotation to clean up bacterial and fungal diseases like Charcoal Rot and White Mold, Nematode populations can be dramatically affected. Mustard in pivot area germinated about Sept. 10 to 13. About 65 days of growth shown. No bolting…plant remained in rosette stage.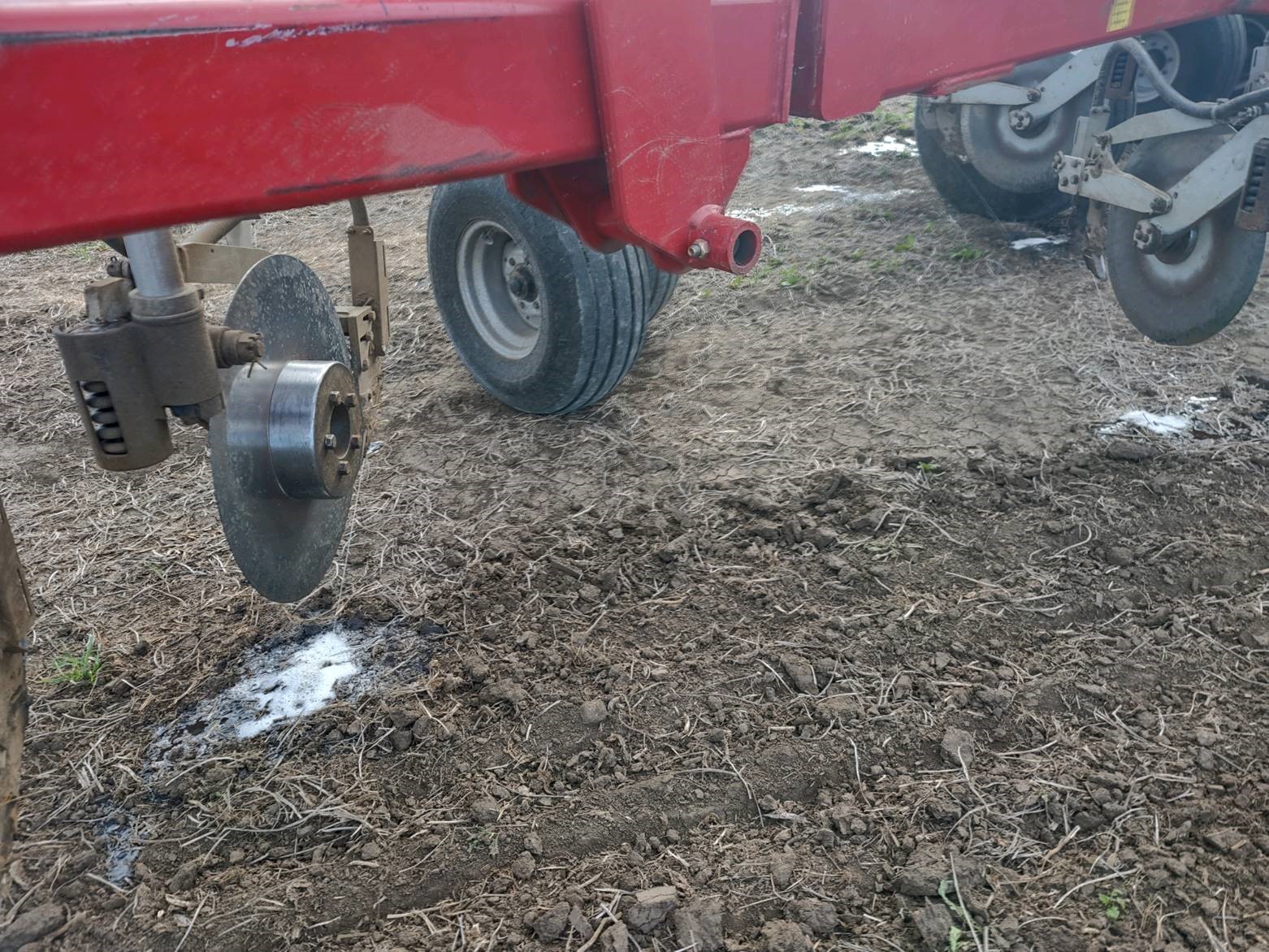 Confirming Uniformity of the injection with a water test at the shop followed by at ATS/KTS test shown in the field.
A high quality drone video was produced and is on the broadcast agenda for early Dec. 1 release….
Mustard Banding Days, an annual event at Beemer/ West Point Nebraska, on the Lower Elkhorn River applying Nitrogen stabilized N (Thio-Sul®) with Mustard roots to hold and seal the NPKS plus Zinc.
More information:
In Nebraska Conditions, Major Fumigation Yield Jumps With Exactrix TAPPKTS plus Zinc - Broadcast 09_13_2021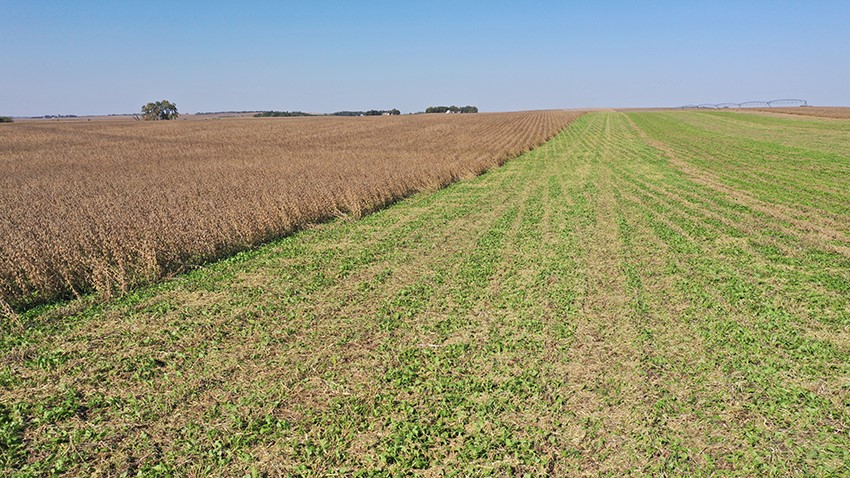 Corn Yields Moving up in 2022, Soils Optimized, Relay Fumigant Mustard Oct. 12, 2021, West Point, Beemer, NE Harvest Scene, Rick Engelmeyer. - Broadcast 10_13_2021 (exactrix.com)
Your Great Plains Reporter.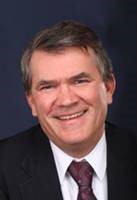 Guy J Swanson
Exactrix® Global Systems
4501 East Trent Avenue
Spokane, Washington.99212
509.254 6854 office.
509-995-1879 cell.
exactrix@exactrix.com