Bad Weather, Good Weather,
Higher yields create biggest threat to profitability for Deere.
Too much corn.
---
Good Weather, Good Genetics, and advanced production practices have produced an oversupply.
Keeping production costs in line, this is the next hurdle in 2015. Exactrix delivers 12% more net income.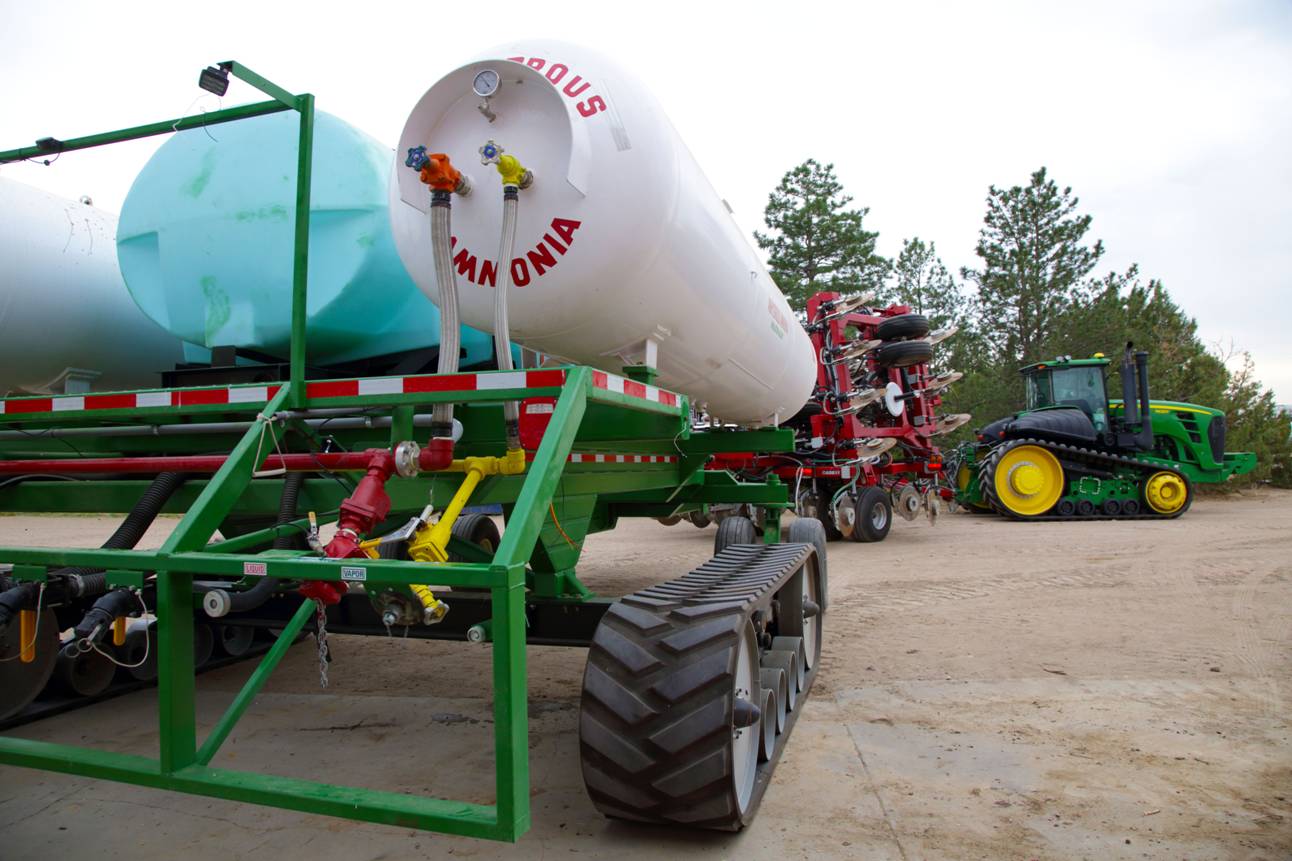 Article included from agrimoney.com
Deere rates good growing weather as its top threat
The "biggest downside risk" to Deere's prospects is that ideal weather again boosts yields, and cuts crop prices - for which forecasts are downgraded

Deere rates good growing weather as its top threat.

Deere & Co rated good crop-growing weather as the biggest threat to its prospects as the farm machinery giant highlighted the threat posed by weaker crop prices for which it cut forecasts to levels well below official estimates.

Tony Huegel, the John Deere-maker's director of investor relations, said that the "biggest downside risk" to the group's forecasts, which factor in a 40% slump in earnings, "would be that we have incredibly positive weather again".

It was weather Mr Huegel termed as "above normal" this year which, in boosting supplies, had undermined crop prices, and farmers' enthusiasm for splashing out on new machinery.

Farmers' cash receipts are "the best indicator of sales" in Canada and the US, with takings from crops - "which have come down quite a bit recently" - a signal to the market for the big machines used particularly by arable growers.

Corn sowings.

Even a return to "normal" weather - and a return to trend yields would be sufficient to see "a drawdown in US corn carryover" at the end of 2014-15, Mr Huegel said.

"Demand would outpace production," he told investors.

The estimate assumes demand staying at this year's levels, and US corn sowings remaining at this year's levels of some 91m acres.

In fact, "as you are probably aware, most analysts now expect US corn farmers to reduce acreage somewhat next year.

"So if you assume smaller acreage, a trend yield would be very supportive of both corn prices and would likely boost cash receipts.

Third time lucky?

The comments - which follow an outline estimate from the US Congressional Budget Office that US corn sowings will fall some 900,000 acres to 90.0m acres - came as Deere discussed quarterly results which received a somewhat cool response, sending shares in the group down 0.9% to $86.99.

While Deere reports a smaller-than-expected profits drop for the August-to-October period, its forecast of earnings of about $1.9bn for the year which started this month was well below Wall Street expectations of a $2.2bn result.

However, Mr Huegel cautioned over expectations of the downturn lasting into 2016, with steep sales declines typically lasting for only two successive years.

"In fact there's only really one period if you look back from 1965 forward where we saw three sequential years of lower sales," he said.

"And even in that scenario one of those years I think was less than 1% down."

Crop price downgrades.

The bank also cut its forecast for crop prices in 2014-15, in some cases to levels below those the US Department of Agriculture - significantly so in the case of soybeans, which it saw averaging $9.25 a bushel over the season, down $1.00 a bushel from its previous forecast, in August.

The USDA sees farmgate prices averaging $9.00-11.00 a bushel, while spot soybean futures closed at $10.47 a bushel in Chicago on Thursday.

For corn, Deere cut its price estimate by $0.65 to $3.45 a bushel, just $0.05 below the USDA forecast at the midpoint of the range.

However, the estimate for cotton prices of 65 cents a pound was above the range of $56-64 cents a pound forecast by the USDA.

---
Now for the good news.

North Dakota Exactrix producers get top yields and good protein with fall banded TAPPS.

Deere 1890 Fall Banding at Napoleon, North Dakota.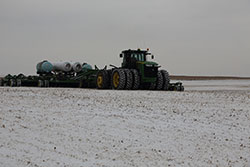 Click on image to view video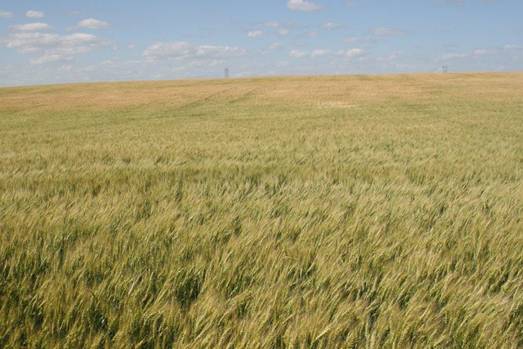 High quality Dark Northern Spring Wheat with Exactrix TAPPS application at Steele, ND.
In North Dakota Dark Northern Spring Wheat has been downgraded to as low as 9% protein and very poor falling numbers. In 2014 most North Dakota producers did not make good protein.
The low protein is mostly due to a very wet cropping condition in the state in 2014.
Stabilizing fall applied nitrogen with TAPPS made a big difference, especially with Thio-Sul® in the band.
A bright spot in North Dakota is Exactrix DNSW making good margins.
Exactrix producers with fall banded TAPPS have found good yields and prices at the North Dakota elevators.
In a survey by Exactrix, it was discovered that Exactrix fall banded TAPPS had good yields in 2014 at 75 to 80 bushels per acre, and proteins at 14% to 15% and falling numbers between 350 and 400.
A very good result as compared to their neighbors.
On Wednesday Nov. 26 the price of Dark Northern Spring Wheat was strong at Portland, Oregon. The pricing is based on unit trains or barges.

TAPPS is Tri-Ammonium Poly Phosphate Sulfate, as shown in Cotton residue at Amarillo, TX.
At Portland, OR., US 1 Dark Northern Spring Wheat (with a minimum of 300 falling numbers, a maximum of 0.5 part per million vomitoxin, and a maximum of one percent total damage)
13 pct protein 7.9275-8.6275 up 22.00-2.00
14 pct protein Nov mostly 9.6375, ranging 9.3275-9.8275 up 2.00
Dec 9.3275-9.8275 up 2.00
Jan 9.3775-9.7775 up 2.00
Feb 9.3775-9.7775 up 2.00
Mar 9.3775-9.7775 up 2.00
15 pct protein 10.1275-10.6275 dn 18.00-up 2.00
16 pct protein 10.9275-11.4275 dn 18.00-28.00
Get on the front side of the Yield Curve with 12% more net income…follow the nutrient guide lines of TAPPS and TAPPKTS as established by you on your farm. Or follow the path of others and keep the nutrient costs in line.
Use the economic method at typical .7 of the university standard to determine your application rate. Apply bands of TAPPS deep and keep the residue on the soil surface. Western producers can plan on a good crop and improved net margin.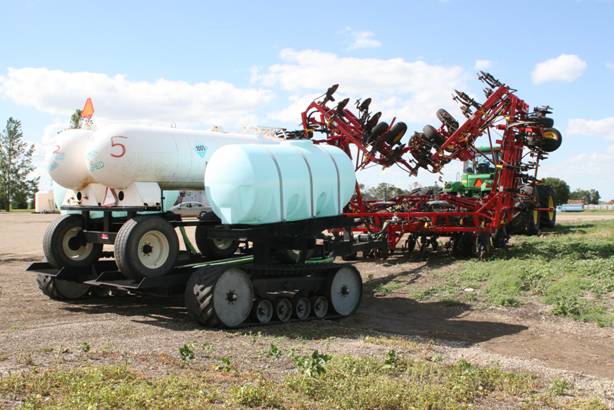 Steele, North Dakota. Pre-plant banding for corn and wheat.


Click on image to view video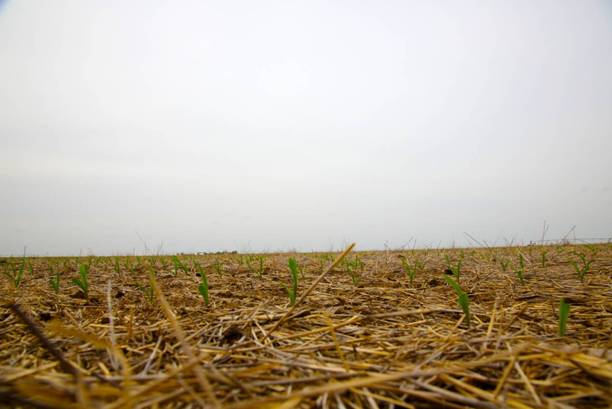 Corn emerging at Garden City, KS following TAPPS deep banding (6 in.) with an Exactrix Mustang Tool Bar,
maintaining critical surface residue in irrigated corn and wheat production.


High Speed Tool Bar Video. Click on image to view.