Winter Canola has excellent returns when matched with top notch management.
How Wheat In Kansas Started and How it looks today. In the ground 90 days.
The five Winter Canola bets, big and small at Hugoton, KS.
How Winter Wheat In Kansas started and how it looks today. In the ground 90 days and no start.
There are five bets, big and small at Hugoton, KS in Winter Canola production. All bets pay big returns when properly implemented.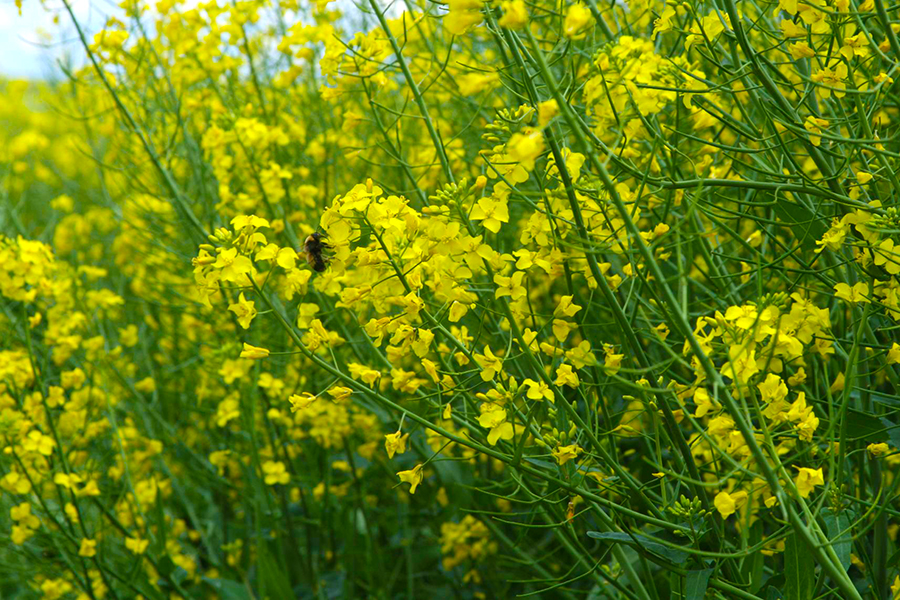 Winter Wheat and Milo favor Winter Canola in dryland and double crop irrigation systems.
No matter how you cut it…it comes down to plant breeding, proper machinery, and education and training and a market maker to get industry returns that compete strongly with all other oil seeds.
Any new crop takes an adequate margin to move the technology ahead. Winter Canola has a good margin with good management. Winter Canola has crop insurance. Winter Canola is also a good cover crop.
Producers can move their profitability ahead by adding this additional crop to their rotation.
Here are five bets that you can make in Winter Canola production. These a good reliable bets that are needed to bring adequate returns.
1. No-tillage establishment of the crop timely with a planter. Standing stubble works with row cleaners and strip till. However, Irrigated Triticale is a challenge that may require a wide 10 inch strip till tool bar pass to move residue for the row cleaning planter. .

2. Water Injection to assure an even stand in short season chem fallow (3 mo,). Site Specific Injection is required no matter what. 30 inch spacing requires 50 gallons per acre to make the moisture lines meet the seeding lines.

3. No fertility is applied until dormancy of the crop. January applications, 15 inch Single Disc Mustang Banded into the dormant crop. Feb. applications with Mustang at 7 to 8 inch depth is acceptable further north.

4. High Quality seed, designed for planters, Spacing of 40,000 to 60,000 per acre. About 8 inches apart is very good. Row spacing from 15, 20,30 and even 40 seems to work very well.

5. A means to slow the crop down and harden or prevent lush growth before winter sets in. Growth Regulators seem to work with a fungicide at about 6 to 8 leaf or about 30 to 40 days after planting.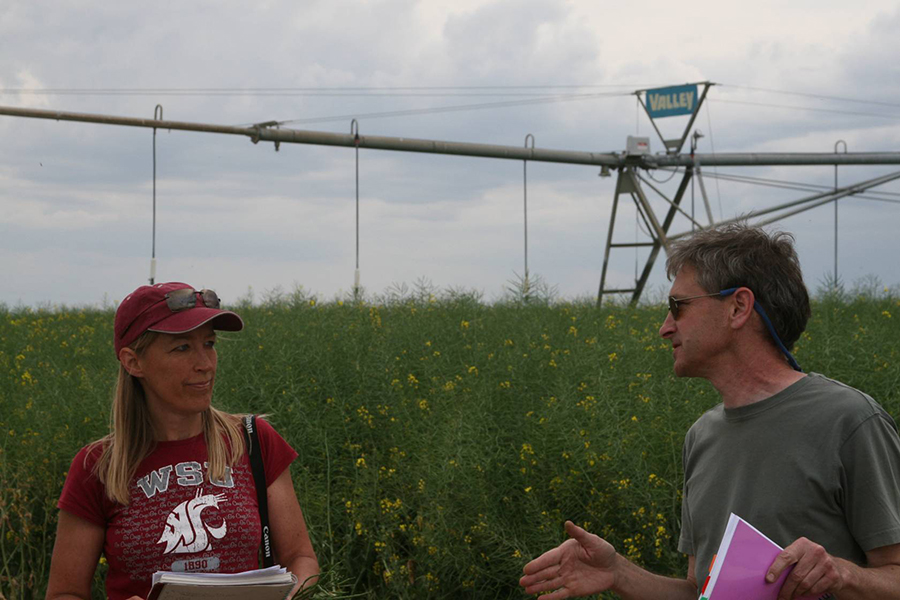 In Kansas and The PNW, Land Grant Educators and Scientists from Washington State University, Karen Sowers with Research Support Scientist, Jim Davis of the University of Idaho know their stuff and help others get on the Canola bandwagon and off the learning curve.

The Mind Set is simple….The crop has two starts….and both starts are critical to get to harvest.

1. Treat Winter Canola as a cover crop and then judge the crop in January and February….

2. Nutrients need to go on no matter what for Milo and Corn. Double crop is possible under a pivot. Fertilize for two crops with Exactrix TAPPS and TAPPKTS ZnCu. in January and February using Mustang Single Disc Openers banding to 7 to 8 inch depth.

3. Winter Kill might be a good thing. Producers can roll the dice twice with Winter Canola by keeping seed cost low, just like Winter Wheat.

4. Crop Insurance helps make the decision to plant Winter Canola. But no insurance for dryland winter Canola at Hugoton…So technology must take over with water injection and planters in dryland Winter Canola in SW Kansas.

5. Keep the seed cost low to outcompete wheat in risk.

6. Harvest is two weeks ahead of winter wheat.

7. The Winter Canola Rotation is powerful for diseases and nematodes. Wheat and corn yields jump about 10% and maybe more with heavy nematode problems.

8. The price of Canola follows Soybeans and Sunflowers.

9. Winter Canola is Roundup Ready and the GMO seed is available but not required. Select herbicide takes out the grasses in Non GMO Canola. Hybrid and Open Pollinated varieties are available. Honey Bees add about 5% to yield. SU tolerant varieties are available.

10. Winter Canola Likes Fertility Management….Has the ability to make up to 50% oil content in the PNW, 42.1% to 44% is required….with adequate S (3 to 4 times on the Great Plains) in TAPPS and TAPPKTS with zinc and copper. Don't try to deliver 38% oil content Winter Canola and expect a big check. The dockage will make you work harder. The ADM market maker and plant breeder says, Mexico buys 40% Canola oil from the US crushers.

11. As you progress and become a better grower. It will be very important to use a protein/oil monitor on your combine to confirm the oil content of your Canola and market it accordingly. Just like spring wheat producers can blend or ask for more money for a high protein/oil content product. Highly variable soils can be managed better with Exactrix TAPPS and use third product injection of KTS to build protein. Soils vary thus protein and oil content varies and protein/oil maps will show it. Your protein/oil maps from your Winter Canola fields will help you deliver nutrients more effectively in VRT-Site Specific application of TAPPS.

12. Canola crush outperforms Soybean Crush in production of milk. It is a big jump of 3% which makes a lot of difference in a close margin dairy. So the protein and quality of crush is important to the dairy also. The high Omega 3 of Canola crush also makes a difference in production pork with new marketing programs coming from the soybean breeders to deliver a better soybean crush to the pork producers.

How can a producer band nutrients into a growing crop in January or February? Banding into growing Canola is superior as producers are finding out in Oklahoma and Kansas.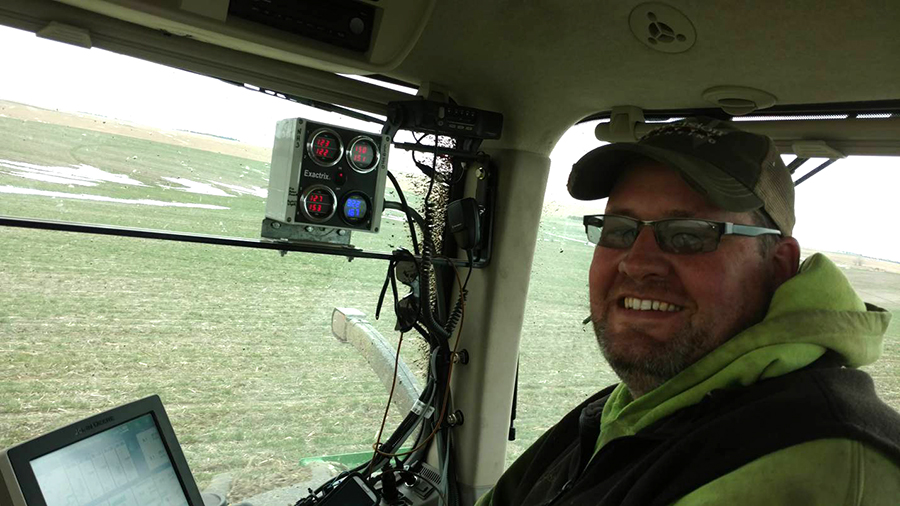 Banding TAPPS and TAPPKTS Deep in snowy conditions is critical, Using only Ammonium with Thio-Sul is the most economical choice to make oil contents well above 44%.
Here is a good video of Mustang P-51C openers banding TAPPS at 30 feet.
https://vimeo.com/bandbvideo/review/162609745/b8a4c47ab2
As the crop acres take off at Hugoton…. this crop can be adapted to the sandy soils in western Nebraska and Colorado.
What the real challenge is….Producers that want to make it work….The crop insurance people will give up on Winter Canola if producers do not work hard at making Winter Canola a major crop of Kansas.
A critical period is now upon Kansas producers….Much like Garbanzo Beans in the PNW….it took about 20 years….and then the plant breeders like USDA, ARS, Fred Muehlbar change the whole industry with one variety, Sierra.
Garbs were followed by a core group of processors and producers.
Now Garbs are the money maker and winter wheat is losing ground fast with poor falling numbers this fall.
Winter wheat and spring wheat is a way to get back to raising Garbanzo Beans.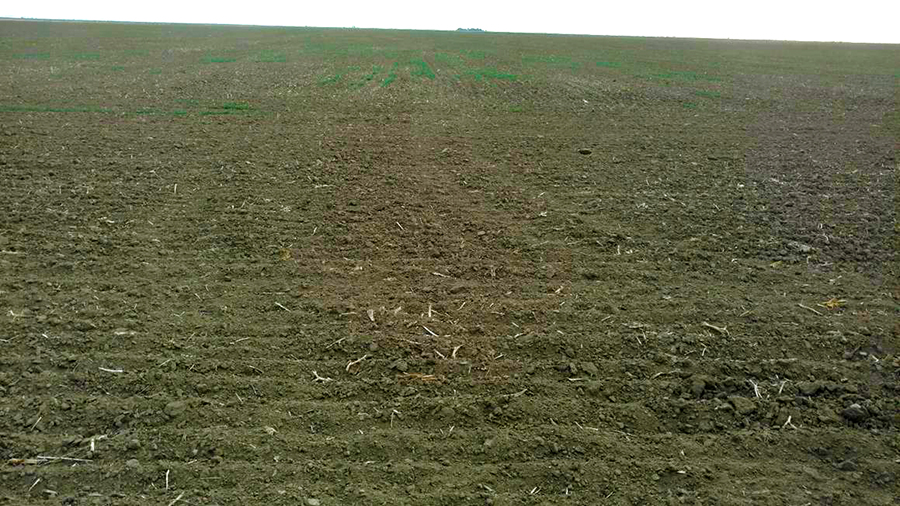 Dryland Winter Wheat seeding in early September surrounds the Winter Canola fields November 5th.
No rain at Hugoton, KS. This is a management problem.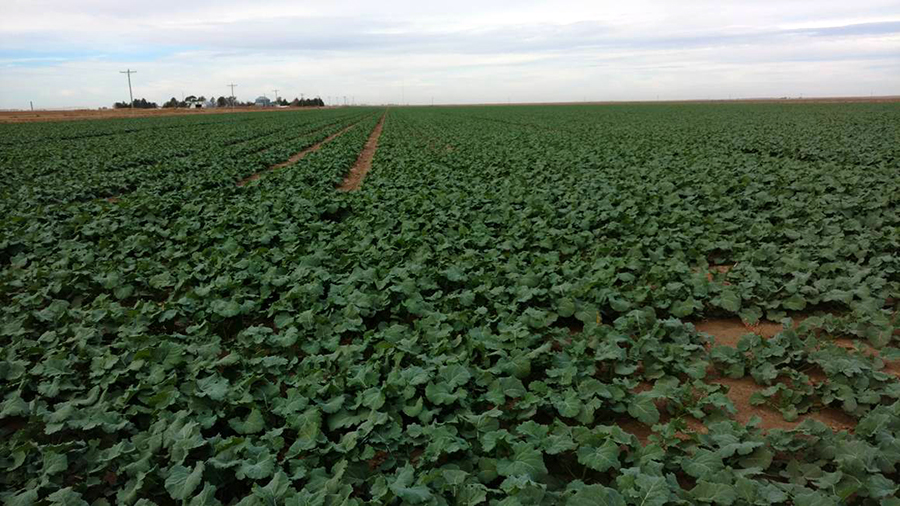 November 5th, Winter Wheat has an adjoining field of Winter Canola, Rubisco, Hornet.
The Winter Canola was No-tillage planted about the same time as the Winter Wheat, September 15, 16.
Winter Canola is a management opportunity with about 3 times the Gross Income.
Winter Canola allows irrigated double crop and a good crop of Winter Canola helps increase future crop yields with high nematode pressure.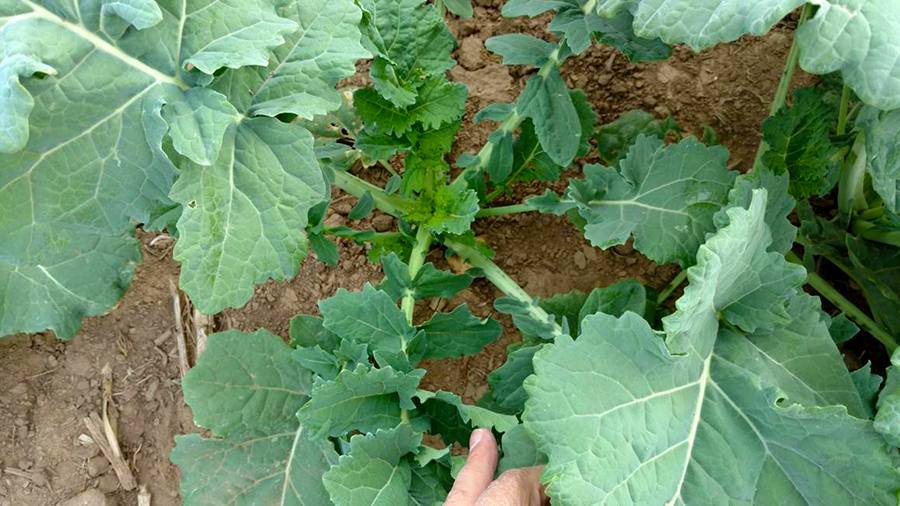 A planter with row cleaners on 20 inch centers makes a big difference with depth control and row cleaning.
Grass hopper damage is indicated on field margin and along the weed patch.
The 20 inch Planter Blight provides a good example of how the plant covers the land.
Some yield loss from the 40 inch skip….but not much. The plant compensates very well.
In row, squeezing the plants closer together on 30 inch row may also help drive the roots deeper and faster.
In row competition driving roots deeper and faster is similar to the Hill Planting technique in Milo for increasing yields in dryland.
Winter hardiness maybe better with less population in row. This allows a bigger tap root to produce a better crown.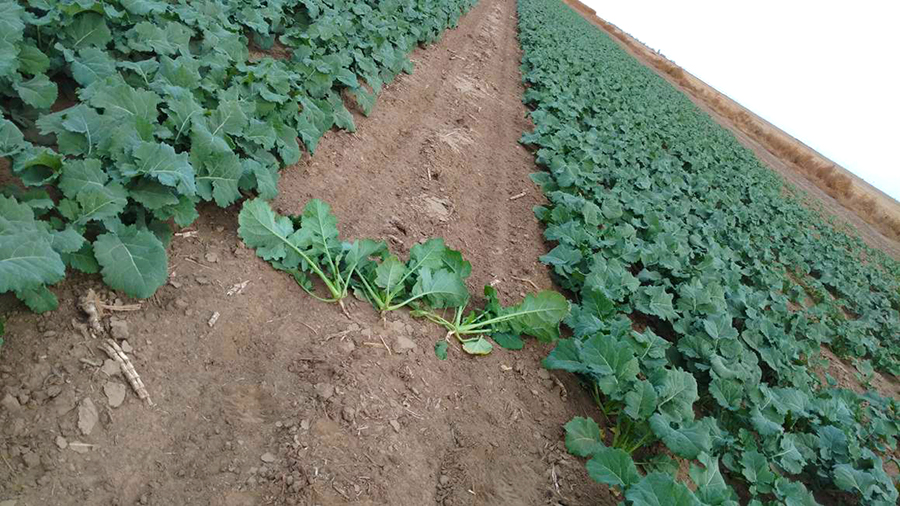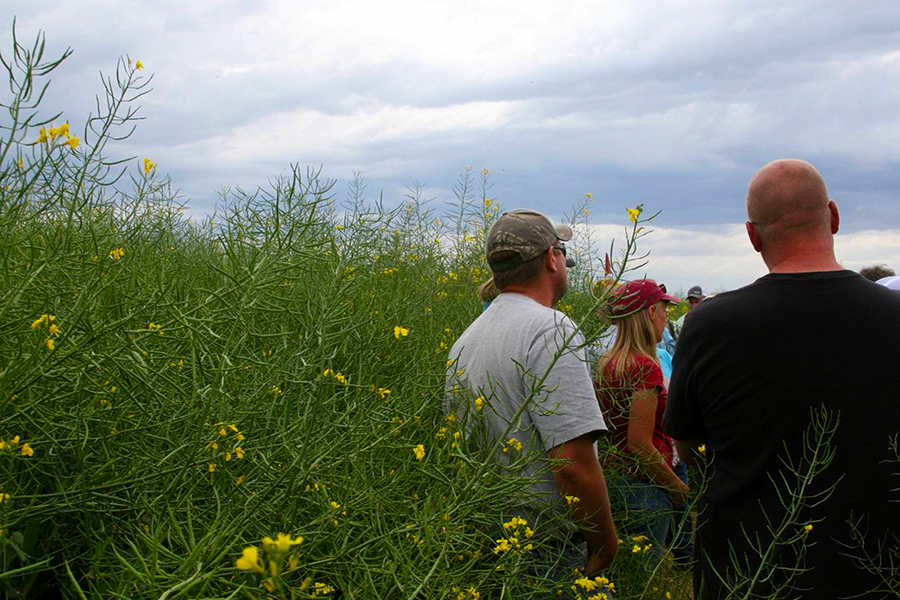 Center Pivot Production of Winter Canola at Odessa, Washington in early May.
---
COMING UP, DON'T MISS THIS MEETING
Great Plains Producers Meeting, Yielder No-tillage Technology
From Exactrix Global Systems.
Dec. 7th Signup, Please call immediately to confirm your attendance.
Contact Exactrix at 509 535 9925 or E-mail alexr@pegasusmedia.com to confirm.
Educational Meeting, Improving Yields at Reduced Costs. Meet at the Colby, Kansas, Comfort Inn, Dec. 7th, 2016.
Meeting Starts at 9:00 AM with your registration required to reserve your seat.
Bring your banker, bring your fertilizer dealer, let your best neighbor know there are answers.

The complete seminar charge is $235 per attendee . Group Rates Available. Your satisfaction is guaranteed.
Meal included, Documents supplied.
Tour winter Canola fields on Dec. 6
Comfort Inn 785-462-3833 for your room reservations
Overnight rooms available, special allowance for group rates.
Seminar Speakers:
9:00 AM
Dr. Bert Bock,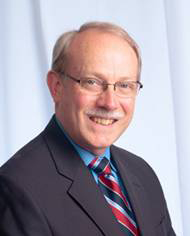 TKI, Nutrient Management Expert. Testing reconfirms that Exactrix TAPPS is as good or better then N-Serve for boosting yield. Bert is a former Scientist with the TVA, Tennessee Valley Authority. Bert was educated at KSU and the University of Nebraska. He has traveled the US as a consultant for improved and advanced use of nutrients.
9:45 AM
Logan McCurry,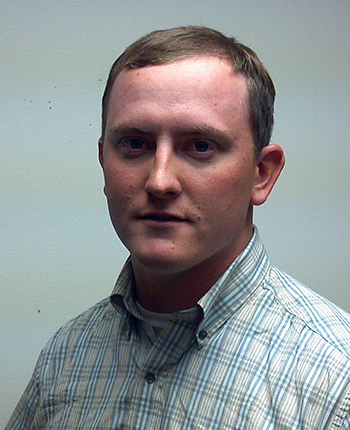 Crop Quest, Consultant, VRT expert. Explains two years of VRT application in center pivot production using Exactrix TAPPS and Mustang openers. Logan spends a good portion of his time consulting for Joel McClure a Hugoton, KS. Crop Quest's Jason Hooper also helps with the technical interpretation of the Yield Maps and design of the zones for McClure.
Logan can report the actual net dollar values for each management zone. Exactrix uniformity of application in TAPPS has reduced N use to .6 to .7 lbs of N per bushel produced.
10:20 AM Break
10:30 AM
Ben McClure,

Kramer Seed Co. Ag Economist. Explains the economics of Exactrix saving hundreds of thousands of dollars every year. TAPPS N stabilization works very well. Ben realized rainstorms of up to 8 inches at several pivot locations on sandy loam soil. Nutrients were applied prior to planting and following banding of TAPPS.
He achieved record breaking yields with 150 lbs. of N as NH3 in TAPPS crystals. One pivot averaged .568 pounds of N per bushel in VRT, Site Specific TAPPS application on 30 inch centers, strip till.
11:15 AM
Guy J Swanson,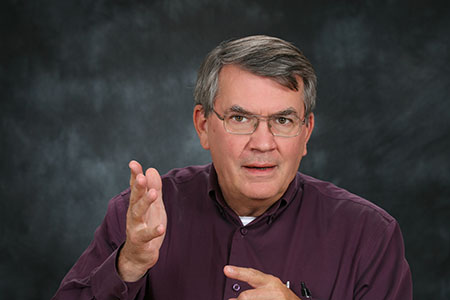 Exactrix Global Systems, TAPPKTS plus micros and DCD, Binary Banding at 7.5 inch depth. Improved NPKS efficiency for Mustang openers. Soybeans can now be fertilized. Water Injection and nutrient management for Winter Canola production in 30 inch and 40 inch seed row singulation. Place 5 small but significant bets on Winter Canola and get a consistent quick maturity crop with much better returns than winter wheat or soybeans.
Noon: Lunch
1:15 PM
Mike Stamm,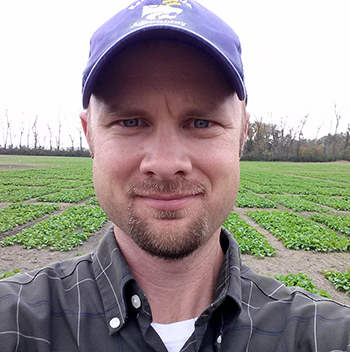 KSU, Plant Breeder, Winter Canola. Mike is a Winter Canola breeder at KSU and is focused on the Great Plains. His variety Riley is well accepted. He is knowledgeable on the needs of how producers can establish the crop. He has developed strategies for best winter survival.
Mike also is familiar with growth regulators and their development. Kansas State has a Winter Canola priority and does not offer spring Canola. Acreages have increased significantly in the fall seeding of the 2017 crop.
1:45 PM
Brian Caldbeck,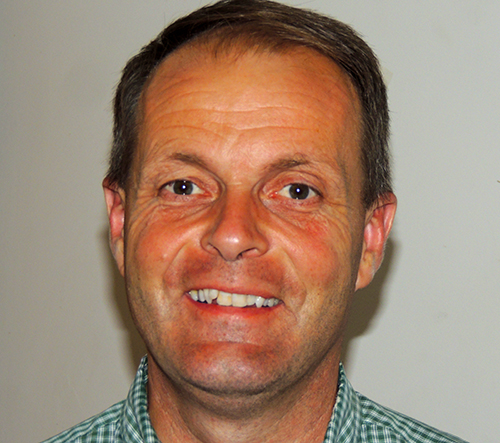 Rubisco, Crop Production Expert in Winter Canola. The Rubisco Winter Canola Seed is breed for high oil content and winter survival with at least 8 varieties available. Some Texas producers are now topping 1,700 acres with Rubisco varieties. Brian consults with winter canola producers all across the Great Plains. He has inspected several fields in Kansas, Oklahoma and Texas this fall. Rubisco has a Winter Canola priority and does not offer spring Canola.
2:45 PM
Jim Talbert, Helena -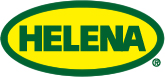 The Iron Man, Iron Chlorosis of Corn, Milo, Soybean, A discussion of heavy chelated iron for improved yields in soybeans. Copper as a nitrogen stabilizer….Keeping nitrous ammonias and nitro bacteria at bay in the TAPPS band.
3:15 PM Break
3:25 PM
Dr. John Shanahan,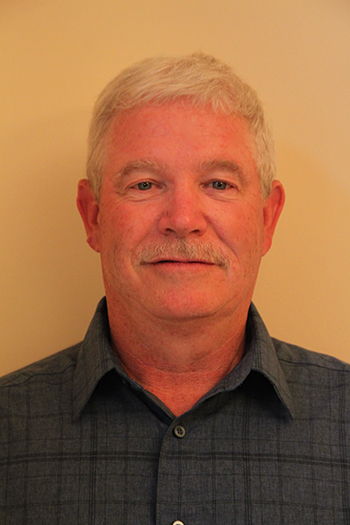 Technology Application, ARS, Pioneer Encirca, PG Farms. Small NH3 plants funded by major Nebraska investors and stock holding producers.
4:00 PM
Eric Betschart,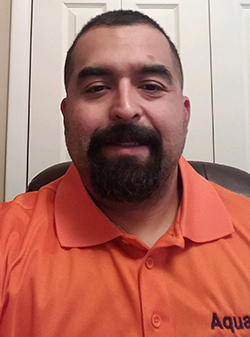 Aqua Spy. Monitoring stored soil moisture in pivot irrigated, SDI, and dryland/Cover Crop.
4:30 PM to 5:30 PM
Panel Round Table in 4 groups.
Table 1, Canola, Table 2, Nutrients, Table 3, VRT,Site Specific. Table 4, Stored soil moisture, Water management in
irrigation and dryland.
Click here for complete information
---
Time for Training on Mustang Tool Bars operating at field speeds to 9 mph in No-tillage banding.

Saving millions of dollars over your farming career with Exactrix TAPPS and No-tillage production of commodity crops.
Click On Image To View Video
Watch the Mustangs run strong in heavy residue.
https://www.youtube.com/watch?v=QuCAeCfBUnQ&fmt=37
http://www.exactrix.com/mustang.htm
---