Return To Main Page
See all our previous broadcasts
Mustang Review at Bellville, Chester, NE. Phil Poppe and Steve Kuhlman.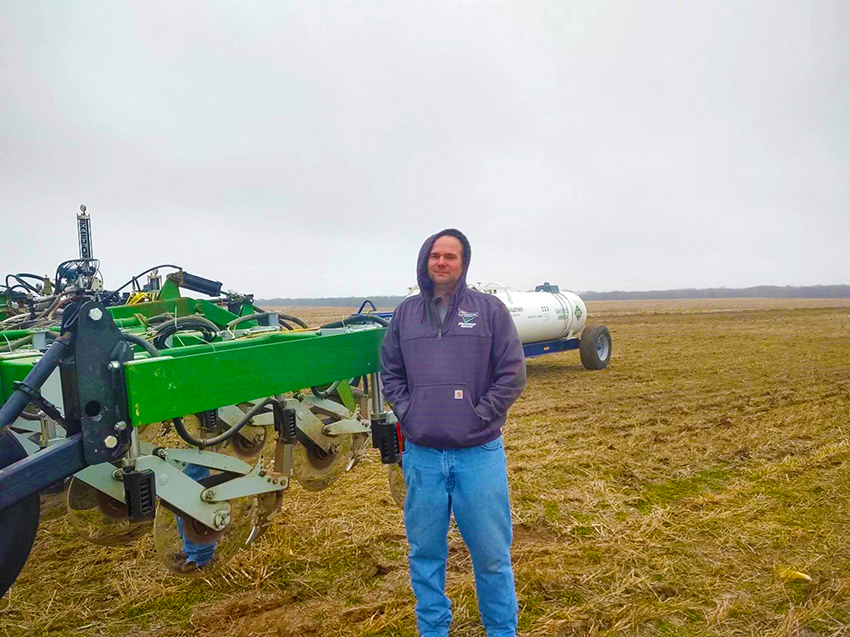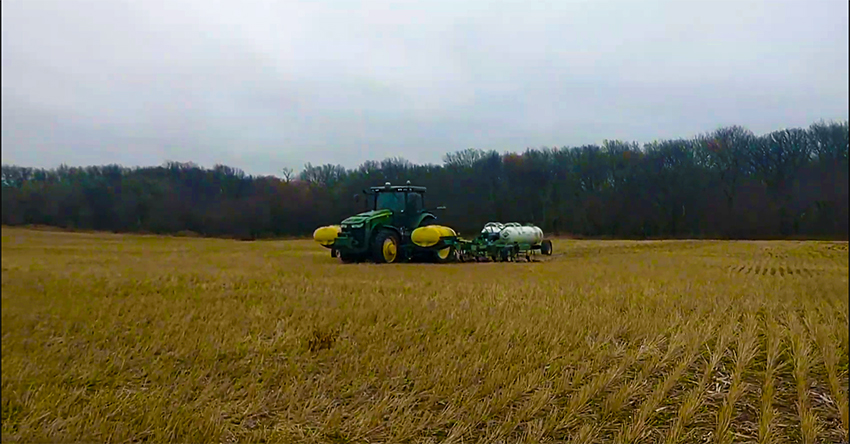 A 16 second video. November 26, at 34 degrees F and 95% Humidity at Bellville KS.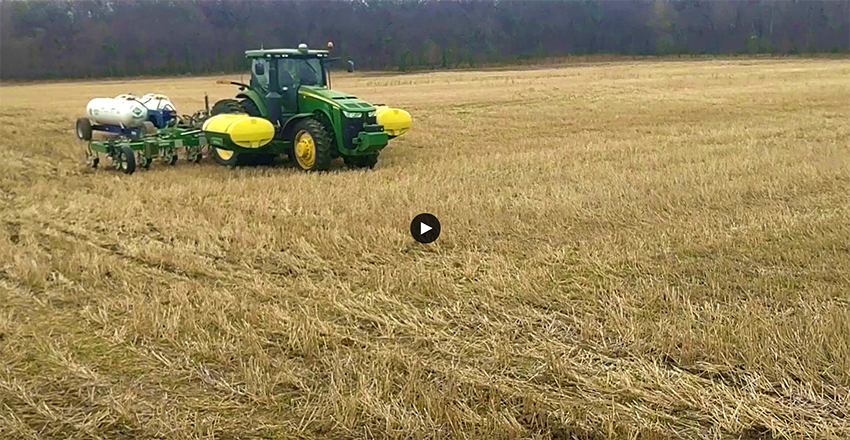 A 30 second video.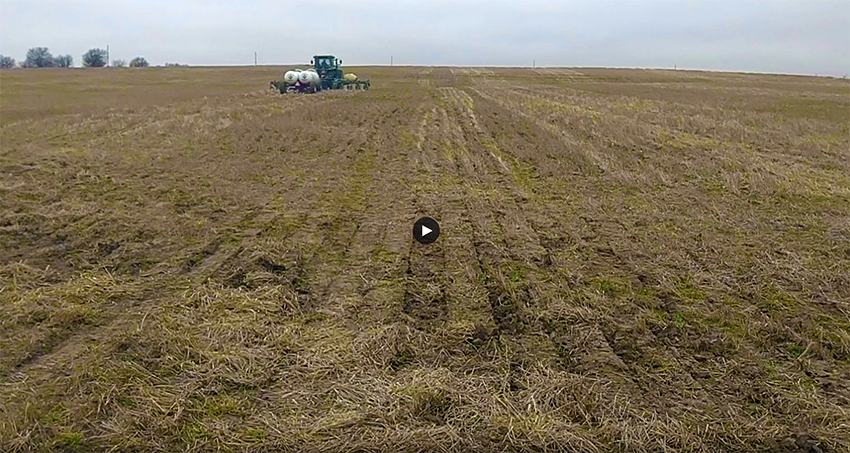 A 18 second video….terrace review.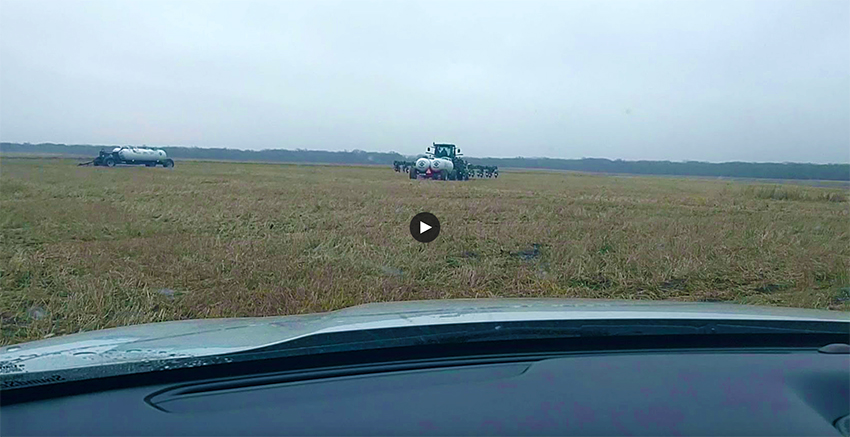 A 44 second video. Changing tanks.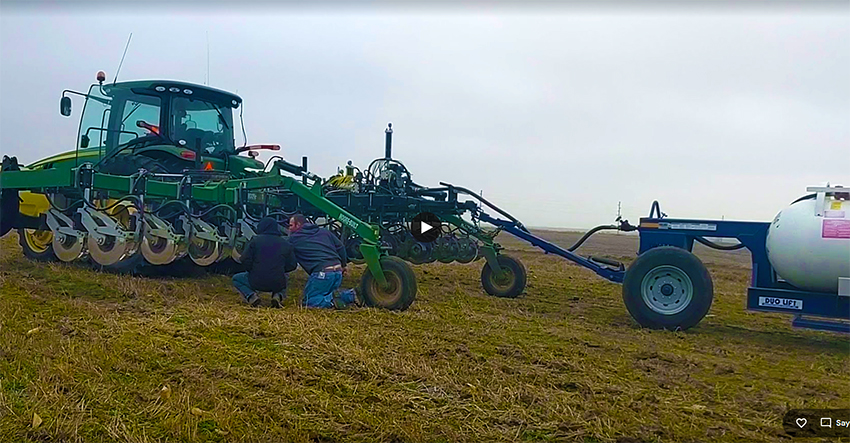 Inspection, 14 seconds.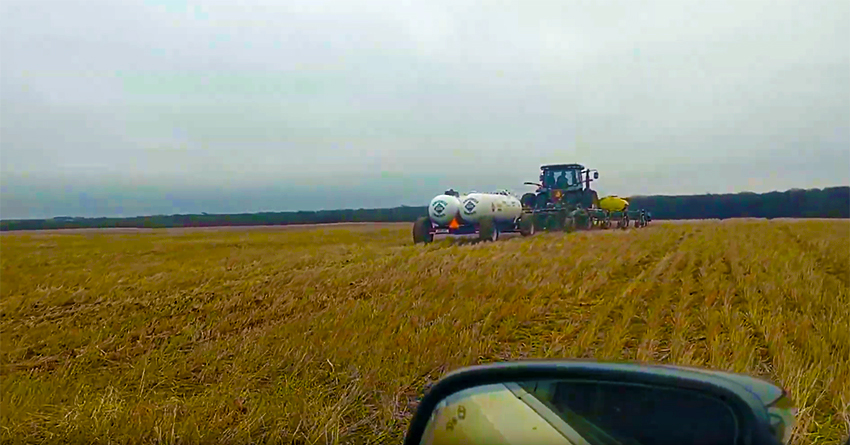 This video was taken on Tuesday at Chester, NE….on the Kansas side of the border.
Phil Poppe with Steve Kuhlman operating.
This 3015 has been in service for five years.
The Exactrix Mustang terrace tango has a triple threat or three elevation changes. Dale is pretty familiar with how this works.
The temperature was 34 degrees at 95% humidity…it was just starting to rain.
Jason Swafford in in the Cab also. Jason is buying a Mustang tool bar also. He is currently a strip tiller. He is from Scandia.
Your Great Plains Reporter. <![if !supportLineBreakNewLine]>
<![endif]>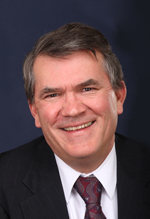 <![if !supportLineBreakNewLine]>
<![endif]> Guy J Swanson