An old friend...Case SDX 30 and 40, New approach with Case SDX frame.
New life for old 1850, 1860 and 1890 frames.
Fresh Start for an Old Friend. Case SDX.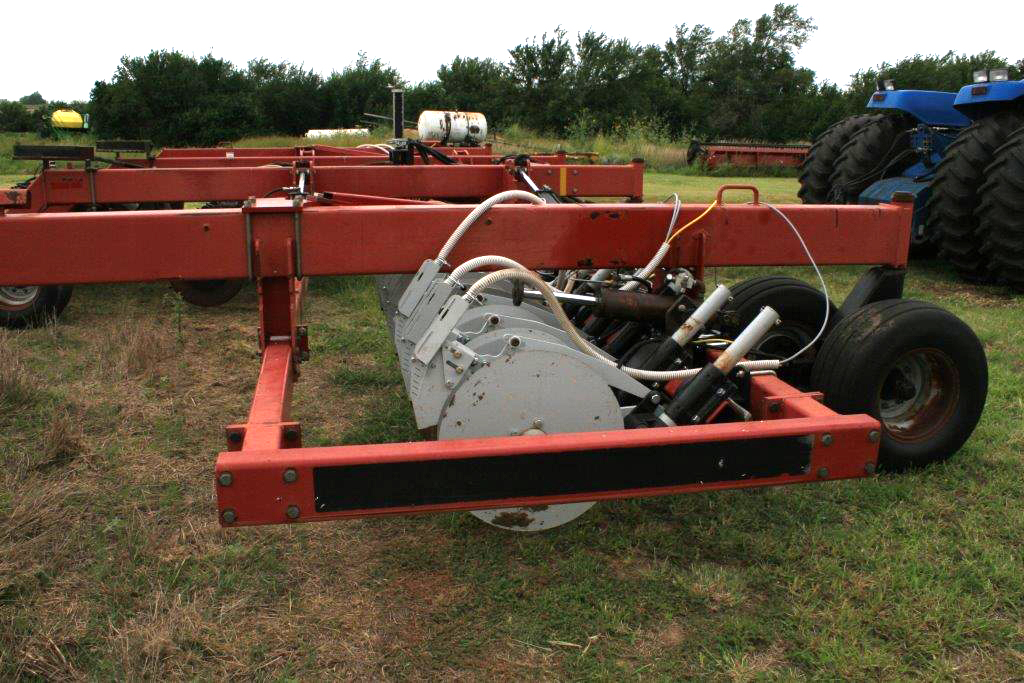 Kansas Producer, David Hoeschler at Bushton has modified an SDX to use B series Mustang openers.
David has an Exactrix 2KF NH3 High pressure injection system in combination with a 2KP TAPPS formulator.
The SDX-30 was extended to an SDX-40 using standard Case parts. Producers in South Dakota also extend SDX frames to 48 feet in three section.

Producers have also converted SDX machines to widths to 62 feet in five section flex for banding only.


Watch a big 60 foot SDX run in North Dakota.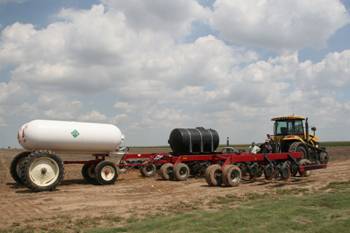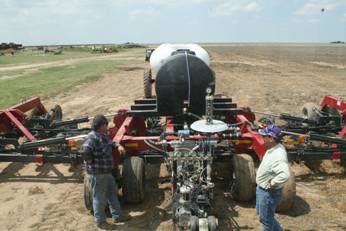 The center frame of the SDX also carries big loads well, up to 1,000 gallons can be supported.

1. The pivot shaft hanger brackets were repositioned to accommodate the required pivot movement.
2. Only the front gang pivot shaft was modified allowing 15 inch band spacing.
3. The back gang was removed.
4. The back gang can be installed for 15 inch row space crops like double crop soybeans whereby small amounts of NPKS and Soygreen can be applied at time of seeding.
5. The back gang with SDX openers at 22, 3/4 inch diameter can be operated to size and chop straw. The back gang also adds additional weight with the openers up to stabilize the machine at high 10 mph speeds.

The SDX has a 10 inch deep section frame with walking tandems and has been an excellent banding tool bar. www.exactrix.com/kd.htm

The SDX opener is compound angle and a fixed angle opener. The Case SDX bands at 3 to 4 inch depth using a 20 point closing wheel.

Banding TAPPS at 7.5 inch depth using P-51 B, C or CUE openers typically results in better drought stress tolerance.

Mustang openers typically cost a lot less to operate, band deeper, and cut straw and size straw well.

Mustang P-51B, C and CUE are self sealing because they band very deep. The opener swivels allowing turning without soil disturbance.

Mustang openers in P-51A series at 21.5 inch diameter also work well on Deere 1890 and 1895 frames.

The P-51A bands at 4 to 5 inch depth and has an optional closing wheel for tillage systems with the smaller diameter blade.
More news at www.exactrix.com/dewi.htm for Deere applications. More news about Mustang openers at www.exactrix.com/Mustang.htm

Another Good Choice in Tool Bars in the Case 940. The 7 section folding machine is narrowest transport available.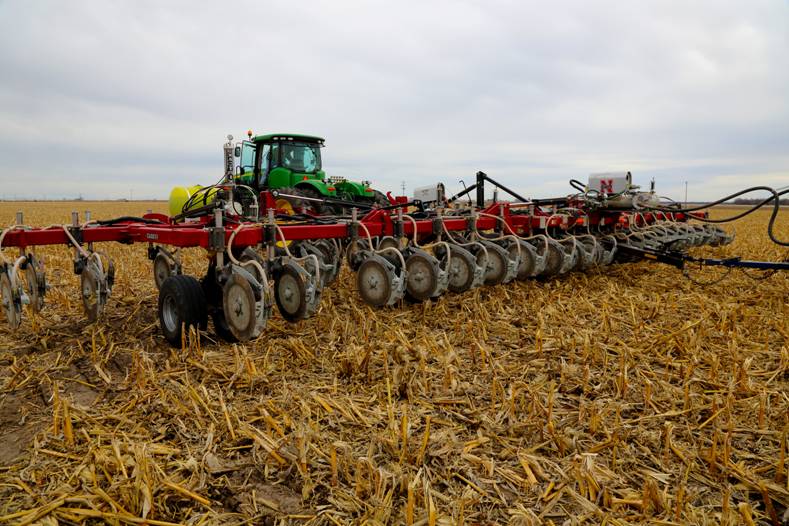 Let's Get Started. Exactrix will design a system for you.

Certified rebuild P-51B in stock, ready to work on the Case SDX, these are good lower cost openers that can be upgraded.

Frequently Asked Questions.
Contact Exactrix for Answers.
Learn the 10 most common questions of three product injection.
exactrix@exactrix.com or call 509-535-9925