From Lewiston, Idaho, Wittman Farms.....In fact further south of Lewiston about 25 miles...from the Snake River, or the Continental Grain, seaport terminal, that you and I visited in December 2005.
No-till seeded with a Flexicoil, Paired Row Stealth opener.
You can review the opener HERE
Garbanzo Beans are about 25 cents to 35 cents per pound for the last 3 years and yields run about 1,500 to 2,000 pounds in dryland production....15 inch to 16 inch rainfall is shown...up to 21 inch rainfall and center pivots.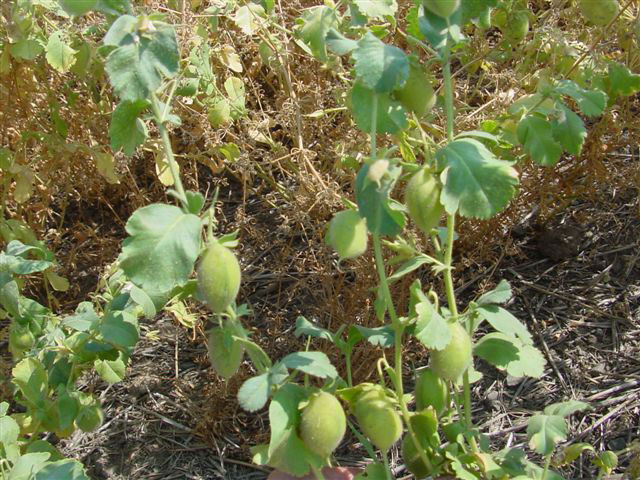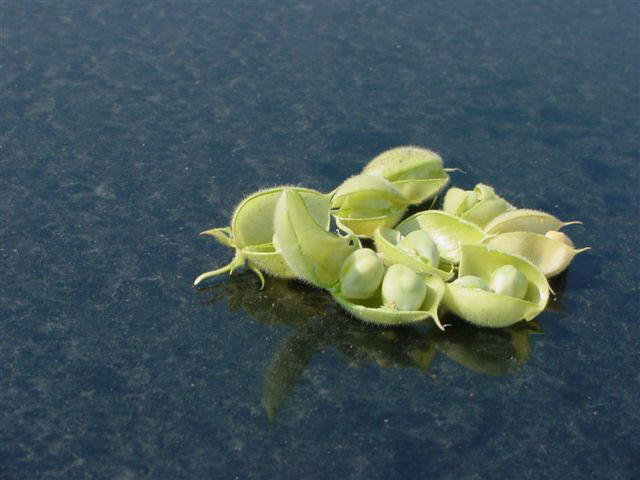 An ideal place to seed winter wheat is a Garbanzo Bean rotation. A legume adding organic nitrogen.... excellent seed bed results from Garbanzos....an excellent seed bed for winter wheat No-till seeding......and Garbanzos tend to handle drought stress and high moisture.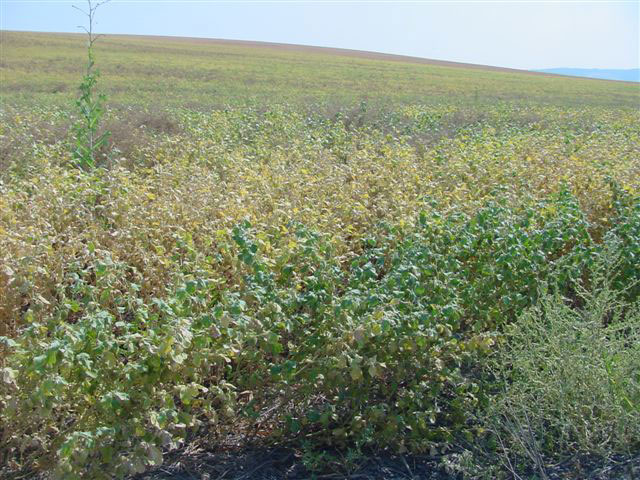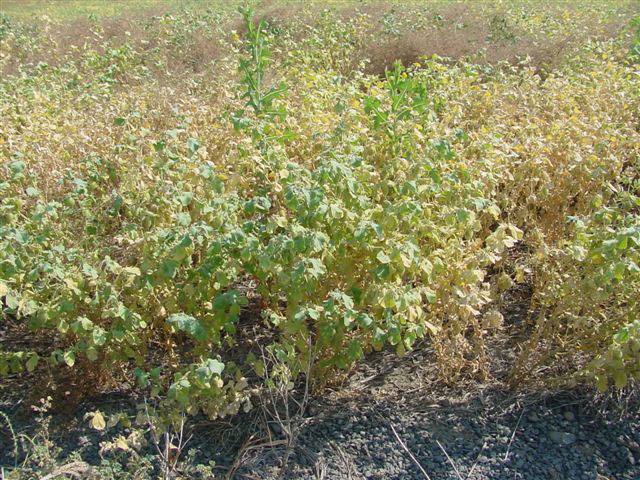 Garbanzos are not determinant so a Roundup harvest label can be used. The Roundup harvest label is one of the success stories of Garbanzos. If you see a few weeds in the pictures they are really insignificant in the overall production scheme...plus you have Roundup to back you up.
Like John Rea always said, "If you can not grow a few weeds, you can't grow wheat.
Fred Muelhbar is the USDA Breeder that broke through with the great varieties.
Mort and I tried Garbanzos in No-till in 1983 and 1984 and could not make them work due to foliar diseases.... and pythium root rot.... and ascochyta blight...
Fred discovered a few other problems and finally resolved the line....they are great crop....Mexico supplied some of the line and he crossed Mexican varieties with Dwelly.... to produce Sierra...
Fred Muehlbar.....breeder of Dwelly, Sanford and the new great one.... Sierra....a great breakthrough in plant breeding by Fred....now retired.
Fred also released Winter Lentils.....The Morton variety after Mort Swanson.....Pioneer of No-till. Mort really favored winter crops. Mort felt the spring time was really for controlling weeds and not for seeding crops...He and Fred became great friends...... and as always inspiration and perspiration resulted in a first ever...Winter Lentils.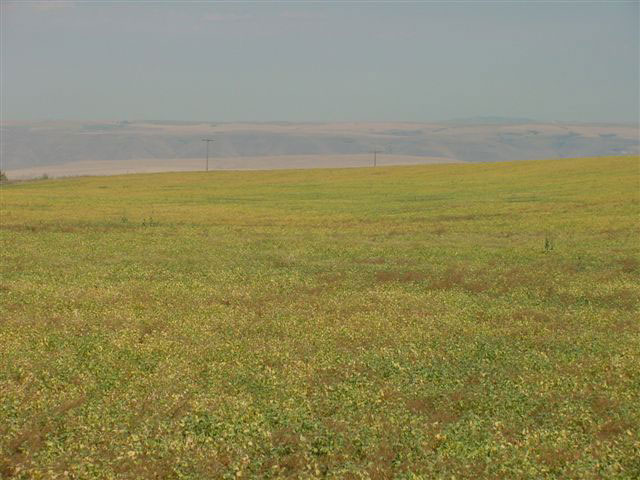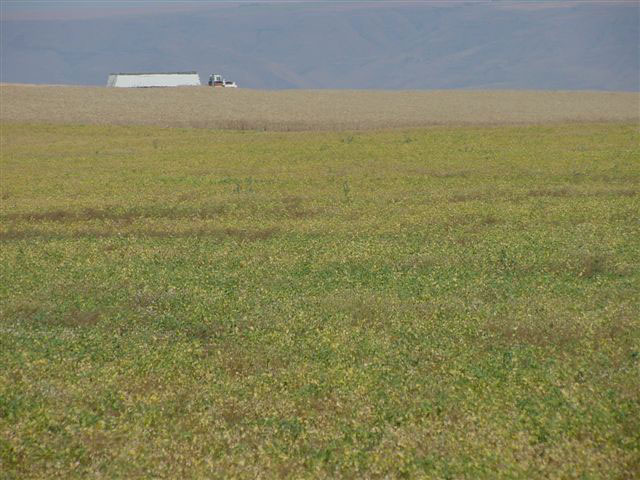 I thought of the brothers at Alliance, NE that were raising Garbanzos under pivots and the SDX was having problems following corn residue....The Paired Row Stealth works quite well.
This is a good even stand....You must have the correct drill.....since the seed is difficult to meter... the best seed looks like oblong footballs with a bad case of acne....so many seed meters can not handle the big seed......
The seeding depth is very critical and the operator must have seed soil contact....at about 2.5 inches in depth....Shallow seeding does not seem to work as well....and I think this was the problem with the SDX at Alliance, NE....the brothers seeded way to shallow and had a lot of residue in the row.
The seed is big and it does better at 2.5 to 3 inches.....Also I think the seed at this deeper depth is out of harms way from surface applied, soil active chemicals from the previous crop.
I inspected two fields and found excellent stands and very good weed control....also the even maturity was showing across the fields.... Even Maturity....which is a good sign of powerful emergence and stand vigor. Dick Lloyd was impressed.
Once again this is a Stealth Paired Row opener into winter wheat residue....a good stand. All crops were coming on ....under drought stress since Lewiston Idaho is down about 20% of average moisture..... and.... high 100 degree heat with strong winds. Lots of forest and grass fires in the central Idaho area...98 wild fires total for the state I was told today.
....I was very impressed with the Wittman Garbanzo Bean crop....considering the tough conditions. I would encourage some feed back from the producers at Alliance.
Guy Swanson
ASABE, ASA, WSDA Certified
Spokane.