Open or Download PDF File
Open or Download The Mustang P51 PDF
PDF of Ken Dechant Farm
KEN DECHANT
SDX Soil Sealing of the side wall.
News about the SDX opener in banding of TAPPS.
Soil Slot cutting with a single disc blade.
Compound angle Case SDX blade only. Seed scraper not installed.
Exactrix® owner, developing knowledge, Ken Dechant, Manning Alberta, Feb. 18, 2018.
Ken is trying to understand how the SDX opener cuts the soil.
This is a compound angle opener. The SDX was developed by Tor-Master, Altona, Manitoba. The inventor used the Yielder Drill angles and diameters and then sold the machine design to Case in 1998.
Investigating SDX with moist sand at a 4 inch depth with a 1//4 x 22.75 blade in double edge.
Rear left is Compression of the side wall shown. Rear side is the cutting of the sharp edge.
A good illustration.
GJS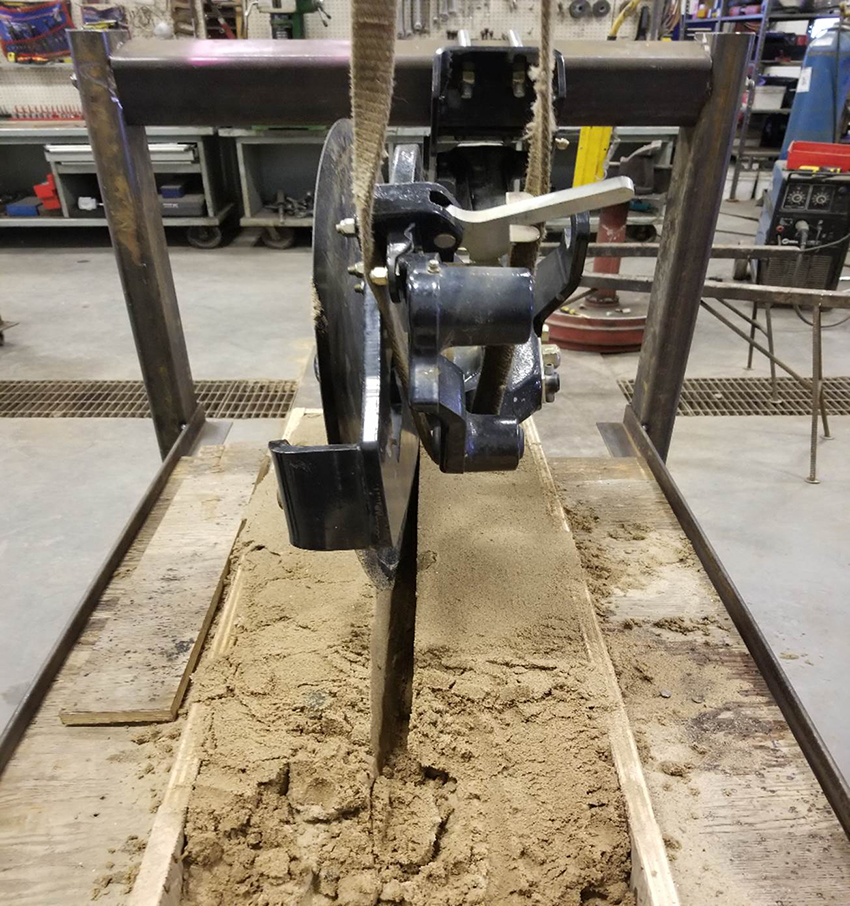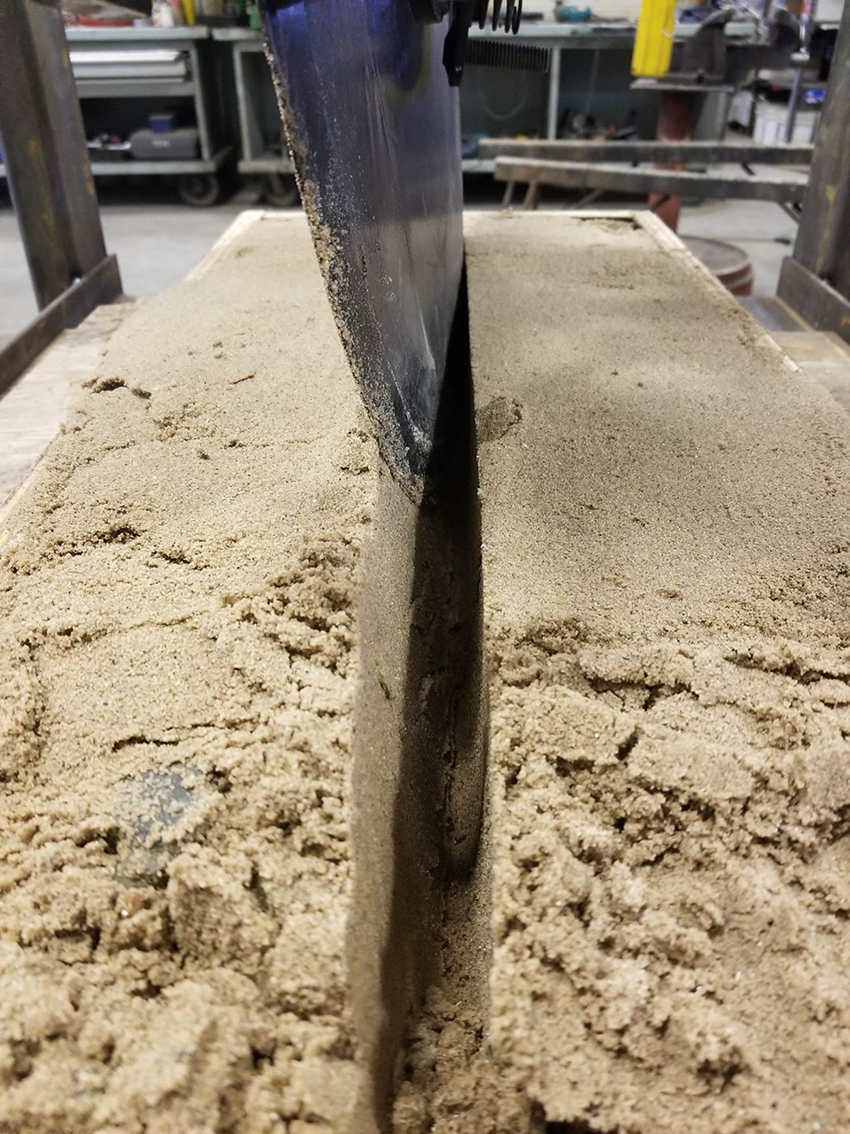 Side wall compression illustrated.
Moist soil conditions.
Air Dry soils become very non-functional for the placement of seed or fertilizer.
---
Seed Scraper installed.
Creating a shelf for seed placement.
A great design for banding….a poor design for seeding.
The seed was never controlled in the release for precision depth and ideal germination…two seeding depths…very difficult to get top seeding performance.
The SDX is known as a failed seeder in the western United States.
The seed shelf was not reliable and a very difficult seeder to set. It required high seed rates.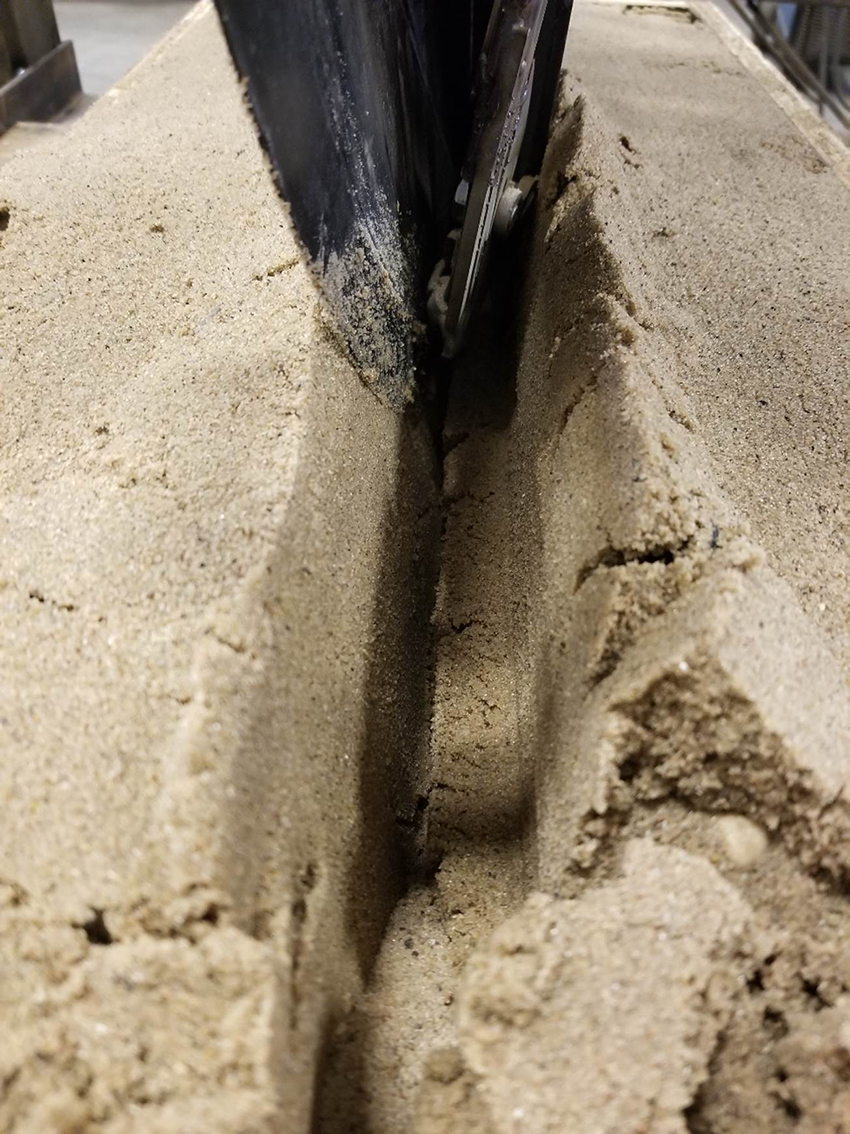 ---