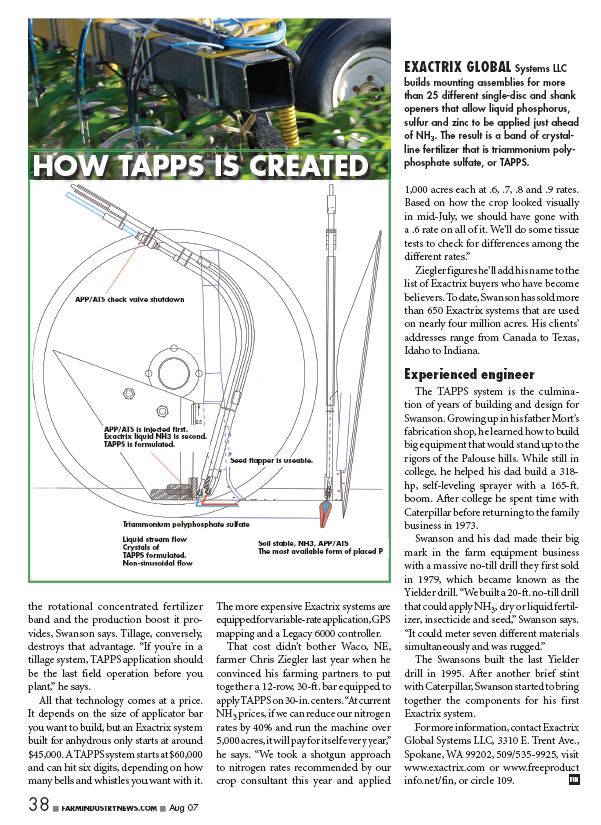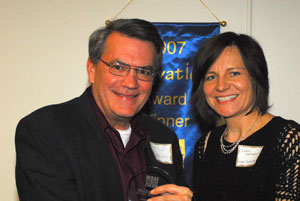 Exactrix's Guy Swanson receiving the FinOvation award for
the most innovative product in 2007 from
Farm Industry News at the National Farm Machinery Show
from Jody Wehrspann
---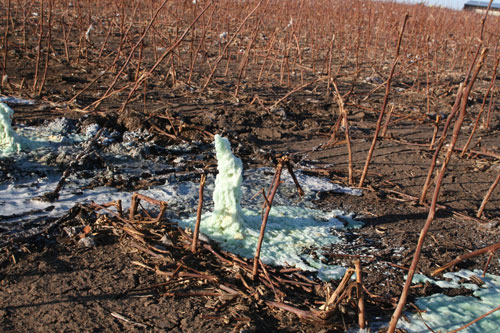 Crystalline TAPPS Formulation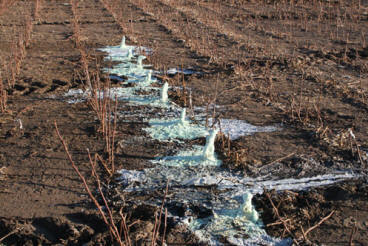 The most available form of commercial plant nutrients.

Stabilized nutrients, triple ammoniated.
An above ground test at the initial startup was used to confirm that the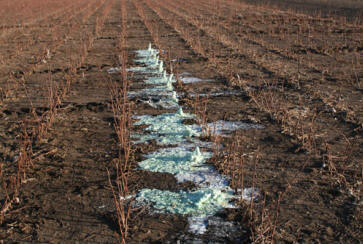 2KC
and 2KP systems were operational.
The 2KC NH3 system was bled, chilled and filled following NH3 safety protocol.
The 2KP APP/ATS delivered the material in a high quality stream flow.
Triple super ammonization assured the crystal material with inter-mixing.