Special Points Of Interest
Quad Trak with 485 HP and compounding turbos


60 Foot Seed Hawk


Exactrix NH3 Was Applied @ .6 of Soil Lab Recommendation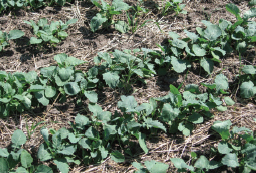 Canola taken July 9, 2009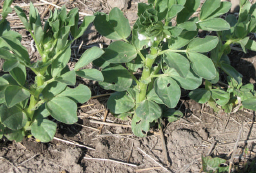 Faba taken July 9, 2009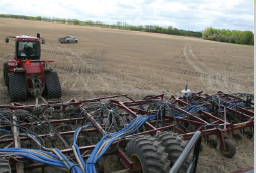 Seed Hawk at 60 and 84 feet.
Volume 1, Issue 2 July 13, 2009
PEACE RIVER, ALBERTA
Smokey River Canyon at Tangent, Alberta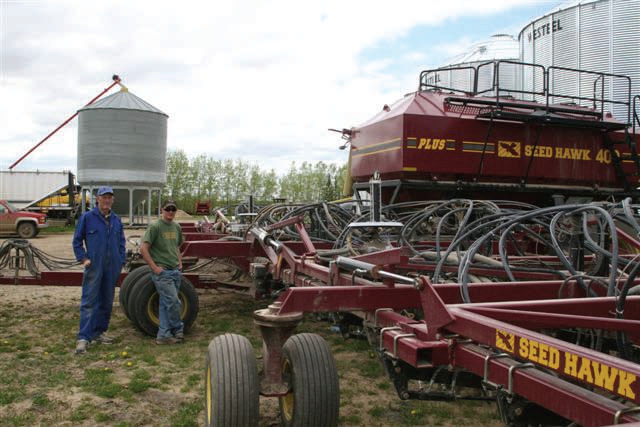 WIn the Peace River Country, Brent and Arnie Lunn now have winter wheat in rotation at 57 degrees north.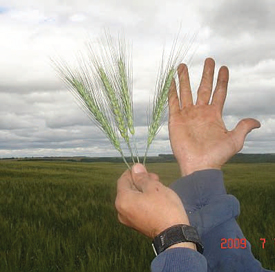 Arnie and Brent are raising HRWW, the variety is Osprey. Breed by Brian Fowler at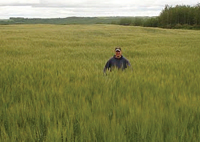 Saskatoon, the same breeder for Falcon.July 13 winter wheat, Brent and Arnold Lunn, Wheat trial # 1.Crop looks good and we are really looking forward to the yield results. Seeding date was Sept 7 2008 sprayed with frontline xl for broad leaf and no wild oat herbicide needed. This is the second year for their Seed Hawk Drill and the 485hp Quad Trak with compounding turbos.Guy Swanson of Exactrix has been steadily helping them with this project for three years.
---
Improved NH3 Supply
This year Arnie and Brent setup twin NH3 tanks so the supply could be improved to the 60 foot Seed Hawk. The Exactrix NH3 applications were made at .6 of the soil lab recommendations. Notice there is no seed cart, but 400 bushel of seed.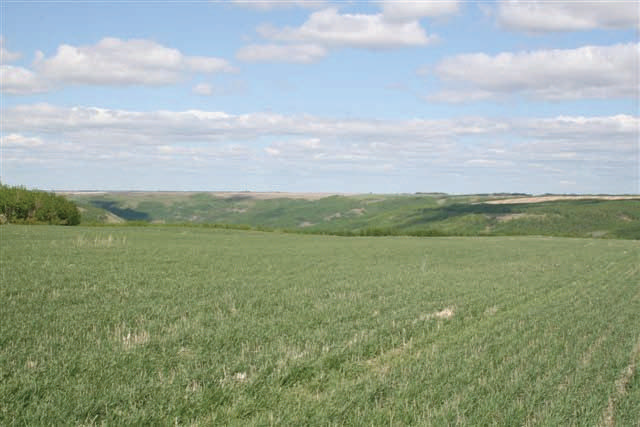 This is a good machine design from Seed Hawk. With the ability to be backed up, the Seed Hawk is popular in hillside farming. Hillside farmers normally mount the NH3 and Poly Phosphate tanks to the tractor. Hopefully as Poly Phosphate and Thio-sulfate becomes available at 57 degrees North, TAPPS can be formulated to drive proteins higher. We look forward to the crop stands and harvest data from the plots.
Winter Wheat @ 57 Degrees North, June 1, 2009