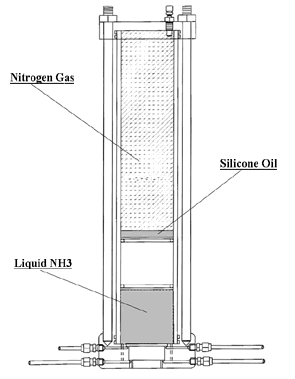 Direct Injection Dual-stage Manifold
Key Components Are.....
Dempster E-5 high pressure or E-6 NH3 pump ground powered or variable rate hydraulically driven.

Precision black nylon 3/16 lines and terminal expansion orifices.

Port to port accuracy of 5%.
Direct injection of NH3 above and below the ground line in the liquid, non-aberrant state, single disc openers can be used.

Improved marketability of NH3 in difficult conditions.

Improved safety, high pressure instrument-grade components. Burst pressure ratings of 2000 psi. Fewer components required

Pressure increasing system maintains NH3 as a liquid throughout the system, improving NH3 band integrity and placed phosphate band efficiency.

Two-stage manifold for distribution of NH3. Primary orifice group produces precision rates below 3 mph. Secondary orifice group combines flow and produces precision rates above 3 mph.

Improved pump life and durable 3/16" black nylon lines do not degrade with UV exposure.

Accumulator stores liquid NH3 and overcomes aberrant flow, line flashing and pulsing.





Additional Features Are...
Wide orifice operating rate range at pressures to 300 psi.
Low cost, reliable, simple, designed with time proven instrument
No line coiling, lines are easily out-sourced and cut-to-length to match applicator width.
Precision accuracy, GPS timing, safety and economic crop responsesignificant environmental improvements in the use of NH3.
Exactrix dual stage accumulator manifold with precision primary and secondary regulation ports.
Available in porting arrangements from 9 to 72 ports and dual and single tier arrangements.
Easy to install and full support from Exactrix Staff. 3/16" lines install into standard applicator shank stainless steel lines.
Orifices are easy to change to match major application rate changes.
A major breakthrough in the application of NH3 and with the assurance of long-term use.