Deere/Downing 1890/1910
Road Runner Cart
ExactrixWing Injection
Seeder For Sale - SOLD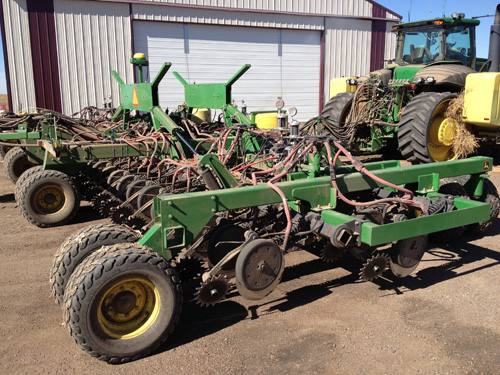 Brian Downing has the most advanced 1890 ever built.
Take a look at Brian's comments.

Guy Says,...."If this machine was new on a dealers lot you would need a check book with $400,000 in it."

Good Job Brian....a great start for a no-till farmer...band and seeds.....and bands only...best buy on the planet a $210,000 FOB Colby.

Brian is going to 60 feet....

"So the 5,000 acre producer comes up all aces with this machine."

2010 John Deere 1890 40' 10" with 6100 total acres. 2100 acres on the following upgrades. Exactrix 19.1" x 5/16 Yielder Manganese Steel discs & Exactrix steel hubs...Exapta 20 point closing wheels. Needham air brakes. New style Deere seed manifolds. Carbided seed boots. All run blockage monitors. Steering drill I-guide wiring harness and bracket. 1" free link eliminators on opener springs. 4.00 " hyd lift cylinders

Accumulator ride control for wing down pressure with gauge. amity 4 row tram system narrow gauge wheels. Needham yellow seed firmers.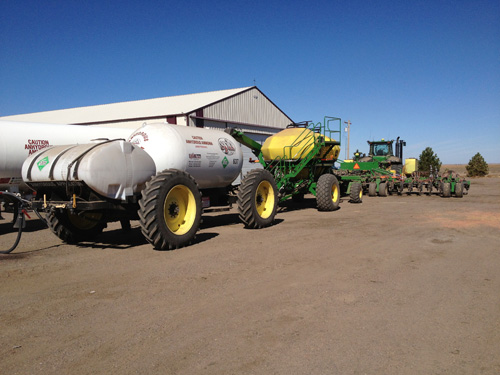 Dual product Exactrix 3 section for a total of six manifolds. 4.47 Exactrix dual product wings on every row. Auto row/section control from Deere GPS. New 1/4" hoses on Exactrix system this year. 4400lbs frame weight added. Spare tire and rim. Booster pump on tongue of seeder to pull liquid from tractor saddle tanks and push back to 4 wheel steer cart. .021" TIO orifices. .035" liquid mao's. very minimal stock damage to tires for the acres. 9 2" gauges on gauge bar. 4" gauges on accumulator psi.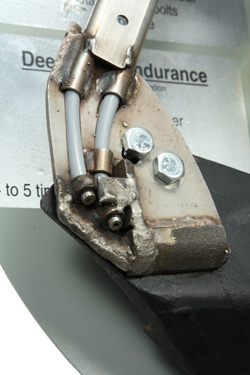 Deere 1910 pull behind 270 bu air cart with conveyer and semi trailer hopper auger. Rear hitch for fert cart. Black seed rolls. Good for 100lbs of wheat per acre per tank.

Double headed steering trailer, 2009 Road Runner 4 wheel steer cart with 2600 gallon Nh3 tank 1000 gallon liquid tank.

Exactrix Nh3 mass meter. Ion liquid flow meter by Arag. John Deere GS2-3 ECU rate controllers. 6 digital psi gauges and two tachs. 18.4x42 tires. 75% rubber. Extremely heavy duty.

Flawless paint. New decals. 2011 poly tank. Mass meter new in 2012.

I love the machine everything is great 6mph no problems. We just are having trouble getting over the acres with out going to sixty feet.

The machine is done right! No corners cut. Professional install. Needs nothing to go to the field immediately except a tractor with a John Deere 2600 or 2630 display.

There is easily 10,000 plus acres left on this machine before anything needs replaced. These discs/hubs are awesome.

You can Look machine up on the Exactrix you tube site. Search 1890 ultra endurance. Located in Colby Kansas. Purchaser responsible for shipping. I'm still working on a price but the rig will be priced to sell fast. Maybe someone can use it on. I would like to sell as a Complete unit. Or would separate the 4 wheel steer cart for a little higher price.

Brian Downing
SPH Farm
Colby, Kansas
785-626-5020
Exactrix Help Is A Phone Call Away
Answers to What, Where and How!


Exactrix Global Systems
509.254.6854

Exactrix Global Systems LLC
4501 East Trent Ave.
Spokane, WA 99212
(509) 254 6854 .(509) .
E-Mail exactrix@exactrix.com
Hydra Hume can be powered up with TAPPS
or is it TAPPS that makes Hydra Hume work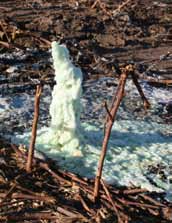 Click HERE for a PDF with More Information.
In Mississippi....Good economics were produced at 135 pounds N with a separate surface applied Hydra Hume treatment at V-5 . It is apparent that 2 gallons Hydra Hume improved Yields...
However best results economically was no Hydra Hume...at 175 pounds N....compared to Surface Applied Hydra Hume with 175 pounds N....a Yield reduction of about 5 bushels when Hydra Hume was surface banded at V-5 at 175 pounds N pre-plant applied.
Keeping Up Appearances.

Surface Application Hydra Hume at V-5 is the problem.
Failure to Identify the Problem.
Hydra Hume can be more effective if applied banded pre-plant for season long performance.
N is probably solution 32 or 28 in plots....and the N and Hydra Hume are not combined or mixed.
Hydra Hume is surface banded at V-5 with very poor geometry for cereal root access in annual cropping.
N is not chain linked to the Hydroxyls and Carboxyl's in the Hydra Hume.
CEC cannot be improved if the geometry is not corrected and applied banded in a chemical crystal formulation.
Solution to better economics.
Should be tested and tests would be banded at several different rates of P and with several rates of Hydra Hume with Exactrix TAPPS to produce highest nutrient utilization with best economics.... at 125 pounds N as NH3...and 30 pounds P and 10 pounds S and 2 gallons of Hydra Hume...reducing downward the P application rate.....to as low as 10 pounds P to as high as 60 pounds P...holding N as NH3 constant. The performance improvement may be strongly related to the Super Ammonization of placed P with S.
Super Ammonization may be the best method of Application.
Across the Great Plains...Hydra Hume Banded with TAPPS. The Yields are improved significantly...4% to 8% improved net margin is typical...in the 200 to 250 bushel per acre range corn produces about 10 to 20 more bushels per acre when Hydra Hume is included in the super ammonization process with NH3, APP,ATS and micros...obviously the nutrients applied become even more crop available.
Banded as TAPPS the CEC is greatly improved with both N and P...In fact application of P can most likely be reduced with 2 to 3 gallons of Hydra Hume per acre. A nutrient lattice can be formed that is balanced with a high crop availability. Obviously roots can penetrate the lattice of crystals with vigor and colonization of the band.
Banded season long performance of Hydra Hume with TAPPS Triple super ammonization seems to make a big difference...at Colby, KS, York, NE, and Tifton GA...Corn, Corn and Watermelons.
Further Investigation
Banded TAPPS with Hydra Hume...needs to be reviewed in sod...and perennial crops such as Switch Grass, Blue Grass and other energy based crops.
Banded TAPPS with Hydra Hume regarding Winter Wheat...needs to be reviewed...application of TAPPS-Hydra Hume at time of seeding...application very late in the fall or very early in the spring side dressed.
Banded TAPPS with Hydra Hume with all crops...considering if higher pH soils are more responsive.
Banded TAPPS with Hydra Hume with all crops...considering if low OM soils are more responsive.
On Going Use Profound
We know of zero Exactrix owners that have decided not to use Hydra Hume with TAPPS application. Continued use is planned in 2013.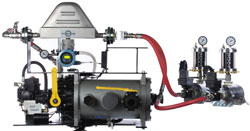 2KM Weigh Master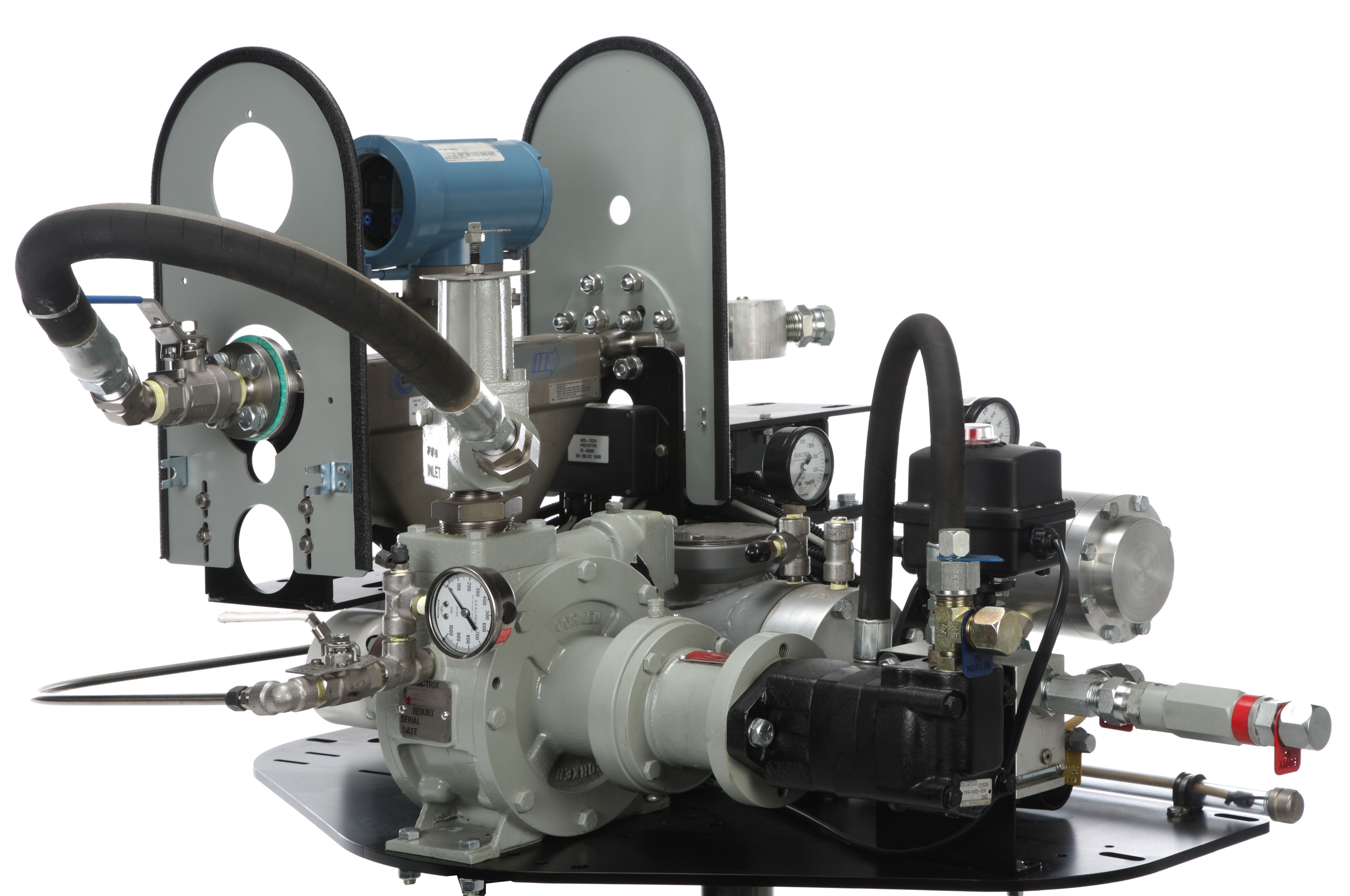 2KC Weigh Master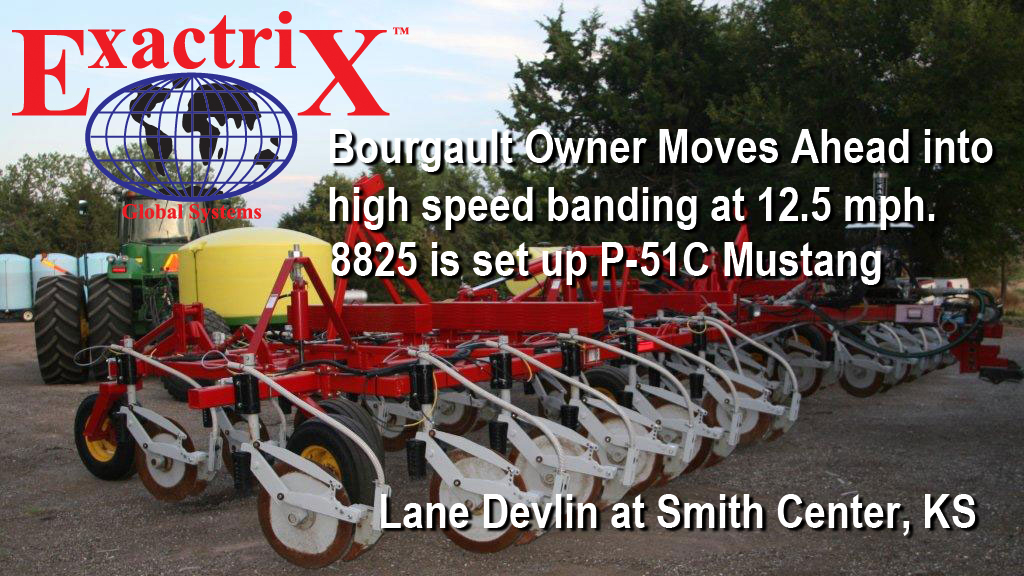 For More Information Please contact EXACTRIX at 509) 254 6854 exactrix@exactrix.com