Non Explosive NH3 is now more available at your local fertilizer dealer.
Recently Discovered Shale Gas Allows the Big N to come to US from Australia.
Low Cost, United States Shale Gas Driving Construction of the Haber Bosch Process Plants .
http://www.incitecpivotfertilisers.com.au/Products Services/IPF Products/Big N
Recently discovered business opportunity...The Big N is coming to the US from Australia producing 2,200 tons per day at a new $850 million plant. Employment would be 80 to 100 staff employees building critical nitrogen for explosives and crops.
This Louisiana plant will outcompete imported N form Trinidad/Tobago which is supplied by Potash Corp.
The key fact about the Big N, NH3 is that Incitec Pivot quotes all the way to the fourth decimal to .8225....or 82.25%.
That means producers must confirm they received these levels of value with an Exactrix Mass Flow System which is accurate to .0020 or 20 pounds in 10,000 pounds.
And always .8225 every time Producers use the Big N...NH3.
Actually most NH3 is 82.4% since the production plant will add 1 gallon of water to every 1,000 gallons of NH3 produced at 82.5%.
Evidently Incitec Pivot adds 2.5 gallons of water to each 1,000 gallons of NH3....or else the pipe line produces 1.5 gallon of oil and rouge for every 1,000 gallons delivered at Crawfordsville, IN.
NH3 Stores Well...Does not seem to kill a lot of people...like the third step lower level, low analysis ammonium nitrate which is used to build Solution 28-0-0, 32-0-0
Not 80%.... ....not 81%.....not 82%....The Big N is 82.25%.
NH3 requires special handling...and therefore deserves respect by qualified users.
NH3 is Non-Explosive and is a feedstock to build explosive fertilizers.
Refrigerant Grade NH3 is 82.5%...Laboratory Grade is the highest purity.
Refrigerant Grade NH3 is always transported in special rail cars and transports to maintain purity.
---
Tri-Ammonium Poly Phosphate Sulfate
Stabilized nitrogen, triple super ammoniated phosphate with a sulfur source.
A polymer, crystallized, homogeneous nutrient manufactured with Exactrix process management.
Outstanding performance of N,P and S.
The most available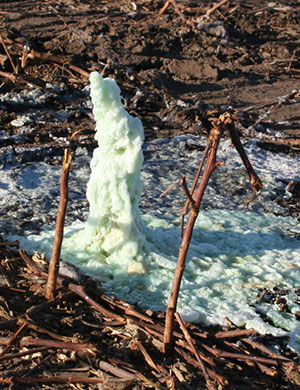 form of commercial plant nutrients. Stabilized nutrients, triple ammoniated.
An above ground test at the initial startup was used to confirm that the 2KC and 2KP systems were operational.
The 2KC NH3 system was bled, chilled and filled following NH3 safety protocol.
The 2KP APP/ATS delivered the material in a high quality stream flow. Triple super ammonization assured the crystal material with inter-mixing.