See all our previous broadcasts
Relay Crops and Rotational Band Loading....
No-Till Developments in Relay Intercropping.
Sederstrom, Goodland, July 16, 2021 Relay Intercrop.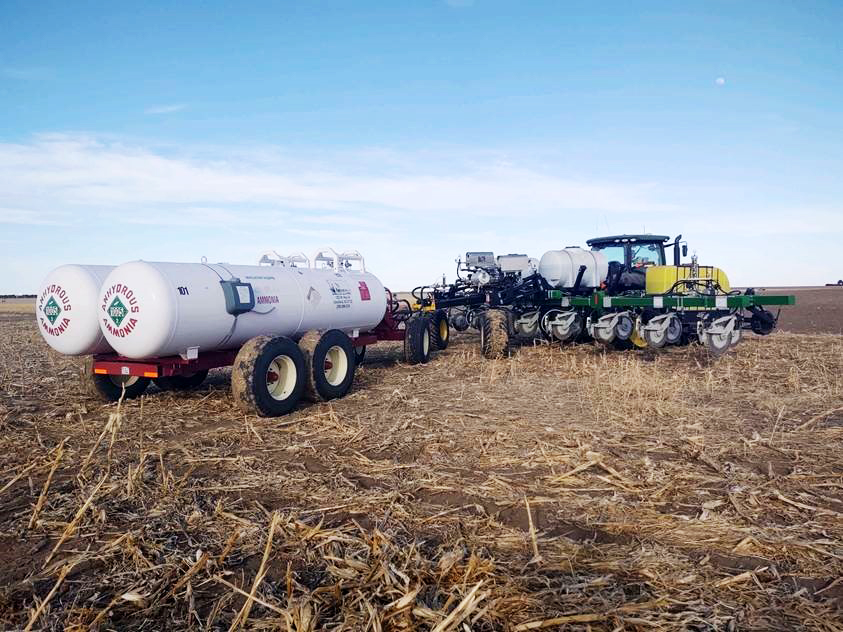 Relay Intercropping is moving ahead at Goodland, KS. Greg and Blaine Sederstrom.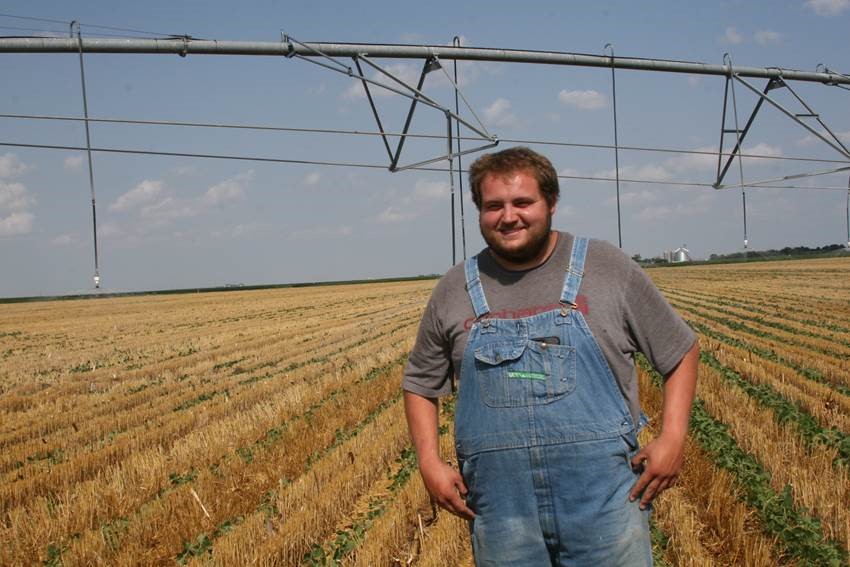 Blaine Sederstrom, The New Management coming on with Greg and Amy Sederstrom supporting.
Factoids.
A Full Section Pivot located 6 miles south of I-70 and west 3 miles of state highway 27, Goodland, KS.
Looking east in all pictures. 3,747 feet above sea level in the deep glacial loess deposits of the Great Plains, The great Goodland soils.
Overview.
No nutrients were applied for 2021 Relay Intercrop shown. The field was Mustang banded deep in March of 2020 with Mustang Tool Bar for the Corn Crop planting in April/May of 2020 .
The Hybrid Corn from 2020 was preplant banded Exactrix Mustang TAPPKTS plus Zinc, 140 lbs. N as NH3 and 20 gallons APP, ATS, KTS, Zinc and Hydra Hume in March of 2020 on 30 inch.
The July 10th harvest of Hard Red Winter Wheat at 48 bushel per acre was completed timely in relation to the soybean. The wheat berry was 61 lb. Test Weight and 11.5% to 12% Protein. Winter Wheat fall seeded October 10, 2020 LCS Avenger, was on 10 inch rows with a 20 inch open area.
The edge row light effect is "Paired Rows " of wheat on 10/20 spacing pulling the RBL soil stored 1%CV nutrients from deep in the soil in about 10 years of No-tillage nutreint placement with TAPPS and TAPPKTS plus Zinc.
The winter wheat relay Soybeans were planted April 29, 2021 with a 3.2 maturity.
Soybean Water applied to nominal levels in 1 inch patterns on July 16.

The Yield Goal is 50 bushel soybeans.
" In combination with wheat the gross income would be the equivalent of 73 bushels of soybeans", as per Greg.
Greg says, "Net Margin returns per crop are greatly improved over a single crop as input risk goes way down per crop."
The soybeans and winter wheat are obviously being carried on No-Tillage Residual 1% CV nutrient Bands of NPKS and Zinc.
The Exactrix Mustang Tool Bar shown applying TAPPKTS plus Trafix Zinc was applied at 1%CV at 6 inch to 8 inch depths in Strip Till and No-till. A full No-tillage system of Exactrix TAPPKTS Nutrients for 10 years on 15 and 30 inch band centers has improved soils at Goodland.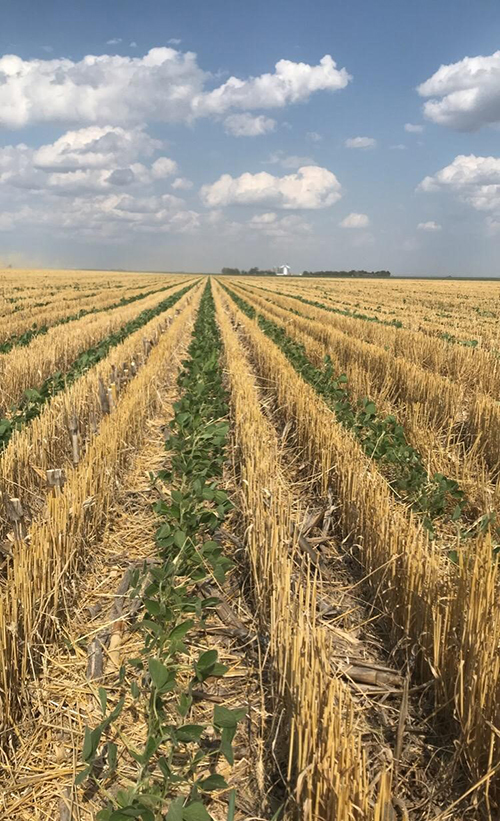 July 10, 2021, The planter applied 3 gallons of Nucleus Ortho Phos (8-24-0) from Helena in row…..and Ferralene™ for Iron Chlorosis was applied site specific.
Full sunlight arrived, July 10, 2021. Group 3.2 soybeans were in good shape with very little wheat harvest damage…The yield goal is 50 bushel per acre.
The Group 3.2 soybeans are on top of residual bands of TAPPKTS plus Trafix Zinc from Helena.
The soybeans were showing no color problems on July 16, 2021 with Rhizobia development or nodulation.
The soybeans were in the 5 and 6 Trifoliate and were starting to bloom.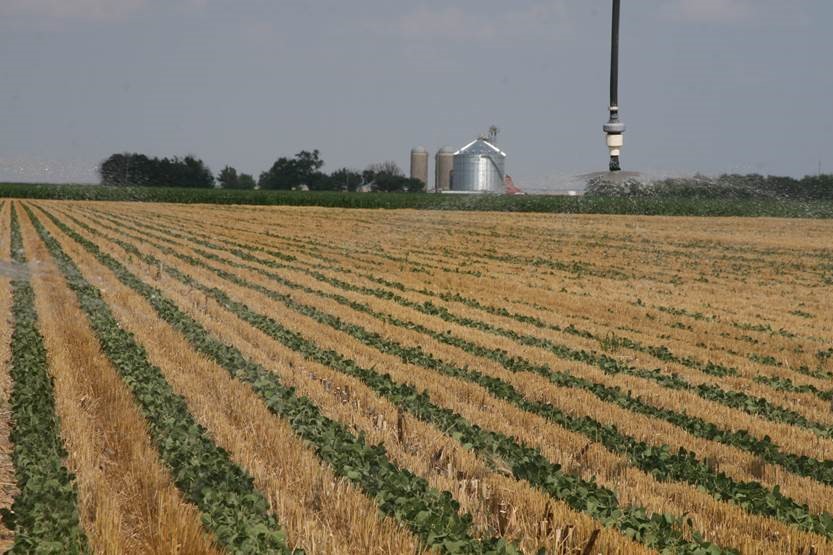 July 16, 2021, The Rhizobia were working well below the surface showing good nodulation with inoculation at planting.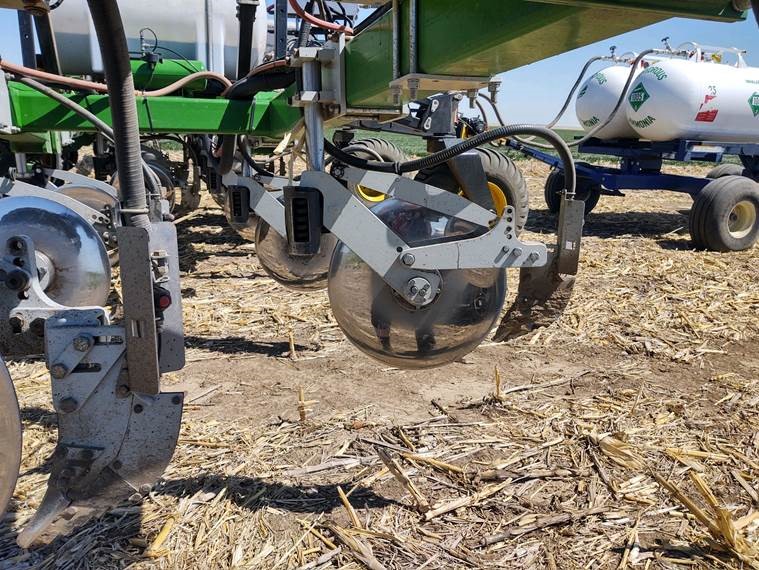 March 27, 2021, P-51C Mustang Banding on 30 inch band spacing at depths to 8 inches…starting diameter is 25 inch with gyro 7 inch Rock Guards.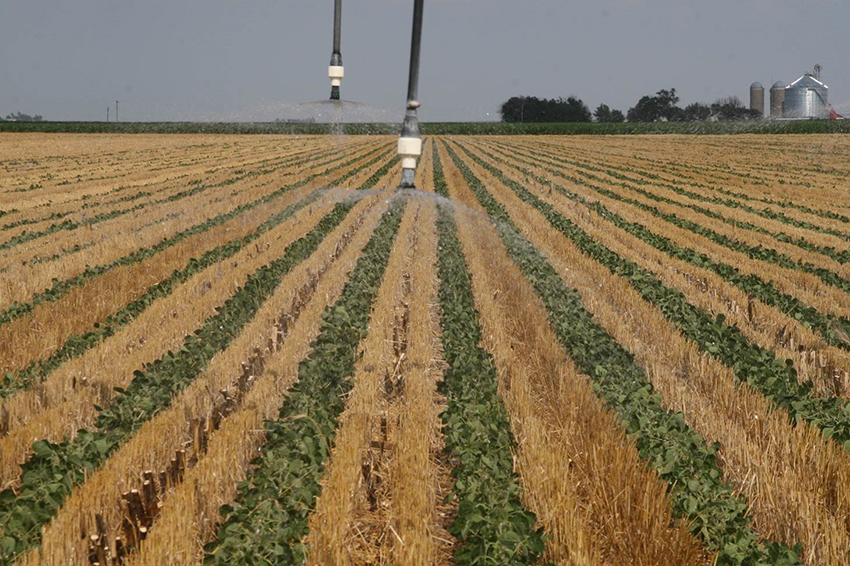 July 16, 2021, Three crops harvested within 12 months is planned, The 120 acres will be Green from May 2020 to October 2021.
That is a carbon trap of very good value to the land and the atmosphere.
Societal gains for future generations is coming on at Goodland, KS.
And there is an outstanding Cash Flow.
Double the Cash Flow Events , with low weed control costs and very low nutrient costs with RBL or Rotational Band Loading.
October 2021 could be Green Again with Hybrid Rye and Winter Peas for June 22 harvest for seed or late May Green Chop… with a Relay in late June or July 2022 of Fumigant Mustard, Oriental Mustard, Pacific Gold or Brown Mustard or Soybeans again.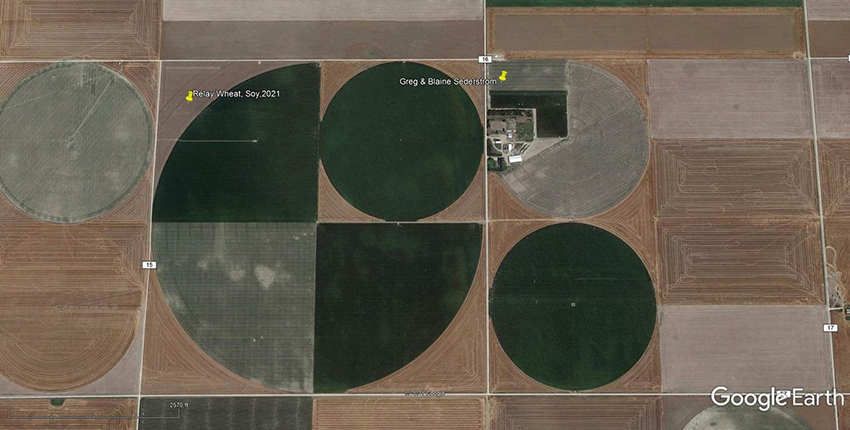 39°14'29.49" N 101°47'14.71" W
You can pick up some high pH or low OM areas of the pivot or white areas in the pivot that evidently are from Iron Chlorosis.

Blaine has found those spots and is now able to use Ferralene to treat Iron Chlorosis in all crops.


Blaine has a stand-alone meter injection system to administer Ferralene. The nutrient is penta-chelated at $25 per acre for a metals deficiency or an iron micronutrient availability problem not found in older soils of the corn belt. Blaine is using VRT site specific application on his planter to introduce the Ferralene into the row area with 8-24-0, Ortho Phos.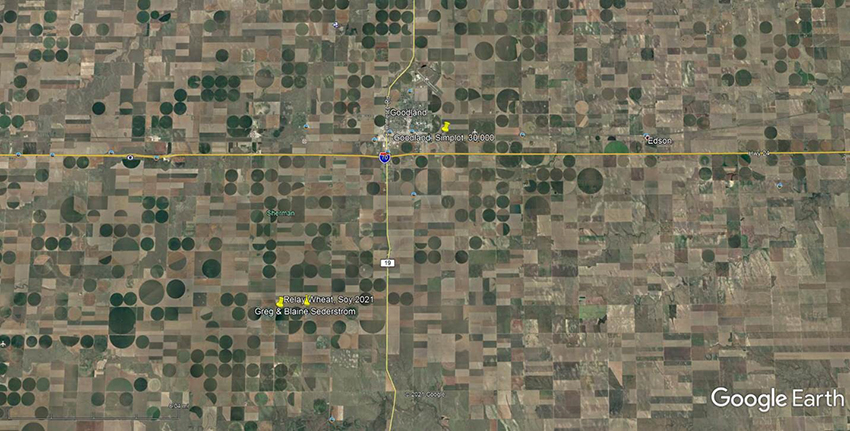 Goodland Soils are loess deposits of the last 100,000 years of the Rocky Mountain glaciers. The Goodland area soils are some of the best soils in Kansas, they are young soils and have not been in production as long as corn belt. The higher altitude also assures lots of sunshine for corn which is like Imperial, NE and Dalhart, Texas.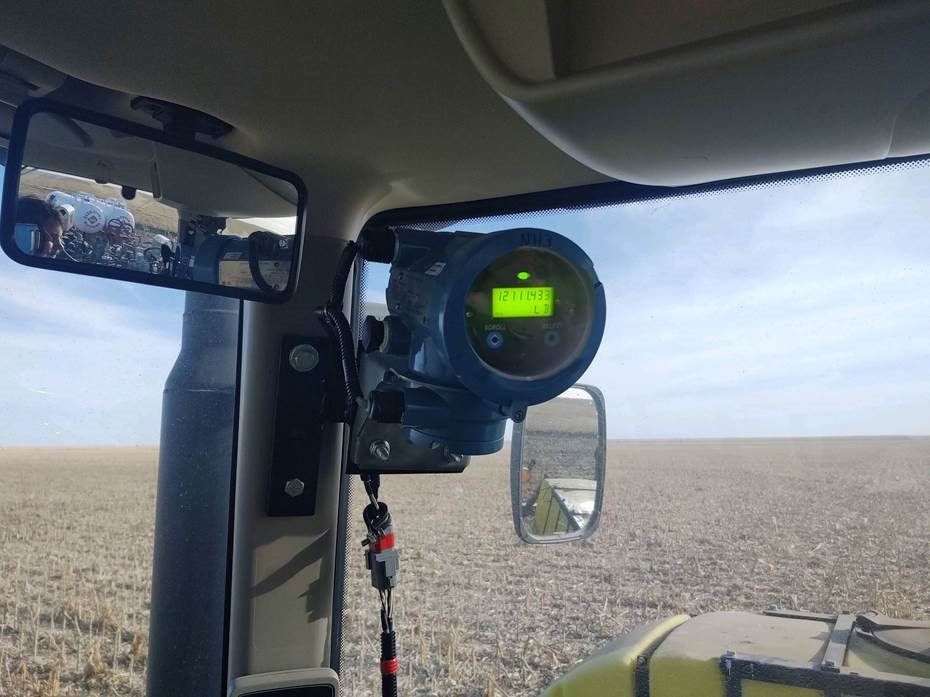 March 10, 2020, Pre-Covid Economy Shutdown. Weighing NH3 field applications with a Mass Flow meter. Reading NH3 total pounds applied at the tamper proof totalizer.
Data is recorded from the Transmitter at start and finish of each field.

Custom applications can be made without weighing Ammonia tanks across a mechanical scale.

An ideal means to control costs and do billings from the tractor seat.

Fewer honest mistakes at the fertilizer dealer.

Much more accurate than the Coop weighing Ammonia tanks.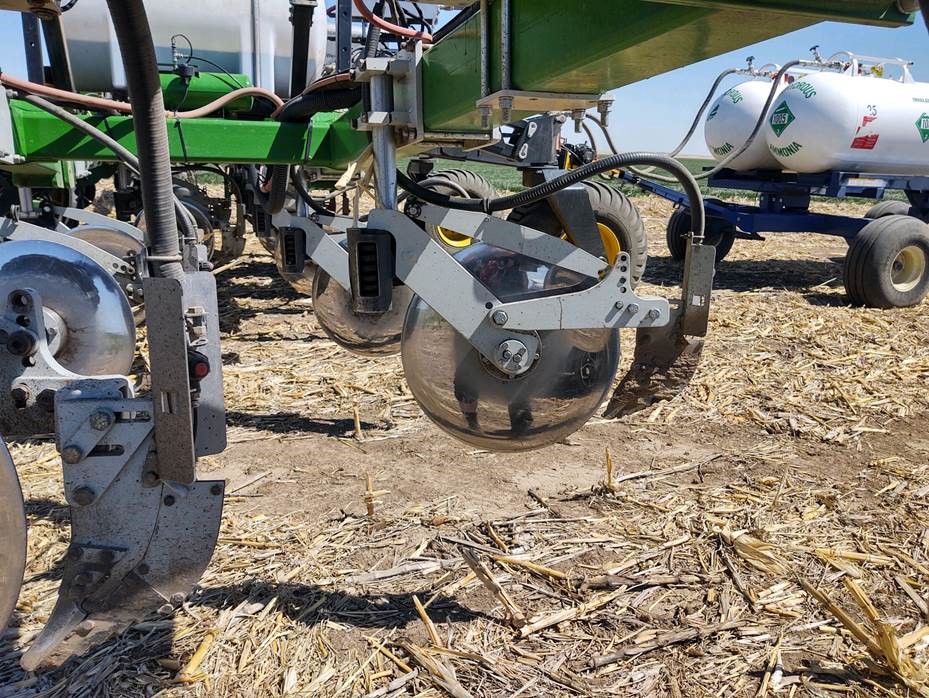 April 2021 at 6,000 acres, Mustang openers operate in all conditions of No-tillage….and even minimum tillage of manure systems.
Cover cropping helps to hold soils in place. The TAPPKTS bands go deep and are self-sealing.

Closing wheels are not required in moist soil conditions. Ammonia should never be applied in dry soil conditions for maximum utilization of the material.

Banding into growing crops works well with mustang openers. Side dressing fall crops is popular to top yields. Pastureland can be fertilized for 4 years in one pass with TAPPKTS.

The openers are low cost to operate since they are simple.

Replacement parts are the blade and the chrome bit. Blades are available at 600 Brinnell for sandy soils in diameters of 21.25, 25, 26.5 and thickness of 3/8 and ½ inch.

Exactrix offers a guaranteed operation cost of 65 cents per acre (30 inch bands) and the used 21.25 diameter blades are then purposed to the B series openers at 21 inch diameter.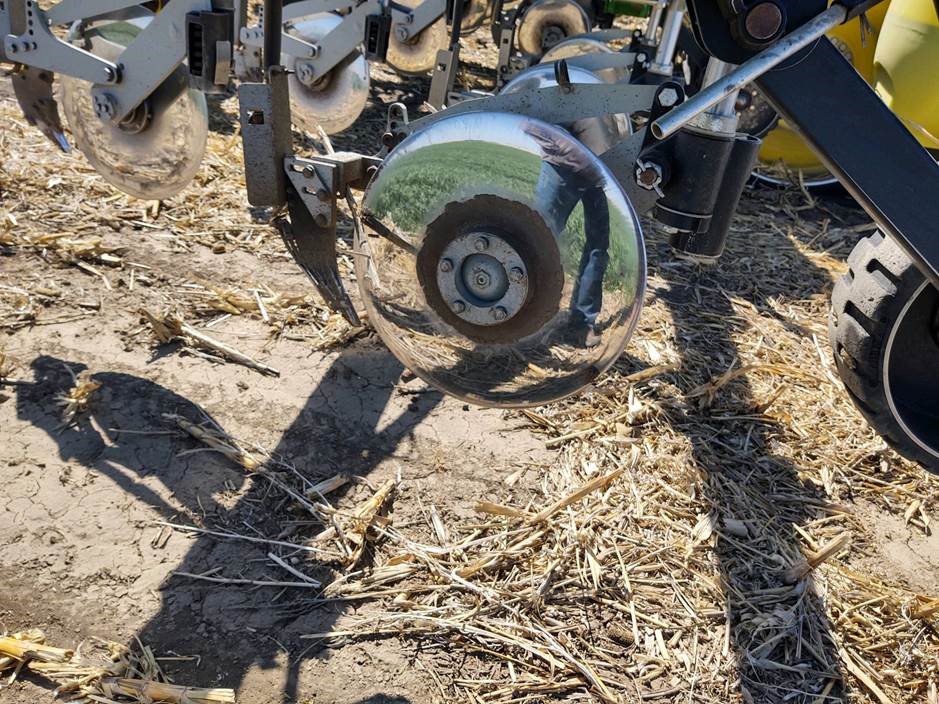 March 27, 2021,
Yielder Manganese Steel blades are polishing to a mirror finish.
Good long term performance allows deep banding cost to be reduced to 65 cents per acre or 30 inch and about $1.25 on 15 inch.

Operation costs are half to 80% less of other opener types like the John Deere 2510.

Rock Guards allow the blades to go deep in the soil at 8 inches (CE) to 9 inches (CUE) with 52 degree injection and replaceable chrome wear bits.
The P-51 CE and CUE Mustang openers are operating at 8.8 mph at .8 acres per minute at 45 feet and 18 openers.

About 10 to 12 horsepower per opener is required at Goodland.
Note: The P51 CE and CUE openers are a reinvention of the P-51C Mustang openers, implemented in 2012. The C series openers can be upgraded with many features added like 52 degree injection.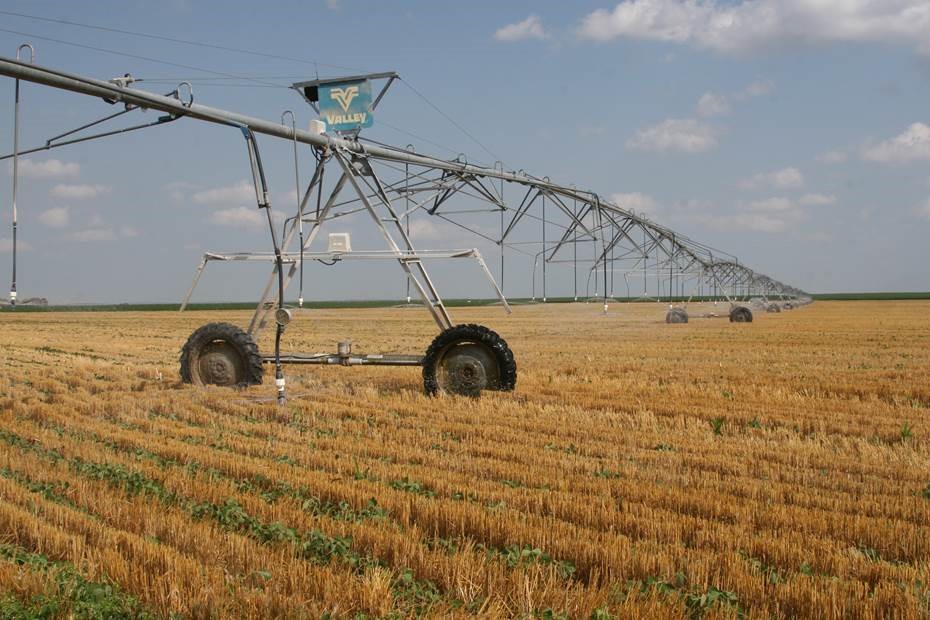 At Goodland, Kansas, July 16, 2021, a 17 tower, ½ mile, Full section pivot, ¼ or 120 acres is dedicated to Relay Intercropping.
Relay Intercropping is also tested by Exactrix owners like John Yockey at Aurora, NE. Dr. Jim Schepers has pioneered the technique in Nebraska conditions.
EXACTRIX Yockey
EXACTRIX PRODUCTS RELAY INTERCROP
EXACTRIX Mustard RI
https://www.exactrix.com › Mustard RI
Relay Intercrop Mustard and Soy Bean ... The soybean yields were more than acceptable in the double crop relay with DNSW. The soybeans were planted into the ...
EXACTRIX Yockey
https://www.exactrix.com › yockey
Review, Westbred Varieties, Tool Bar Application, Timing of Nutrients, Dark Northern Spring Wheat and Soybeans in Relay Intercrop at Grand Island/Aurora, ...
EXACTRIX Winter Crop
https://www.exactrix.com › ...
Mar 4, 2021 — Winter Cropping, Relay Intercropping, Winter Canola, Winter Rape, Winter Barley, Winter Triticale, and perennial crops.
EXACTRIX TAPPS Formulators for Corn, Wheat & Cotton ...
http://www.exactrix.com › Ultra_High
VR-Nitrogen · Nitrogen Stabilization · Visual Nitrogen Problems · Phosphate Efficiency May Limit Yields In Small Grains. Relay Intercrop · 2004 Exactrix ...
EXACTRIX TAPPS Formulators for Corn, Wheat & Cotton ...
https://www.exactrix.com › library
Jun 15, 2021 — Relay Intercrop Mustard and Soy Bean. John Yockey Relay Intercrop · Placed Nitrogen Interferes with P Update.
What is better than a Cover Crop? No-till Anhydrous ... - Exactrix
http://www.exactrix.com › Broadcast_04_08_2016
Successful Relay Intercrop requires an irrigation at the right time, and the right equipment. Kansas dryland double cropping requires low seed investment and a ...
EXACTRIX PRODUCTS
https://www.exactrix.com › cook
Makes higher protein and quality as per experience in the Relay Intercrop of DNSW and Soybean.....consider side dress at 40 pounds N with ATS and APP...possibly ...
EXACTRIX MF
https://exactrix.com › ...
Can Winter Rape, Dwarf Essex, be relay intercropped in a corn rotation utilizing special planting machinery? How does Mustard and Winter Rape respond when​ ...
---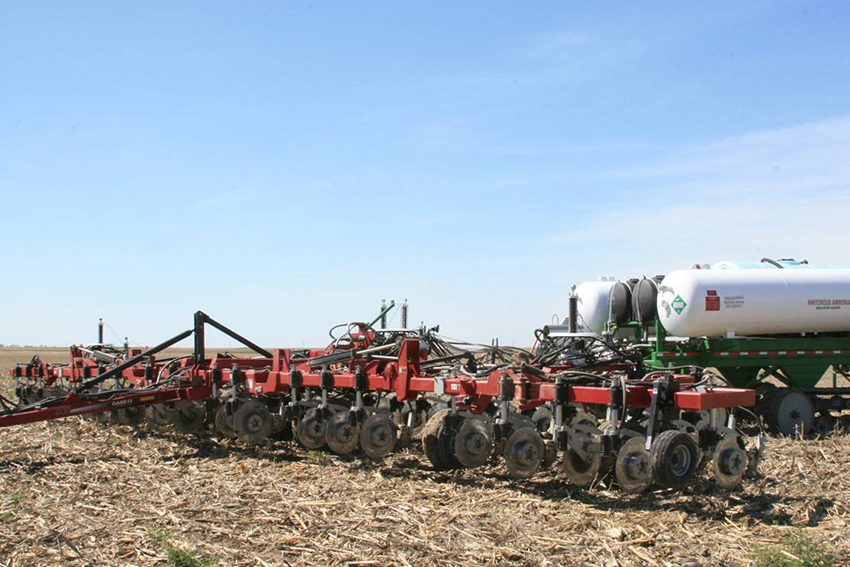 Anhydrous Ammonia and Snow go together, Hand and Glove.
$150 more net income per acre with Exactrix TAPPKTS plus Zinc.
Banding Deep, Running Fast, Meeting Your Needs at 1 acre per minute.
Making TAPPKTS plus Zinc at 8 mph in a Rotational Deep Band for present and future crops.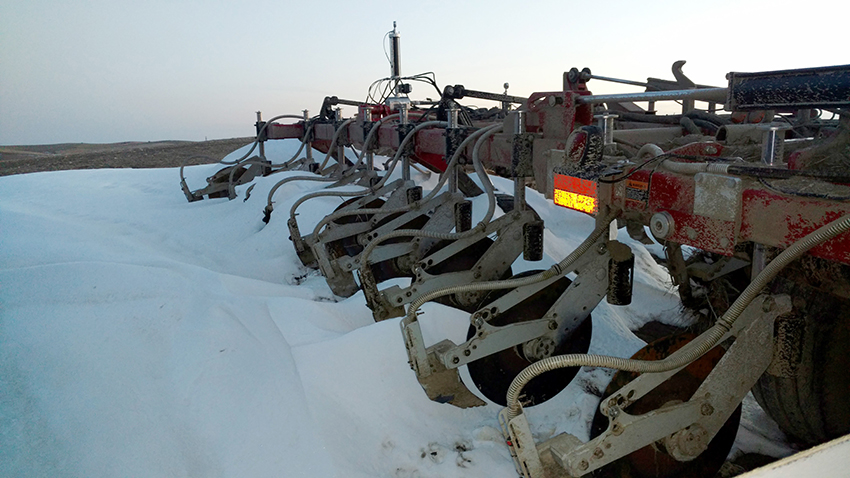 Let the Weather roll…..Nothing beats ammonia as TAPPKTS plus Zinc for top yields at lowest cost in all scenarios of crop production.
Ammonia at 300 psi liquid injection above tank from Exactrix is superior in fall and spring application of TAPPKTS plus Zinc.
TAPPKTS plus Zinc is stable and immediately useable and works in every commodity crop.
As tested and for sure .6650 lbs. of N will raise a bushel of corn across all yield ranges and economic goals.
Plot Work Proves That Exactrix TAPPKTS pays down debt faster and Exactrix is more reliable for all crops in Fall and Spring Banding.

Better Section Control at each opener with NH3 Electronic Ball Valves with P-51C, CE, and CUE openers leading the way.
The opener mounted electronic ball valves are in production following a 5 year development program.
High reliability keeps site specific maps accurate and allows side dressing directly into all crops with immediate land shut down.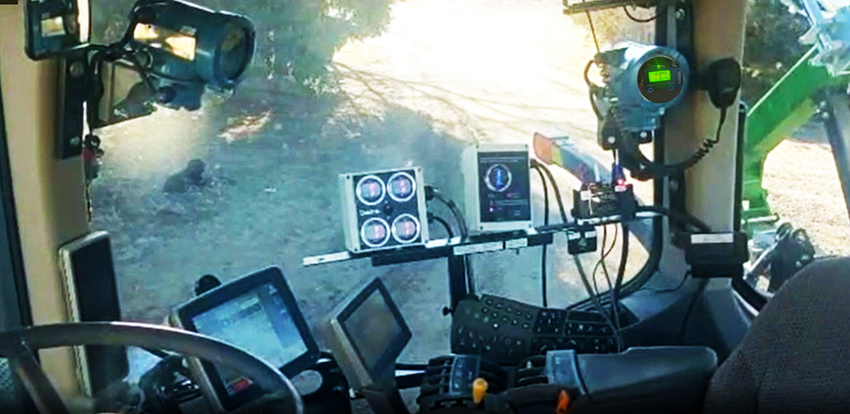 Variable Rate Site Specific at 1%CV. Custody Transfer with Mass Meters.
The high reliability of Mass Flow challenges the scale at the Coop.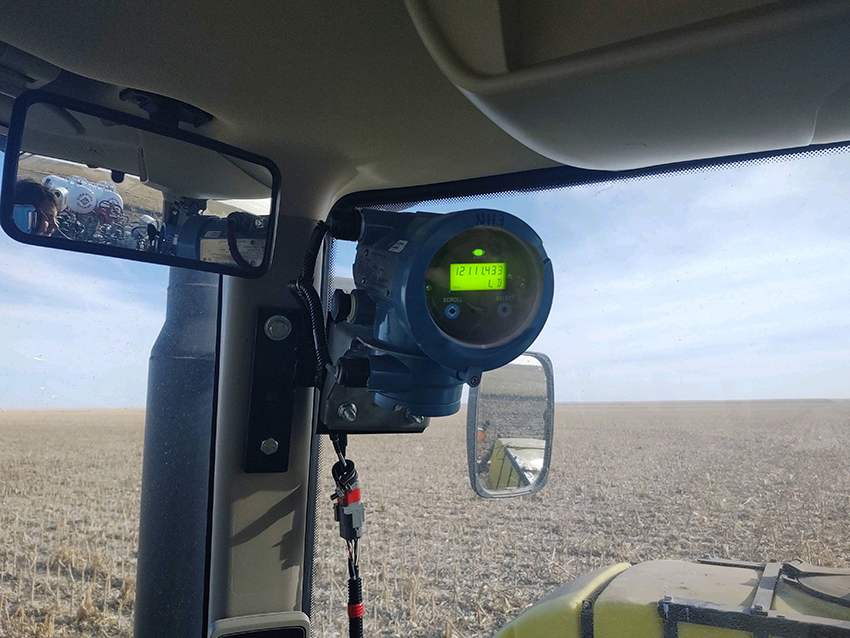 Mass Flow 2KC and 2KM Weigh Master is "Cab Mounted" for immediate information.
Absolutely quick recording of field changes in custody transfer. The information is sent direct to your computer via cell phone.
Ownership can change in many states.
Accurate and repeatable to within 20 lbs. of NH3 applied out of every 10,000 lbs. applied to the land. (.002)
Coefficient of Variation is always the same in all weather and temperature conditions at 1%CV of application in liquid streaming flows.

Move more money to the bottom line with liquid streaming flows at 300 psi above tank pressure.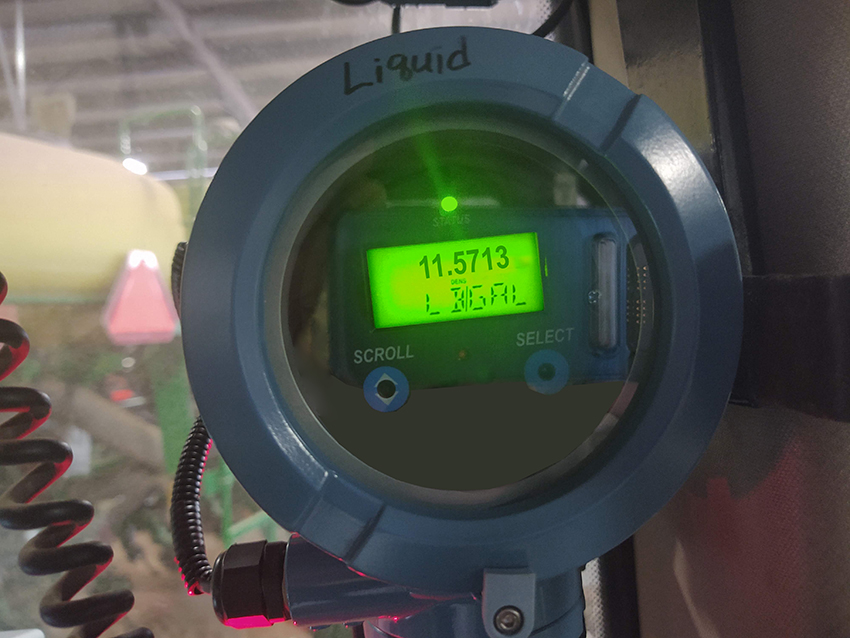 The Weigh Master 2KM provides the actual density of the fertilizer blend in pounds per gallon when formulating TAPPKTS plus Zinc.
The single biggest change to ammonia application in 70 years comes from Exactrix. Now it is 166% more crop available.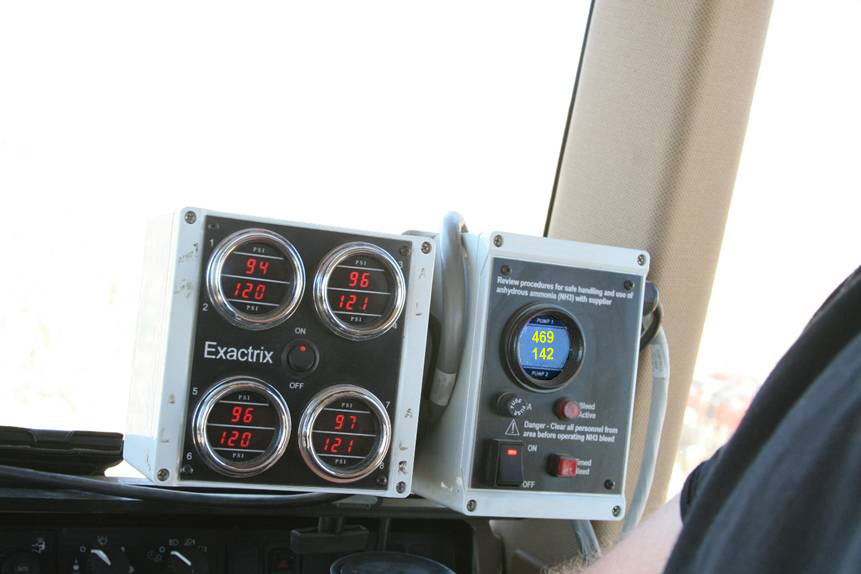 Correct information to 450 PSI NH3 injection pressures with Mag Drive.
The High Pressure Series 3, Systems are a powerful advancement allowing superior placement and balance of the manifolds.
The unique, "Balance Section Control" design at high pressures with the BPOR pressure balancers in operation in all flow ranges.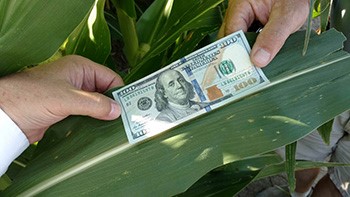 Green Play Ammonia is available to Exactrix Owners in 2023 to 2025 for EV Trucks. www.greenplayammonia.com
Green Play Ammonia has Zero Carbon allowing ethanol to outcompete fossil fuels in GHG emissions.
What is Binary Banding in Corn, Cotton and all Row Crops?, Binary Banding Video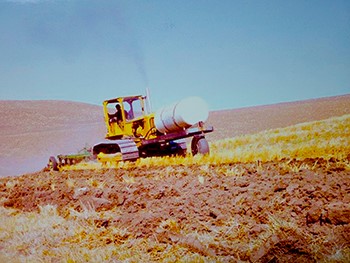 "Find the need and fill it." HJ Kaiser.
If you need to expand your operation and want to pay down debt rapidly you need a tool that will do it well every time.
Plus you meet the environmental needs of controlling Green House Gas.
When the change in culture requires $150 per acre more net income, you will find a way.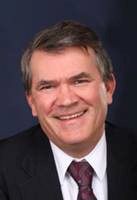 Guy J Swanson.
Developer, Executive Engineer.
Green Play Ammonia™, Yielder® NFuel Energy.
Spokane, Washington. 99212
www.exactrix.com
509 995 1879 cell, Pacific.
exactrix@exactrix.com