Return To Main Page
See all our previous broadcasts
What does University of Nebraska Cooperative Extension say about high priced N?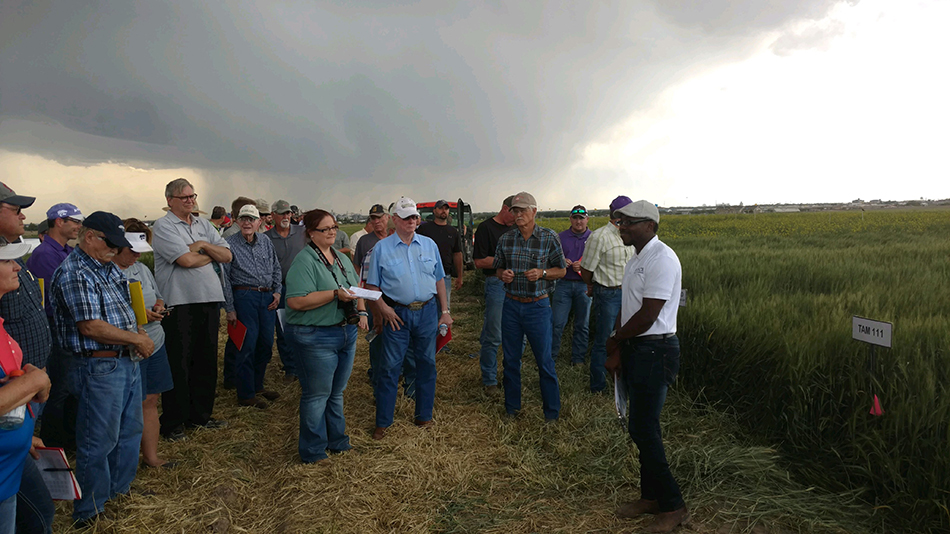 In Kansas conditions Exactrix owners always use less N and P with Potassium and Sulfur, across the Great Plains producers get a lot of help from former KSU Extension Agronomist for Southwest Kansas, AJ Foster. Today AJ Foster is the lead agronomist for Lamb Weston in Washington State. His job is getting more and using less.
High Fertilizer Cost and Potential Cost Reductions
Recently, due to various global factors, fertilizer prices have rapidly increased and almost doubled compared to last year.
Currently, N costs $0.58/lb. to $0.95/lb. compared to last year's price of $0.30/lb. to $0.38/lb. (Figure 2).
Corn prices have increased too, but not as much as fertilizer prices. Currently, corn is selling around $5/bushel for harvest 2022 deliver, while a year ago, harvest 2021 corn was trading around $3.8/bushel.
Commodity prices will continue to fluctuate between now and 2022 harvest. The worst place to end up is with buying high-priced fertilizer while receiving a low price for your crop — i.e., the price/cost squeeze. We strongly recommend forward contracting a portion of your crop when purchasing fertilizer. Having some expected production contracted at current price levels ties you into a stronger farm average price if prices begin to decline.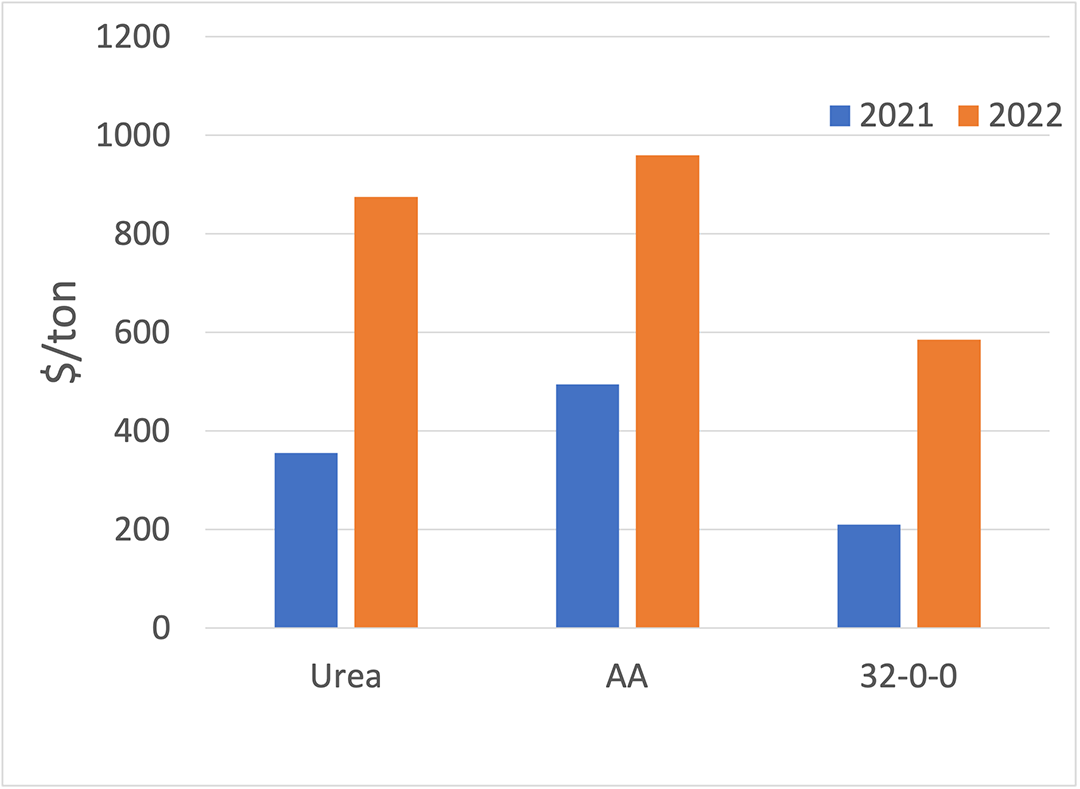 Figure 2. Comparison of nitrogen fertilizer prices for 2021 and 2022 crop (based on fertilizer price of October 2020 and October 2021, respectively). AA indicates anhydrous ammonia.
With the high fertilizer cost compared to last year, the relative cost of accurate fertilizer recommendations based on soil tests is less than the previous years. Assuming the same soil test costs and expected yield for 2021 vs. 2022 crop, UNL recommends a lower N application rate for the 2022 growing season due to the change in the fertilizer price ratio (see Table 1). With a lower fertilizer price ratio of 8:1 for 2022 corn compared to the fertilizer price ratio of 12:1 for last year, the recommended application rate is 26 lbs./acre lower, resulting in a fertilizer savings of $15-25/acre, depending on fertilizer source (see Table 1).
You need a new friend. A Time Proven Friend is operating right here in river city….For 22 plus years in Nebraska conditions.
It is obvious Exactrix Owners have a preplanned and super smart advantage with the best source of N using technology on their side of the fence.
Number 1. They No-tillage apply at .6 of the University Standards due to an Exactrix liquid streaming band of TAPPKTS+Trafix Zinc. They use deep placement and a uniformity of application at 1% CV at pressures to 300 psi.
Number 2. Exactrix owners buy and store nitrogen in the summer months on farm and pay 20% less or about $165 to $650 per ton in 2020 and 2021 at 38 cent N. At $650 per ton, that is .38 per lb. N x's 140 lbs. N per acre. That is $53.20 per acre budgeted.
Number 3. Exactrix owners have a savings compared to others applying NH3 at 245 lbs. N/A as NH3 of 105 lbs. of N at 59 cents N as NH3. An Exactrix savings of $62 per acre. Plus a much higher yield with Exactrix TAPPKTS plus Zinc at 280 bushels to 299 bushels per acre in Nebraska conditions.
Number 4. Exactrix owners totally reduce Nitrous Oxide with 7 to 8 inch deep banding. The Exactrix owners cut CO2 and Methane emissions with cover crop and they No-till Mustang apply at 125 lbs. N to 140 lbs. total N as NH3 at 38 cents per lb. of N.
Number 5. Exactrix Owners raise good economic crops in the 250 bushel per acre to 299 bushels per acre range with 140 lbs. of N.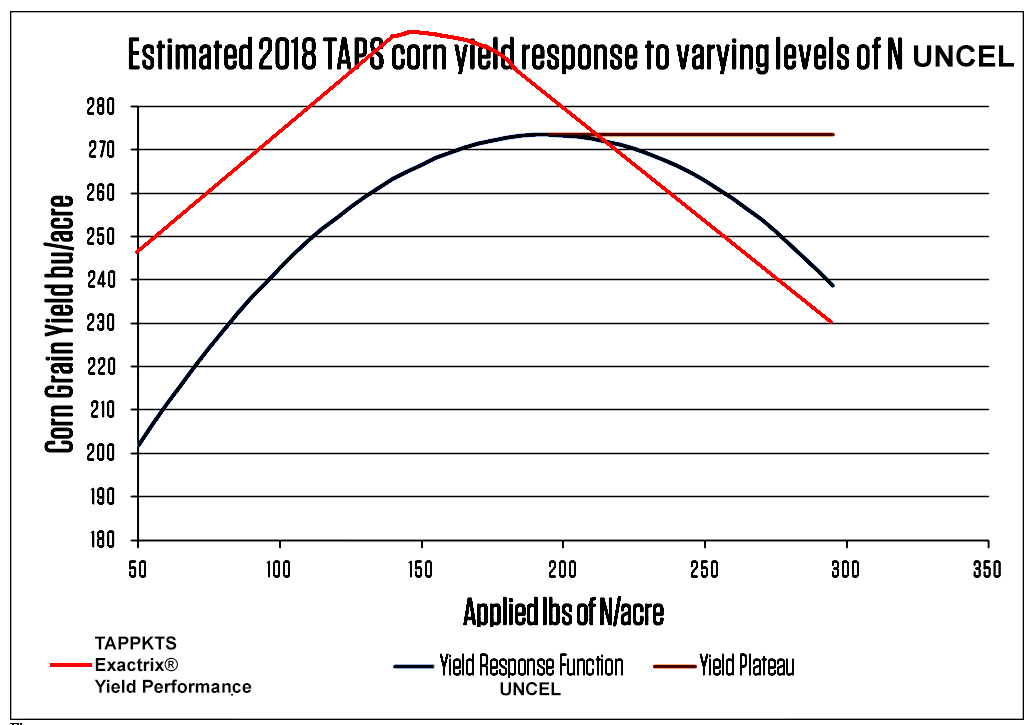 TAPPKTS+ Trafix Zinc, Micros such as chelated Mn, Exactrix Yield Performance Curve.

Tested 5 years, Mustang Deep Banded in Nebraska, Kansas, Conditions in 15 inch, 18 inch and 30 inch band spacings.

Exactrix® P-51 C, Mustangs, 15 inch centers at depths of 7 to 8 inches in No-tillage, Fall and Spring Banding .
What is TAPPKTS plus Tra-Fix Zinc?
A short cut name for Tri-Ammonium Poly Phosphate-Potassium Thio-Sulfate plus a special hormonal zinc sulfate called TraFix Zinc (Helena).
University of Nebraska Cooperative Extension says you need 105 lbs. more N to raise 220 bushel corn.
At 1.1 lbs. of N per corn bushel produced it is true at Pioneer Hybrid and the University of Nebraska Cooperative Extension if your producer neighbor does not have Exactrix on their side of the fence.
If you are an Exactrix owner you march to different tune as time tested in Nebraska conditions.
Less is Always More with Exactrix®.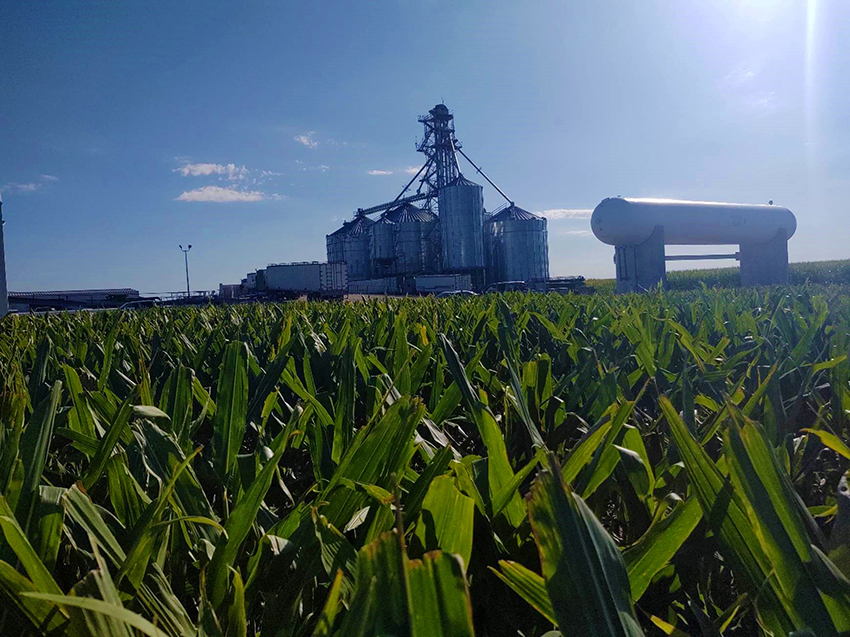 If you need more information on how to stretch your nutrient dollar producers can go to:
UNL Now is the Time to Use the Nutrients You are Banking in Your Soils | CropWatch | University of Nebraska–Lincoln (unl.edu)
No-Till, Relay Fumigant Pacific Gold Cover Cropping drives corn yields.
Cover Crop Fumigation…..reduces soybean cyst nematode, in fact over 12 species of nematode with timing.
Charcoal Rot is greatly reduced to non-economic levels.
Remember that Exactrix supported Pacific Gold Mustard Fumigation lasts up to 5 years in most soils.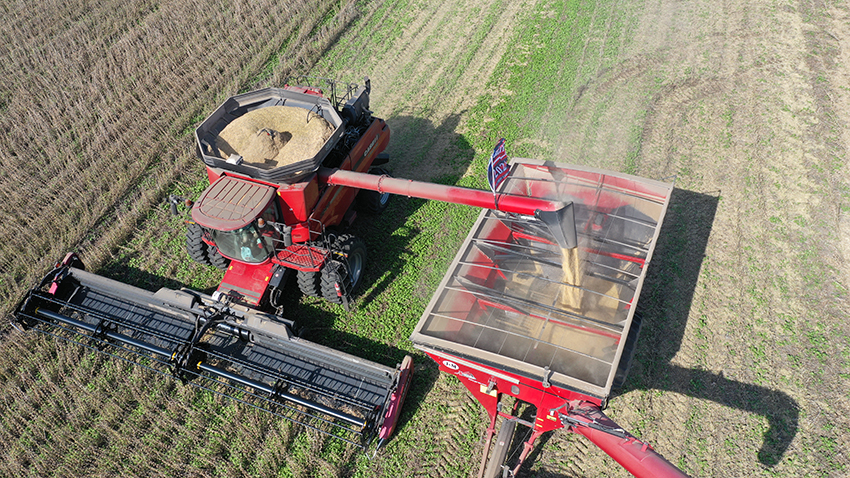 Exactrix can help producers fumigate with Pacific Gold Mustard, QG Dark Northern Spring Wheat and FG Barley .
Exactrix Fall Banding of TAPPKTS plus Zinc in No-tillage is the secret weapon.
This is the New Era of conquering emission of Nitrous Oxide, CO2 or CH4.
The Era of stabilized nitrogen with TAPPKTS plus TraFix Zinc.
Producers with the right attitude and machinery can deliver better and better economics for neighboring producers and society.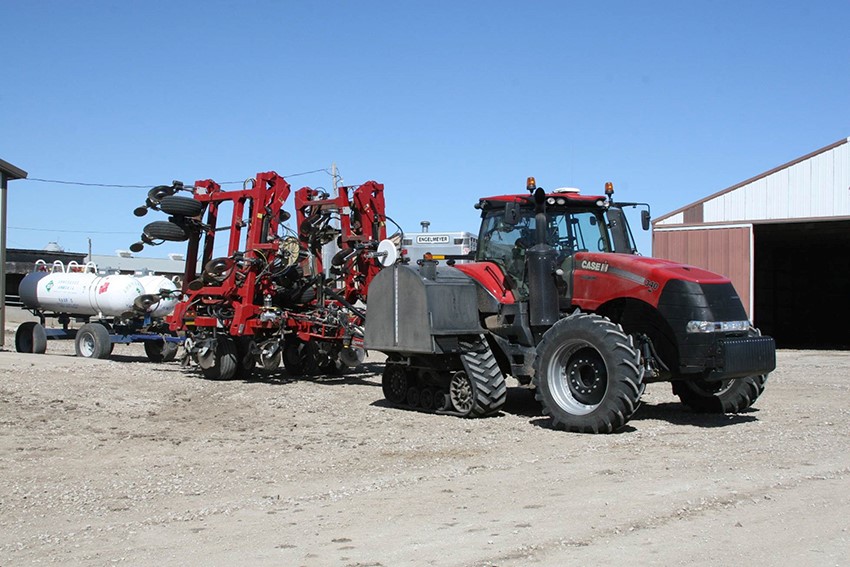 Better times are ahead with Fumigation of high value land in Washington State, Kansas and Nebraska.
For $15.00 invested in seed, the land and the management should bring $100 to $150 per acre in improved yields as producers move the yield curve up.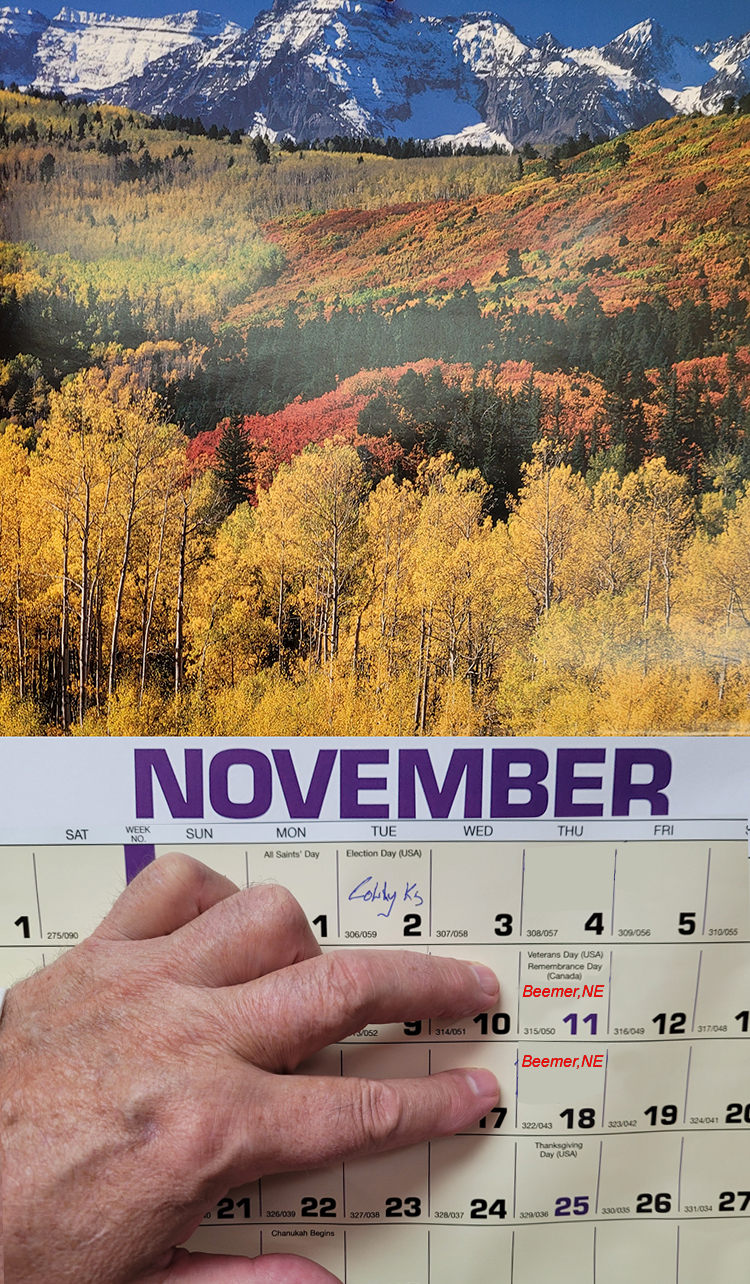 ---
From Guy Swanson. Pacific Gold Fumigant Mustard Reduces Charcoal Rot Pressure. _____________________________________________________________________________________
A Charcoal Black and White Story about Fumigation using Mustard and FG Spring Barley.
Looking for potential improvement or reduced amounts of White Mold in Soybeans.
Results and Discussion Previous research demonstrated that the mustard plant reduces Charcoal Rot pressure in Soybeans.
A CFU is Colony Forming Units.
The number of CFUs were reduced in soil by 8%, and in plants by 50% in plots treated with mustard seed cover crop compared to the untreated control (Sassenrath et al., 2017).
In this study, results from Ashland Bottoms and Columbus, KS, indicate that the method of managing the cover crop also impacted the number of CFUs in the soil (Figure 3).
Changes in CFUs were similar for both locations. Columbus had a greater disease pressure and a greater reduction in disease with the mustard cover crop.
Tillage (disking) increased the CFUs of the Charcoal Rot fungi, while planting directly into standing mustard cover crop or mowing the cover crop reduced the CFUs.
The greatest reduction in CFUs was observed when soybeans were planted in rolled mustard cover crop.
For both locations, the more intact the mustard cover crop plants remained, the greater the control of the Charcoal Rot fungus.
Treatments impacted soybean yields (Figure 4), but in very different ways for the two locations.
Soybean yield was reduced at Ashland Bottoms for all cover crop treatments, most likely because of limited rainfall in 2018.
Soybean yield showed the greatest reduction at Ashland Bottoms in the tilled plots, indicating insufficient soil moisture was most likely responsible for the reduced yields.
Conversely, tillage increased yield at Kansas State University Agricultural Experiment Station and Cooperative Extension Service 3 2019 SEREC Agricultural Research Columbus by slightly more than 6 bu/a over the other treatments.
No differences in yield were observed for the other treatments at Columbus.
The mustard cover crop did not reduce yield in any of the plots at Columbus.
This research indicates the potential for use of the mustard as a cover crop to control soil-borne disease in soybean.
The mustard cover crop can significantly reduce the disease pressure.
Greater improvements in disease pressure are observed for management practices that maintain the cover crop residue.
More research is needed to further delineate changes in soil health parameters with mustard cover crops and management practices.
Acknowledgment:
This research is supported by funding from the Kansas Soybean Commission and the U.S. Department of Agriculture National Institute of Food and Agriculture, Hatch project 1003478.
Controlling Soil-Borne Disease in Soybean With a Mustard Cover Crop (newprairiepress.org)
Also note that various documents have indicated that White Mold in Soybeans can be suppressed with extended rotations.
The fumigant action of cover crop would be best reviewed by using Mustard, FG Spring Barley and QG DNSW in spring Cover plots prior to soybeans.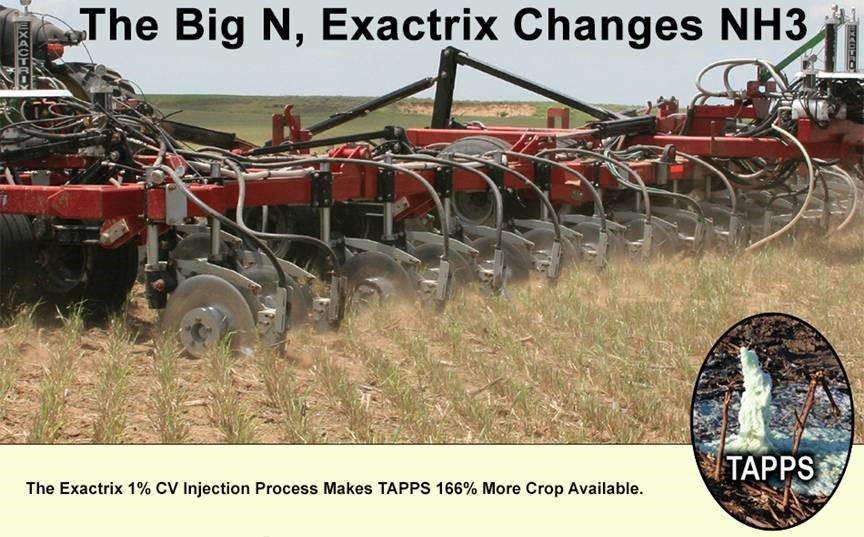 Your Great Plains Reporter.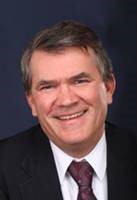 Guy J Swanson
Exactrix® Global Systems
4501 East Trent Avenue
Spokane, Washington.99212
509.254 6854 office.
509-995-1879 cell.
exactrix@exactrix.com