Advanced No-tillage Farmers, Hugoton Frontier Farming days.
Weather is ideal for Banding TAPPS.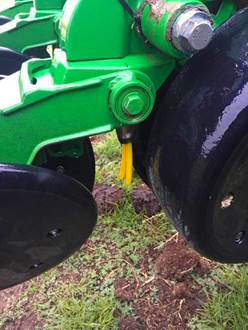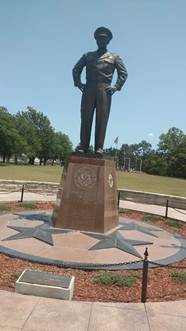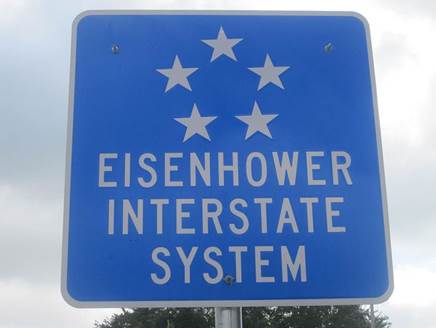 Ike was right….Patton was right. Always Pray and "Bless" the Chaplin, God has answered our prayers.
Description

High / Low

Precip

Wind

Humidity

Today

Sunny
67° to 31°

0%
SSW 13 mph
57%
FEB 2

Sun

Partly Cloudy
73° to 34°

0%
SW 16 mph
53%
FEB 3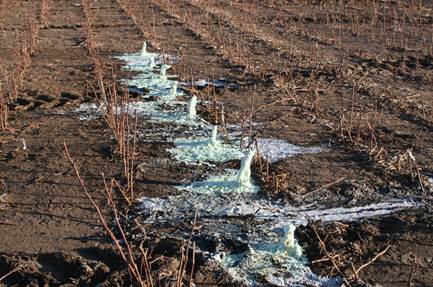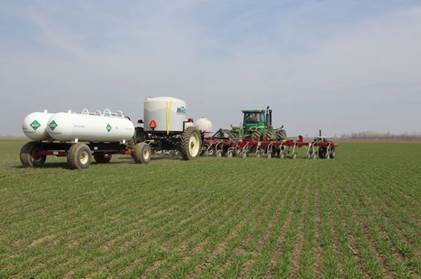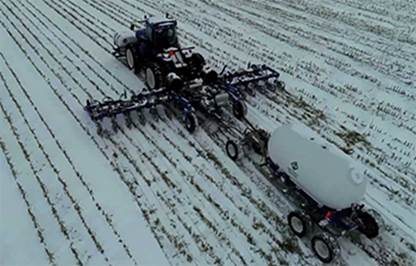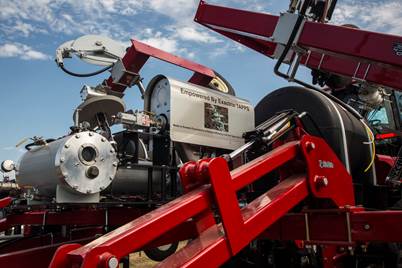 Making TAPPS and TAPPKTS on the Great Plains. Exactrix Mustang Tool Bars and Planter SRS, Seed Row Saturation.
Feb. 2 and Feb. 3
70 's daytime and Freezing 31 degree nights no rain at Hugoton.
2 week Forecast……Totally dry at Hugoton for the next 13 days.
Daytime temperatures run in the 40's and 50's. Freezing nights in the 28 to 30's and typical for Feb. Start.
Feb. 14 a Thursday, Feb. 15 a Friday, and Feb. 16 a Saturday.
Frontier Farming Days. Partly Sunny all day…with 50 degree weather, Soil not frozen. Soil moisture is maximum, full recharge from a wet fall.
Producers from Canada and North Dakota. Planters and Banding Mustang Tool Bars will be running for two days of Frontier Farming Days.
Looks like a really good May 1 condition for North Dakota or Manning Alberta. Time to seed Peas, Barley, Spring Wheat and time to Band with Exactrix TAPPS and TAPPKTS.
Thu

-

FEB 14
Partly Cloudy
50° to 28°
0% Rain
Wind SSW 13 mph
Hum. 55%

Fri

-

FEB 15
Partly Cloudy
50° to 27°
10% Rain
Wind SSW 13 mph
Hum. 62%
Sat

-

FEB 16
Mostly Cloudy
49° to 25
20% Rain
Wind, SW 14 mph
Hum. 63%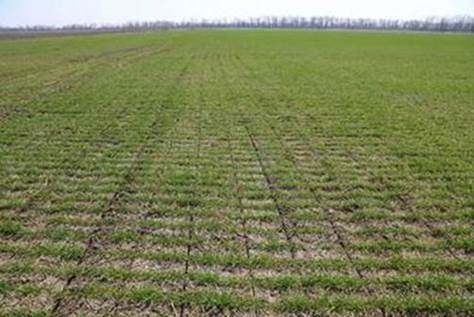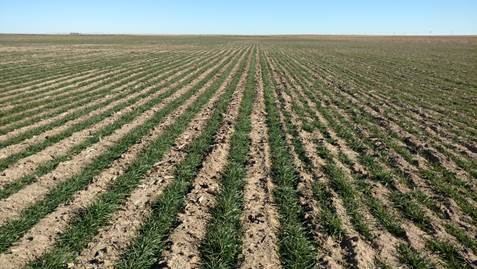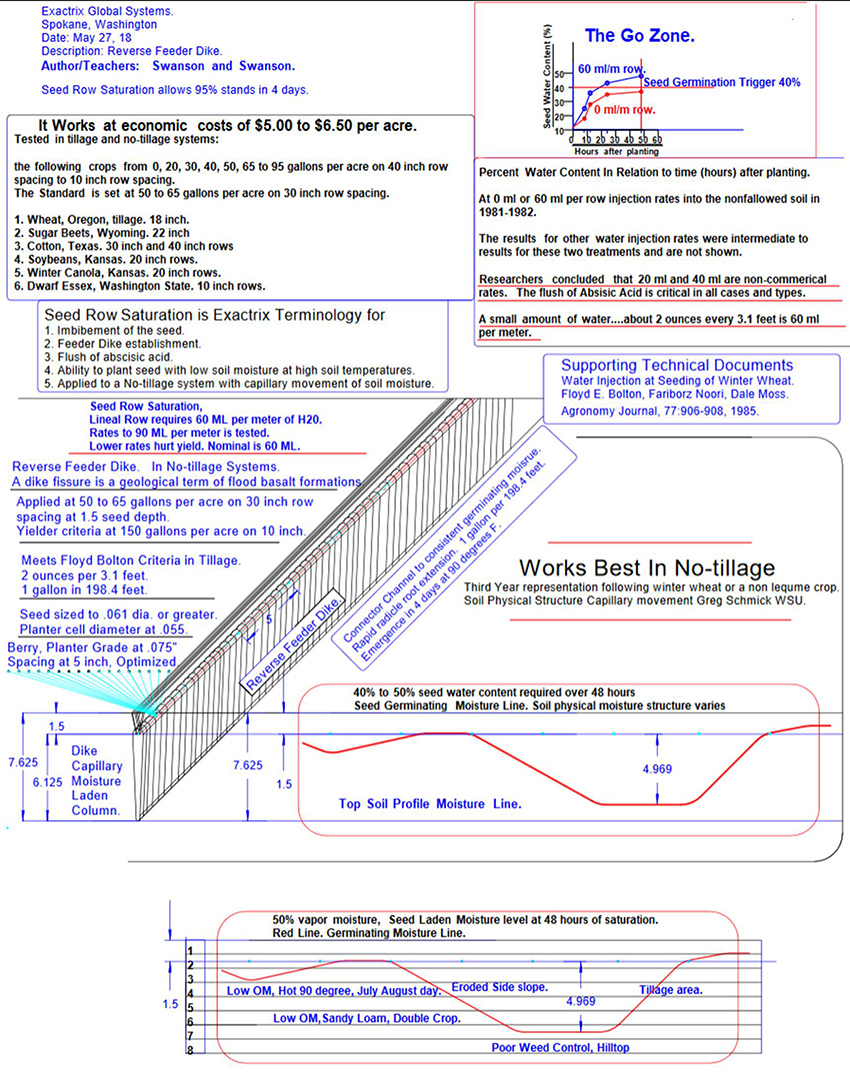 Frontier Farming Days
Hugoton, KS, Thursday, Feb 14 and Friday, Feb 15, 2019
No-Till Advanced Demonstrations and Seminars.
Meet your peers and supporters of advanced farming technology.
Share information on reduced production costs with yield enhancement.
Find the "Mortgage Lifter", a dynamic shift in your profitability.
Meet the bankers that will finance your change to profitability.
Cotton Nutrients reviewed with biological inputs and SRS.
Making another $150 per irrigated Corn acre with a simple change.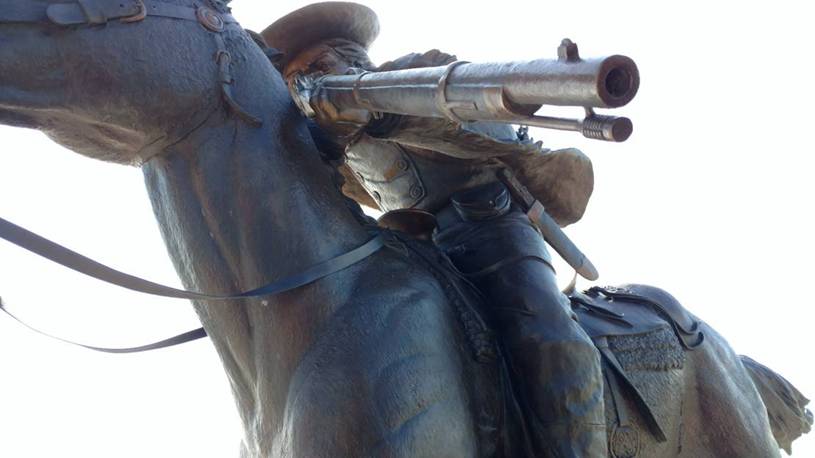 In North America there is chance to buy and apply NH3 deep in the soil at 40% less than others.
There is a chance to buy and apply Ammonium Poly Phosphate at 20% to 50% less than others.
And with the Exactrix® bet you can be assured Nitrogen and Phosphate will be stabilized in place.

Ammonium is stabilized at 1% CV of 300 psi application using KTS® and Thio-sul® producing $60 to $150 more net income,
a typical change of 12 percent increase in your production margin.

On your land there is a chance to stabilize Ammonium N allowing fall banding in tough conditions using simple Thio-Sul® and KTS®.

You can make micros work. Combined with Ammonium Poly Phosphate, or 10-34-0 you can use low cost Ammoniated Zinc,
16-0-0-20Zn saving up to $5.00 per acre in crop available Zinc.

Potassium or K is up to 100 times more effective using a process of Exactrix. Time proven, KTS will outperform all other sources
of K in low pH or high pH soils and sometimes up to 100 times greater than KCL.
Go to http://exactrix.com/Broadcast_01_09_2019.html Get KTS® answers fast. Your next crop needs technology.
Designed specifically for Advanced No-till farmers.
Stay on the mark at Hugoton.
We guarantee your learning satisfaction. Two key points, Less Fertilizer, Less Seed.

Hands on with the most advanced equipment and genetics.

Shoulder to shoulder with the bankers, the scientists, and the engineers.

Scientists and producers will confirm your chances for placing a good bet.

TAPPS, TAPPKTS, Ferrilene Nutrient Management under No-till using single disc openers and SRS injection.
Running in the field with new and advanced designs…you can feel the cloth.
Pick your day….or come for 2 days…with a rotation of advanced speakers and technologists.
Each Day is different.
A chance to test application machinery, your peers and the scientists that lead in No-tillage nutrient application.
Hugoton Golf Course at the Airport. Shuttle available. Thursday Feb. 14 seminar and field demonstrations.

Hugoton Golf Course at the Airport. Shuttle available. Friday Feb 15 seminar and field demonstrations.

A bargain at $550 for two days and includes lunches, personalized training, skill development, and technical papers.

Early registration saves $200 extended thru Jan. 28, 18. January 5 to 15 2019 Registration is recommended for family groups.

Rooms available at $85.00 to $95.00 per night at the Best Western in Hugoton.

If you need complete registration information, Speakers and Itinerary contact Exactrix.
Contact Exactrix Global Systems.
509-995-1879 or 509-535-9925
e-mail:exactrix@exactrix.com
SIGN UP NOW - CALL 800-929-9289
Or 509 535 9925
Place your bets in 2019 and 2020…looking 2 and 3 years ahead into 2025 with rotation.
13

14

15

Brian Caldbeck
Rubisco

Joel McClure
No-till Producer

Guy Swanson
Exactrix Global Systems

Larry Murphy
KSU, PPI, FFF,

Using Winter Canola in Flex Fumigation.
Processing Canola on your farm.
Spring Canola for the Great Plains
Winter Canola and Peas are alternatives.
Friday.1 day 12 noon.

Hugoton, KS

Exactrix, SRS and TAPPKTS with Ferrilene
Lead off at 7:50 each day.
Field Comments and support SRS
TAPPS banding into winter wheat
TAPPKTS banding into Coastal Bermuda.

Nutrient Manager and Historian.
On for 10:45 each day.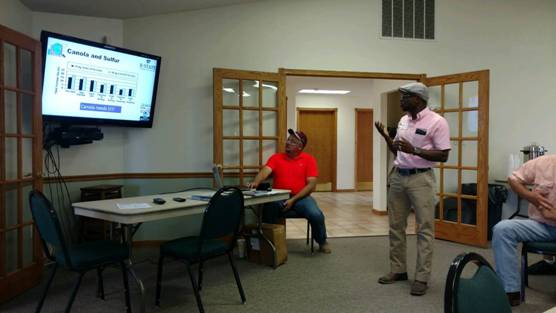 AJ Foster KSU and Troy Coen, Exactrix.
A complete review of sulfur and nitrogen at Hugoton for 2018 in yield and in quality of the crop.
KSU/Hugoton Plots, Joel McClure 9:30 AM, each day.
17

18

19

Dr. Bert Bock
TKI, Nutrient Management Expert
Thio-sul®-Phosphate, Potassium - Micro Nutrients Management with Exactrix TAPPS
Goodland Indexed Test Plots.

10:00 AM each day

Lanny Faleide,
Update on Elevation and Vegetation.
Getting you application maps written well.
What to look for in the next 10 years of VRT.

9:00 AM each Day.

Your host Guy Swanson.
During both days. Technical Support
Also Paige Clawson of Channel.
Jim Talbert of Helena Chemical.
Jim will review Ferrilene.
Troy Coen on Service Support.
SRS reviewed in detail.
On the Great Plains of North America, There is room for a top notch scientist to help you expand the net margin.
The land varies so much that Variable Rate Site Specific application is a giant business opportunity for the producer.
19.5
Jim Schepers

1:00 to 1:30 - Jim Schepers, Each Day, University of Nebraska, Lead Scientist, USDA-ARS ret.
Nitrogen Management, Variable Site Specific, How to get the most out of your expensive nutrients.

19.5.1

Dr. Brian Arnall of Oklahoma State University will review No-till cotton production. Nutrient needs in cotton and proper timing in strip till and No-till.
12:00 on Thursday.
9:30 on Friday.

Dr. Brian Arnall

19.6
Master of Information, Aaron Schepers. "He gets paid to fly."
Aaron Schepers. Cornerstone Aerial Photography. Lincoln Nebraska. Crunching massive amounts of data with the most advanced camera system available. How to get high quality information on growing crops downloaded fast? How do they do that?
1:00 to 1:30 each day and then to the airport for a review. Following the plane and camera review.
From 2:30 to 3:30 No-till Deep Banding and 3:30 to 4:30 Seed Row Saturation of Soybeans, Wheat, Canola and Cotton. .
Lunch served both days and reception Thursday night at Hugoton's newest, Stumpy's Bistro and Refreshment Stand.